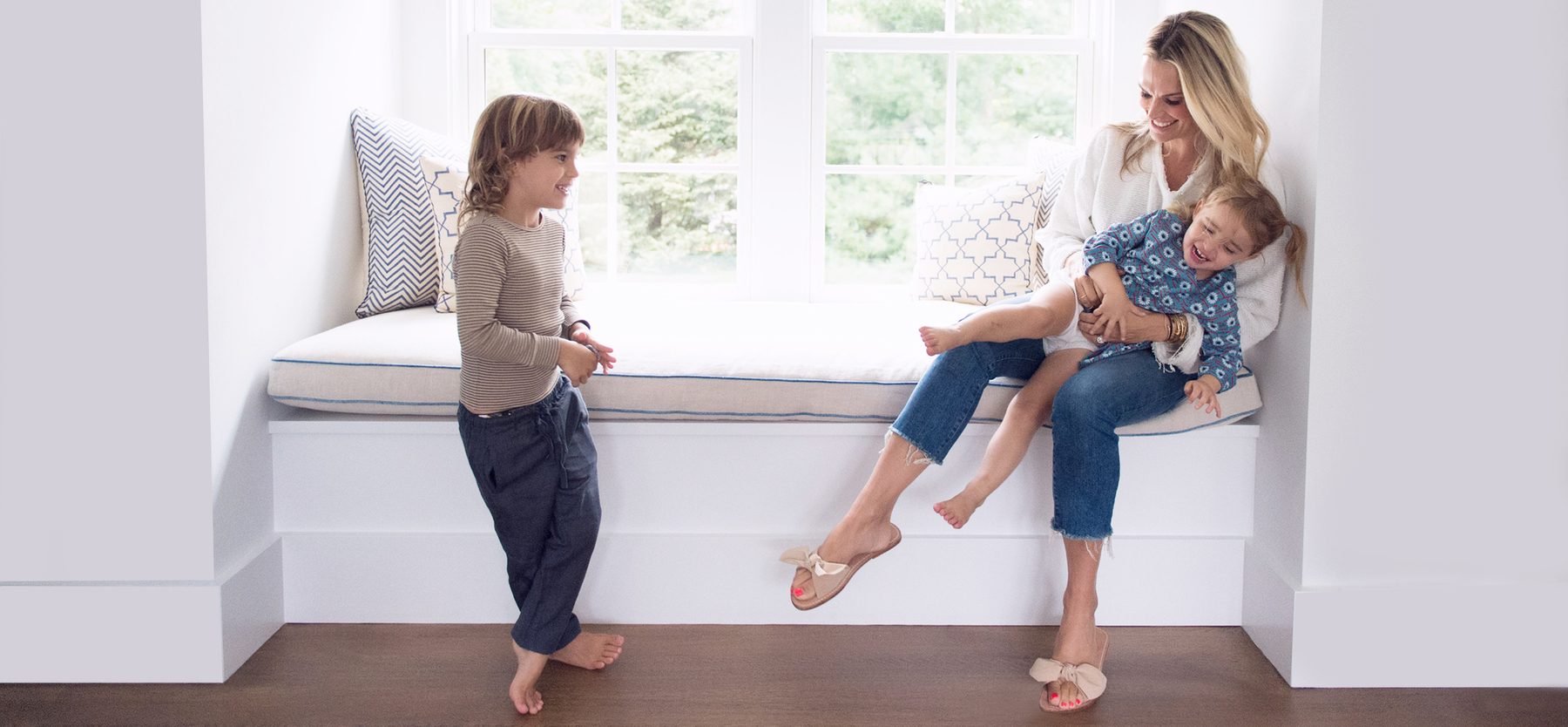 Maisonette Muse: Molly Sims
Supermodel-turned-supermama Molly Sims is our latest Muse. This mother of three has harnessed her runway style and turned it into a lifestyle - in the form of a popular blog and (soon) a book. Everyday Chic comes out next month and in it, Molly reveals some of her secrets for mastering effortless entertaining, home décor and, of course, parenting – with grace and style! Find out how she makes it all work.


Photography
Mimi Crawford
Styling
Jessica Sailer Van Lith
Interview By
Phoebe de Croisset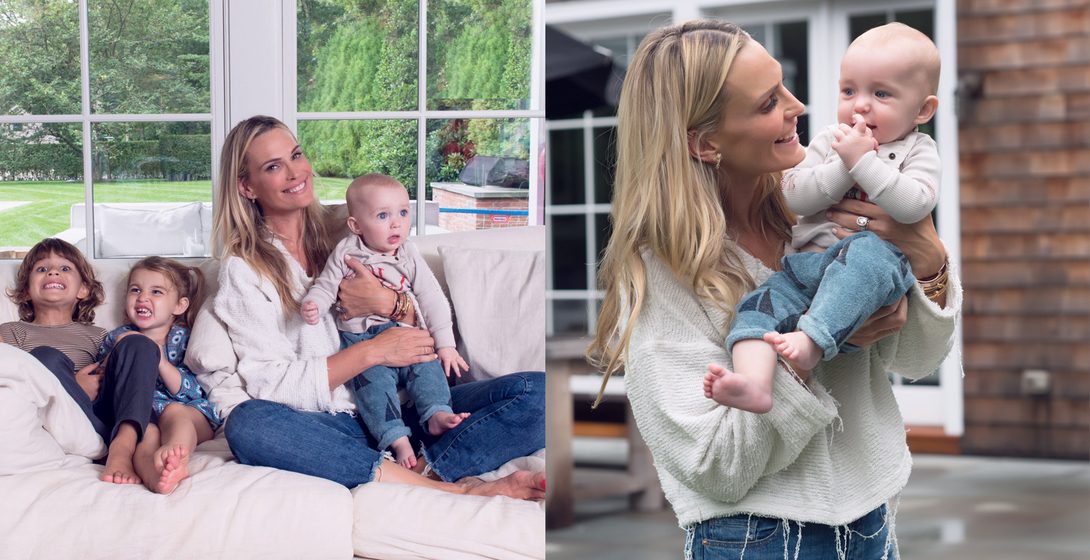 You're living with 3 children under the age of 5. Describe an average morning in your household:

A complete and happy mess. As much as I'd love for everything to go as smoothly as possible, it's nearly impossible. I wake up around 6am with Grey, or to the sound of Brooksie running down the hallway and jumping in our bed. It's our tradition to go wake up Scarlett together. She's our cranky one in the morning! Typical girl, right?

Then it's breakfast time. Coffee is a must. Waffles and fruit are Brooks and Scarlett's favorite, so that's usually what I'll prepare. Whole Foods has healthy frozen options that are easy to stick in the toaster. Because there's no way I'd be making fresh-from-scratch waffles every morning!

Now it's time for the biggest struggle of all, which is getting each of them dressed, out the door, and on time for school. Brooks is in his last year of preschool and Scarlett is just now starting her first. Around 10am, I can finally breathe and it's baby Grey & me time. But, talk to me in a couple years... it's going to get A LOT more chaotic. So pray for me!

You've shared that your third pregnancy was challenging at times – morning sickness, cravings, etc… How was it different from the first two?

Ugh, yes it was rough! But I still feel like it's easier when you know what to expect. With my first, I had an undiagnosed thyroid problem that made me gain 80 pounds. I was eating whatever and really buying into my cravings. So I learned from that, and I was a lot more health-conscious with my last pregnancy, which helped a lot. I definitely had more intense morning sickness. That old wives' tale about the sickness being worse with a boy versus a girl isn't true. It actually got worse with each pregnancy. A special shout out to ginger ale for getting me through! I can now say that I've puked on the side of a freeway AND a Bristol Farms parking lot. But, the biggest difference was the fact that I actually went into labor with baby Grey! My first two were scheduled C-sections but Grey came out on his own terms. It came as a shock, but I'm glad I got to experience it.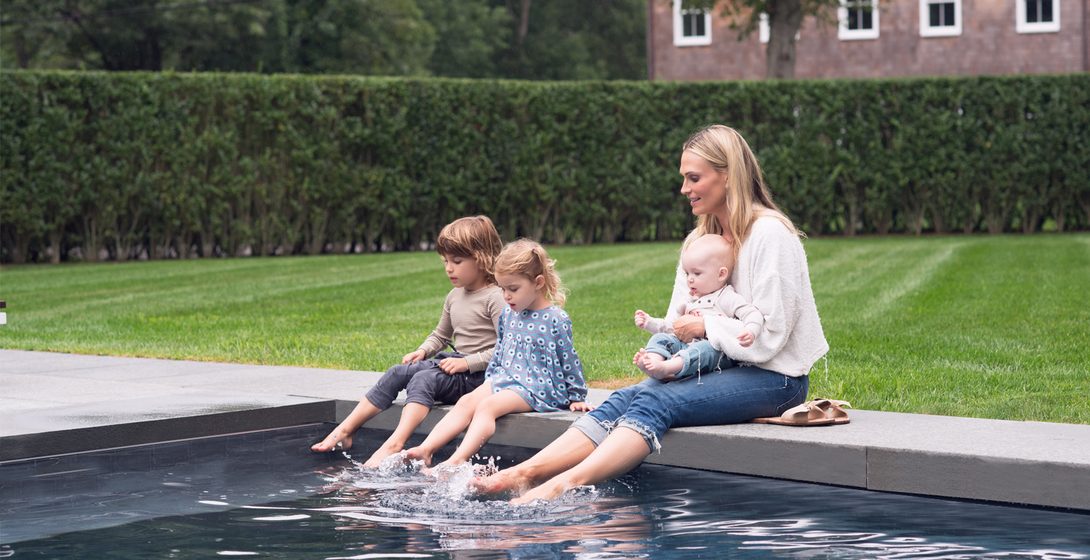 How would you describe your style, and do you dress your minis to reflect it?

I always describe my style as "done/undone." I'm all about the bohemian, flowy look, but I dress it up with a leather jacket or a great pair of heels. Believe it or not, Scarlett is cut from the same cloth. Even at two years old, she'll come sit in my closet with me and want to try on every single pair of shoes. Years from now, I'll probably have a little closet thief on my hands! Brooks loves bright t-shirts and comfortable shorts – whatever he can play in. We did get him a suit recently though, and he won't take it off. He looks like a little man!

How has your style changed since becoming a mother?

I'm a little more relaxed now. As much as I love a great pair of heels, it's not always the best option when you are running around like a crazy person. I try to wear things that are versatile and can be worn from day to night. A lot of times, I'm running the kids to activities but then have to catch a work meeting a bit later. Right now, I'm into frayed jeans paired with a great blouse. It's all about mixing the edgy with the polished.

What is one thing you wish you had known before having children?

To never take my sleep for granted. When I was working with early call times, I used to think I'd never feel that exhausted again. Well, guess what? That was nothing compared to how exhausted kids make you! Motherhood makes sleep seem like the holy grail.


"Motherhood makes sleep seem like the holy grail."
What is the greatest lesson you've learned since having children?

They teach me something new every day. They teach me to take a step back and enjoy the moment. And that the world can be just as exciting now as it was when you were younger. I love being able to see the world from their eyes! And more than anything, I have learned patience.

The greatest lesson your own mother taught you?

She always taught me to be grateful and graceful. It's easy to do that when the going is good, but it really counts when the chips are down. It's a sentiment that I remind myself of daily.

Best parenting advice you ever received?

It's important that you're always the captain of the ship. Try not to be a pushover - as hard as that can be sometimes! We do our children a huge disservice if we don't give them boundaries. Don't get me wrong – I'm by no means a strict authoritarian. Kids need to be wild and play like crazies, but that doesn't mean all bets are off.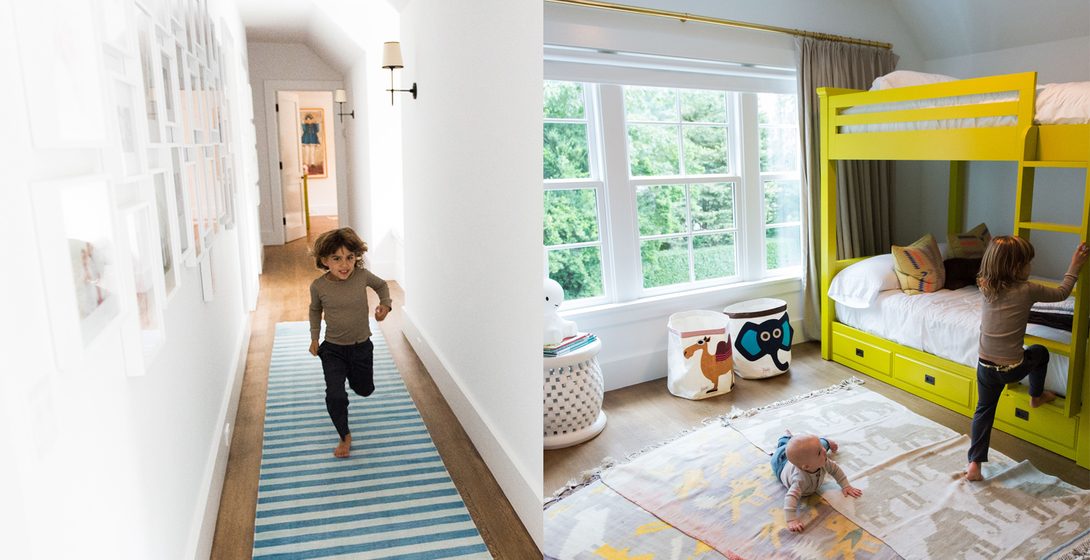 Your new book, Everyday Chic, comes out in October. What inspired this book, and what can we expect from it?

My inspiration for Everyday Chic was to show people that it's not about having a perfect life. It's about embracing the imperfect happy mess and adding in those chic little touches every way you can. Order take out and put it on your best dishes. Serve sparkling water in a wine glass. I'm fortunate enough to be able to know and work with some pretty amazing designers, party planners, and homemakers who have taught me everything I know. This book is a way for me to share their effortless tips and tricks to live each day with style and grace.

What is your current food-related obsession?

I'm a huge sweet tooth so definitely my nutritionist Kelly Leveque's freezer fudge. She helped me lose all my baby weight during my #BikiniAfterBaby program on my website and getting me to understand the importance of fats in my diet was a huge part of it. I know, fats!? Terrifying, but I'm serious. There's absolutely no sugar in it but it tastes great and gives you energy throughout the day. It's also super easy to prepare and freeze for whenever. You can find her recipe here. I'm telling you, it's EVERYTHING.


I expect you are mostly home-bound when it comes to socializing these days – how has having children changed the way you entertain?

With kids, you can't do things as last minute as you used to. The common denominator is being prepared. I'm huge on entertaining at home, whether it's hosting a casual dinner with friends or something a little more formal. I think people get intimidated about hosting at their home because they assume their guests expect everything to be perfect. Well, that's just not true. Every single time we have people over my husband, Scott, always asks "do we have enough food? And do we have enough alcohol?" If those things are covered, you're good to go. And, if you want to step it up a bit, that's where the whole Everyday Chic mantra comes in. It's all about those little touches.

How are you preparing for back-to-school?

Right now, I'm preparing myself for the fact that this is Brooksie's last year of preschool and Scarlett's first year. Ugh, where does time go!? We're also in the middle of back-to-school shopping. My kids are all about a colorful backpack and lunchbox right now. STATE bags makes really great ones, plus for every one you buy, they donate a fully-stocked one to a child in need. Pretty awesome, right? And Herschel for lunchboxes - the patterns are so cute and they are super durable. Also, we must not forget the most important back-to-school purchases. Clothes, of course! I'm loving Bobo Choses and Animals Observatory - their clothes are the perfect mix of comfortable, casual and stylish, and my kids can't get enough of them.

What is one item you can't live without, and why?

My lucky necklace. I'm very superstitious. It's a charm necklace I've had forever, and it's something that had a special meaning to me when I was trying to get pregnant for the first time. I've actually turned my car back around on several occasions to run back to the house and grab it if I realize I've forgotten it. We've all got our quirks, and mine happens to be my lucky necklace.

Life motto/mantra:

Go big or go home. Always.
TO TOP