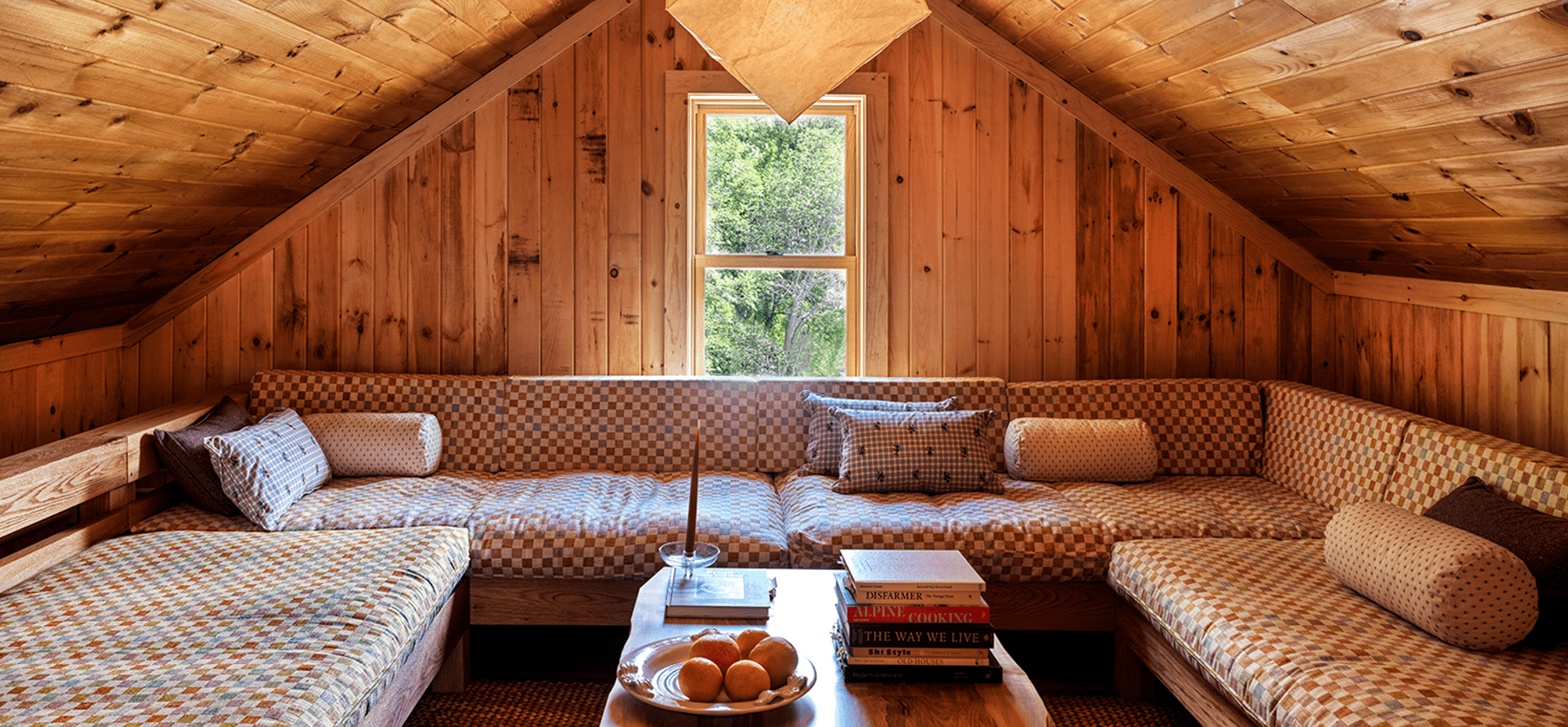 Family Destinations
The Perfect Upstate Weekend With Your Kids
Hit the road and enjoy a few cozy days away with your littles upstate.
Photography

Courtesy Auberge Resorts Collection, Callicoon Hills, and Little Cat Lodge
Written By

Kristin Tice Studeman
If you are looking for fun family getaway for a few days, but trying to avoid hopping on a plane, look no further than upstate New York. Whether you are taking your first-ever trip as a family or you've tackled countless international adventures with your littles, sometimes it's just easier to be able to toss everything (and everyone) in the car and take a drive.
Journey just a few hours north of the city and you'll find an abundance of charming new hotels. (Note: If your babe is still sleeping in a crib, you might as well throw in your pack 'n play, crib sheets, and blackout tent, since you're driving and hopefully have the room to spare in the car.) Here, we've shared some of our favorite spots to stay, as well as what to do and where to eat while you're there.
Here's how to spend a few perfect days upstate.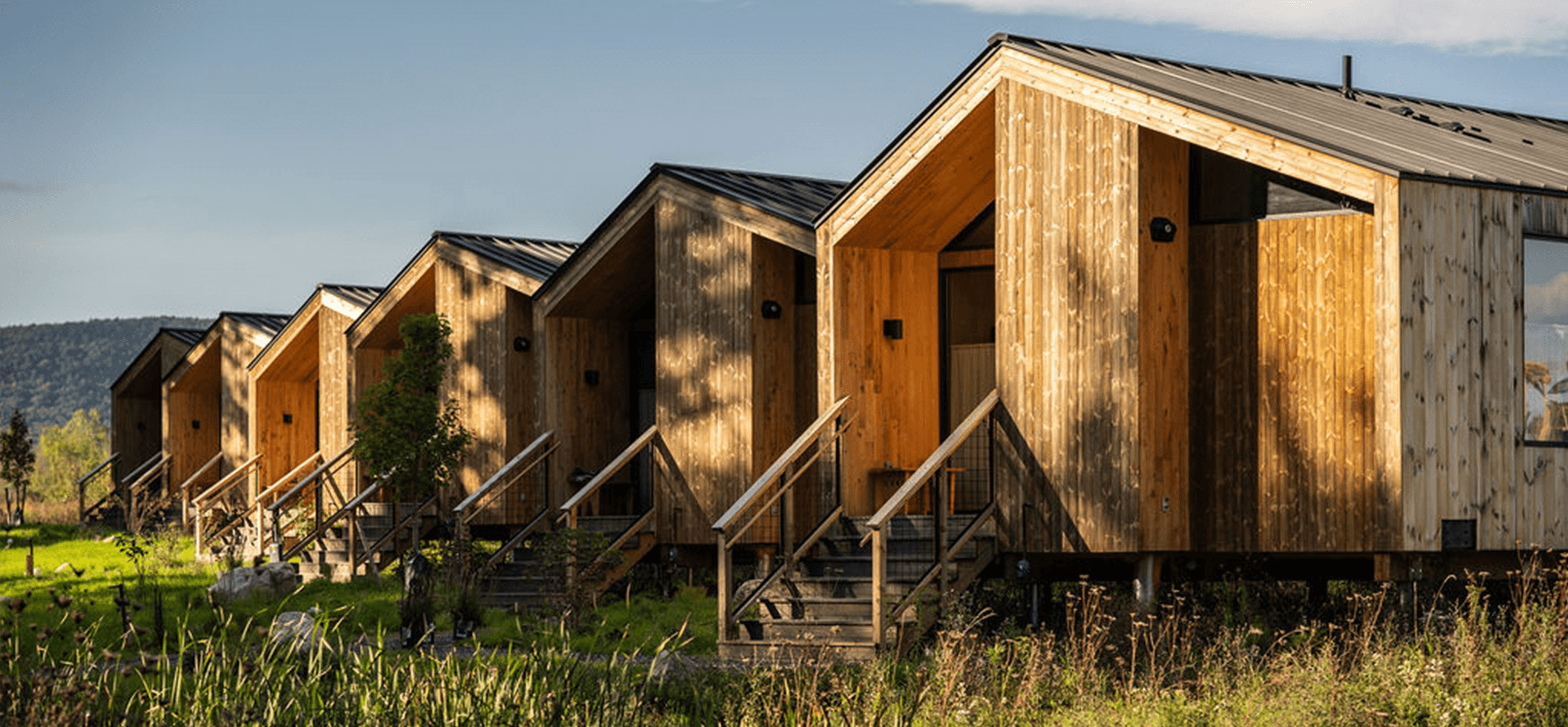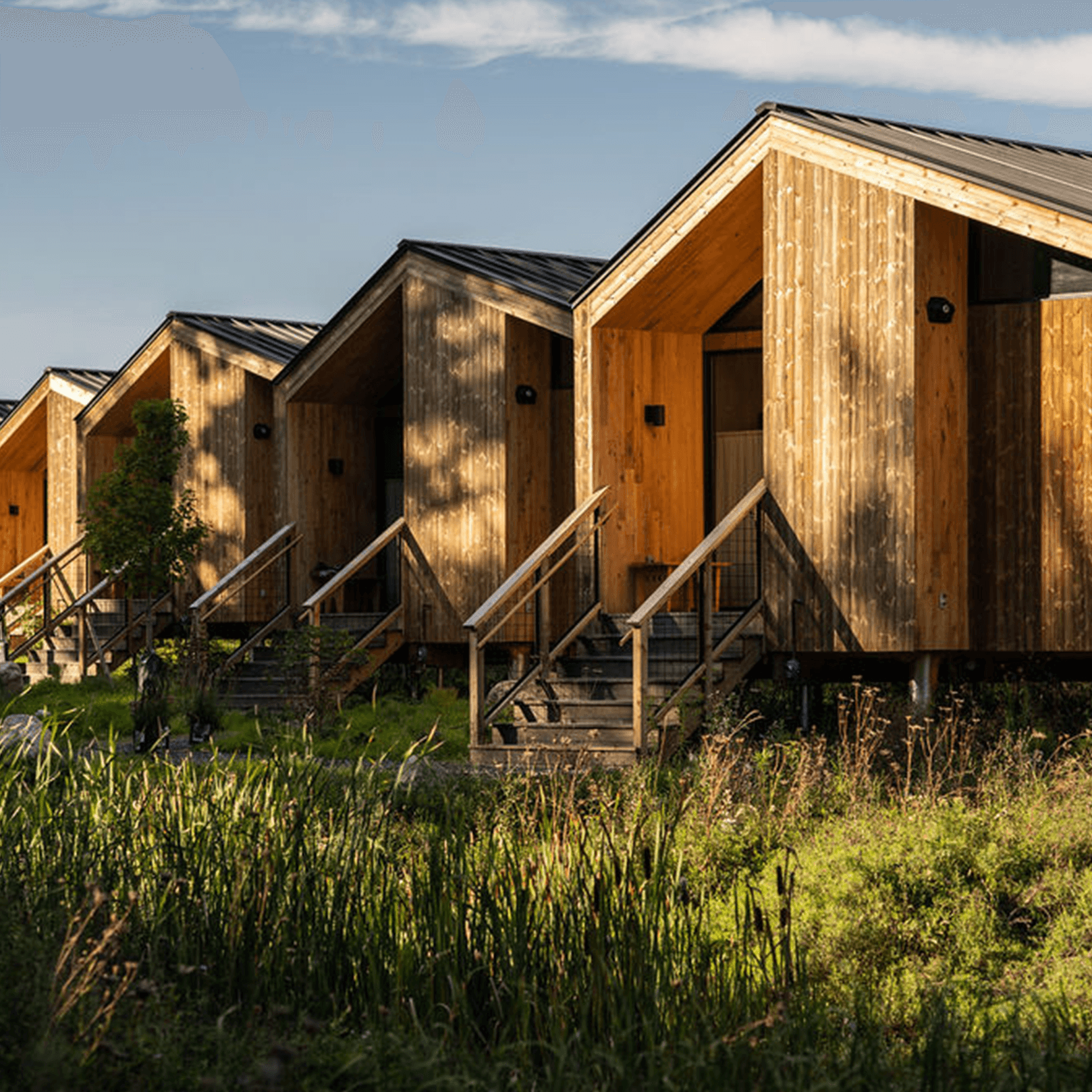 If you can snag a reservation, don't miss the opportunity to spend a few nights at one of the buzziest new, luxury hotels in the Catskills—Wildflower Farms. Situated in the town of Gardiner, this 140-acre resort has plenty to keep the whole family busy all weekend. If you can swing it, book the Ridge Suite or one of the two-bedroom Meadow Cottages so you don't have to curl up with your iPhone in the dark while trying not to wake your babe up. (Note: Pack 'n plays are available upon advance request but the hotel does not have cribs.) If your kids are mobile, they will love the on-property farm and the Natural Playground, which is complete with a zip line.
If you venture off the resort property, check out the nearby or for pumpkin and apple picking (during the season). Or, spend the afternoon in the charming town of Kingston, just a half hour north of the hotel. Don't miss , a family-run spot that has just about anything and everything you could want to eat, from delicious breads to sandwiches to baked goods and snacks for the kiddos. Or, go to Lola Pizza for good vibes and delicious food.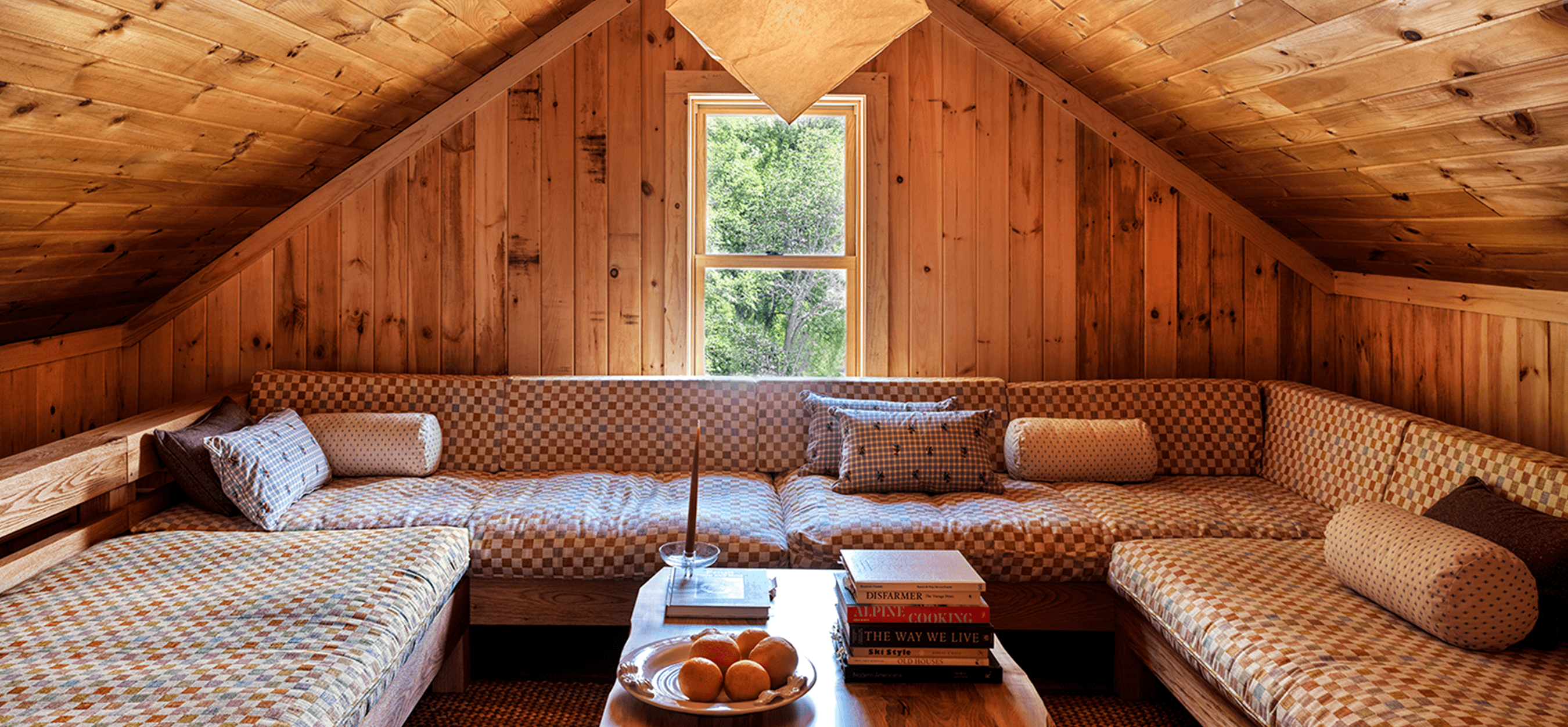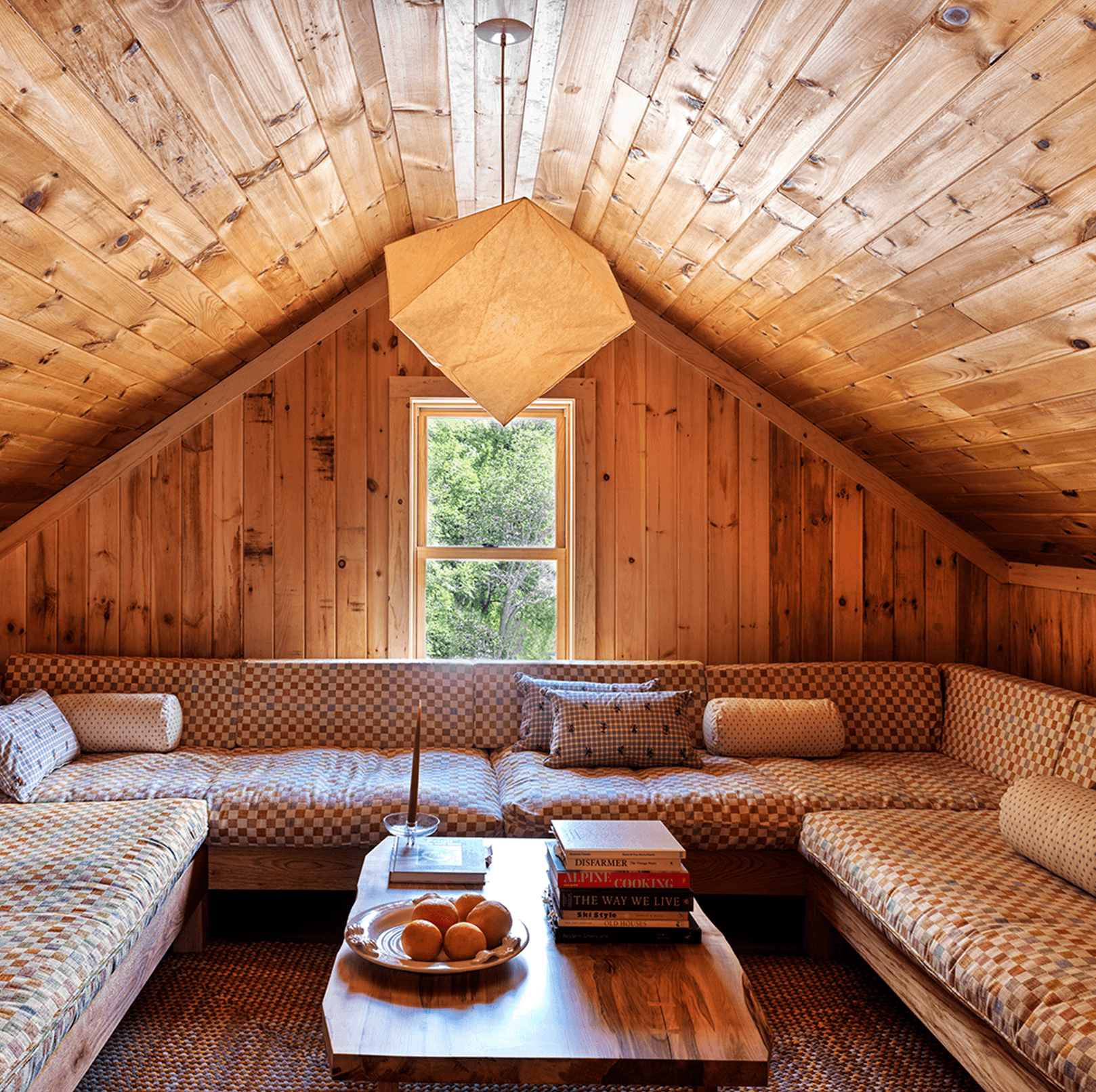 Partners Noah Bernamoff and Matt Kliegan (of The Smile, Black Seed Bagels, The Jane Hotel, and Pebbler Bar fame) opened this 14-room property in Hillsdale just a few months ago. Situated at the base of Catamount Mountain, where the Hudson Valley meets the Berkshires, Little Cat Lodge is perfect if you are looking to do some hiking and check out the waterfalls at , or, when snow season hits, skiing and snowboarding at .
Book one of the two suites (note: they don't have cribs but they do have pack 'n plays), if available, and enjoy the hotel's restaurant Tavern (which is equipped with high chairs for the littles and apres-ski bites and booze for the parents, along with a more expansive menu of classic alpine dishes) and pool, if the temps lend themselves for a dip.
If you and your family aren't so into the great outdoors or the aforementioned sporty endeavors, drive about 30 minutes west to Hudson and spend the day doing some antique shopping. Grab a bite to eat at , like the hashbrowns, egg and cheese sandwiches, and the homemade pop tart. If you're doing dinner, order the spinning chicken and a martini (you might need it after a few hours in the car).
For dinner another night, take a short drive to Clare de Boer's in Pine Plains. De Boer, who has garnered well-deserved acclaim at her first restaurant, King, opened Stissing House–her first solo project–earlier this year. The restaurant's historic, expansive building, which dates back to 1782, is a perfect place to enjoy a home-cooked meal and let the kids run around and play.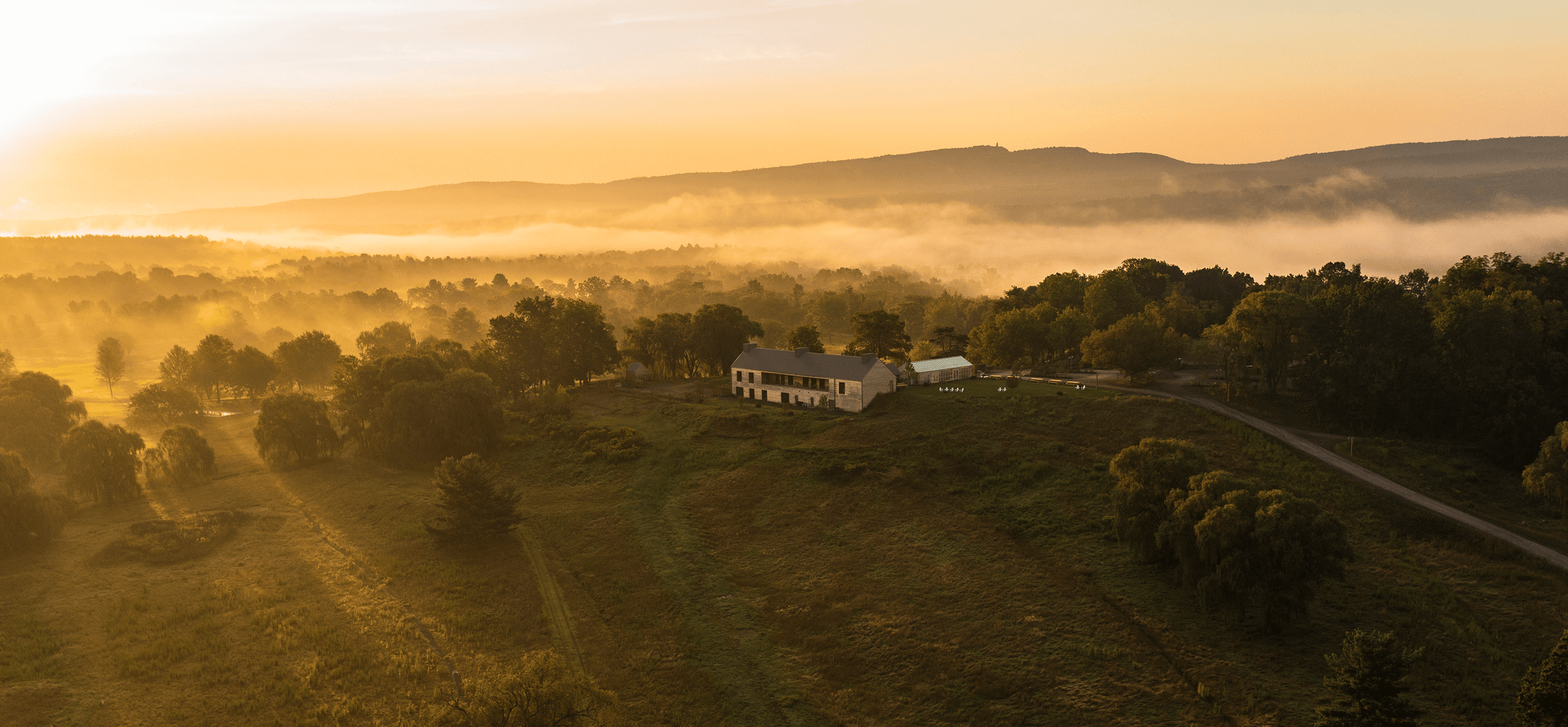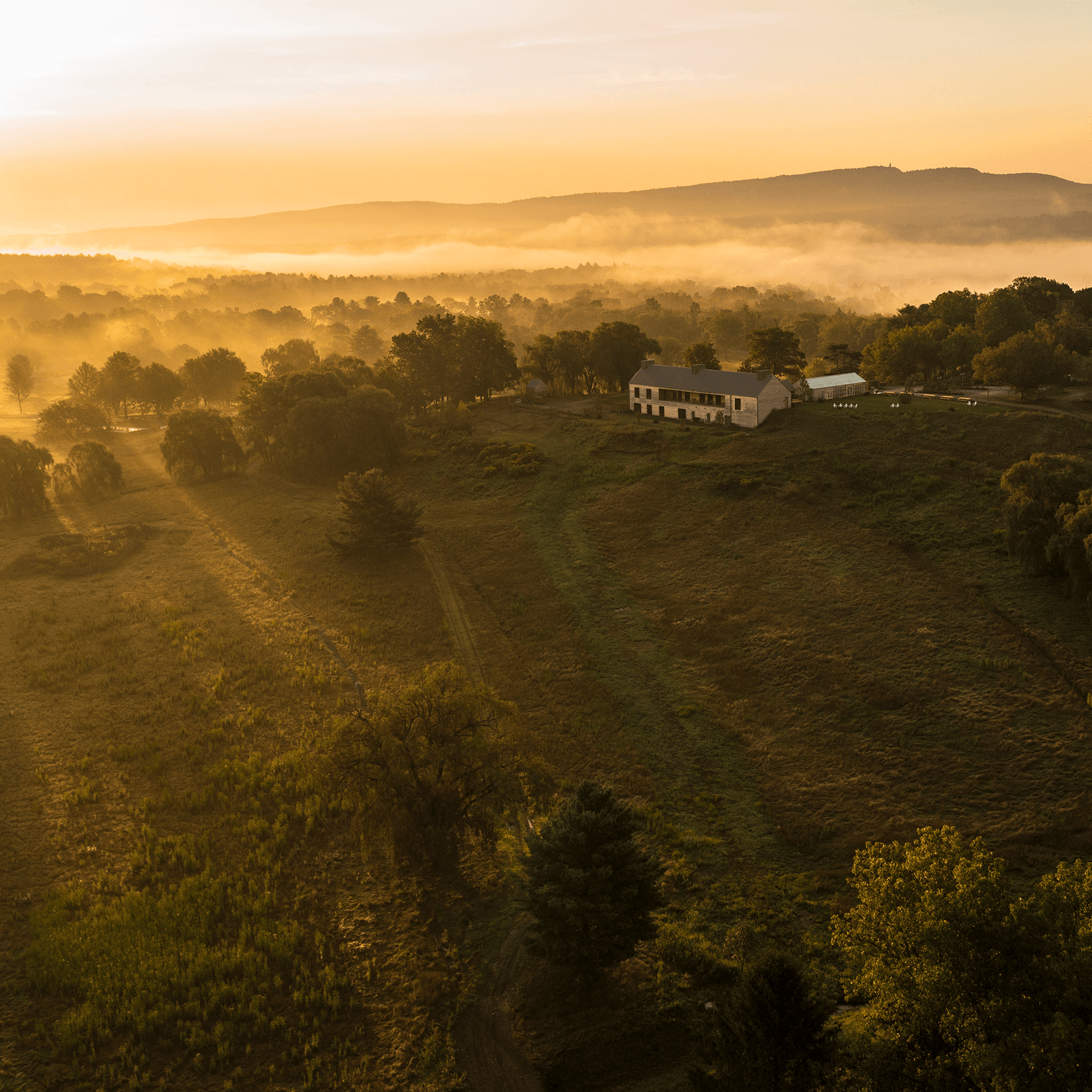 Situated in Accord, New York (a little over two hours north of Manhattan) Inness was dreamed up by Taavo Somer, a trained architect and the man behind NYC hits like Freemans and the Rusty Knot, designers Post Company, and development team Michael Barry, CBSK Ironstate and Lee Pollock. The idyllic, 220-acre property boasts 28 cabins and a 12-room farmhouse to sleep in. (The biggest cabins are still only one room, so make sure to request a pack 'n play or bring your own, along with crib sheets and potentially a SlumberPod to keep it dark for your little one.) The hotel has plenty to offer everyone, from the golf course to the pool to the seasonally-driven, casual restaurant. You could spend all weekend on the property and not even leave.
However, if you're looking for a day trip from here, drive north and stop at the . What kid doesn't love a diner moment? Bring your littles for a pancake breakfast at this Hudson Valley classic. From there, continue on to Cooperstown to check out the . Ps. Strollers are allowed in the museum! Once you've got your baseball fix, you could also check out some of the neighboring gems, like the Fenimore Art Museum, The Farmers' Museum, and the Glimmerglass Opera. After you are museum-ed out, grab a bite to eat at or (young kids will par ticularly love Tractorland and the ducks).
Originally opened as a family boarding house in Callicoon Center in 1905, Callicoon Hills is a 65-room, 23-acre property in the Western Catskills with a rich history and plenty to offer the whole family. Book your stay in the Pool House, which has double rooms that have multiple beds. (Note: The hotel does not have cribs but they do have pack 'n plays available upon request.) Spend time in the game room playing arcade games, board games and ping pong, or sit by the fireside in the evening and make s'mores. The hotel's two dining venues, the Conover Club (open for dinner and weekend brunch) and Rise & Shine Coffee Shop (open for all-day coffee, grab-n-go meals and snacks)–are both extremely kid-friendly.
If the weather permits, go fishing in Roscoe or take a hike along one of the nearby Sullivan County trails. For a morning or afternoon adventure, drive about 25 minutes to (children 5 and under are free), a space dedicated to preserving and celebrating the iconic Woodstock festival. Starting November 25th and running through January 1st, check out the drive-through holiday light show. On your way back to the city from Callicoon Hi lls, take the kids (if they're old enough to enjoy it and weather permits) to .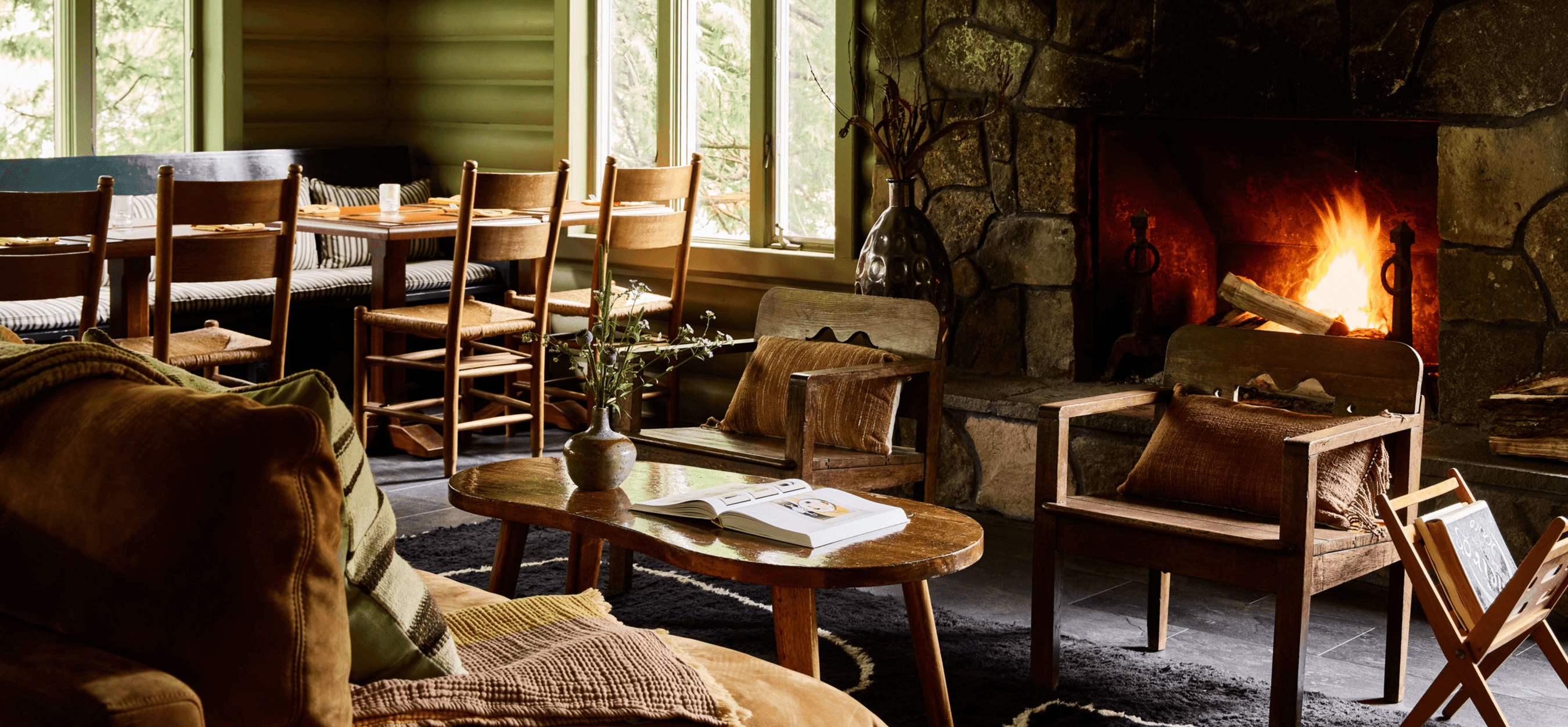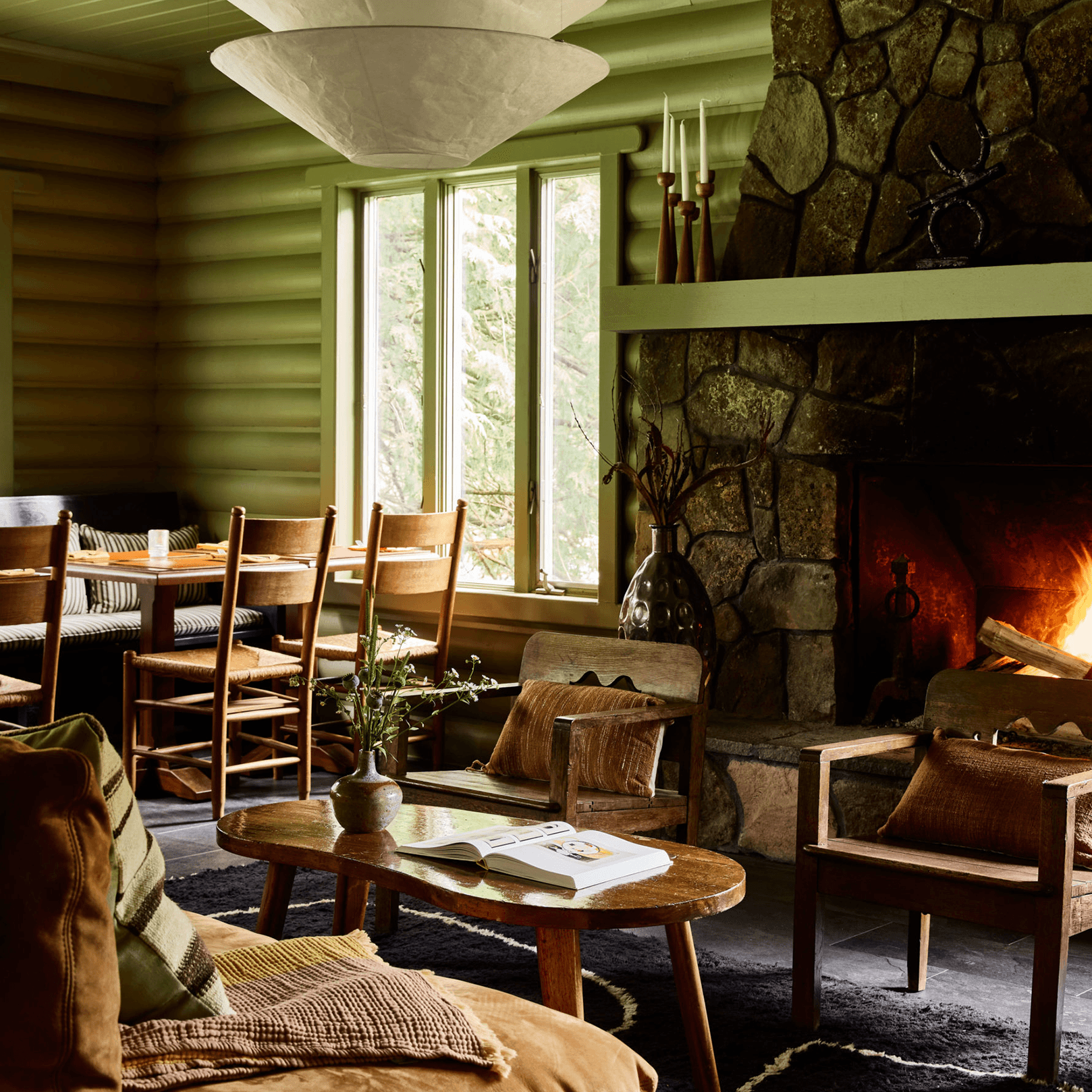 Kristin Tice Studeman
Kristin Tice Studeman is a NYC-based lifestyle writer and mom to her one-year-old son, Myles. Her work has appeared in global publications such as The New York Times, Vogue, Conde Nast Traveler, and more.