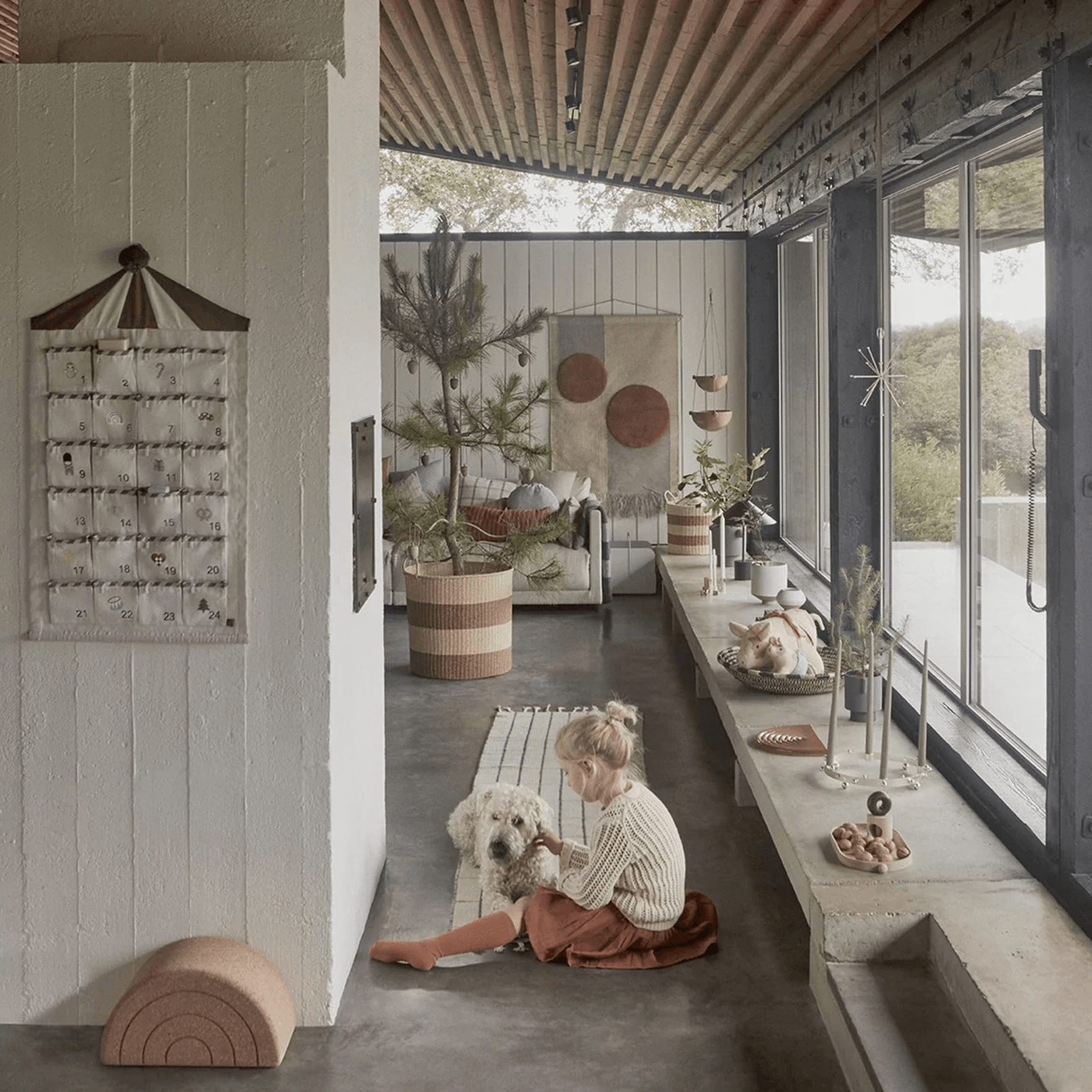 EDITORS' PICKS
Advent Calendar Ideas From Our Editors | Maisonette
The holiday countdown has begun! Amp up the anticipation and stretch out the fun with an advent calendar that's full of surprises. We've got pocket-size ideas for all ages and obsessions, from baby ballerinas to king penguins—and don't forget Santa's helpers. It's the start of something very special.
Photography

care of Oyoy
Written By

Elyse Moody
Deck the Halls
Hang a numbered advent calendar with generous pockets by the chimney with care, or festoon the fireplace or a tabletop with a display and hide your surprises all around. We've got just the right theme, from Santa and his reindeer to ballerinas and wild animals—even a few delightful dinos.
Advent Calendar Ideas For Budding Ballerina
If your little sugar plum has been humming The Nutcracker's waltzes for weeks, these treats will have her dancing on tiptoe. Think magical accessories, plus few mini noise makers.
Advent Calendar Ideas For The Babes
For baby's first holiday, choose the softest, sweetest pocket-size toys—aka things you'll love watching them cuddling up with. Then add goodies that'll make all your holiday outings merrier.
Advent Calendar Ideas For Toddlers
Tattoos and stickers rule for these tots. Choose designs they'll dig plus a few tiny toys, then sneak in the adorable hat you want them to wear in pictures (before they get big enough to object!)
Advent Calendar Ideas For Tweens And Teens
Hint, hint: They want to be entertained. Forget the toys (unless it's ideal for annoying their sister.) Supplies for doodling, singing while they stream, and dressing up are more like it.
Advent Calendar Ideas For Santa's Helpers
From booking the family portrait and stamping the postcards in the mail to midnight toy assembly, we know who really makes the magic happen. Treat her to a hard-earned holiday bonus of something extra soft—or extra sparkly.