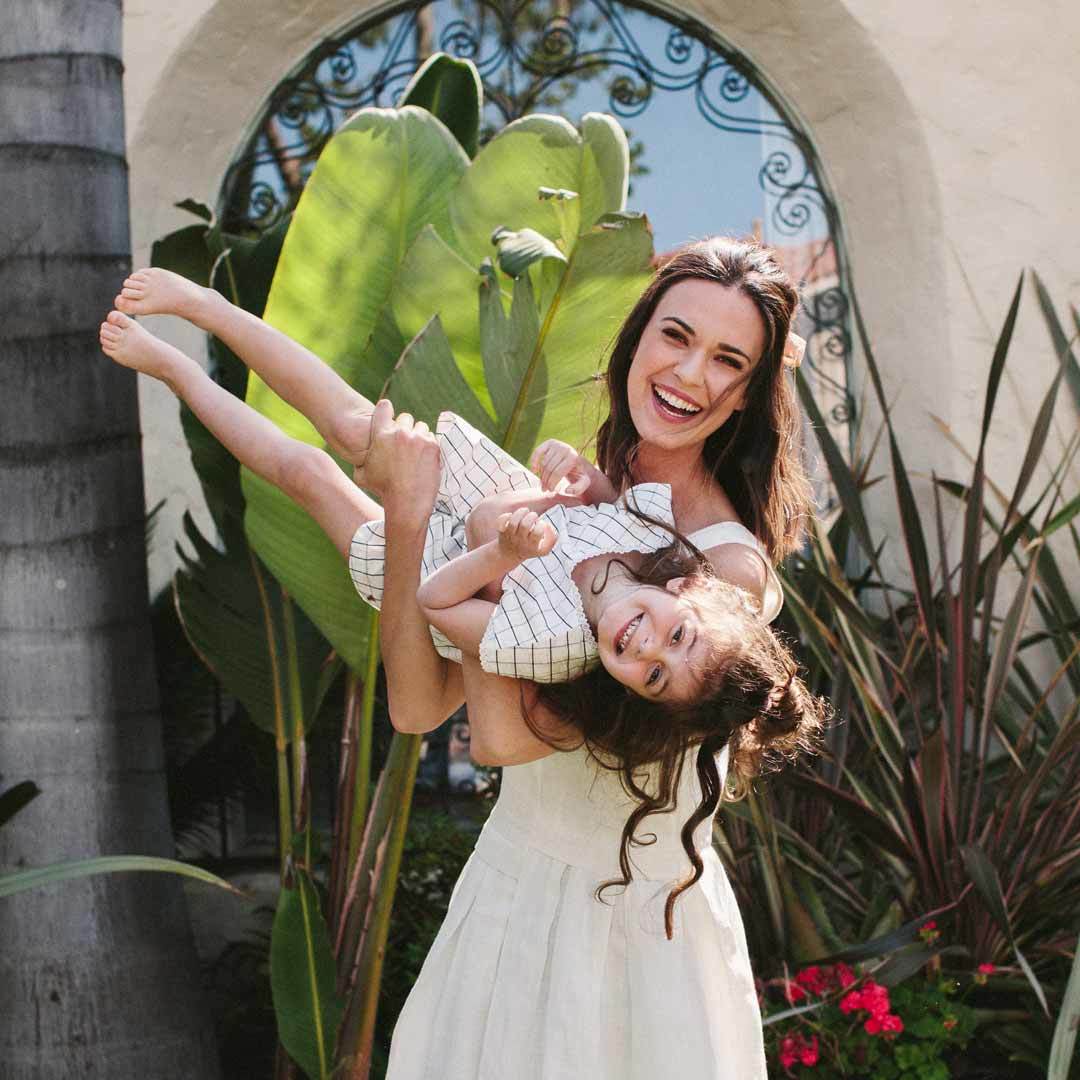 Maisonette Muse
Odette Annable
The actress and mama to three-year-old Charlie talks morning dance parties, finding me-time, and why In-N-Out Burger is always a good idea.
Photography
Carissa Gallo
Interview By
Nandita Khanna
During our shoot, Odette Annable was game for wardrobe changes (two), and twirls (we lost count at ten). The California-native is also the first to admit that motherhood's rapidly changing reality caught her off guard: "I felt out of my body, and I'm usually a very grounded person," says the actress and mom to three-year-old Charlie. As it turns out, Annable is a quick study. "I learned so much about boundaries, how much I could take on, and when to ask for help."

Thankfully, Annable's partner and fellow actor Dave, is a sound partner. The busy couple navigates parenthood together — with an understanding of one another's super powers. (Odette = night owl, Dave = morning person.) While their busy—and often conflicting—acting schedules mean that there's never a dull moment, it also means they prioritize family time and time alone. "This entire journey has made me a different person in all the right ways," she says. Below she shares what she's learned along the way.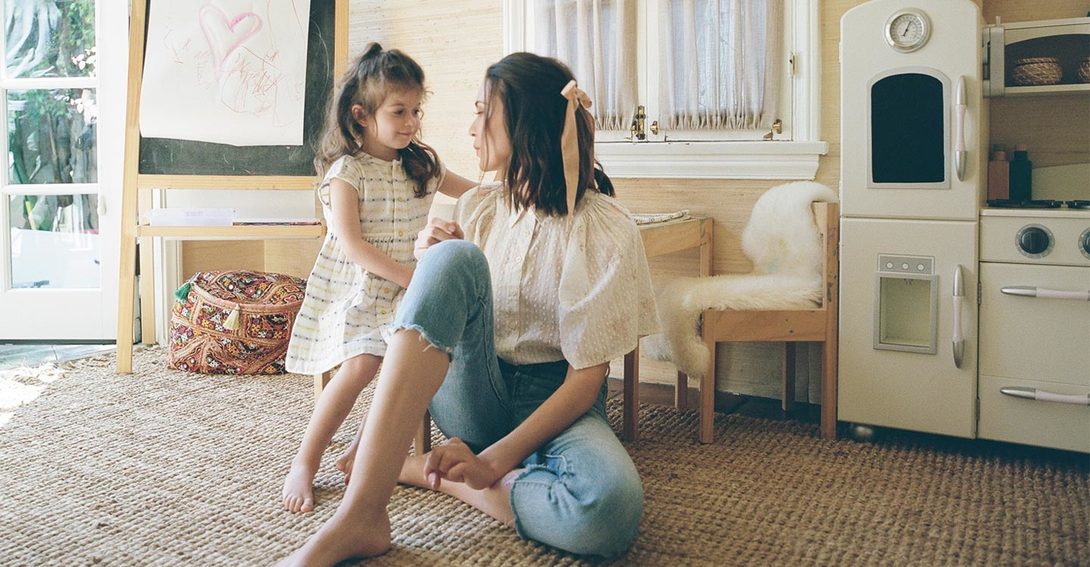 So, what's an average morning like in your house?

It's completely unpredictable. My husband and I have no real routine because of our jobs, and even though we keep a pretty tight schedule with our daughter, Charlie, ours is a bit all over the place. We like to have breakfast as a family, get Charlie ready for school, and have some kind of fun in the morning. Turns out, you can make the mundane feel fun by blasting music and having a dance party to get the day started on the right foot.

How has being a mom changed you?

My life is completely reborn after having a child. My entire perspective has shifted. For the first year after Charlie was born, I really struggled with post-partum. Once I started meditating and carving out time for myself, I started to feel better. All that being said, it has been the greatest shift in my life and I adore my little girl so much.

With your busy schedules, how do you and Dave divide the work at home?

Dave and I have finally gotten into a groove. It's important to work together in the first few years to figure out what you do best and how to divide and conquer. You need to understand your individual strengths as parents. For example, I'm not a morning person. Dave, on the other hand is in bed by 7:45 p.m. every day (no joke). We quickly realized that I would take the night shift, and he would be up by 4 a.m. to take the baby in the mornings. It saved me.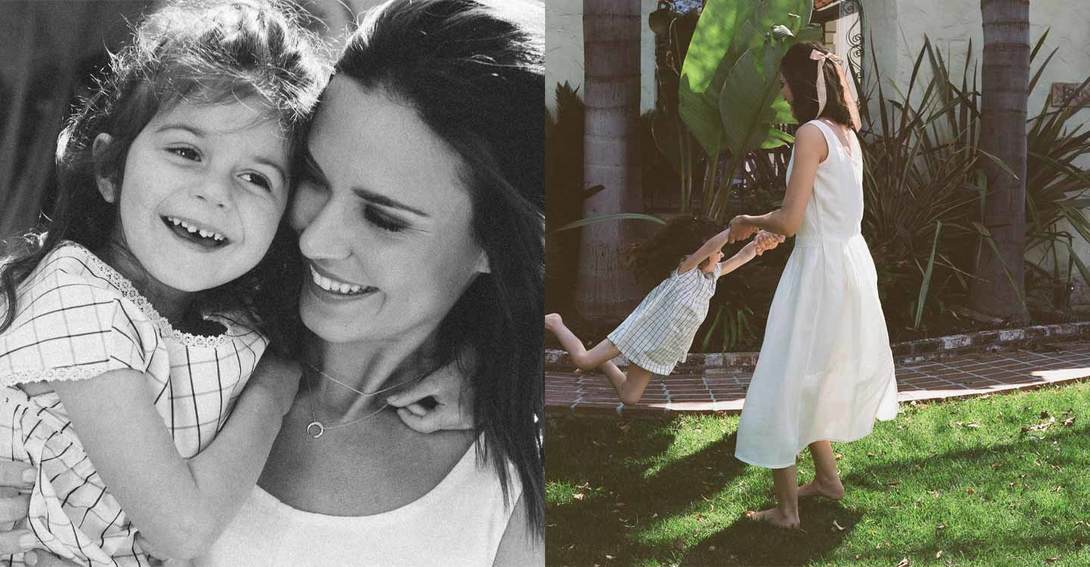 Given that you're in the spotlight / hair and makeup chair often, how do you approach conversations around beauty with Charlie now that she's three?

We make sure to tell her that beauty isn't always based on the material, and more often than not, beauty is grounded in what makes us happy. A meal as a family, some quality time together, visiting family and friends, sharing and donating our toys. All of those things are beautiful. Of course, she loves a beautiful dress, and there isn't a day that goes by that I haven't told her that she's beautiful, but I think she understands that beauty comes in different forms.

What about finding me-time?

I make me-time happen now whether I have time for it or not. It's kind of like meditating. If you can't find ten minutes out of your day to do it, then you should probably do it for 20. Me-time can also come at night when the kids are in bed. You can run a bath, have a glass of wine and order in, or have girlfriends over to the house.

Alternatively, how do you and Dave reconnect?

As actors, we're either spending 24/7 together or not much time at all. It's pretty extreme. We've found that the distance is actually a good thing for our marriage (though we try not to go for more than three weeks), and we have things that we like to do together that bond us as a couple. We'll get away for the weekend in lieu of gift giving. Or we'll do a spontaneous trip if my parents are up for baby-sitting, which they usually are.

What are three things you need to get through the day?

Matcha green tea, good music and maybe In-N-Out Burger!

Nandita Khanna is an L.A.-based content director who has worked for Goop, J. Crew and Town & Country Magazine. This is her first story for Maisonette. Follow her @dresslikenan.