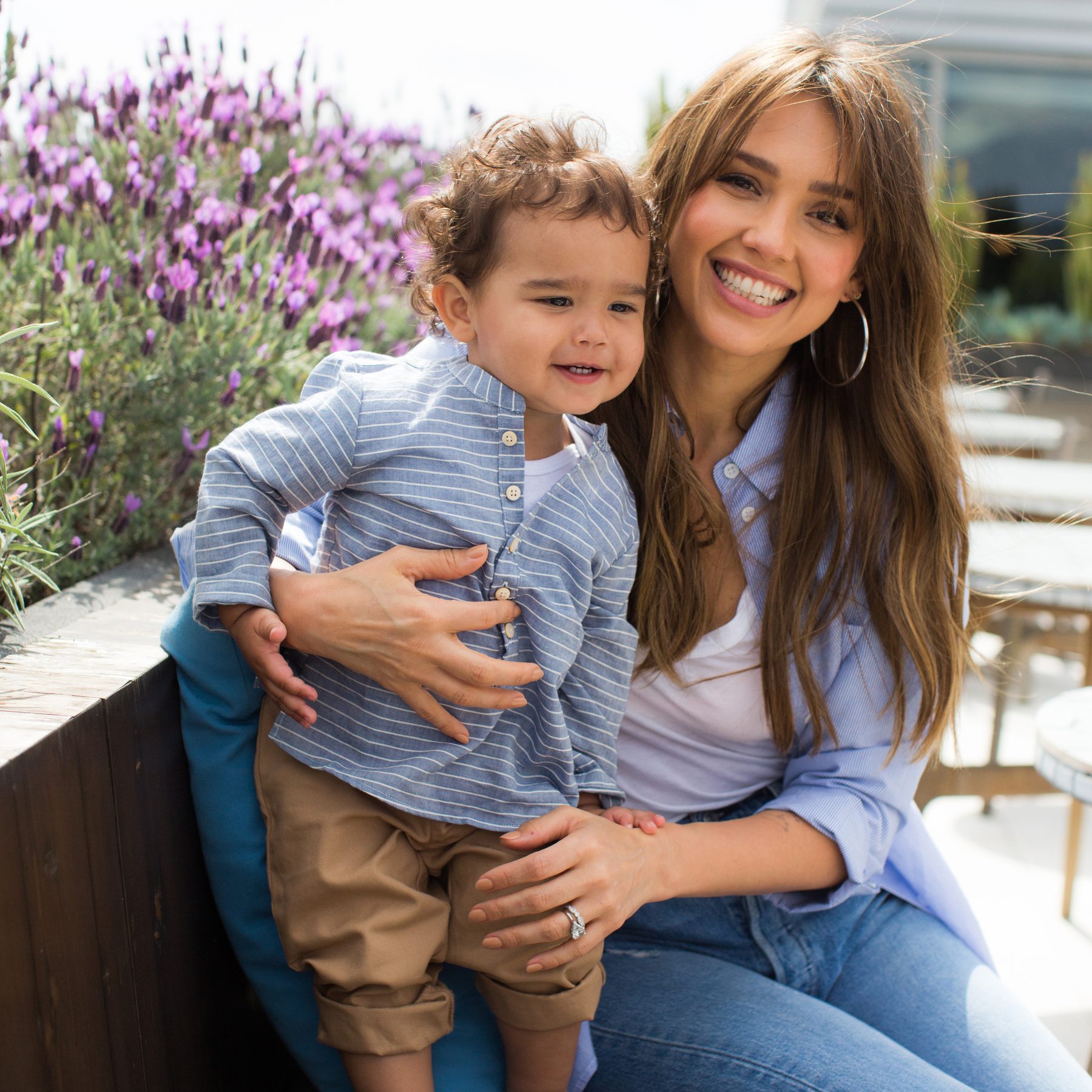 Maisonette Muse
Jessica Alba
The Honest Company founder and actress shares how she's teaching her kids about respecting their elders, perseverance and inner beauty. (And BTW, she has some killer packing tips.)

Quick Tip: What Jessica Alba learned after 3 kids
Styling
Apparel on Hayes: Oso & Me
"I don't know if there is such a thing as balance," says Jessica Alba, from a corner of The Honest Company Headquarters in Los Angeles. During the course of our visit, she will change a baby, meet with the company's director of PR, and gear up to promote "LA's Finest," a "Bad Boys" spin-off for Spectrum cable that she's starring in alongside Gabrielle Union. Alba is seven years into the realization of The Honest Company, which has become nearly synonymous with safe baby, personal care and home products, plus a clean beauty brand, Honest Beauty.

"I'm proud of having this idea and putting in the work to see it through," she says of growing her company. "And being open to learning and changing and growing. It's hard. There's no playbook. It's like parenting, or any other relationship really: What works for others might not work for you. But I appreciate that I've taken a dream and manifested it. I can look up seven years later and know I worked really, really hard for this."


Shop Maisonette Favorites
Alba has long been known for being a mother managing several irons in the fire, and the addition of her son, Hayes, on New Year's Eve 2017, made her recalibrate once again. "Personally, what makes for a good quality of life for me changes. There are of course typical things, like if I exercise regularly or eat well, but I also feel really good when I have a great conversation with my 10-year-old, Honor, or when my 7-year-old, Haven, and I play handball outside and she genuinely beats me and feels super victorious, or when I'm cuddling the baby and successfully get him to sleep in 20 minutes. Those moments fill me up as much as getting in a spin class."

What about how you were raised have you carried over to how you're raising your kids?

There are two things. One is respecting your elders. I didn't grow up with much, and there was no class system or notion that you would treat someone differently depending on where they sort of fit on the totem pole in your household. We didn't have that. My grandparents, family members and people in the neighborhood babysat my brother and me, and we'd have to be so respectful to them. I see a lot of kids not treating adults with respect — whether it's out at restaurants, or with people who help in their home in some way. If we see that kind of behavior as a family, I always call it out. That's something that's really important to me So, my kids are respectful of elders — period.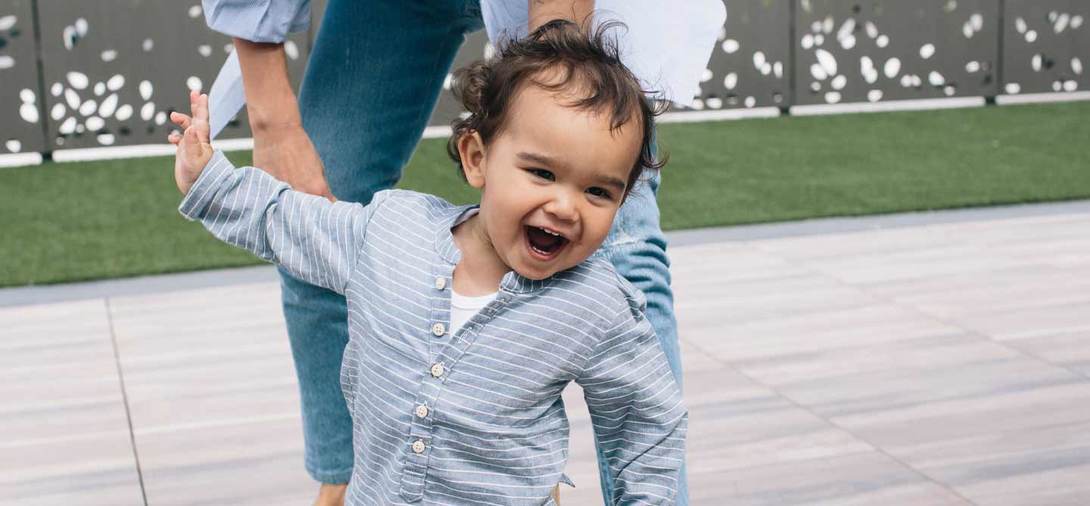 What else?

Instilling perseverance. It's a hard lesson. My parents were insistent about the fact that even when you're not good at something, you never give up; you see it through to the end. And I really didn't understand that lesson, especially because I didn't like doing things I wasn't naturally good at. I was the only girl on the baseball team, and other girls played softball or danced. I was on a swim team and always in dead last place. But my parents made me do it, and I want my kids to go through that; learning the lesson that even when you know there is imminent failure at the end of the road, you have to finish what you start. It's really helped me in life — I apply it to everything that I do, and now it's just a part of my character. I want my kids to carry it as well.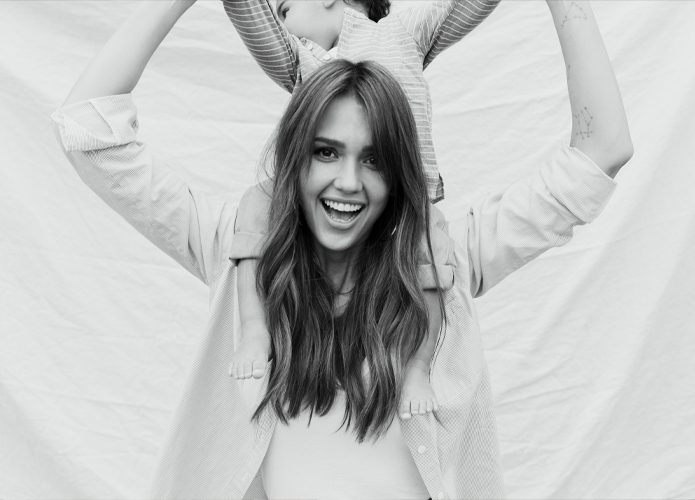 What has surprised you about having a third child?

What's been the most evident is how my two older kids need one-on-one time. I never thought too much about it when I just had the two. There's such a dramatic difference in communication, mood, our relationships and the dynamic of our household when Honor and Haven get one-on-one time with Cash and me. They feel special.

Has anything about dressing your baby this time around been different because you have a boy?

Yes, it's so boring! There's so little out there that's chic, simple and cool. He is such a little dude, and all kids ultimately want comfortable clothes, but you still have your vibe, right? You still want them to look cool and not like everybody else.
What are 3 things that are crucial to how you run your day?

1. Having a schedule. I like to plan out the day the evening before so that I can tackle it.

2. My phone with its shared calendar looping in literally everyone —  including my husband and people at the office.

3. Caffeine. For a while, I was having matcha with turmeric, ginger and manuka honey. Now I'm doing coffee and manuka honey.

Do you have any tips for simplifying a nighttime routine?

I find that picking and setting out clothing — for me and the kids — the night before is helpful. We do that together; I'm not necessarily picking the outfit soup-to-nuts, but I consult. Haven will want to wear the same thing every day, and I'm like "Why do you have all these clothes if you only want to wear one outfit?" She doesn't always pick things that are appropriate for the weather, so I have to remind her to bring a sweater or jacket. And any time I recommend anything to Honor, she always wants the opposite. But then she comes back 20 minutes later and sulks: "Fine — I'll wear it." Why did you even ask me then?!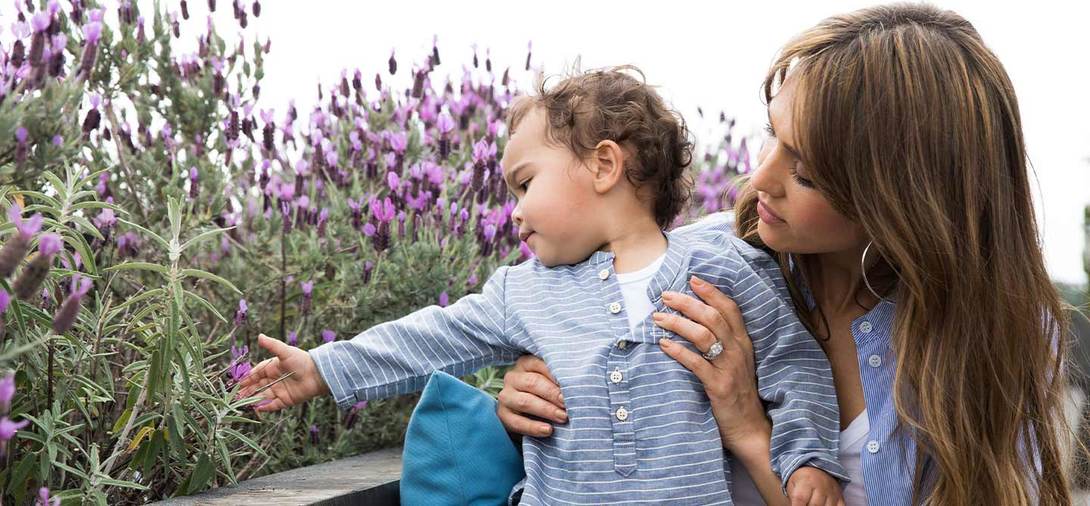 You have a beauty line, and you've been on lists of the world's most beautiful people. How does that impact how you talk to your daughters about beauty?

From day one, I've always talked to them about the fact that beauty is about who you are, and how you treat people. Someone is ugly if they are mean-spirited — I try to get them to think about beauty in that way. Conduct, not physicality, determines beauty.

Any tips for traveling with kids?

Yes! I use packing cubes, filled with complete outfits – dress, leggings, cardigan. I check the weather, then pack and label each one – day, night, pajamas, undies, socks. If there are hangers where we're staying, I'll put the entire outfit on it, so we know what to grab for day or night. I do it for everyone — including myself and Hayesie Boo.

Is there anything you make sure to do every week for yourself?

For self-care, my ritual is on Sunday day or night — depending on how the day is going — I'll do masks on my face (my current fave is our Honest Beauty 3-in-1 Detox Mud Mask) and hair. Or I'll take a bath and sometimes my kids will join me. That's nice to do on a Sunday before I jump into the week.


Molly Creeden is an LA-based writer, editor and creative consultant whose work has appeared in Vogue, The New York Times, and The Wall Street Journal. Follow her at @MollyCreeden.