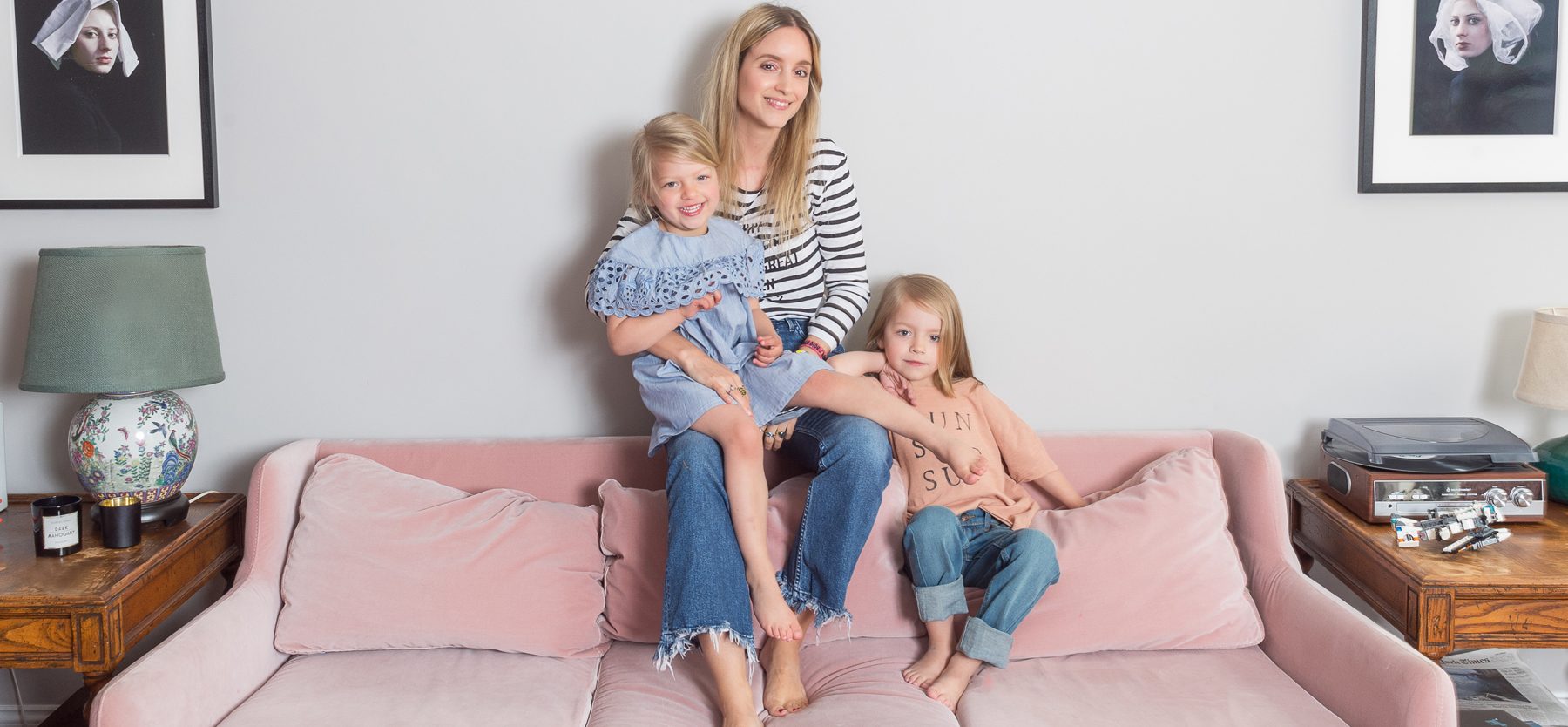 Maisonette Muse: Charlotte Groeneveld
In the vortex known as the blogosphere, substance is sometimes lost in translation but Dutch style blogger and working mama @thefashionguitar is the exception to the rule. Style and authenticity radiate from her swoony Instagram account and thoughtful blog, where she recently opened up about her struggle to conceive her third child. Yes, much of the fashion influencer's life is glamorous, but she's the first to remind us that everything looks better on Instagram.
Written By
Phoebe de Croisset
Photography
Mimi Crawford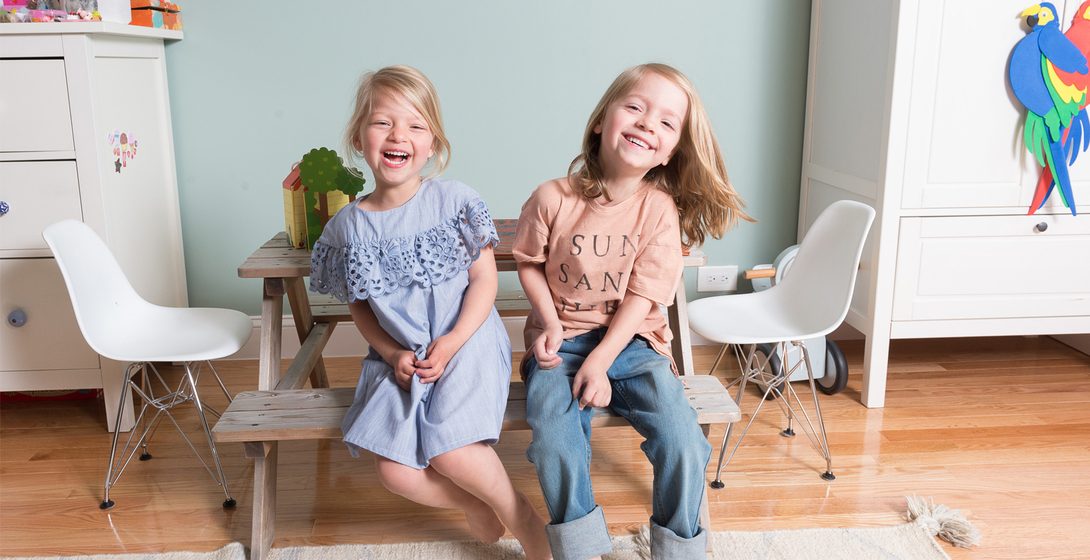 You grew up in Holland long before anyone had even imagined the word "Instagram." What drew your attention as a child, and thinking back, were there any clues that you might end up choosing blogging as a career?

I actually studied finance in school. I know; weird, right? I never envisioned a career in fashion, but in hindsight, I realize I was always hoarding issues of Vogue as a child. I spent a lot of time poring over them and recreating editorials I saw within their pages. My two younger sisters were the models and I would do their hair and makeup and tell them to pose until they were a replica of the Vogue story. So I suppose had a passion for photography and editorial from a young age.

When did you realize you wanted to be a blogger and how did you begin?

I don't think there was an obvious start, really. It began with the blog and it was tiny and nothing. At that time in Europe, I had a lot of explaining to do. People definitely didn't understand it or take it seriously. But I was super devoted and dedicated and I think that's what made it work. And then my move to New York—that changed everything. Suddenly, there were a community of people and brands appreciating the kind of work I was doing. Suddenly, Chanel wanted to meet me. I had to pinch myself; it was so hard to believe at first. From that moment I realized I could turn all my ideas into action. That's the best part of this: working on things I love and watching them come to life.

The life of a blogger comes with a certain lack of privacy. Did you worry about this as you became a mother?

I try to stay authentic in everything I do. It's not just fancy dresses. That part of my job is real but it's not reality. So in staying real, I show my whole life. I don't cover my children's faces on my feed because that feels inauthentic to me. I capture us on weekends doing normal things. That said, for me and especially for my children, I never do anything that doesn't feel right. With collaborations like Bonpoint, for example, when we're aligned and respectful, it works. There have been times when a job with a fairly big paycheck comes my way and although it's tempting I will turn it down if it doesn't feel right. A fan posted on IG, "Your gut is your guardian angel." I think that's totally true. If you listen to it, you generally won't make the wrong choice.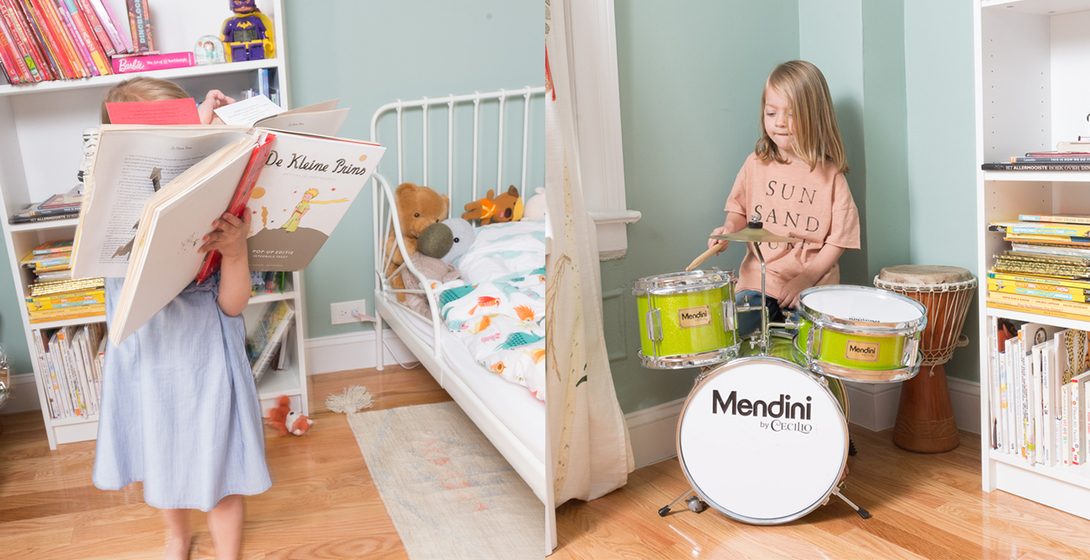 Your business is so connected with your family life. How does your husband play a role at work and at home?

The support of my husband is really important. If he didn't believe in this, I couldn't do it. He helped me so much, especially when I was starting out. But for us—he is a photographer and we like to collaborate—our independence is also very important. We could never work full-time together; that I know for sure! I'm really happy that we're both able to do the things we love. And the same is true of how we are parents together. We don't take traditional roles at home. He often stays with the children while I travel, for example. Whoever can do it does it. There is no task that falls just to him or just to me. We do it all together and in the best way we can.

Do you believe in teaching by example?

I am constantly telling myself that I am setting an example for my children. It helps me to justify the terrible feeling that I have every time I leave them. I think it's important for both of them to see their mom work, for Stella but also for James, to teach him that his future wife should do something that makes her happy. So it's good for them, but also for me because it helps when I am feeling that inevitable guilt. It can be very hard and I expect it will always be like that.


"As women, we can be so hard on ourselves. Plus, everything looks perfect on Instagram. So it's important to talk about the struggles as well as the successes."
You recently opened up about the challenges you've been facing while trying to conceive your third child. Were you surprised by the responses you got?

I am so glad I shared this story with my followers because what I got in return was an outpouring of support from hundreds of women telling me they had been through it and that I would be okay. I think there is still a lot of shame surrounding this subject and a feeling that it must be kept private or secret. As women, we can be so hard on ourselves. Plus, everything looks perfect on Instagram. So it's important to talk about the struggles as well as the successes. Women need to know it's not just beautiful dresses and the Cannes Film Festival; it's also real life stuff like this that I'm going through because I am just a normal person. The thing is, regardless of what I am going through right now, I still think I have a pretty perfect life. So I am just passing on what these women have given me: support and hope. If this is the one thing I can do because I have a voice out there then I have to do it.

  You are always on the go. What five items can't you live without?

My iPhone, of course. Dior sunscreen for the face. I am recently obsessed with this elastic thing that attaches to my iPhone and helps me hold it. Sunglasses. I have hundreds of them and truly don't think I could do anything without them. And maybe the most important of all: those under eye patches from 111SKIN. I am always posting about them on my IG Stories because I seriously can't get enough.

What are you wearing this summer?

I live in denim skirts and shorts from Vetements or Zara. Kule, a brand started by a friend of Roxanne Assoulin, has the best stripes–which I wear all summer long in every color.

What's your life motto or daily mantra?

There is always something else around the corner. When things are not going great, I remind myself of this. And so far, it has always been true.

Follow Charlotte on Instagram @thefashionguitar.