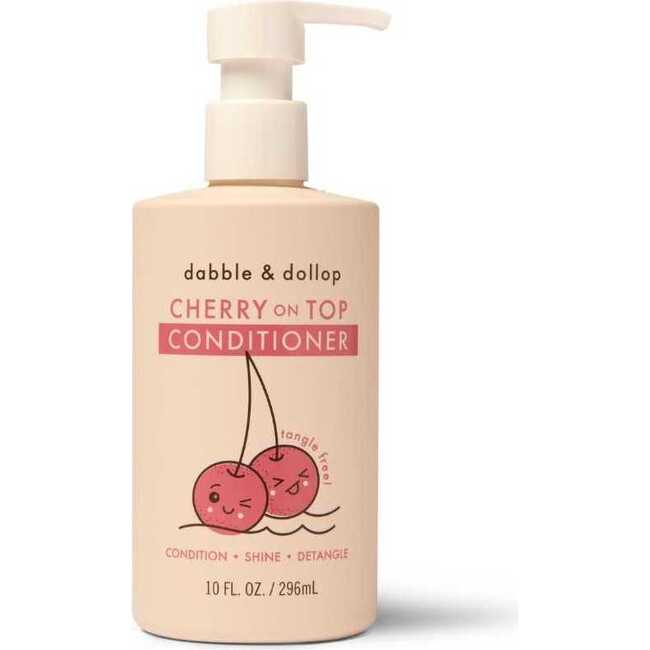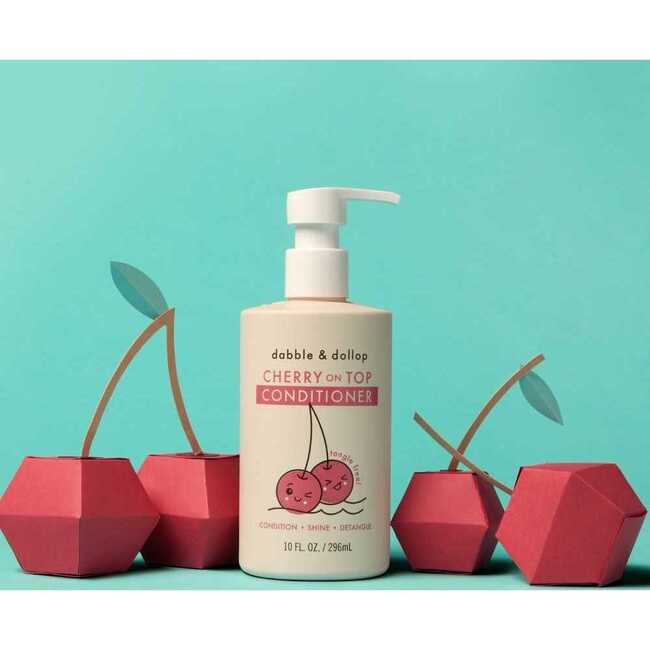 Description

Dabble & Dollop Cherry on Top Conditioner is a safe and effective way to detangle, condition and seal the hair & hair cuticle. It smells amazing and promotes smoother, shinier and softer hair! It's the perfect finish to our 3-in-1 scents. It's reamy white, silky, and smoothes on like a salon-style conditioner.

About Dabble & Dollop: Founded by Stephanie Leshney who spent 20 years in the natural ingredient business, Dabble & Dollop is a bath-time brand encouraging children to make their own unique (and sudsy) formula. Each product is made with less than 10 ingredients and inspires children to use their creativity during bath-time.
Details

Country of Origin: United States
Maisonette Product ID: Item number DABB26412870
Full list of ingredients

Water (Aqua), Cocamidopropyl Hydropropylsulfonate, Sodium Olivate, Gluconolactone, Coco-Glucoside, Sodium Laurylglucosides Hydropropylsulfonate, Sodium Benzoate, Citric Acid, Fragrance (including 100% natural oils & 100% toxin-free, allergen-free nature identicals).
How to use

Use a pump or two, apply to hair and rinse thoroughly to leave hair shiny, manageable and detangled.
Good to know

Gentle Non-Toxic
Free of Parabens & Phthalates
Good for Sensitive Skin
Plant-Based

Free of Endocrine Disruptors