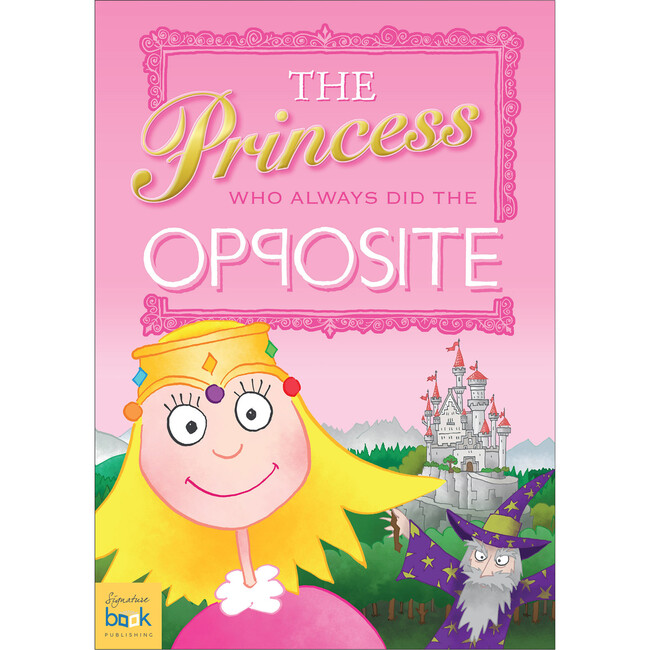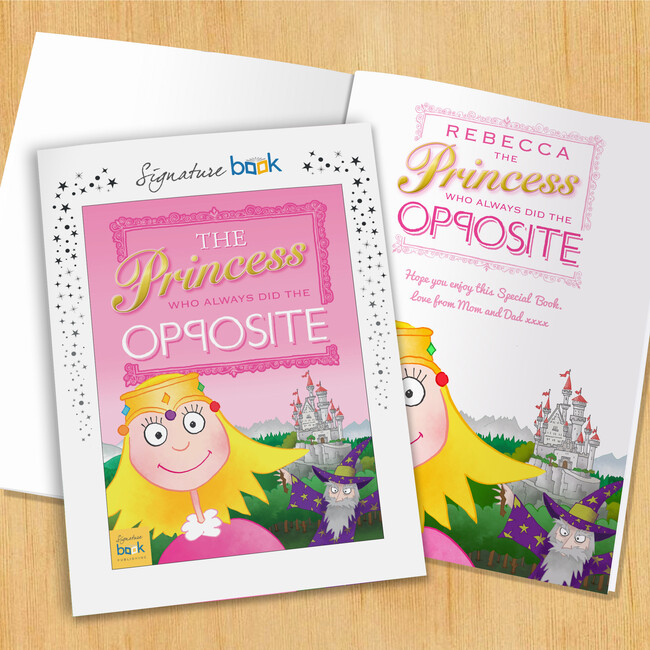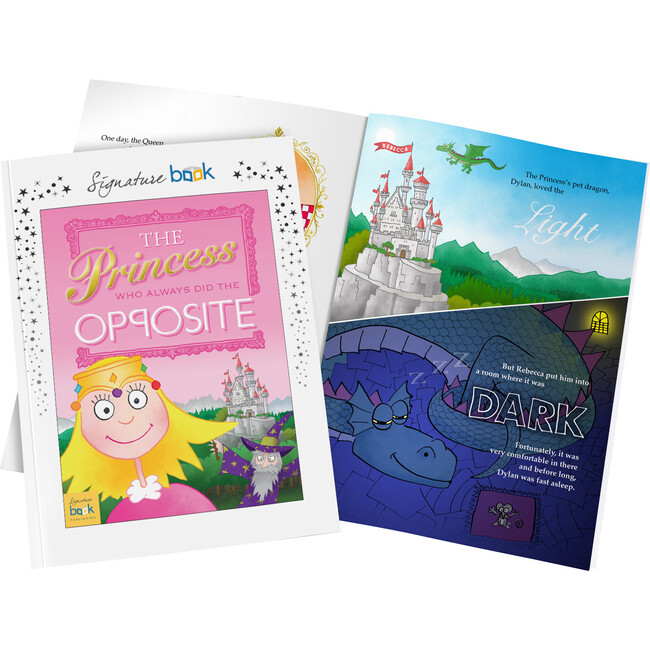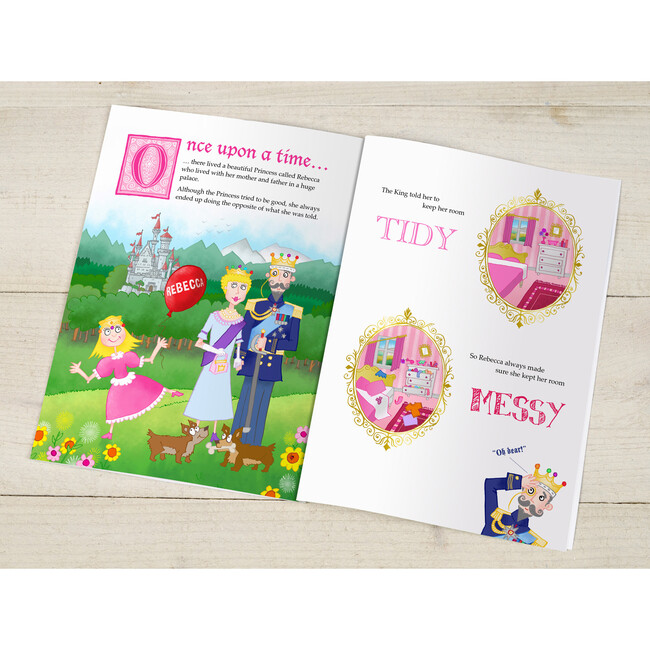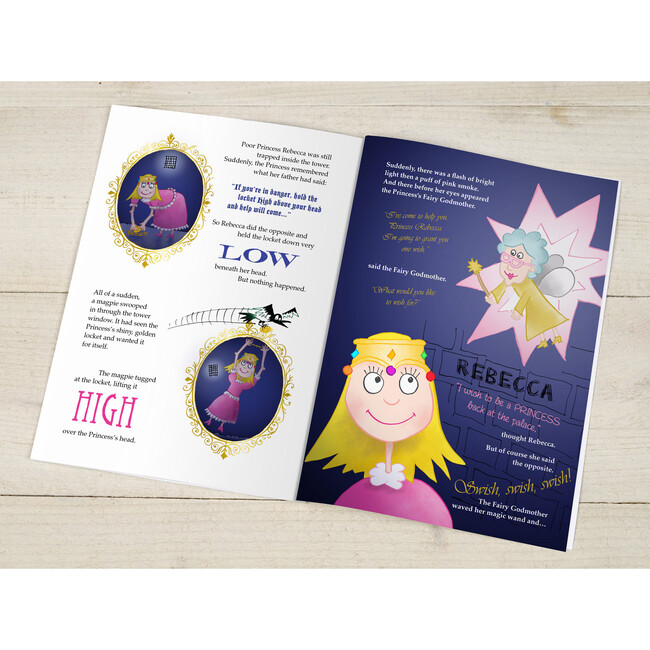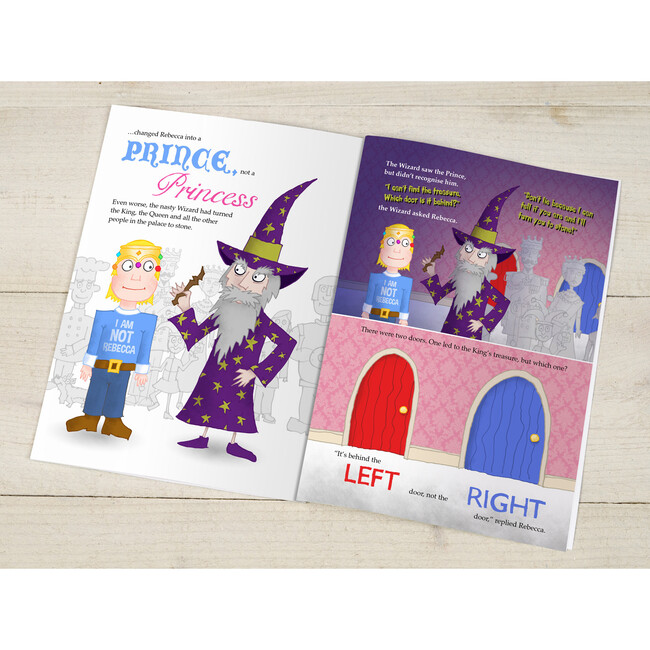 Description

Within this tiny-sized book is an enchanting fairy story telling of a good princess who lives with the king and queen in a huge castle. Good but with a hang-up. She does the opposite of everything she is supposed to do. The story follows the princess as she goes on a journey to deliver an important message from the king with the inevitable outcome. On her travels, she encounters a friendly dragon, a wicked wizard, and a kindly fairy godmother. All the elements of a classic fairy tale that a little girl will adore. She'll also adore that the princess has her name that appears throughout the book. Full of colored illustrations the hardback book teaches opposite words such as tidy and messy, small and big, left and right, and happy and sad in an amusing way.

Once monogrammed orders are submitted, no modifications can be made and orders cannot be canceled. Please double check your monogram selections before submitting.

About Signature Gifts: At Signature Gifts, we believe that reading helps develop, educate, instill confidence, and most importantly, create a lasting bond between parent and child. We create a lifelong keepsake, a book that is truly their own, by writing your child into the adventure as it unfolds.
Details

Maisonette Product ID: Item number SIGN06737164