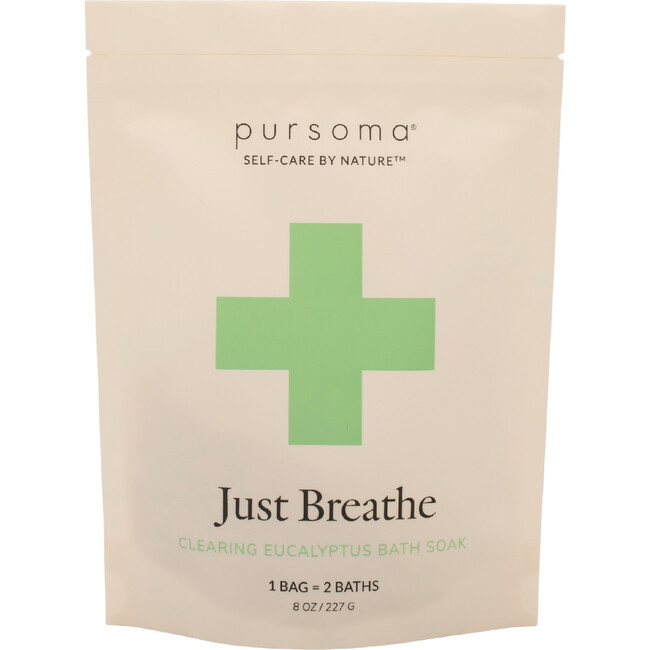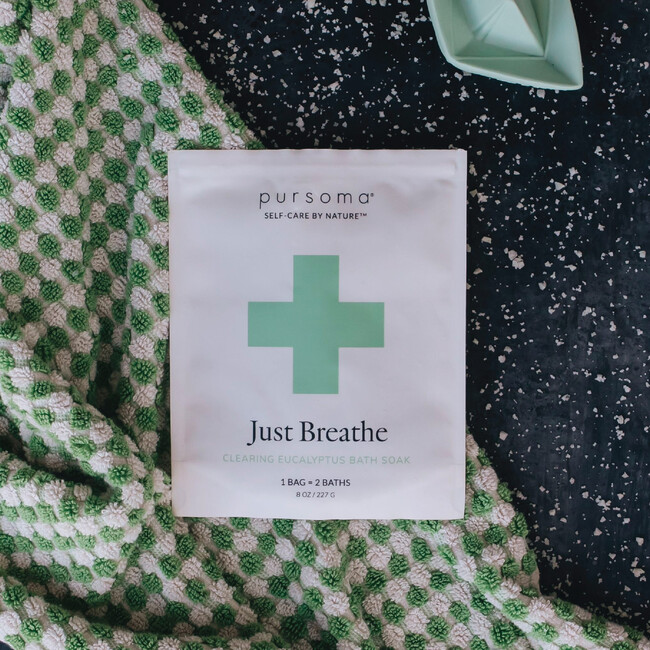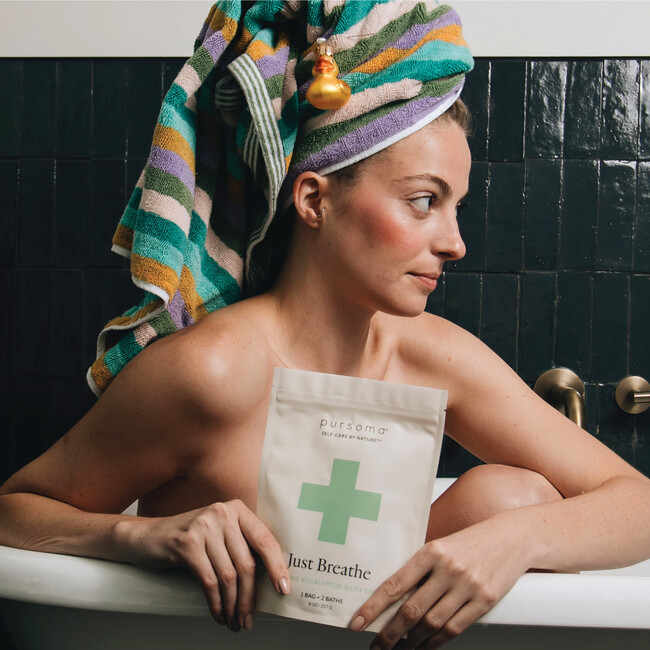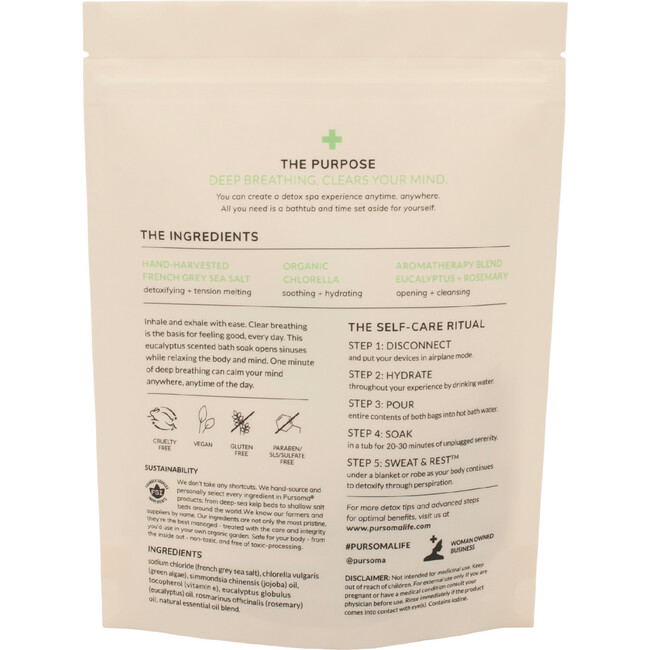 Description

Eucalyptus-scented French grey sea salt bath soak to help open the sinuses while relaxing the body and mind.

About Pursoma: Meet Pursoma, where self-care is a birthright for everyone, not a privilege for some. Create healthy habits, soak away your aches, and rejuvenate your body with natural ingredients that are always traceable, sustainably sourced, and non-toxic.
Details

Maisonette Product ID: Item number PURS06760942
Key ingredients & Benefits

Organic Green Algae: detoxifying, contains vitamin C, E, KI, B12, B1, B2, and B6, omega-3 and omega-6, fiber, and minerals (potassium, calcium, magnesium, iron, zinc, and selenium), contains antioxidants (chlorophyll and carotenoids).
Full list of ingredients

sodium chloride (sea salt), chlorella vulgaris (green algae), simmondsia chinensis (jojoba) oil, tocopherol (vitamin e), eucalyptus globulus (eucalyptus) oil, natural essential oil blend
How to use

Disconnect and put your devices in airplane mode. Hydrate throughout your experience by drinking water. Add 2 big handfuls of salt into hot bath. Soak in the tub for 20-30 minutes of pure restoration. Sweat & rest under a blanket or robe as your body continues to detoxify through perspiration.
Good to know

Cleanses & Soothes
Good for Sensitive Skin
Gentle Non-Toxic
Plant-Based

Free of Synthetic Dyes or Fragrance
Free of Parabens & Phthalates
Awards