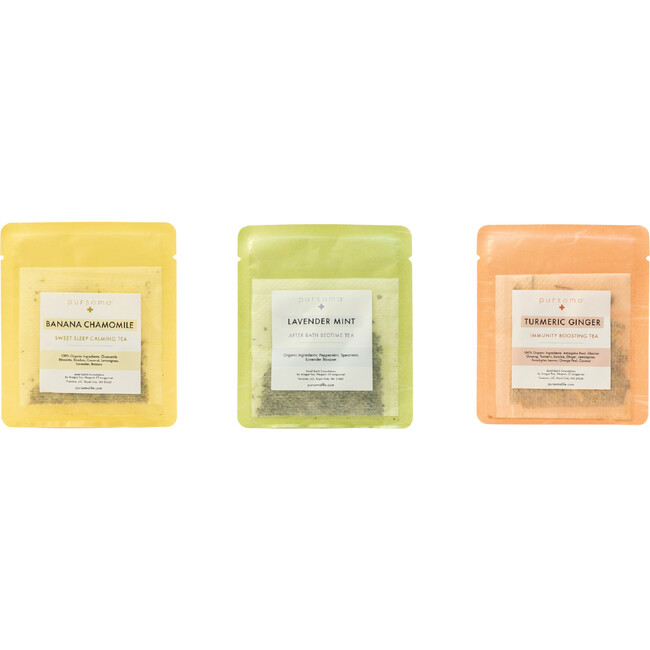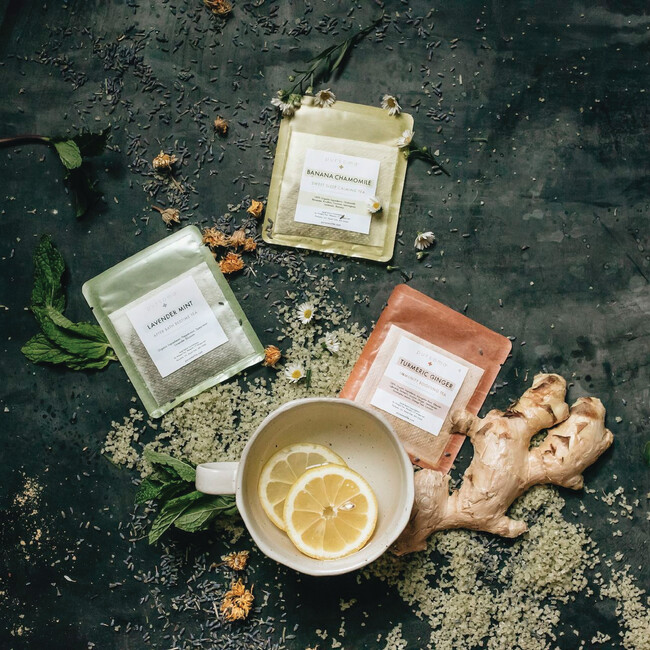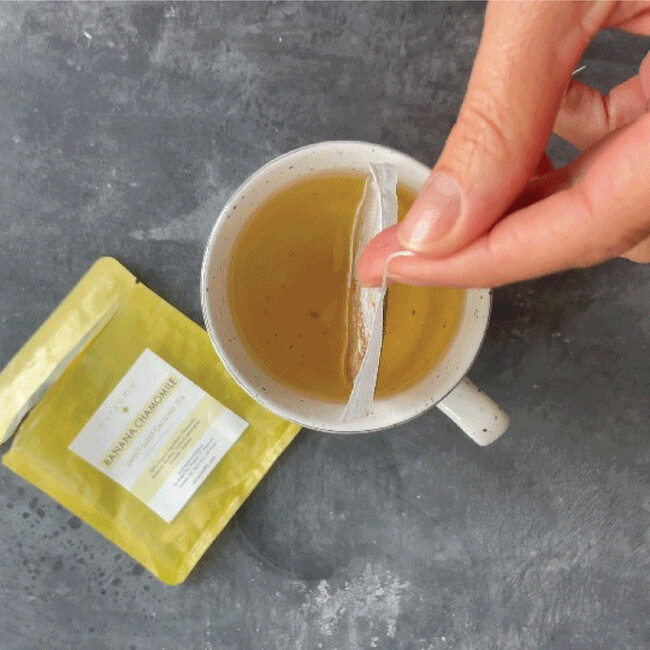 Description

Soothe your mind following your bath ritual with the perfect nightcap, 3 custom blends of herbal tea created to promote relaxation and digestion.

About Pursoma: Meet Pursoma, where self-care is a birthright for everyone, not a privilege for some. Create healthy habits, soak away your aches, and rejuvenate your body with natural ingredients that are always traceable, sustainably sourced, and non-toxic.
Key ingredients & Benefits
Full list of ingredients

lavender mint: mentha piperita (peppermint) leaf, mentha spicata (spearmint) leaf, lavandula angustifolia (lavender) flower blossom banana chamomile: chamomile blossoms, rooibos, coconut, lemongrass, lavender, banana turmeric ginger: astragalus root, siberian ginseng, turmeric, licorice, ginger, lemongrass, eucalyptus leaves, orange peel, coconut
How to use

Set aside time for self-care
a pursoma bath, warm robe and tea. Disconnect and put your devices in airplane mode. Soak in tub for 20-30 minutes of pure bliss. Sweat and rest under a blanket or robe as your body continues to detoxify through perspiration. Steep 1 teabag per 6-8oz. boiling water for 3-5 minutes.
Good to know

Plant-Based
Gentle Non-Toxic
Free of Synthetic Dyes or Fragrance
Free of Parabens & Phthalates
Awards