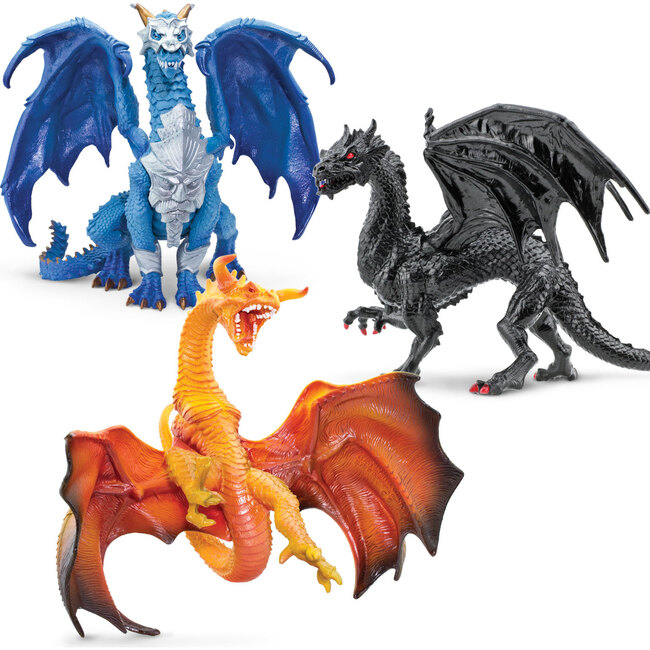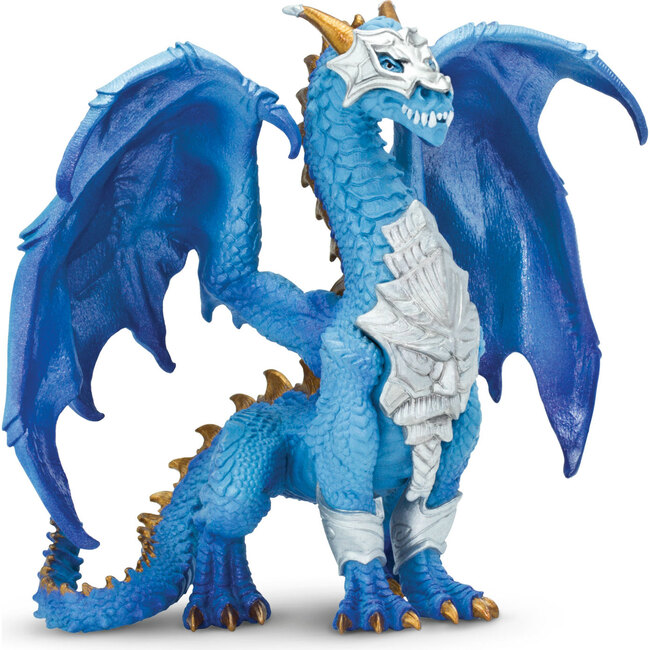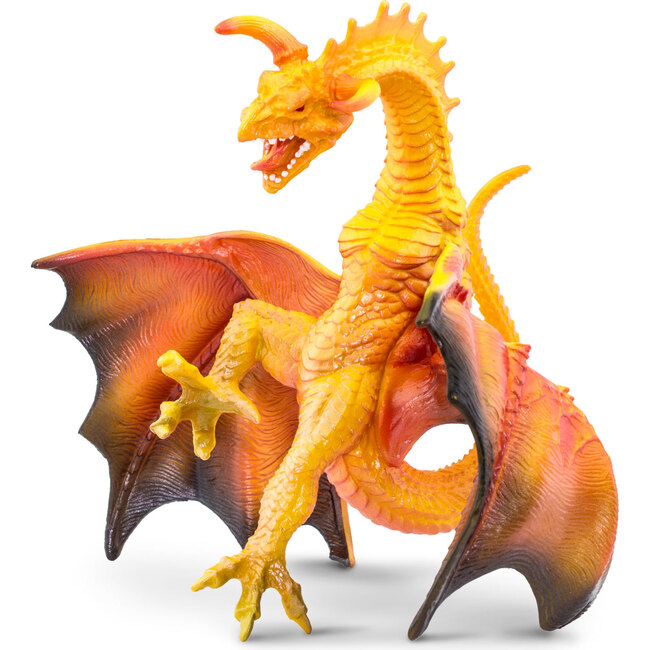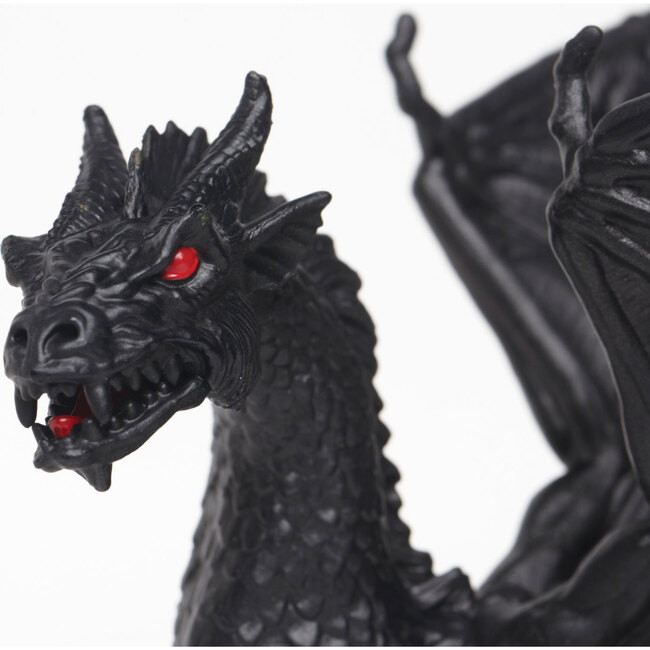 Description

Dragons included are:

Fog Dragon

Closely related to the Cloud Dragon, the Fog Dragon has a much darker persona than its cloud-loving cousin. Fog Dragons sneak about wherever dense fog can hide their movements, and their thin wings make their secret flights inaudible.

Scientific Name: Draco Caligo

Characteristics: Bony wings, skin black as night, and eerie accent colors make this Fog Dragon figure a fright to behold. It seems to materialize from the fog, which gives it energy and hides its flights.

Size and Color: A stunning mix of shiny black, moonlit green, and surprising blue give the Fog Dragon a most unique look. It's 8 inches long and 6 inches tall, about the size of a tablet.

Lava Dragon

The Lava Dragon was born within the deepest volcano, springing forth from the depths in a historic eruption that unleashed its fiery fury on the world. The Lava Dragon is a fearsome foe that strikes terror in the hearts of even the most courageous would-be dragon slayers.

Scientific Name: Draco Magma

Characteristics: This dragon embodies the molten core of the Earth. Its wings beat a cloud of sooty volcanic ash and it rears its long neck and horned head as it prepares to let forth a jet of hot magma from its wide-open mouth.

Size and Color: The Lava Dragon figure features a 7 inch wide wingspan and is over 6 inches tall. Its coloration is fiery oranges, yellows, and reds, with ashy dark tips on its wings.

Guardian Dragon

The loyal Guardian Dragon was rare even in the Age of Dragons. Only a few brave knights and kind kings were fortunate enough to be worthy of the Guardian Dragon's watchful attention. Those who did enjoyed prosperous reigns and long lives.

Scientific Name: Draco Custos

Characteristics: Standing at attention, the guardian dragon would be a formidable sight outside a castle, keep, or hall, which is why so many ancient rulers sought the mild-mannered yet imposing breed. They were never considered pets but were often counted part of the royal guard.

Size and Color: A little over 6 inches wide and 5 inches tall, the stately guardian dragon displays several shades of royal blue, along with magnificent, gilded horns and claws."

About Safari Ltd.: Safari Ltd. figurines, all in one place! Whether it's a dinosaur, dragon or wildlife animals, these carefully crafted figurines spark imagination and encourage education in the natural world. These high-quality figures have been a time-tested choice for many parents and educators for overall appeal, durability, learning potential, and more.
Material / Ingredients / Care
Details

Assembly Required: Yes
Country of Origin: China
Maisonette Product ID: Item number SAFA26463054