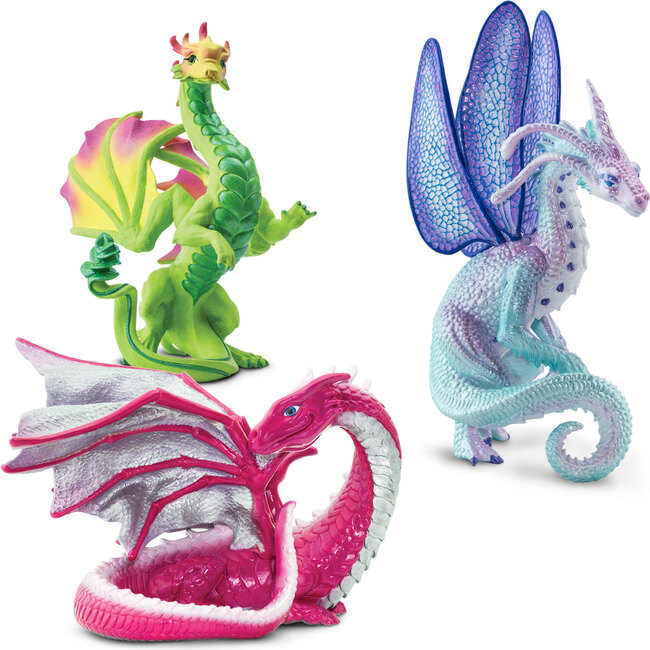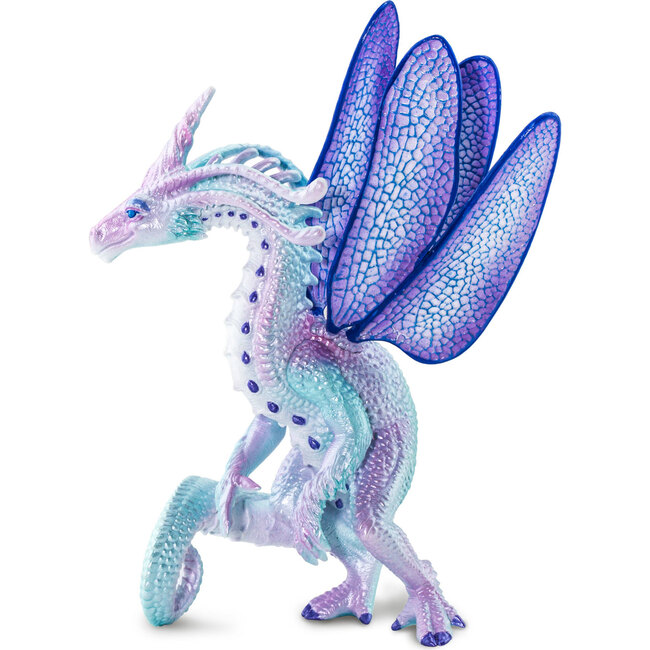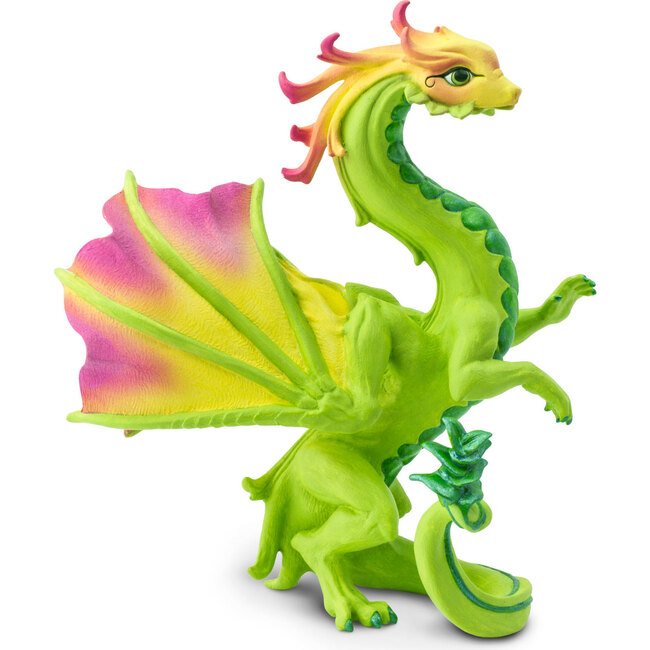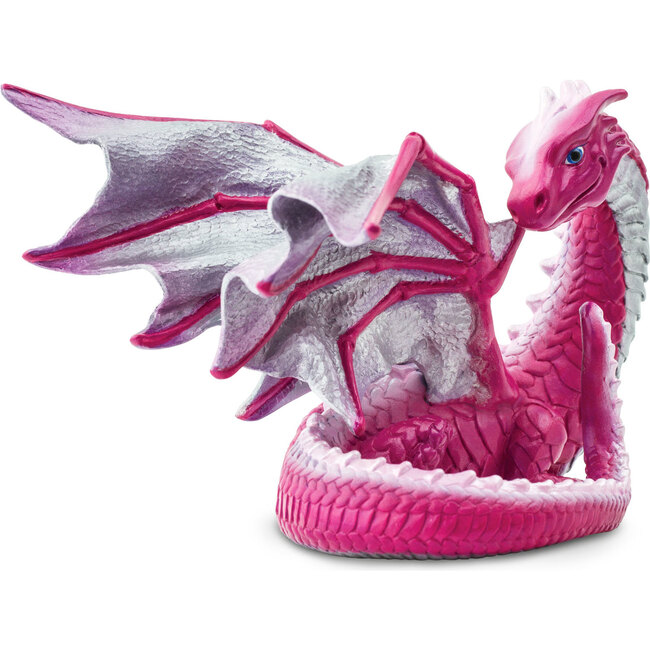 Description

Dragons included are:

Love Dragon

o Full-grown love dragons are watchful guardians of true love. These small, pretty dragons ensure long-lasting love in the homes they grace. the Love Dragon's strong wings keep it aloft for days on end, whirling about whatever couple its keeping watch over.

o Scientific Name: Draco Amare

o Characteristics: Resembling a heart with its curved neck and wings, the Love Dragon inspires awe. The facial details include a gentle smile and cheerful eyes.

o Size and Color: The Love Dragon's gorgeous pink and white scales both calm and inspire onlookers. With an impressively realistic texture, this 6 inches long by 4 inch tall figure is about the size of a tablet.

Fairy Dragon

o The Fairy Dragon is a kind and beautiful creature who only appears to those with a good heart. This dragon is a friend to the forest, and despite its kind demeanor, it will fiercely defend and protect all the creatures of nature.

o Scientific Name: Draco Pixus

o Characteristics: The Fairy Dragon features a benevolent, smiling face and a large, spiraling horn reminiscent of a Unicorn on its head. Its wings are like those of the dragonfly, and its body is covered in dazzling, pearlescent scales.

o Size and Color: The Fairy Dragon measures 7 inches tall to the tips of its wings and is just over 4 inches long. It's about the size of a large index card. Its body is painted in an array of pastel colors, including pink and teal. Its wings are pastel colored as well, outlined with a dark violet. Its talons and the row of scales on either side of its underside are metallic purple.

Flower Dragon

o The Flower Dragon awakes from a long slumber every spring, leaving a brilliant splash of color wherever it flies. Even when not seen, its presence can be felt in warm spring breezes. The colorful, friendly flower dragon bursts with life.

o Scientific Name: Draco Flos

o Characteristics: Few creatures can match the elegance and beauty of the flower dragon, its stately bearing matched by its kindness and intelligence.

o Size and Color: The palette of spring has been splashed across this beautiful 4 inch long and 5 inch tall flower dragon. Shades of green, yellow, orange, and pink blend together in a colorful array."

About Safari Ltd.: Safari Ltd. figurines, all in one place! Whether it's a dinosaur, dragon or wildlife animals, these carefully crafted figurines spark imagination and encourage education in the natural world. These high-quality figures have been a time-tested choice for many parents and educators for overall appeal, durability, learning potential, and more.
Material / Ingredients / Care
Details

Assembly Required: Yes
Country of Origin: China
Maisonette Product ID: Item number SAFA26463053