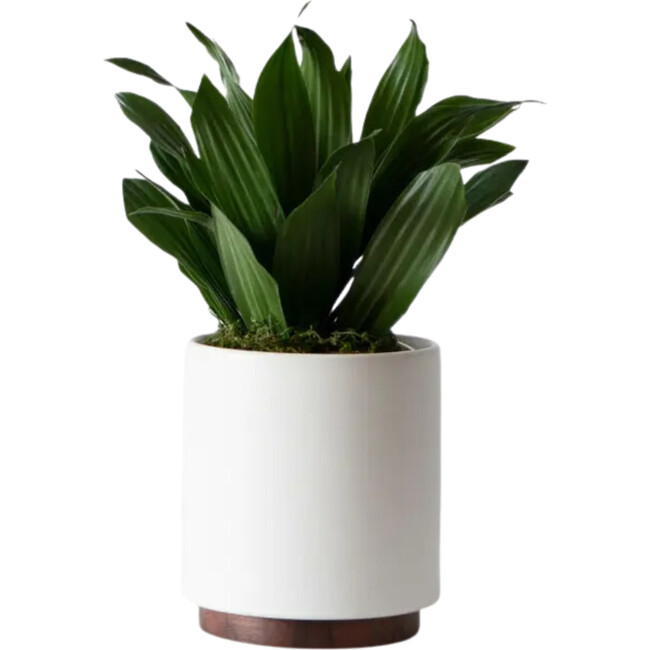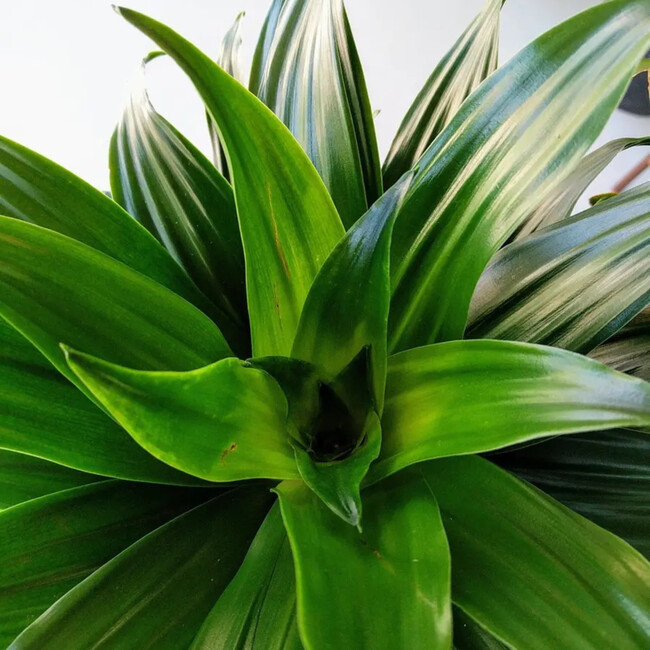 Description

Reminiscent of the fantastical truffula trees from Dr. Seuss' The Lorax, this sprightly tufted plant is a compact variety from the Dragon Tree family. An adorable accent to any surface, this plant grows slowly and requires little to no maintenance over time. Paired with a handcrafted, 100% water-sealed ceramic cylinder and wood plinth, each plant is cleaned, trimmed, treated and staged for optimal airflow and drainage within its ceramic pot. Care instructions included.

Also known as the Janet Craig' this Dracaena was named after the daughter of a Philadelphia plant nurseryman. It is the slowest growing of the Dracaena family and on rare occasions will flower.

Difficulty: Beginners. Our Dracaena Compacta requires low maintenance and great for beginners.
Pets: Careful with pets. The plant may cause mild irritation if ingested.

About Léon & George: Léon & George is the premier brand for indoor plants, timeless ceramic designs and luxurious plant care essentials. A small team with French-Californian roots, they make it easy to own and care for beautiful living greenery with their streamlined service, custom-engineered packaging and commitment to exemplary quality.
Material / Ingredients / Care

The Dracaena Compacta refers medium to bright light, can tolerate low light. Water once every 7-10 days, allowing top of soil to dry out between waterings.
Ceramic, teakwood, organic potting soil, 100% natural fertilizers and pesticides
Details

Maisonette Product ID: Item number LÉON26511645