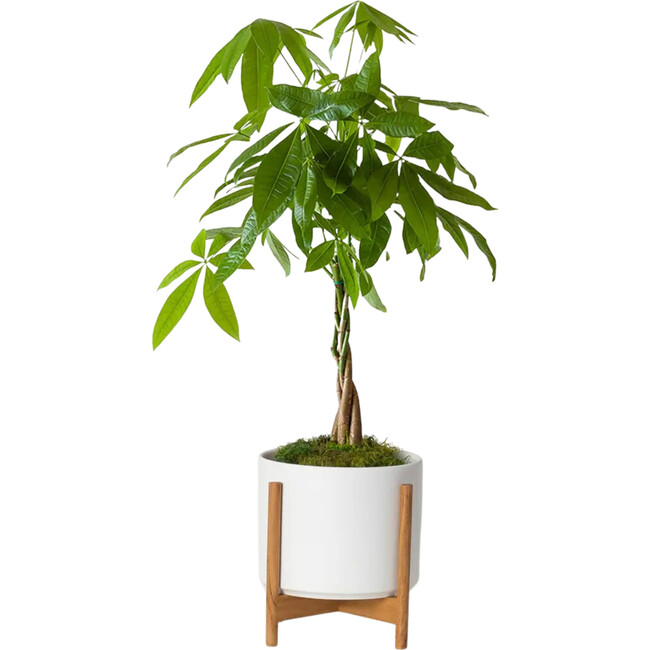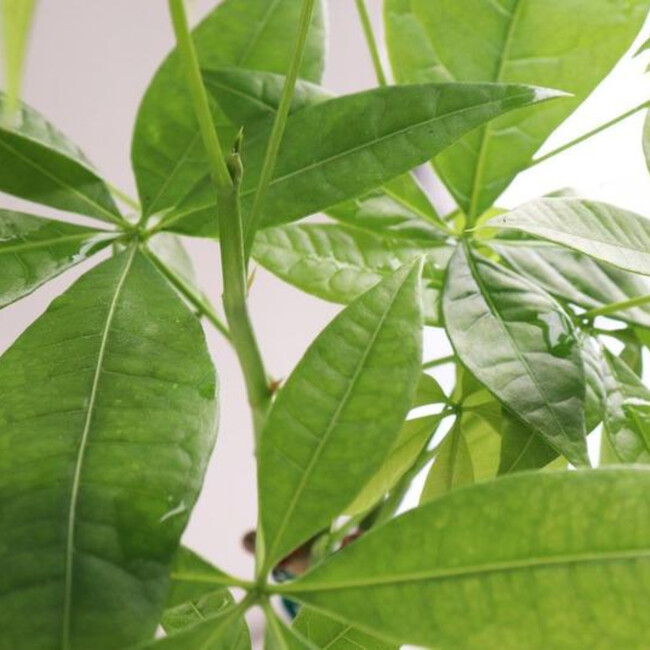 Description

The Money Tree is considered a powerful symbol of good luck and prosperity. This miniature tree has a meticulously-braided trunk under a beautiful canopy of leaves which expand with time. Paired with a handcrafted, 100% water-sealed ceramic cylinder and wood stand, each plant is cleaned, trimmed, treated and staged for optimal airflow and drainage within its ceramic pot. Care instructions included.

This plant naturally has thin, delicate stems. It is carefully wrapped for transit, though it may arrive with a few snapped areas which can be safely trimmed. During the winter season, the plant may arrive less full than pictured. The tree's canopy will bloom and open up come spring.
Money Trees are tolerant of a wide range of conditions, but will thrive in bright, indirect light and slight humidity.
Difficulty: Beginners. Our Braided Money Tree requires low maintenance and great for beginners
PETS: Safe plant for pets.

About Léon & George: Léon & George is the premier brand for indoor plants, timeless ceramic designs and luxurious plant care essentials. A small team with French-Californian roots, they make it easy to own and care for beautiful living greenery with their streamlined service, custom-engineered packaging and commitment to exemplary quality.
Material / Ingredients / Care

The Braided Money Tree prefers bright light but can tolerate dimmer areas. Water once every 7-10 days, allowing top of soil to dry out between waterings.
Details

Maisonette Product ID: Item number LÉON26511655