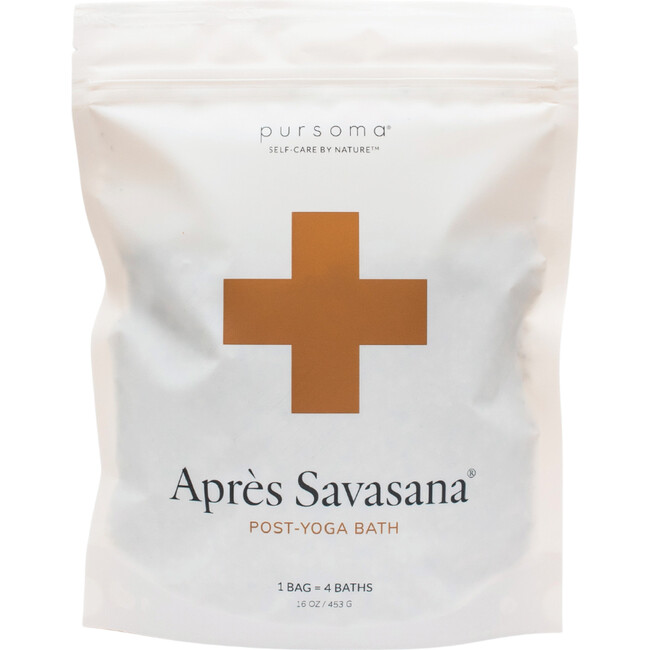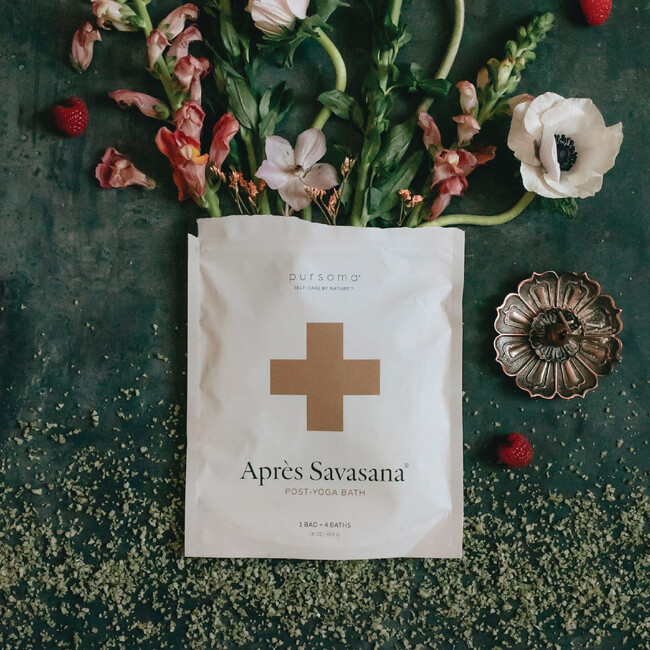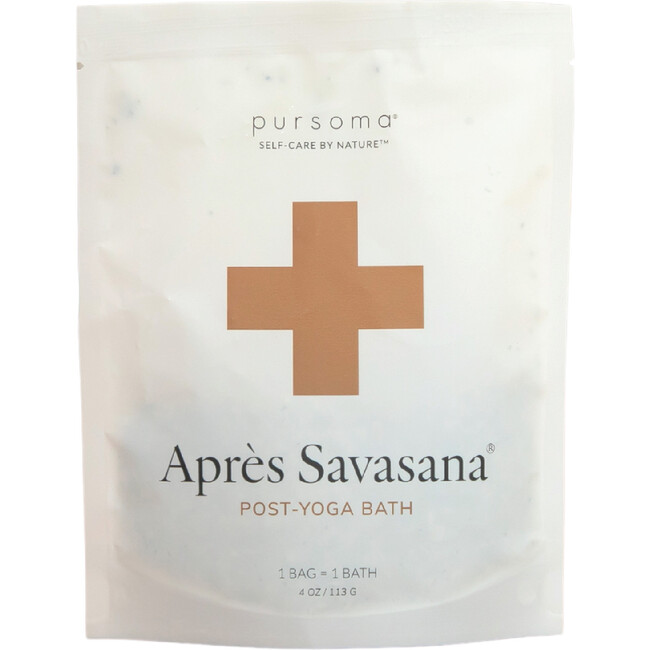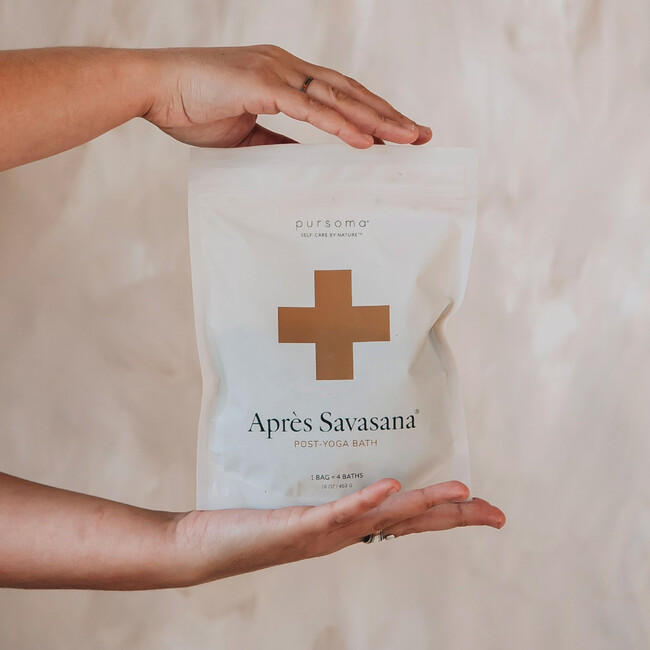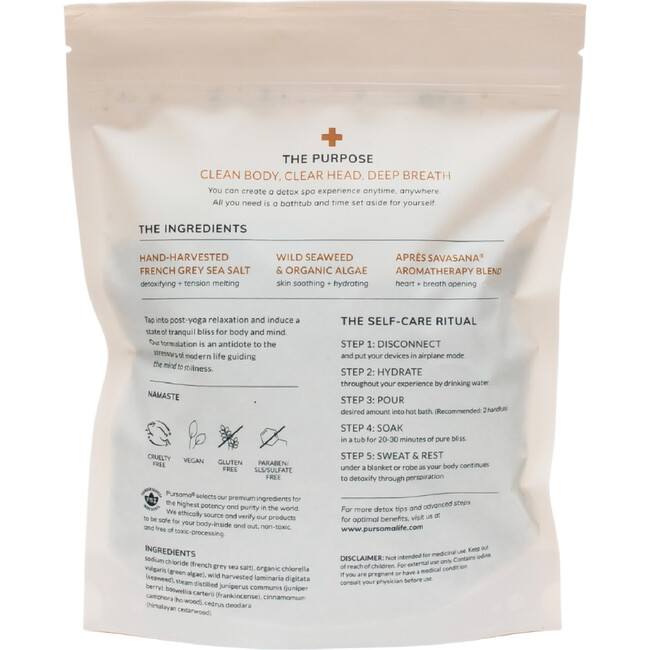 Description

Grounding French grey sea salt bath soak with skin-softening seaweed and algae and an earthy aromatherapy blend to help melt away tension and extend your savasana.

About Pursoma: Meet Pursoma, where self-care is a birthright for everyone, not a privilege for some. Create healthy habits, soak away your aches, and rejuvenate your body with natural ingredients that are always traceable, sustainably sourced, and non-toxic.
Details

Maisonette Product ID: Item number PURS06760932
Key ingredients & Benefits

Wild-harvested Sea Kelp: promotes moisture retention, contains minerals (sodium, potassium, calcium, phosphorus, iron, zinc, magnesium and manganese), rich source of iodine, vitamins A1, B1, B2, B6, B12, C, E, and K as well as pantothenic acid, folic acid, and niacin, may reduce inflammation, may revitalize tired looking skin as an effective antioxidant in repairing free-radical damage, may help soothe bone/joint problems, may improve digestive disorders.
Full list of ingredients

sodium chloride (french grey sea salt), laminaria digitata (wild harvested sea kelp), organic chlorella vulgaris (green algae), steam distilled juniperus communis (juniper berry oil), boswellia carterii (frankincense), cinnamomum camphora (ho wood oil), cedrus deodara (himalayan cedarwood oil)
How to use

Disconnect and put your devices in airplane mode. Hydrate throughout your experience by drinking water. Pour entire contents of bag into hot bath. Soak in the tub for 20-30 minutes of pure restoration. Sweat & rest under a blanket or robe as your body continues to detoxify through perspiration.
Good to know

Cleanses & Soothes
Good for Sensitive Skin
Gentle Non-Toxic
Plant-Based

Free of Synthetic Dyes or Fragrance
Free of Parabens & Phthalates
Awards