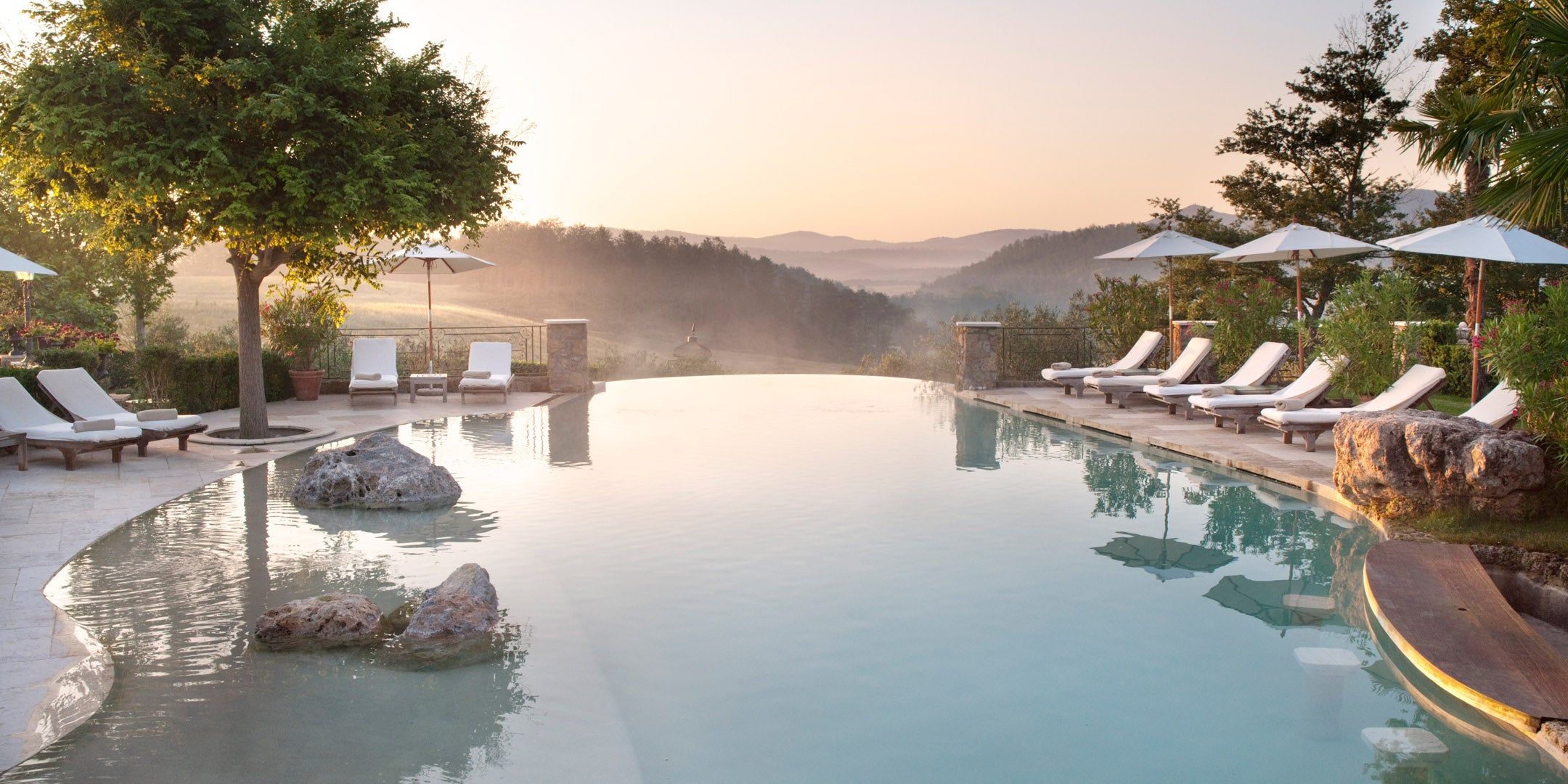 Traveling With Kids
5 Dreamy Family Vacation Spots
We've led ourselves to believe that it's impossible to go anywhere cool with kids, but writer Monica Mendal makes a case for seeing the world together. Hotels are making it easier than ever with new experiences just for them–from horseback riding with gauchos to map reading in Scotland, even farming under the Tuscan sun.
There's this weird stigma around traveling with kids. How many of you have heard friends (or even yourself) say: "We want to travel before we have kids"? Then it becomes survival of the fittest, trying to get in as many far-flung trips as possible before they come. Honeymoons, anniversary trips, babymoons, you get the picture. And then, when you finally have kids, you feel relegated to all-inclusive beach resorts or tropical destinations with the reliable promise of pools, beaches, and kids' clubs. We've led ourselves to believe that it's impossible to go anywhere cool or interesting until your toddlers become teenagers. And while an all-inclusive beach getaway is nice, it's certainly not your only option – and in fact, it shouldn't be. You want your kids to see the world, to have new experiences. Take them somewhere you want to go. Show them that there's more to vacation than snorkeling and jet skiing. While you can find plenty of family-friendly beach resorts with a single google search, we've rounded up some alternative options if you're looking for more culturally expansive trips.
Estancia Vik
José Ignacio, Uruguay
José Ignacio is one of those if-you-know-you-know types of places, making it a less obvious choice for a family-friendly destination. But with its abundantly rich landscape and cultural offerings, like the art and food scene in the storybook town of Garzon or the subtle beaches paired perfectly, if improbably, with the rural gaucho life of José Ignacio, there's truly something for everyone here for families with kids 6+. Stay at Estancia Vik, because while you can always visit Bahia Vik in town for a beach day, the experience at the estancia is unlike any other. Situated on 4,000 acres of land, the estancia's Spanish colonial building, with its white adobe walls and red tin roof, serves as the base for your week of culturally-rich outdoor adventures. Family fun is served in various ways – from long lazy days at the pool to more active days playing tennis at the hotel's grass courts or taking polo lessons on the property's private polo field. Or, live the gaucho life canoeing or horseback riding at sunset or going bareback in the morning to swim with the horses. In the evenings, experience an authentic Uruguayan BBQ at the estancia's own restaurant, El Asador.
The Fife Arms
Scotland, United Kingdom
, the brainchild of gallerists Manuela and Iwan Wirth of Hauser & Wirth, is a former hunting lodge which the couple has artfully restored into a hotel that emits an almost childlike sense of wonder in the heart of the Scottish Highlands. The dreamlike interiors are encapsulated in the various dining rooms and bars on the property, as well as in rooms, which include family suites accommodating up to eight people. With plenty of family-friendly group activities, such as fishing, foraging and hiking, the hotel also offers an assortment of unique creative programs, like portraiture workshops with local artists or a course on the basics of map reading through a journey through the Cairngorms National Park. More family group activities include a picnic in the woods with a private chef or a guided walk across the Highlands, finishing up with a candlelit dinner overlooking a grouse moor.
Borgo Santo Pietro
Tuscany, Italy
It's hard not to find activities for the whole family at Borgo Santo Pietro, a 5-star luxury resort in Tuscany, featuring 22 rooms, a spa, cooking school, Michelin-starred restaurant, 300-acre organic farm, as well as sprawling vineyards and gardens. Here, the kids won't be hidden away at a kids' club but consumed by activities unique to the property and region for a deeply immersive and educational retreat. For an epicure-in-training, pizza-making classes, taught by Borgo Santo Pietro's authentic master pizzaiolo, are available for both kids and adults. There's also an early-morning egg hunting activity where kids can collect eggs from the farm's chicken houses and deliver them to the chef ahead of breakfast. For insight into Borgo's sustainable farm practices, young'ns can embark on private farm animal tours where they'll spend the day with Borgo's farming experts. Families can go river swimming in the spring water that runs throughout the property's lush forest for more outdoorsy adventures and embark on hikes accessible through the estate's private hiking trails.
Brush Creek Ranch
Saratoga, Wyoming
Luxury glamping is promised at The Lodge & Spa at Brush Creek Ranch. Situated on 30,000 acres in the Sierra Madres, this luxury dude ranch sits on rolling hills with river valleys and lush forests. It is complete with various outdoor activities for both parents and kids. Together, the family can join for a cooking class at The Farm and meals at Cheyenne Club. While parents do some tastings at Brush Creek Distillery on the property, kids can join The Ranch's Lil' Wranglers program, which offers everything from archery, hiking, and horseback riding. New to the farm this year is a herd of goats. The Lil' Wranglers program will provide interactive experiences with the animals, including making hand-churned butter.
Hôtel Le Coucou
Meribel, France
Designed by architect Pierre Yovanovitch, Hôtel Le Coucou is the ski chalet of your dreams – and your children's. While your winter weekends may have been bound to more local ski resorts in your home state, why not upgrade your alpine getaway to the French Alps? When you're not skiing as a family, rest assured that your kids will have plenty to do here. The hotel has joined forces with Petit VIP, the world's leading consultancy for luxury hospitality childcare services, to offer a kids' club and teens' lab full of personalized activities, ranging from dog sledding, igloo building, astronomy, baking and chocolate making, as well as day trips into the village of Méribel for the older kids.
For more tips, Dr. Anjuli Gans shares everything she's learned about traveling with kids, including her trick for solving car sickness when nothing else works. Wellness blogger and founder and editor of plant-based Bonberi.com, Nicole Berrie shares travel tips gleaned from a recent escape to Miami.
Monica Mendal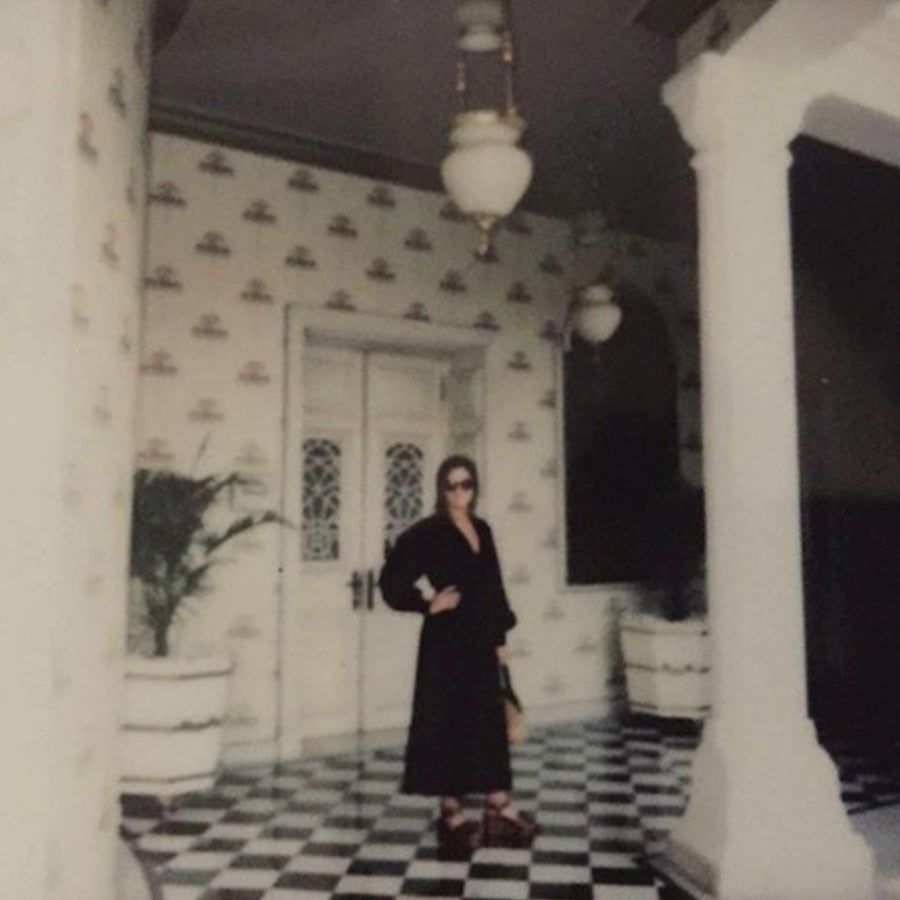 Monica Mendal is a New York City-based writer, editor and brand consultant focusing on fashion, travel and lifestyle. She contributes regularly to Vogue US, Vogue MX, Coveteur, Travel + Leisure, Forbes, L'Officiel US, and Architectural Digest, in addition to Condé Nast Traveler, Departures, Domino, Hotel Weekend, Matches Fashion, SUITCASE, JW Marriott Magazine, and more. Previously, Monica was a fashion editor holding posts at Condé Nast Publications, such as Vogue, GQ and Glamour.
Image Credits: All images care of the brands. Le Coucou images shot by Patrick Locqueneux for Maisons Pariente. Hero image is the Borgo Santo Pietro infinity pool.