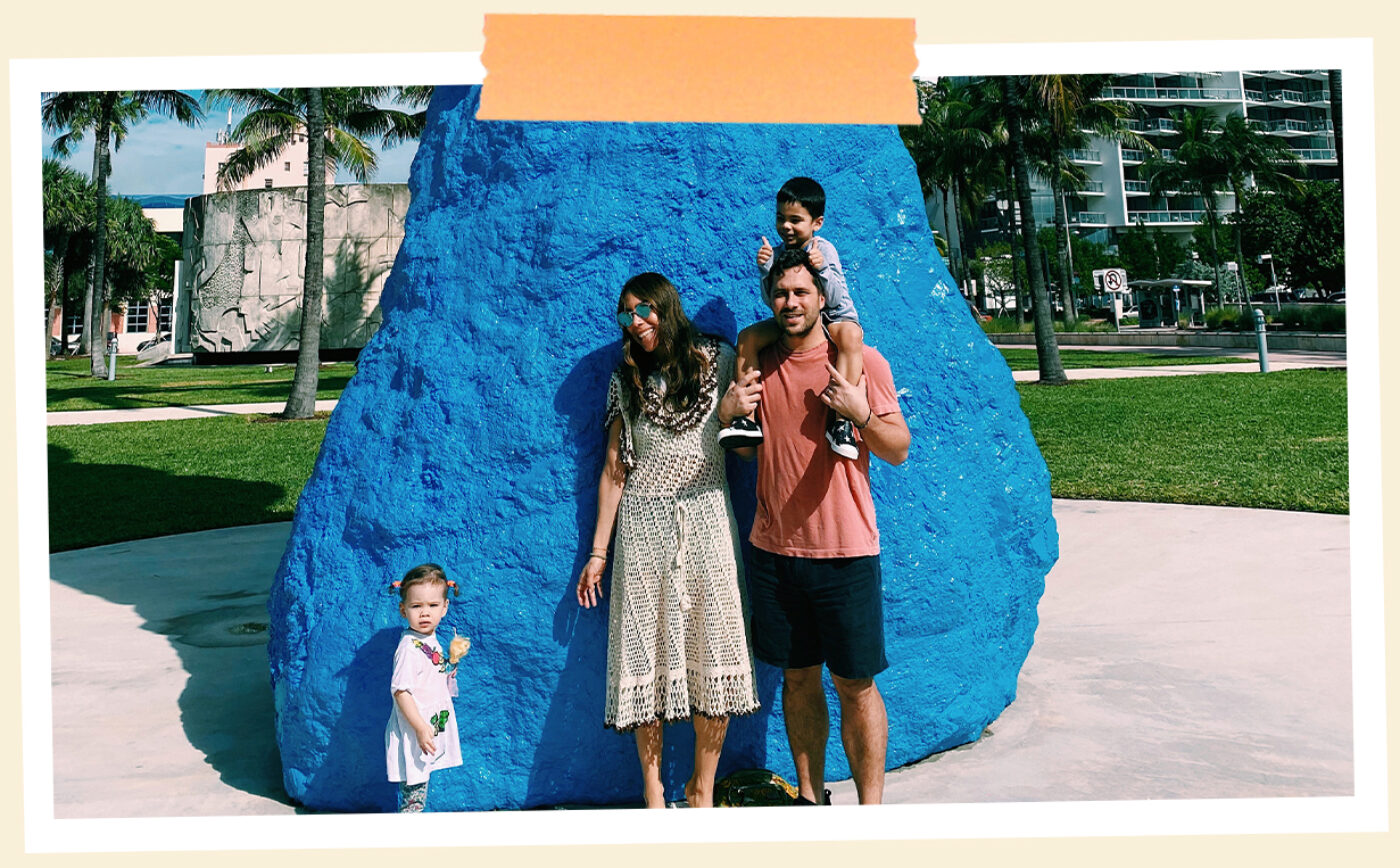 Travel Diaries
Nicole Berrie
Intrepid mama of two, wellness blogger and founder and editor of plant-based Bonberi.com, Nicole Berrie shares insights gleaned from a recent escape to Miami.
"I certainly don't have all the answers. To be honest, we're usually that family! But I always bring some sticker books and rhinestone stickers on the flight. For my 1.5 year old, it's all about taking the stickers off and putting them everywhere. For my 4 year old, we'll do the iPad with games like Endless Alphabet and Crossy Roads but I like for her to watch movies on the plane screen. They always have something new. We also love the water pads which are a great way for them to color without making a mess."
"We pack stainless steel lunchboxes and when we arrive at the hotel we immediately Amazon Prime Whole Foods essentials like fruits and veggies, snacks, cereals, brown rice pasta and pasta sauce for quick meals since it's always good to have meals and snacks ready to go when restaurants can take forever! I also love to find the local baby rental agency wherever we are...usually they'll deliver things like toys, play mats and books to your hotel before you even arrive."
"We landed in Miami on a Sunday and went straight to Lincoln Road for their Lincoln Road farmer's market. Before kids, I loved to go to this market because they have fun vendors—from women making their own guacamole and salsa, to smoothie stations and the best vintage. It was late, so everyone was packing up their stations but we landed upon a tropical fruit vendor with pints upon pints of golden berries, watermelon, papaya and avocados. The kids were starving and scarfed down cups of fruit. My husband bought an entire watermelon and we had no place to put it so we put it in the stroller and the kids called it our watermelon baby. Then we walked to Sushi Samba, one of our favorite stops. We didn't realize it was the restaurant's last day of business (after 10 years!). I had many a birthday party there and it was so fun to go with the kids while they stuffed their faces with avocado sushi rolls and did chopstick dances to blasting techno music. Classic Miami."