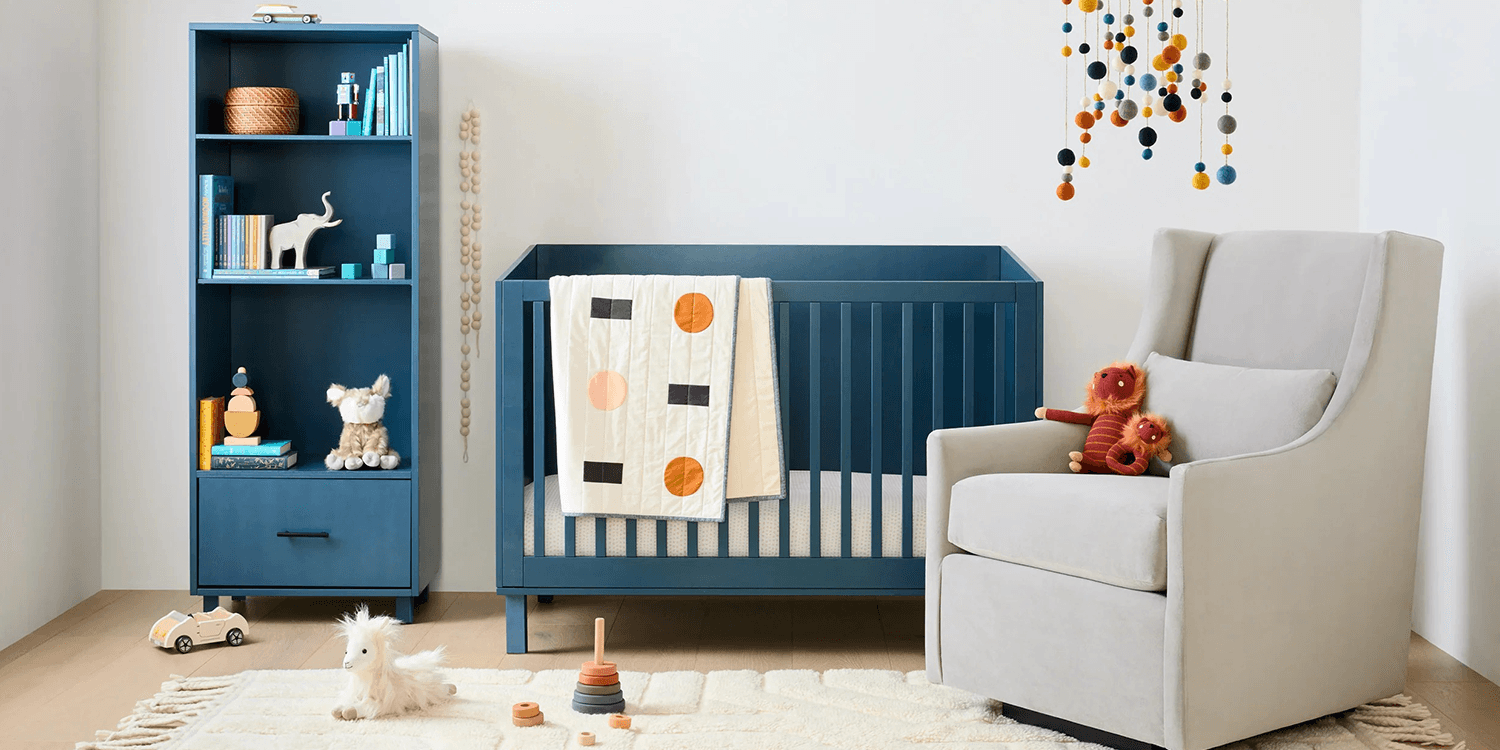 Little World of Interiors
The 9 Best Baby Cribs For Your Dream Nursery
s a new parent, you'll do anything for more sleep, which is why choosing a quality crib your baby loves—and you love to look at—is so important. It has to be safe, first and foremost, but also the right price and style for your family. What works for your BFF's babe may not be the best fit for your own. To save you precious time researching, we've narrowed down the best
baby cribs
in every category. From fab, fuss-free styles to convertible cribs with all the frills, here are our top picks for every budget and style.
Written By

Elizabeth Kedar
What to look for in a crib
Did you know newborns sleep an average of 17 hours a day? That's a lot of time spent in bed! Even if you plan to wait a few months to transition your baby to a crib, they'll still be using it a good 12+ hours a day. So, of course, you want them to be comfortable. You also want to establish good sleep habits from the get-go, as sleep is critical for a baby's growth and brain development—not to mention your own mental health and wellbeing as a parent. Still trying to navigate how to get your baby to take a nap? We've got your covered.
The good news is, all cribs manufactured after 2011 meet current safety standards, so as long as you're purchasing new, you're all set. Some things to keep in mind when shopping for a crib are the size of your nursery, whether you'll be room sharing (and for how long), and if you plan on having more kids—will you pass down your crib or would you prefer it grow with your child into toddlerhood? A crib is a great item to add to your registry checklist so it's a good to start thinking about what will work best for your family earlier rather than later.
Another thing to think about is your overall design style and aesthetic. Are you more of a mid-century modern family or is everything in your house traditional? For many parents, budget is a big deciding factor so it's good to have a rough number in mind and filter your options online based on that. Love to travel? Consider investing in a travel crib to make your life on the go easier.
Without further adieu, we break down the best cribs for baby—all available at Maisonette.
Best Budget Crib: Carter's by Davinci Colby 4-In-1 Low-Profile Convertible Crib
All the clean lines and sustainable design of a high-end crib without the luxury price tag. This multi-functional crib is the only bed your babe will ever need, converting into a toddler bed, daybed and full-size bed, so you truly get the best bang for your buck. Parents can rest assured knowing it's Greenguard Gold Certified, sustainably made with New Zealand pinewood and finished with non-toxic paint. Colby also comes in several different colorways so you can keep it neutral with gray or make the nursery pop with petal pink. On the shorter side? You'll love the low profile design, which makes getting baby in and out of the crib a breeze.
Best Splurge Crib: Ducduc Indi Crib
For parents who plan on having multiple children and passing down the crib, it's worth investing in an heirloom-quality style that will stand the test of time (and toddlers). The Indi Crib by Ducduc is the actual dream! With no attention to detail spared, each crib is handcrafted—with a water-based, non-toxic finish—by master builders in a tiny town in Connecticut. So you know it's well-made. The best part? This baby can be assembled in 15 minutes, which, if you've ever put together a crib, you know is super fast. Snag it in gray, green, white or midnight to suit your style.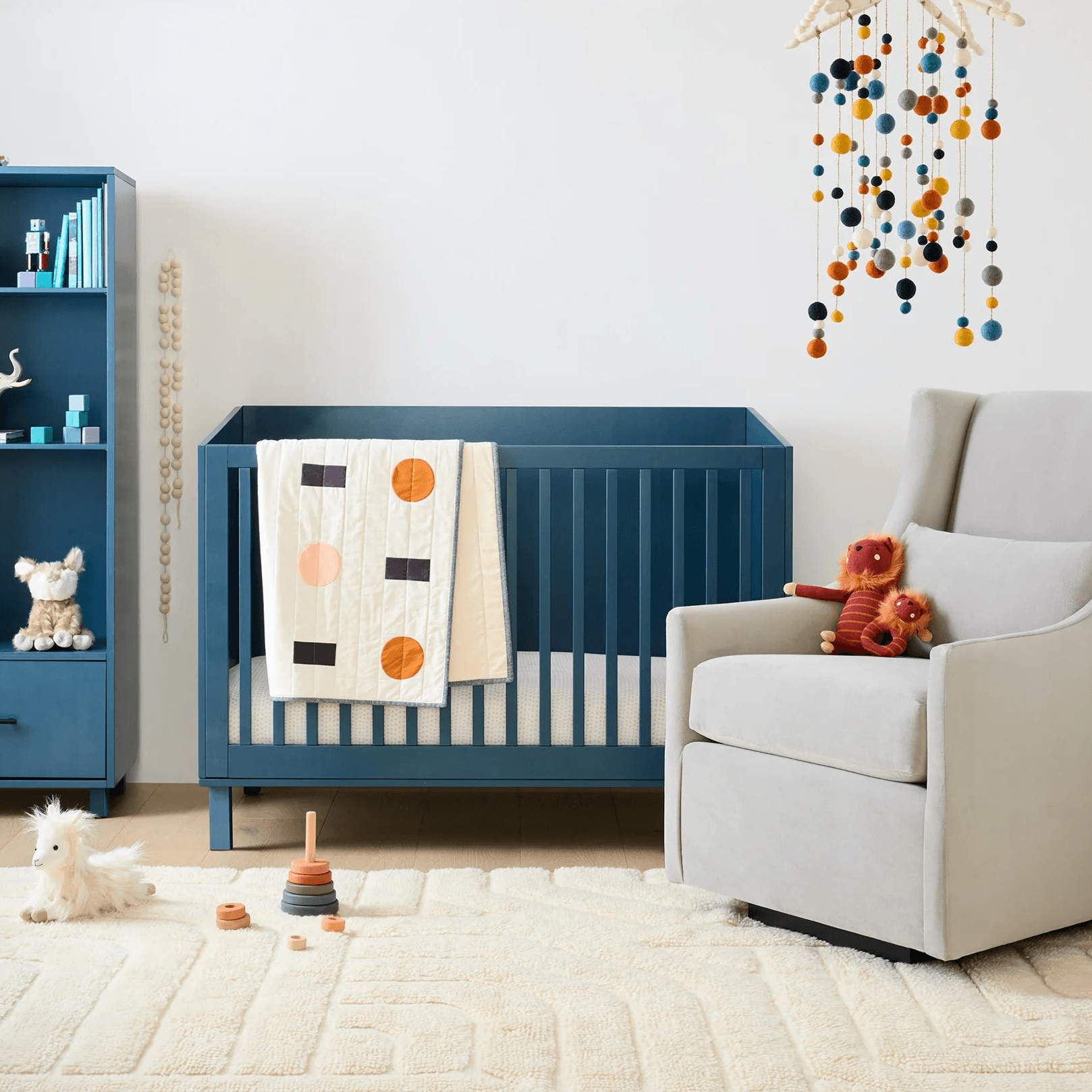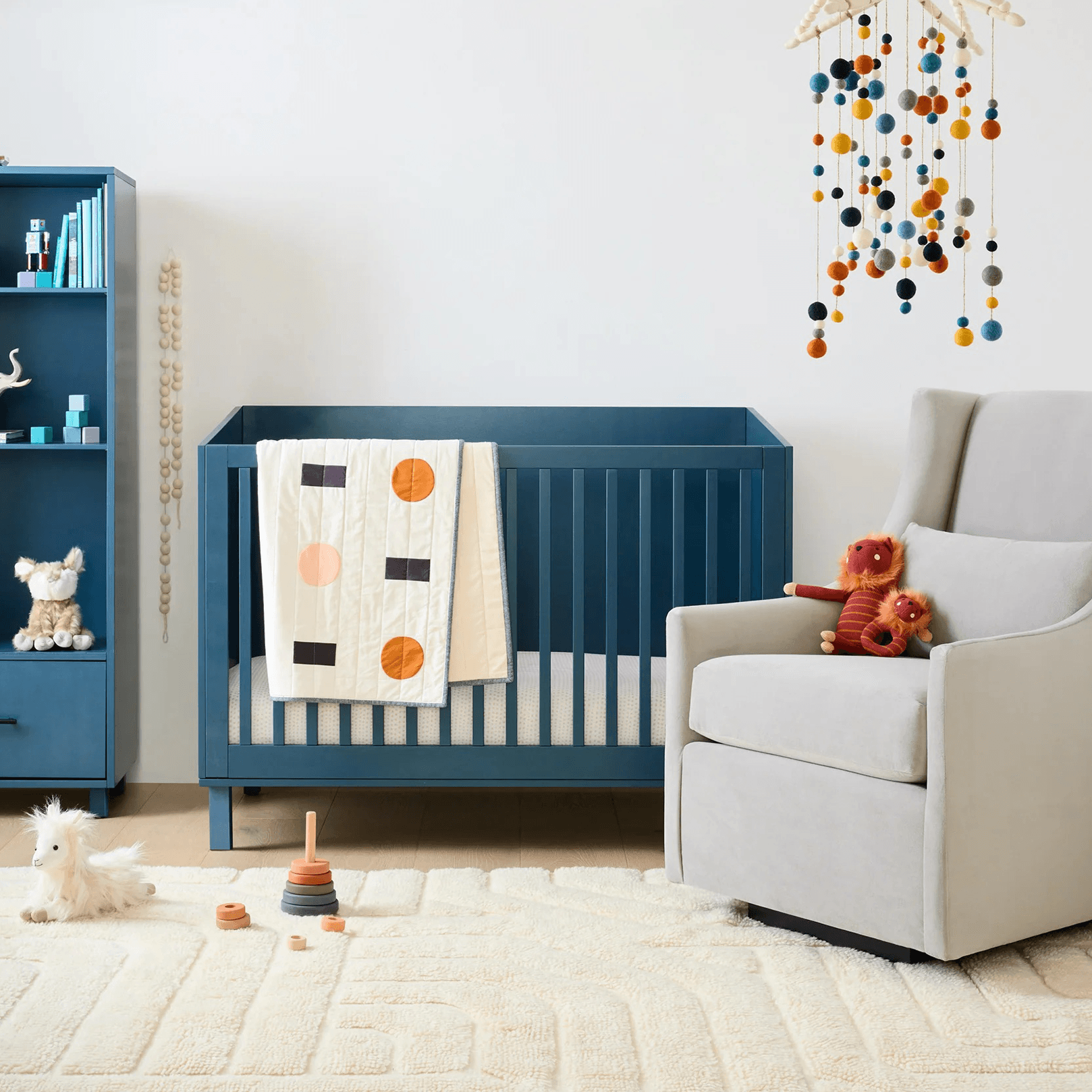 Best Modern Crib: Delta Children Sloane 4-In-1 Acrylic Convertible Crib
One of the top rated cribs on Maisonette! Play it cool with this pretty acrylic crib, perfect for your modern nursery. It's light, airy and honestly just really nice to look at. Plus, you get a clear view (pun intended!) of your baby. It's a great option if you're not into the all-acrylic-everything look, as the white wood brings a bit of warmth and coziness. Once your babe is too big, turn it into a toddler bed, sofa or daybed in a big-kid room. Sloane is Greenguard Gold Certified with non-toxic paint too!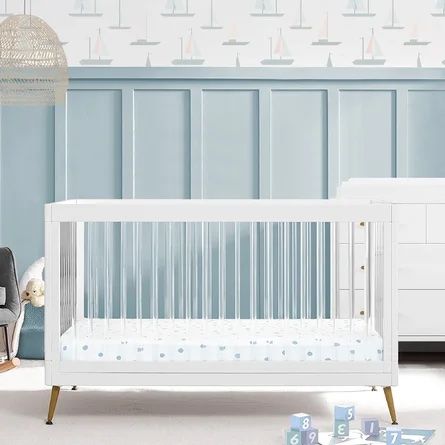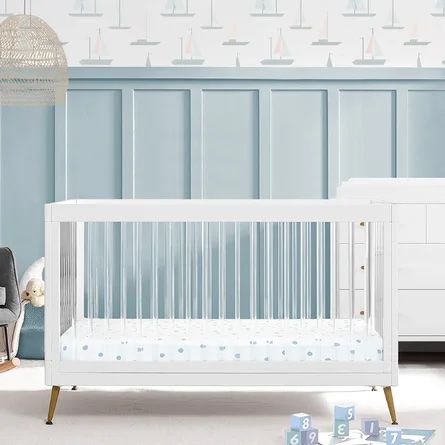 Best Classic Crib: Namesake Darlington 4-In-1 Convertible Crib
If Restoration Hardware is your vibe, you'll adore the Darlington. From the traditional, gently molded tapered legs to the beautiful upholstered back panel, this crib embodies classic French country sophistication. And it's fully adaptable to grow with your baby well into their teenage years—we know, doubtful, but still! Parents (and their backs) will appreciate the four adjustable mattress height positions and the fact that the linen fabric on the back panel can be removed for easy cleaning and/or customization. The Darlington is also Greenguard Gold Certified so you know babe is breathing only the cleanest air.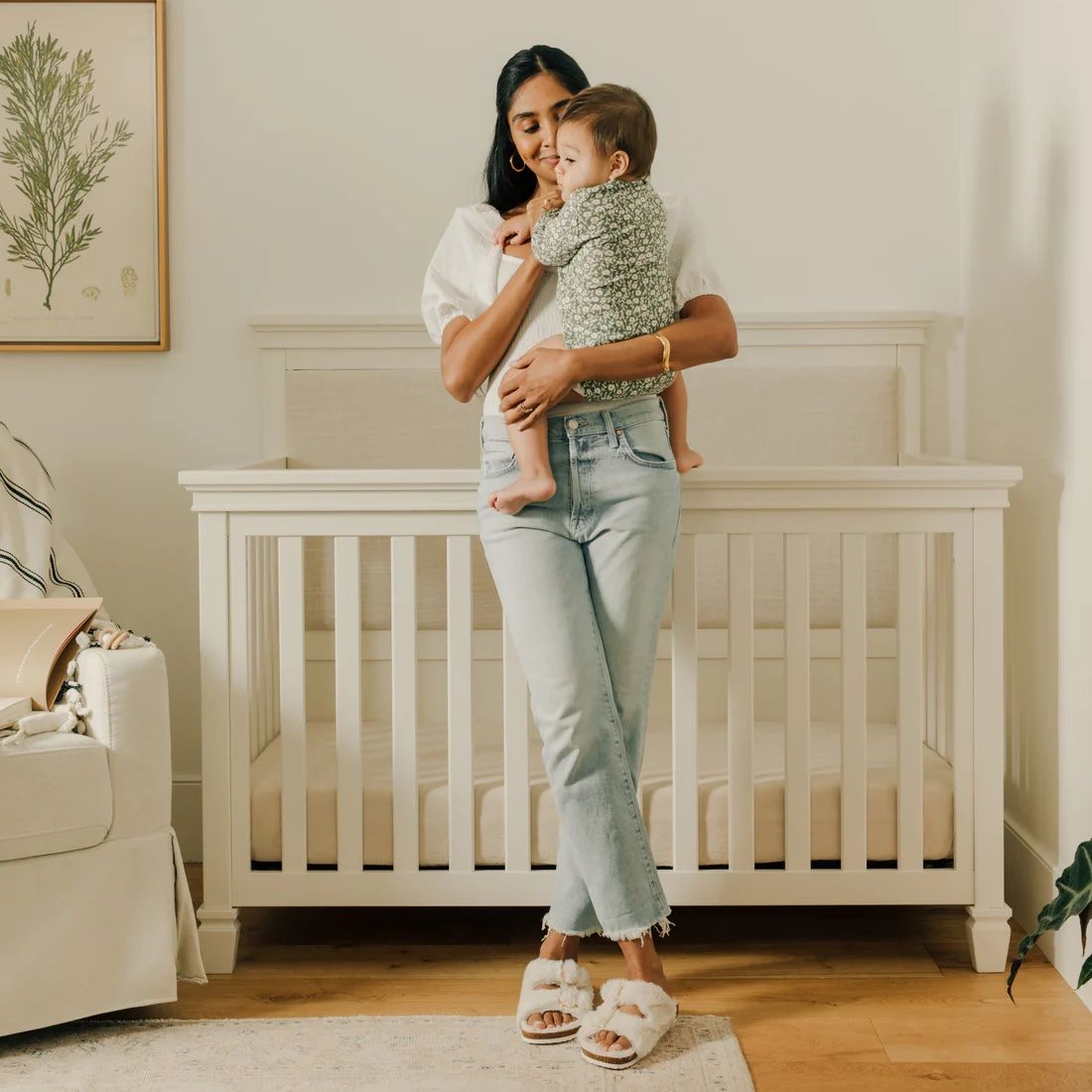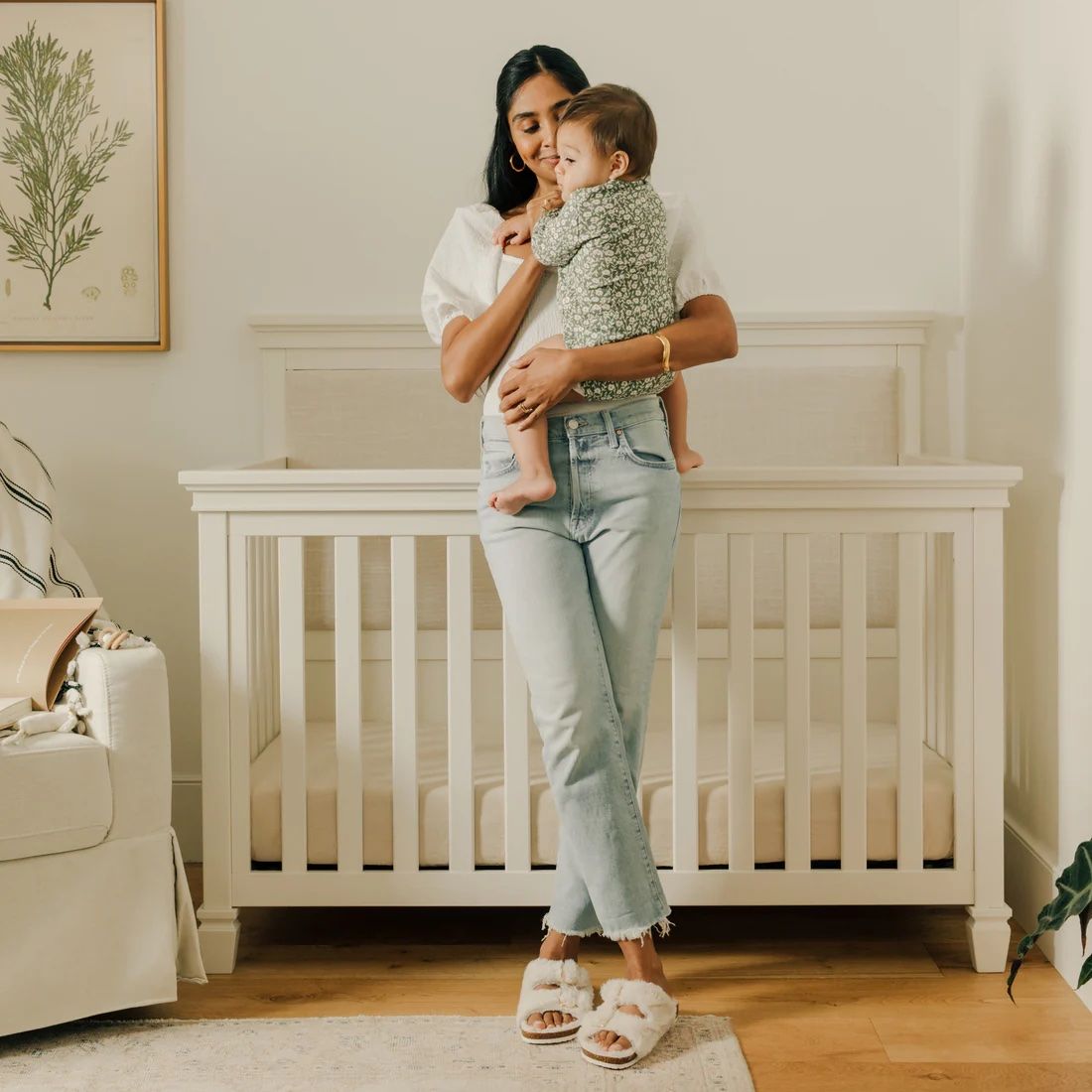 Best Convertible Crib: Babyletto Yuzu 8-In-1 Convertible Crib
One of the best baby cribs, hands down. While most modern cribs are convertible, the Babyletto Yuzu takes versatility to a whole different level. This crib starts as a bassinet and becomes a junior bed when your babe is big enough. It's also everything you need it to be—from a mini crib to a toddler bed—in those in-between stages. At $600, it's definitely not cheap, but considering the fact that it comes with ALL the conversion kits you'll ever need (almost unheard of in the world of convertible cribs!), it's totally worth the splurge.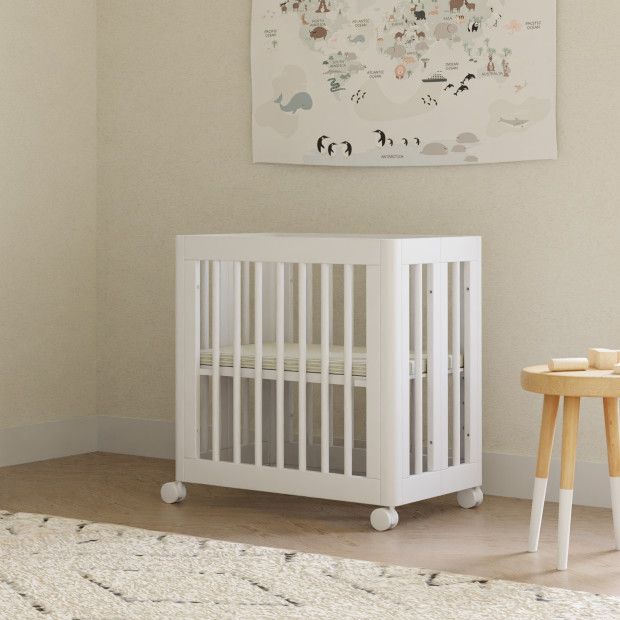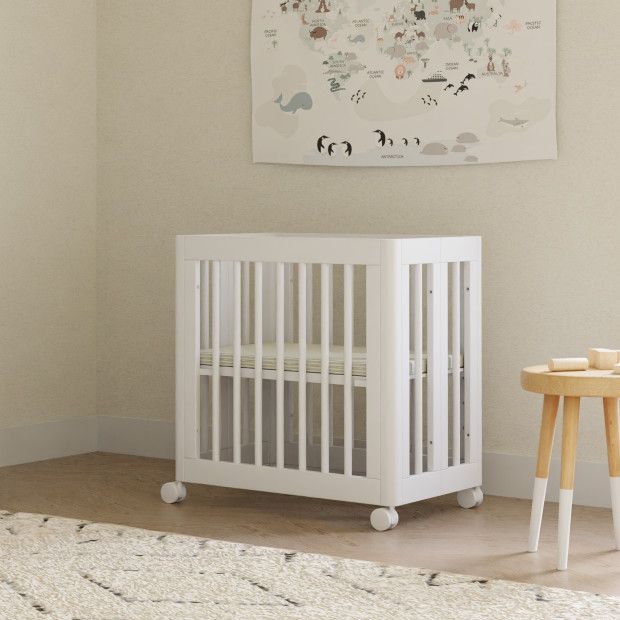 Best Mini Crib: Babyletto Gelato 4-In-1 Convertible Mini Crib
The perfect pick for parents who are short on space but not on style! The Gelato is a great option for city living, room sharing, or if you just want to save some money and skip the whole bassinet stage—because babies grow out of them so fast anyway. Sustainably made (with non-toxic paint and stain) and Greenguard Gold Certified, you'll both sleep better at night knowing they're snoozing in the absolute healthiest environment possible. The best part about this mini crib is that it grows as your little one does! Climbing out of the crib? Convert it into a toddler bed! Designing a brand new, big kid room? Transition it into a twin bed or daybed. Really, the options are endless.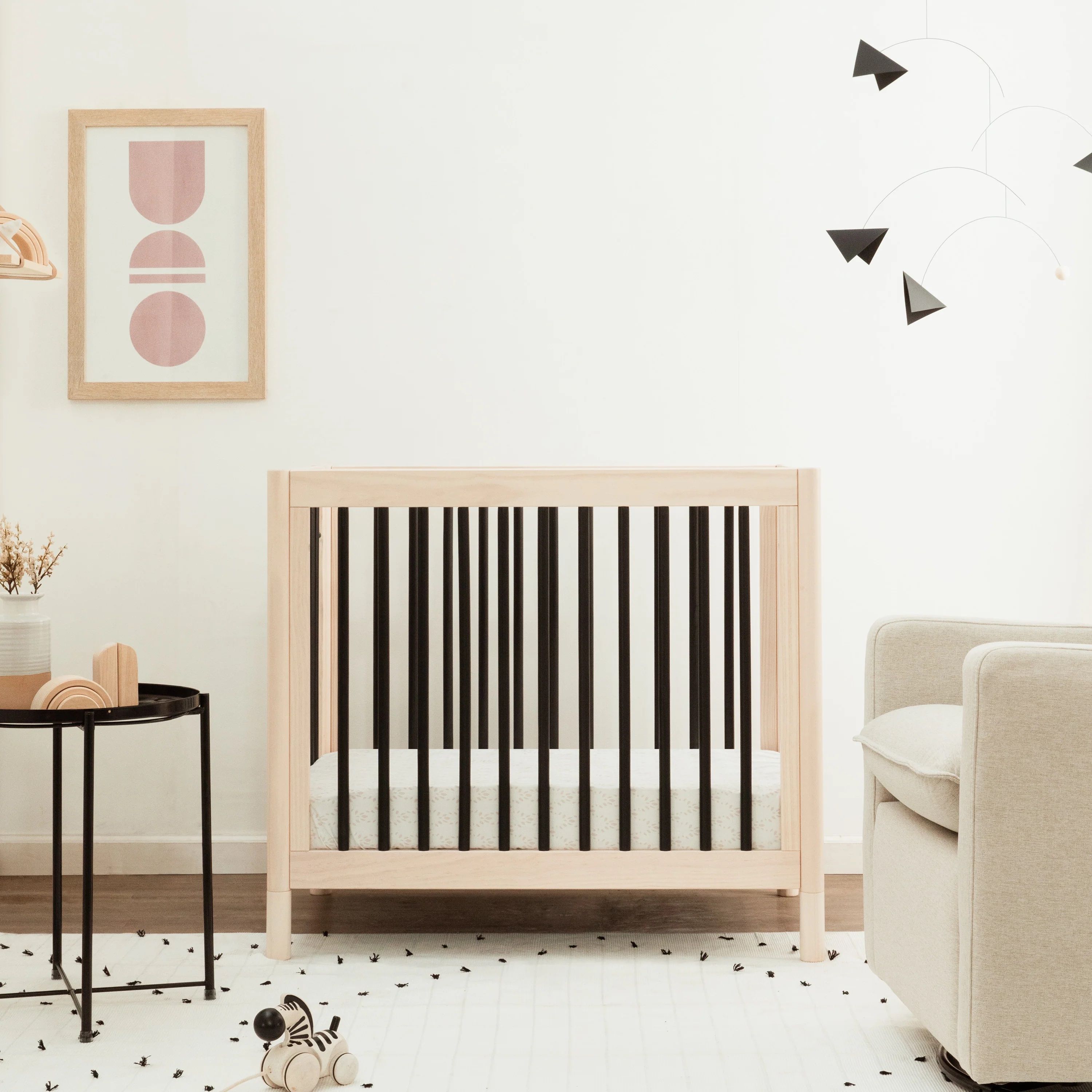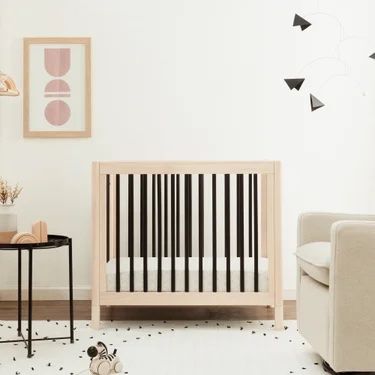 Best Futuristic Crib: Ubabub Pod 2-In-1 Convertible Crib
Ubabub makes the best baby cribs for contemporary couples! Like nothing you've ever seen before, the futuristic Pod Crib is oval-shaped to cocoon your baby and comes with a custom-fitted mattress (and toddler bed conversion kit) so it's one less thing you have to purchase. Clear acrylic sides—featuring star-shaped cutouts—make it easy to peek in on your little one. The Pod will cost you a pretty penny, but the quality is unparalleled. Plus, it's a total conversation piece.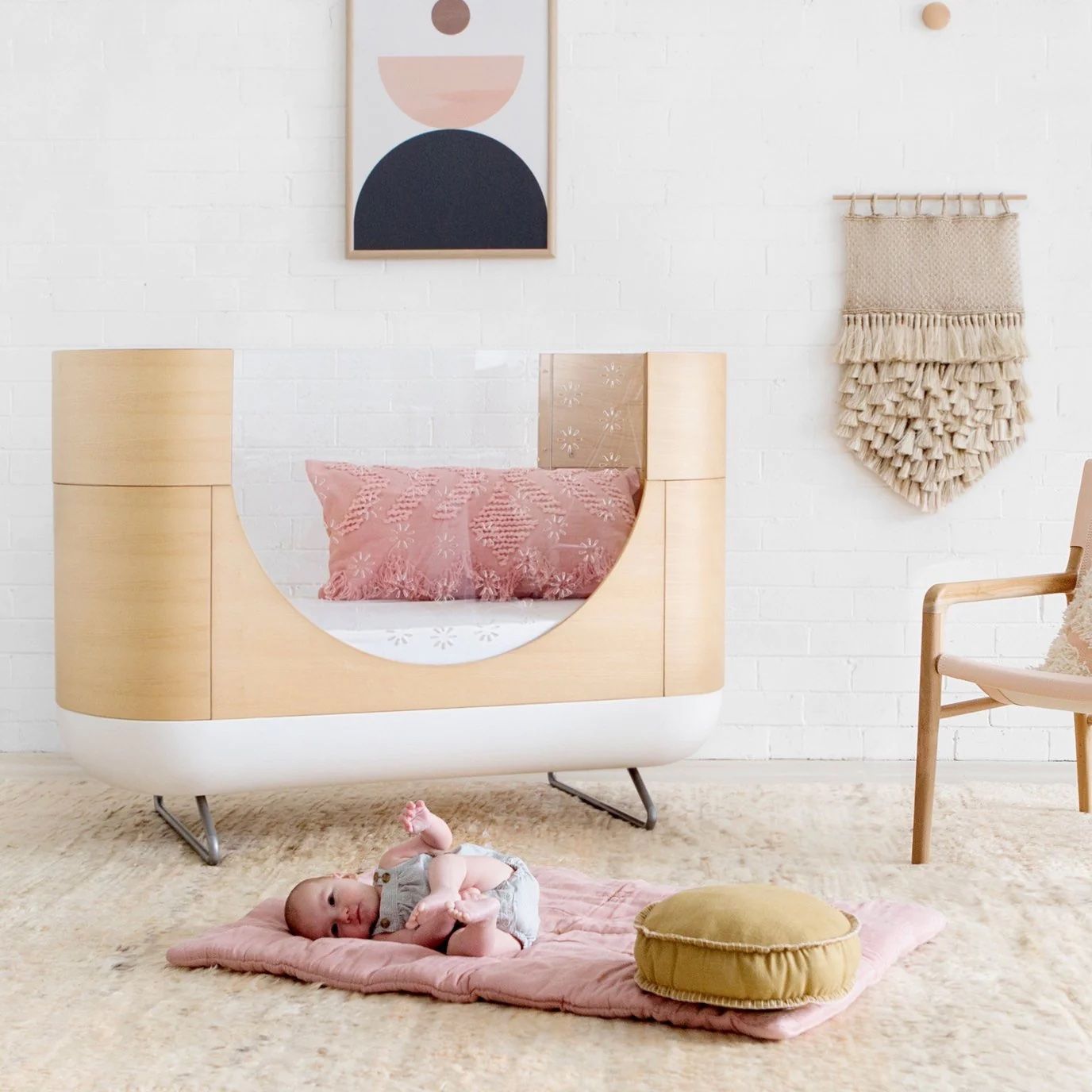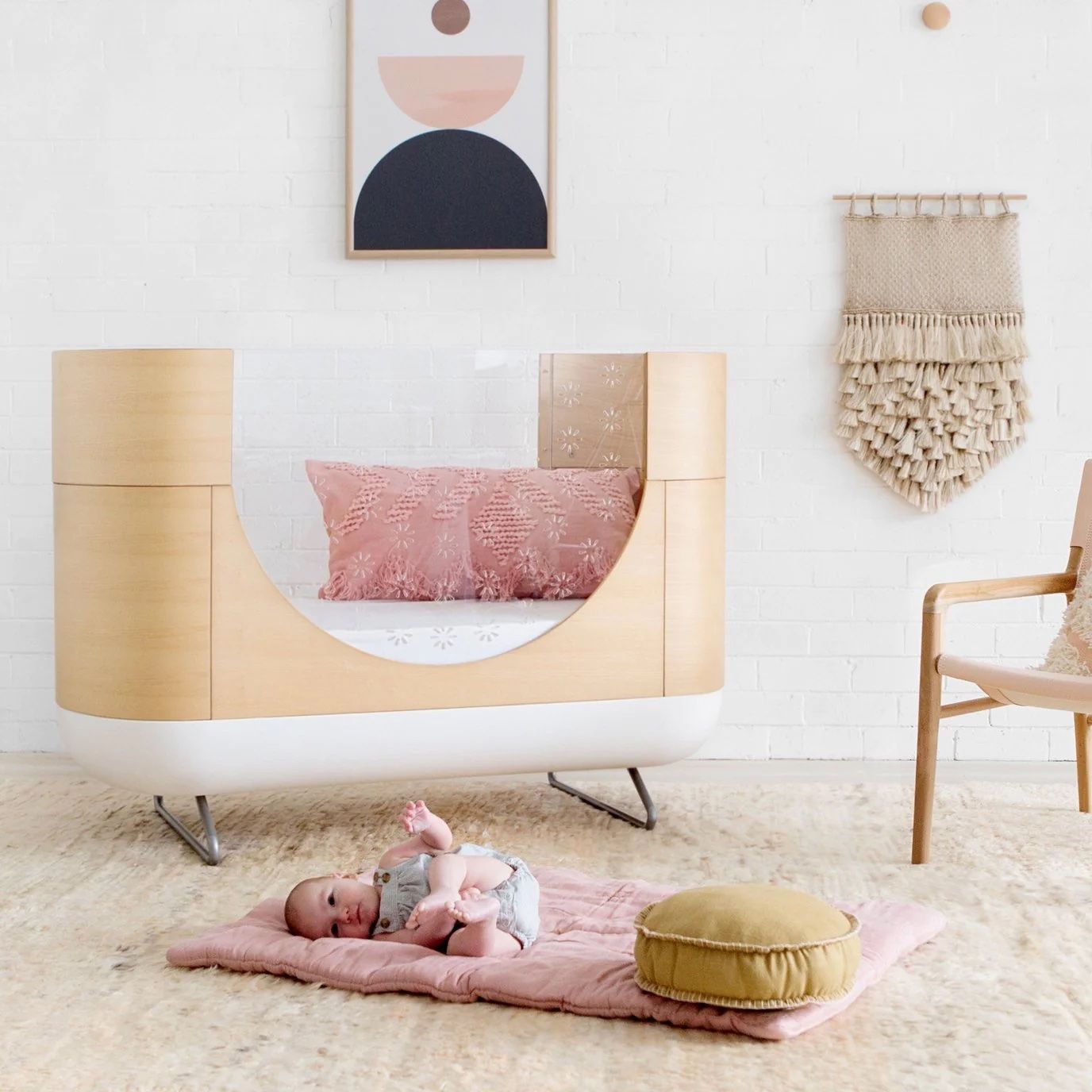 Best Crib for Newborn Babies: Namesake Abigail 3-In-1 Convertible Mini Crib
Skip the bassinet, and go straight for the best-selling Abigail! Not only is this charming vintage crib gorgeous, it's the perfect size for newborns—and the solution to all your small space woes. Removable casters make Abigail easy to move around the house so you can always keep a close eye on baby, as new parents tend to do. Abigail also converts to a toddler bed and daybed as your babe grows. And she's Greenguard Gold Certified.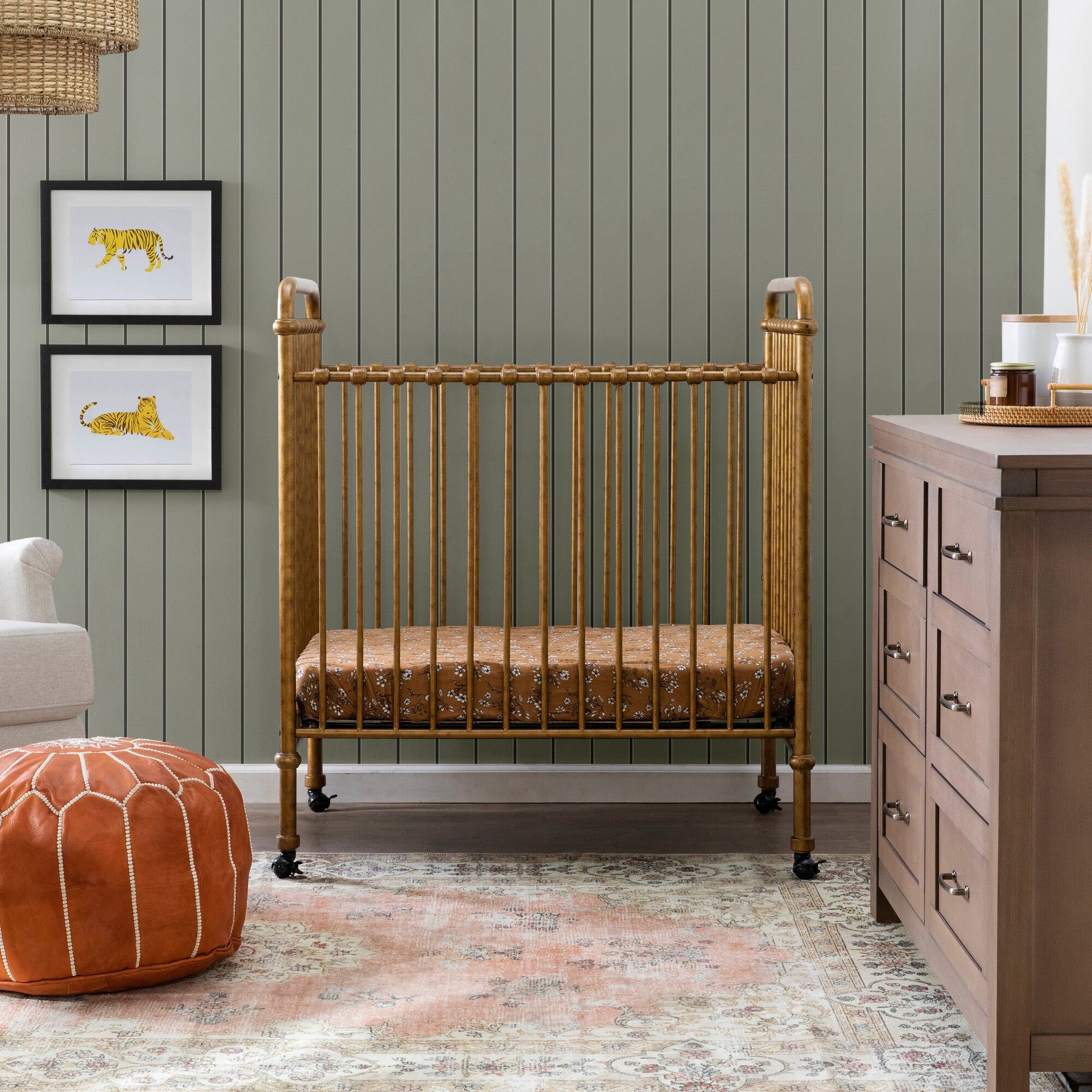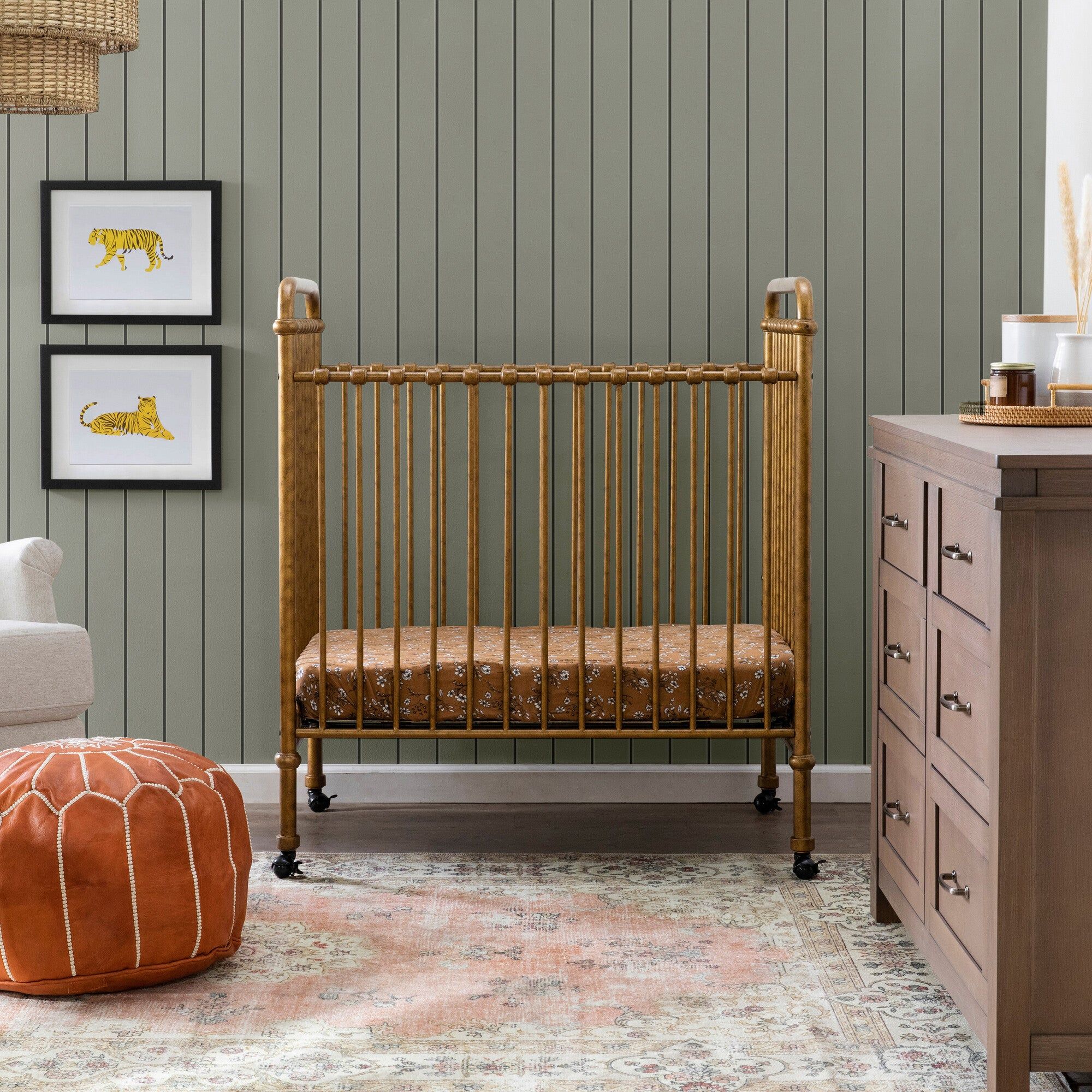 Best Traditional Crib: DAVINCI Jenny Lind 3-In-1 Convertible Crib, White
Jenny Lind cribs are a classic in children's rooms. This 3-in-1model brings a vintage-inspired charm to any nursery with heirloom style and solid wood spindle posts – Jenny Lind style implies furniture with turned posts or spindles. It converts from a crib to a toddler bed and a daybed for cuddling up in a playroom and reading. We love that the rolling wheels let you move it from room to room.