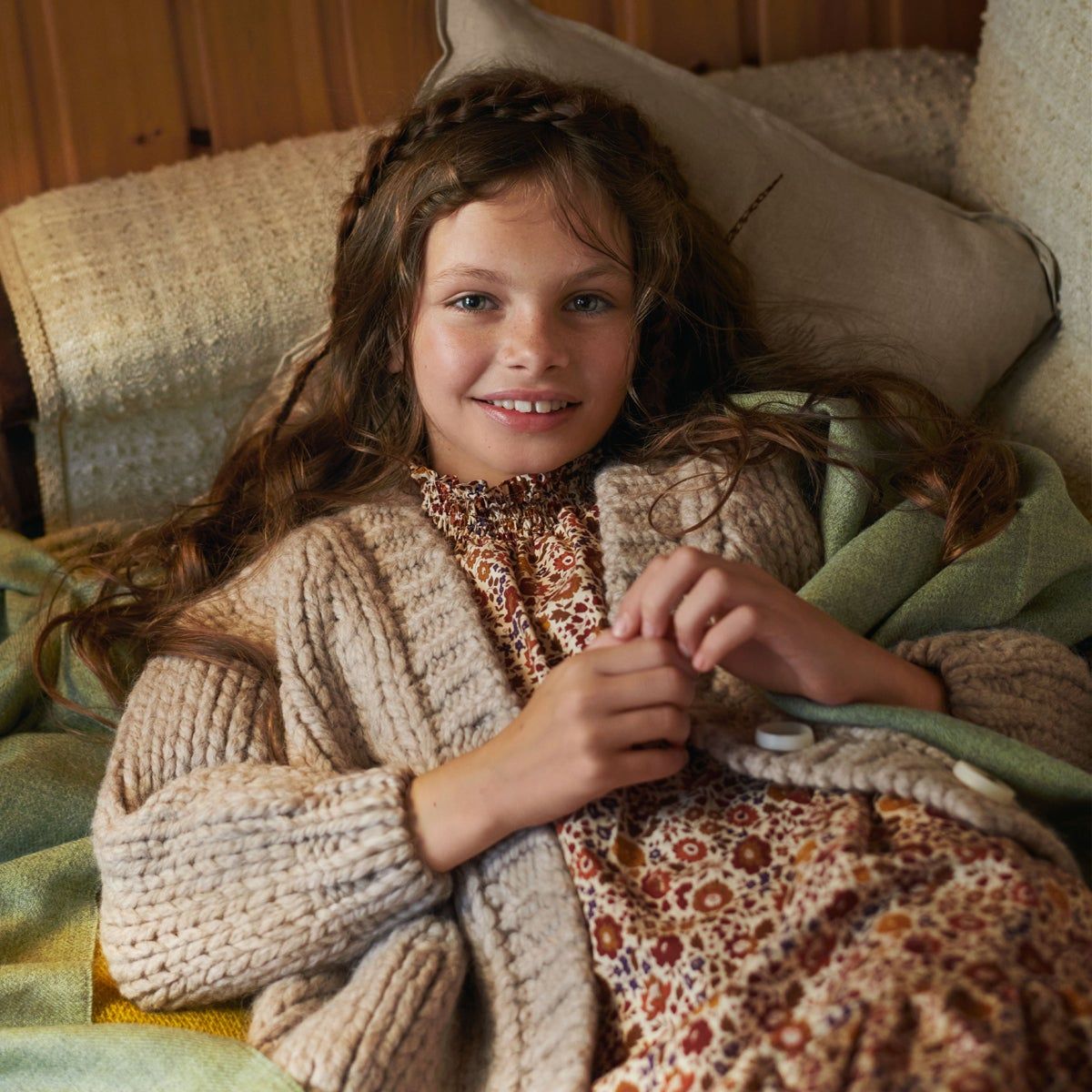 Parental Arts
20 Snow Day Activities For Kids
While the allure of a day without school can turn kids into mini meteorologists, it can also mean dreaming up elaborate ways to entertain them. So whether you embrace the cold with outdoor play or keep it cozy indoors, think beyond building a snowman with these snow day activities.
Outdoor Snow Day Activities
• Go on a snowy winter scavenger hunt. Write or draw five things to look for on a nature walk around the neighborhood. Think about all five senses – do you hear a bird singing, see a pinecone, or smell a fire in the distance?
• Build a snow fort. If you have a significant snowfall, a foot or more, consider making a fort worthy of a neighborhood snowball fight. Use snow and milk cartons or sand toys to create bricks and walls. Bundle up in appropriate cold weather gear to keep kids toasty and resist the urge to head back inside without them.
• Make snow cream. If you have fresh, white, never-been-touched snow and are into living on the edge, you can make snow cream with a few pantry staples. Mix 1C Milk, ⅓ C sugar, 1 tsp vanilla extract, and a pinch of salt until combined. Scoop fresh snow into the milk and serve with a spoon–and sprinkles if you'd like.
Or mix chopped strawberries, sugar, and water in a small saucepan to create a simple syrup and drizzle over fresh snow for a cold-weather take on snow cones.
• Create DIY ice luminaries because what would Elsa do on a snow day? All you need are tin cans or plastic buckets in two sizes. Pour water into the larger one, then float the smaller ones in the water, weighing it down a bit with rocks. Use warm (not hot!) water when the ice is frozen to remove the smaller interior container. Add a tea light or battery-operated flameless candle. Kids can add berries or evergreen branches to decorate the luminaries. We love for tips.
• Make ice ornaments to decorate your favorite backyard tree. Pour water into a muffin tin and encourage children to decorate with flowers, berries, leaves, or birdseed. Add a piece of twine or string to each muffin cup and set it outside to freeze. Once frozen, tie the ice ornaments to a tree outdoors. shares tips on using them for games and energy-busting activities for cooped-up kids.
• Paint snow. Mix food coloring and cold water in spray bottles. Keep it simple with red or blue (we'd skip yellow), or add two colors and have kids shake to mix. Kids can spray snowbanks with paint for a graffiti-inspired backyard.
• Start a nature diary in a notebook or drawing pad. Encourage kids to write down what they see, hear, smell along with how they feel. Bring home pinecones, leaves, or berries they find to sketch or press in their journal. Use leaves or bark to make rubbings with the side of a crayon or pencil. If they're curious about what they see, look it up in a field guide or an app like Seek.
• Go stargazing. Clear, cold nights with little to no moonlight are the best time to go stargazing, and early sunsets mean kids may be able to see stars before bedtime. Bring winter gear, hot chocolate, download an app like Night Sky and keep it simple. Without a telescope or binoculars, look for shapes the stars make in the sky and focus on one particularly easy-to-spot constellation like the Big Dipper and the Little Dipper.
• Make snow volcanos. It's a science experiment with a wow– and learn more about them from the scientists at . Make a big pile of snow and add a plastic bowl on top. Fill it with vinegar, a few drops of dish soap, and food coloring. Add tablespoons of baking soda until the snow lava flows!
Indoor Snow Day Activities
Indoor Snow Day Activities
• Craft a collage . Cutting, ripping, and tearing can be a productive way to get the wiggles out on a cold day. Gather newspapers, magazines, and printed photos and tape or a glue stick to create something new. Explore Kurt Schwitters, Henri Matisse, Megan Coyl, or Raquel van Haver to get inspired.
• Go to a museum…virtually. Explore ; you'll find a time machine and a map to explore the vast collections. Aor tune into the live cams. Stream hippos, koalas, and penguins from one of the world's best zoos.
• Clean out your closet, bookcase, and toy chest to donate to your neighbors. Kids can make room for playing, reading, and running. Kids can help sort through clothes to check for stains, missing buttons. Pair pieces that go together like bloomers and a dress or two mittens with a safety pin. If you wouldn't hand it down to a friend, put it in a pile for textile recycling.
• Melt your crayons. They've seen it all; battered, broken, chewed up, spit out. Bring new life to those little fallen wax soldiers with this crayon melting tutorial by . Plus, they're easy for little hands to hold!
• Channel summer camp with friendship bracelets. Try your hand at this sustainable twist to a classic craft from using scraps of fabric and ribbon or string to make bracelets you and your kids will love wearing.
• Host a tea party. Gather the crew (all the Jellycats), pull out the dress-up clothes and , and serve it with mini sandwiches or pretzels.
• Collaborate on a drawing. Have everyone at home take turns adding something to an oversize piece of paper. We love having a roll of butcher paper or white drawing paper on hand you can unfurl on the floor or kitchen table.
• Cut out paper snowflakes. Create a winter wonderland indoors to match the outdoors while practicing cutting skills. To create a six-pointed star, fold a square piece of paper in half diagonally to make a triangle. Fold it again to make a smaller triangle, Then fold in thirds by bringing each point toward the center, meeting in the center point. Now kids can cut away from either side to create a pattern. Unfold to reveal your snowflakes.
• Make playdough. Allison Klein shares her super simple recipe for . Add food coloring or essential oils for a calming sensory experience.
• Build a marble run. Use cardboard tubes, paper towel rolls, and painter's tape to turn your hallway or playroom into a giant marble run. has tips on experiments and materials to incorporate.
• Send a secret message with invisible ink. Did you know that George Washington used grape juice to send secret messages during the Revolutionary War? The musuem at Mount Vernon shares the recipe–it's the perfect way for siblings to communicate (quietly) during the day.