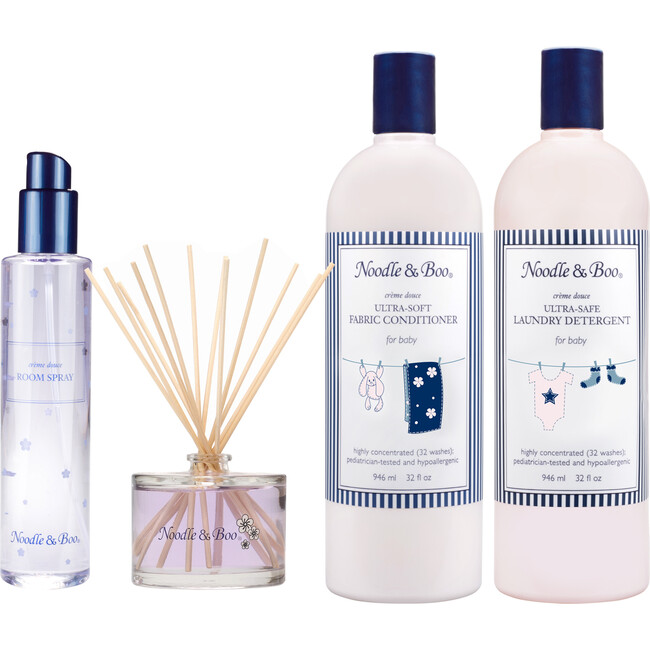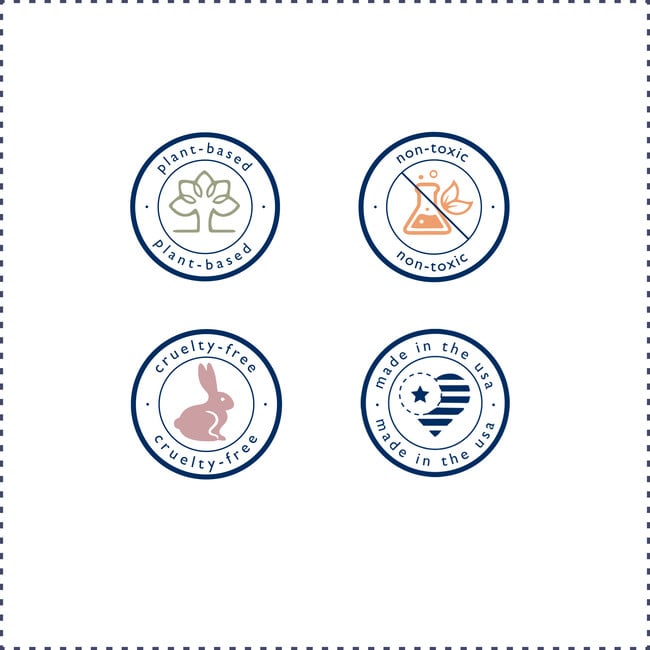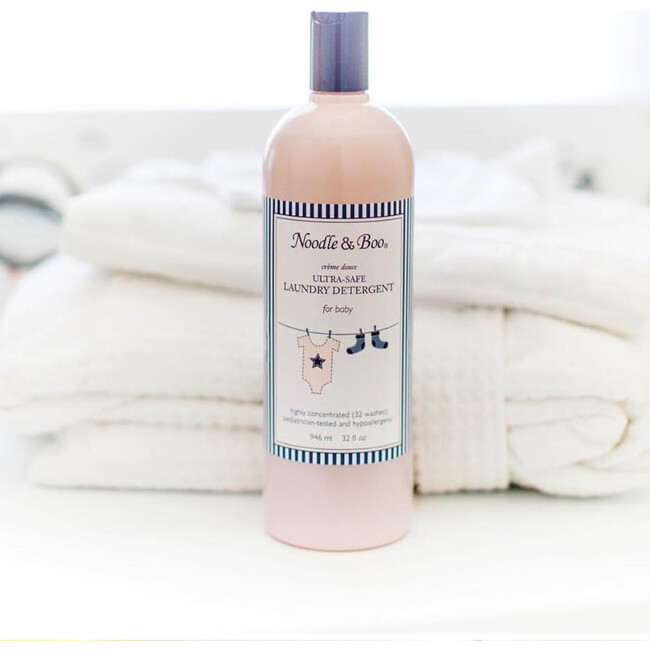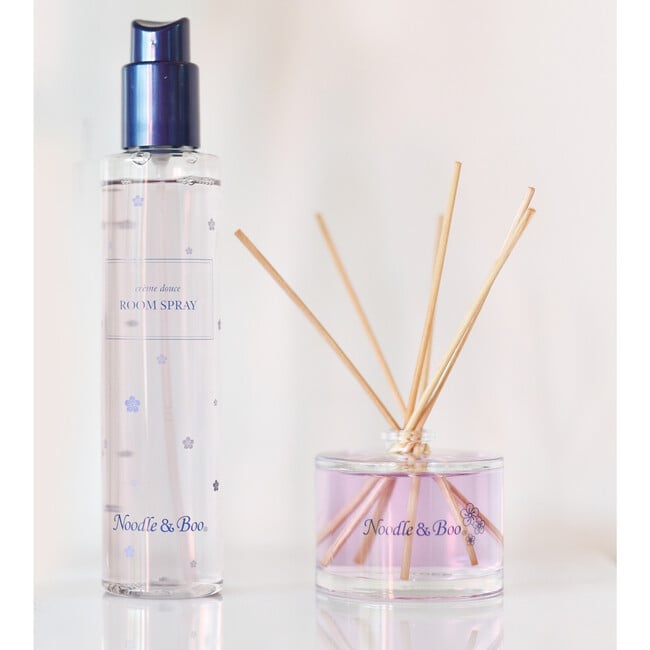 Description

Noodle & Boo is known for its luxurious products. Their home and laundry care line does not disappoint! Both the Room Spray and Reed Diffuser have their signature fragrance, Crème Douce, which is a perfect blend of peach, water blossoms and ripe mixed berries with soft notes of sweet vanilla beans. Both products offer a clean and fresh ambiance making the nursery simply delightful. Ultra-Safe Laundry Detergent and Ultra-Soft Fabric Conditioner are a treat for baby's dainties! This plant-based detergent has strong stain-fighting enzymes that naturally remove stains and odors, while the conditioner is developed to decrease drying time, reduce wrinkles and eliminate static-cling infusing cuddly goodness into every load. Eco-friendly and biodegradable; nothing but goodness!

About Noodle & Boo: Noodle & Boo was founded by a mama whose babies had extremely sensitive skin and eczema. Working with chemists who specialize in natural and holistic skin care, each exclusive formula is developed to nourish, replenish and protect especially delicate, eczema-prone and sensitive skin. Founded with a strong commitment to help children in need, Noodle & Boo donates a significant percentage of its profit, every month, to St. Jude Children's Hospital, Keep a Child Alive, Compassion and Save the Children.
Details

Maisonette Product ID: Item number NOOD00160323
Full list of ingredients

Ultra-Soft Fabric Conditioner Ingredients:water, naturally-derived softening oils, mineral-based cleaning enhancers, fragrance
Ultra-Safe Laundry Detergent Ingredients: water, plant-based cleaners (decyl glucoside, glycerin, sodium oleate, lauryl glucoside), mineral-based water softener (sodium carbonate), plant-based water softener (sodium gluconate), plant-derived soil remover (carboxymethyl cellulose), enzyme soil removers (protease, alpha-amylase), fragrance
How to use

Room Spray Directions: Mist the air lightly to fragrance your nursery or home.
Reed Diffuser Directions: Remove the bottle seal and cap and place reeds in the bottle. The reeds will naturally draw and diffuse the fragrance. To refresh, remove the reeds and place opposite ends in the fragrance.
Ultra-Soft Fabric Conditioner Directions: Add 2 capfuls (1 ounce) to softener dispenser. Recommended for all laundry and effective in all water temperatures. Read washing instructions for flame resistant pajamas prior to using any type of fabric softener.
Ultra-Safe Laundry Detergent Directions: Developed for both high efficiency (h.e.) and conventional washing machines. To pretreat stains, pour directly onto fabric and rub gently. If you are concerned about fabric reaction, test for colorfastness on an inside seam prior to use.
Awards