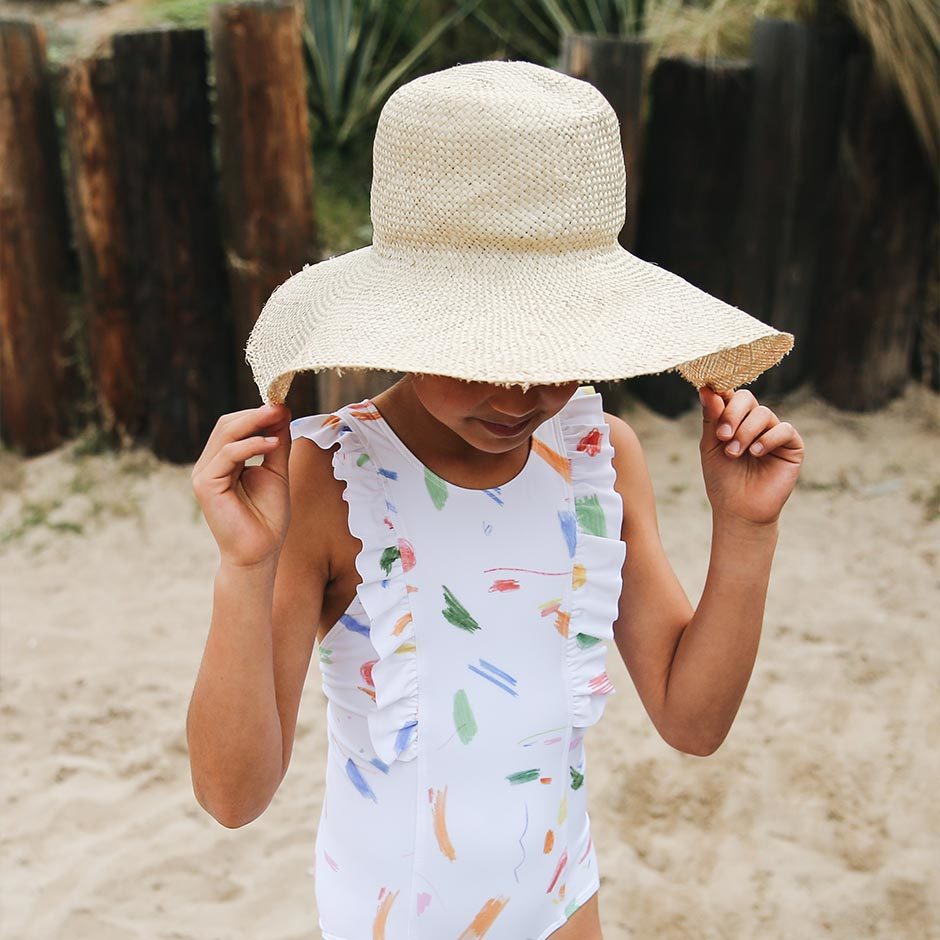 Mom Solves
Talking Sun Safety with Dr. David Colbert
Dr. David Colbert is a board certified dermatologist to the stars—Sienna Miller, Naomi Watts and Karen Elson are all clients—doctor of internal medicine and founder of New York Dermatology Group. With summer officially upon us, we caught up with Dr. Colbert on everything you need to know about protecting your mini's skin from the sun.
Interview By
Liz McDaniel
What are the most important ingredients to look for when choosing a sunscreen for your child?

For both adults and children I prefer a physical sunblock. Two non-chemical ingredients to look for—and the only two that are generally recognized by the FDA as safe and effective for use in sunscreens—are zinc oxide and titanium dioxide. Chemical sunscreens can sometimes sting eyes and cause allergic reactions. More importantly, some ingredients in chemical sunscreens have the potential to enter the bloodstream.

 What ingredients should be avoided?

Avoid chemical sunblocks and stick with physical sunblocks. In the same statement this past February, the FDA announced two ingredients – PABA and trolamine salicylate – are not generally recognized as safe and effective for use in sunscreens due to safety issues.

Do you have a preference for a spray vs a lotion? Any particular brands you would recommend for children?

Sprays can be good for the scalp but I always recommend a lotion, specifically NYDG Chem-Free Active Defense SPF 30 which was formulated for sensitive skin. For children, I also recommend Aveeno Baby Continuous Protection Sensitive Lotion SPF 50. The main ingredient is zinc oxide but it also contains colloidal oatmeal which is soothing and great for sensitive skin. Oat can also help restore the skin's moisture barrier to help prevent and protect dry skin.

Any application tips? How often should you reapply?

Don't forget the ears, feet, hands and lips! Reapply every three hours or after any vigorous swimming or water activity. Always remember to reapply on dry skin.

What about caring for baby's skin vs older children?

Babies should never be in direct sunlight without protective clothing likes hats, rash guards, lightweight blankets draped for shade, and, of course, for babies over six months of age, sunblock. For babies, it is best to test spot any product on a small area of skin before applying on the entire body.

What is the best thing to do if your child gets a sunburn?

I recommend a cool bath followed by refrigerator chilled aloe. If sunburn is severe, apply over the counter hydrocortisone to burned areas and if needed pediatric doses of Motrin, Aspirin or Aleve to help bring down the inflammation. If it's a blistering sunburn please seek medical attention. Always remember if your child is on any oral medicine, such as an antibiotic, they are more susceptible to sunburns and should stay out of the sun.

Is it true that a few serious sunburns can increase your child's risk of skin cancer?

Yes, it's true. Sunburns damage the skin's DNA. The more sunburns during childhood, the higher the risk of skin cancer later in life.

Finally, what is the single most important thing to remember when it comes to protecting children from the sun?

Physical sunblock, protective clothing & protective eyewear. Kids need to be both supervised and educated about the dangers of excessive sun exposure, especially if your child is involved in outdoor extracurricular activities. Always make sure your children are hydrated before they go out in the sun. I recommend a full bottle of water if possible!

In Australia, all grade schools teachers start teaching children, "SLIP-SLOP-SLAP: Slip on protective clothing, slop on sunscreen and slap on a hat."