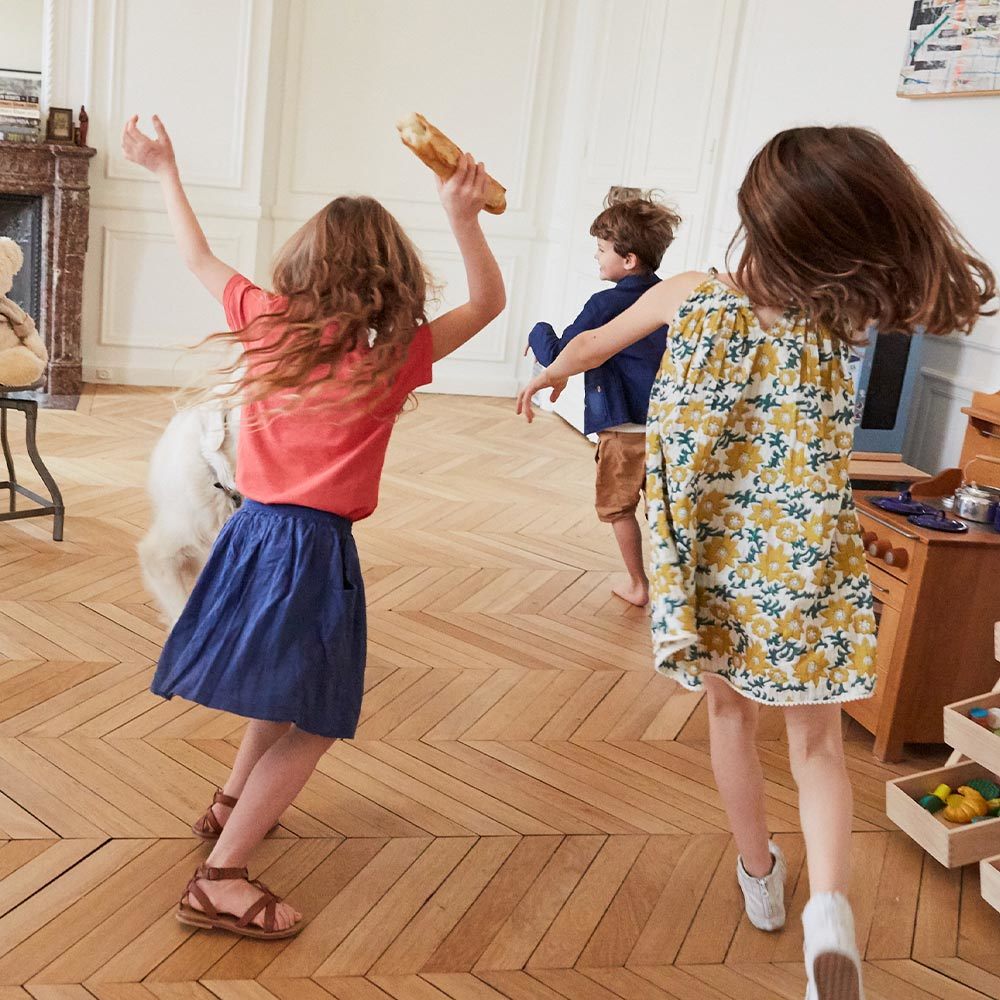 Parental Arts
5 Simple Ways to Keep Your Kids Moving
The stir craziness is real, we know. In the third part of our ultimate guide to engaging kids indoors, child development expert and founder of Rose & Rex, Allison Klein shares five easy ways to get them off the sofa.
If you're stuck in your house (or NYC apartment in my case!) look for ways to get moving at home.

1) Use couch cushions, sheets, pillows and blankets to create a cozy fort. Use this space to gather as a family for storytime, an evening meditation or imaginative play.

2) Put on music and have a dance party or play a game of freeze dance. Jam with Jamie, one of our favorite musical entertainers, will be spreading the magic of music through virtual jam sessions hosted by their amazing performers across the country. Sessions will be both live streamed and pre-recorded, debuting one class each weekday.

3) Create an obstacle course around your house using household materials (think boxes, couch cushions and tape). Use painters tape to create a zig zag or circular pattern for kids to follow or use the tape to create shapes that they have to jump in and out of.

4) Create a scavenger hunt for your kids that leads them from room to room. Make the experience focused on literacy by picking a word to hide. Hide a letter from your word in each room. Have your child collect all of the letters to figure out which word you have hidden.

5) Make a doorway puppet theater. Use found materials like paper plates, sandwich bags or popsicle sticks to create your puppets. Once you have a cast prepared work as a family to write a short skit. Younger children can dictate their ideas to you and older kiddos can draft their own story.