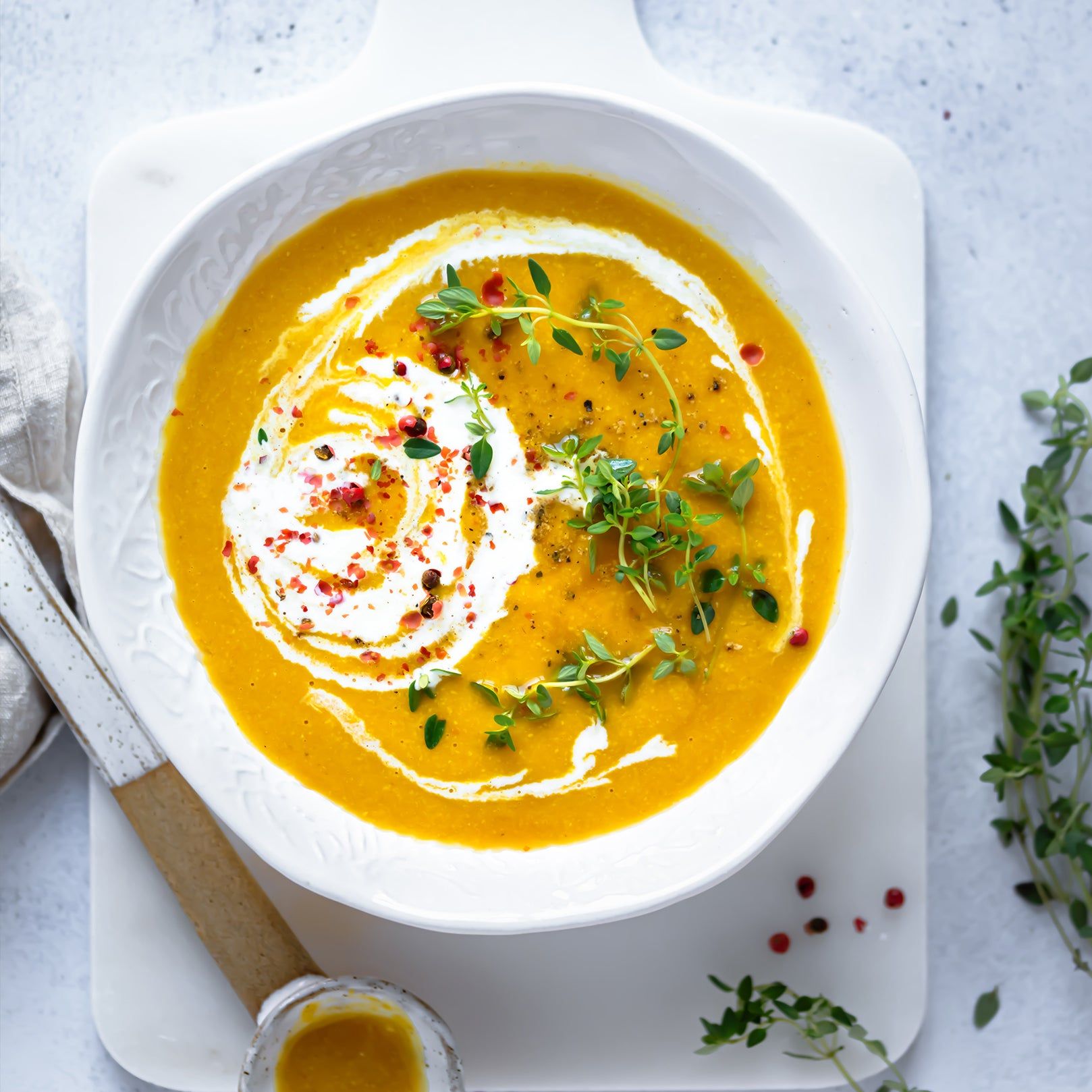 Postpartum
Postpartum Healing Foods for Nourishing New Moms
It takes a lot to make and birth a baby. Stock up on postpartum healing foods to replenish your body during recovery. Find what superfoods to stock your postpartum pantry with and recipe ideas that support lactation and hydration.
Photography

Monika Grabkowska
Written By

Jackie Crown | DACM, L.Ac, Postnatal Health Coach
A new age of postpartum care is upon us. Despite a system that still very much celebrates the bounce back after baby and a swift return to pre-pregnancy weight, we are seeing a collective awakening amongst care providers and moms alike, where finally, maternal wellness is becoming a cultural priority.
There are myriad inputs that have a profound impact on how we feel and function everyday (breathing and movement being two of them), and core among them is high-quality nourishment. Eating whole foods that are both satisfying and replenishing at the cellular level is imperative to our physiological and psychological health. This is particularly true in the postpartum period, a time where the mother's body is simultaneously juggling the recovery from pregnancy and childbirth, lactogenesis (the initiation of breastfeeding) and the many relentless demands of early motherhood, all while selflessly giving to her newborn. Now more than ever in her lifetime, food is her fuel for survival.
ALL STAR RECOVERY FOODS
When we discuss postpartum recovery, many will assume we are specifically referring to the recovery from childbirth alone, but we cannot neglect the significant physiological depletion (micro and macronutrient insufficiencies) that occurs in pregnancy, leaving mothers running a deficit even before entering the labor & delivery room. Postpartum depletion results from the maternal body sending the necessary nutrients to the baby in utero even if at the mother's expense. With this reality in mind, high-quality nourishment in the days, weeks and months after pregnancy and childbirth becomes mission critical to bringing the body back to baseline..
Leveraging the wisdom of functional nutrition and Traditional Chinese Medicine, I recommend my postpartum clients consume foods that are easy on the system in the weeks after childbirth. Foods that are warm and cooked such as stews, soups, broths and cooked veggies with lean proteins are great postpartum recovery foods because they provide ample nutrition without making the body work overtime to digest them. Limiting raw, cruciferous and particularly heavy foods in the early recovery phase will help to eliminate digestive discomfort and help the system focus its efforts on recovering from pregnancy and childbirth.
In addition to focusing on easily digestible foods after childbirth, there are several powerhouse foods that can meaningfully support a mother's postpartum recovery journey, providing satiation and energy, all while simultaneously addressing many common pre and postnatal concerns such as excess swelling, headaches, hemorrhoids, digestive discomfort and dry eyes. Postpartum all-stars include: sweet potato, chicken, salmon, eggs, spinach, nut butter, spices (turmeric, ginger, cinnamon, cardamom), fermented foods, chia seeds, goji berries, coconut, and many more.
HYDRATION
One of the most physically taxing components of the postpartum journey is the process of establishing and maintaining milk supply. Many factors influence our ability to breastfeed, not least of which is our day to day hydration levels. I suggest my breastfeeding clients aim to consume their body weight in ounces of water daily, enhancing it with fruit, herbs and electrolytes to keep things interesting, and adding broth-based soups and herbal teas to further boost overall hydration.
LACTOGENIC FOODS
In general as I coach new mothers on nourishing their postpartum bodies, I remind them that nutrient-dense breastmilk is a product of nutrient-dense nourishment, including a wide mix of high-quality fat like nuts, avocados, coconut oil, ghee and grass-fed / pasture raised animal proteins. These foods satiate the mother's body and help her produce nutritious milk for her baby. Similarly, unrefined carbohydrates (brown rice, oats, iron-rich leafy greens, goji berries, sweet potatoes, peas, beets, carrots and lentils) are particularly supportive of lactation and provide the quick energy needed in lactation.
POSTPARTUM SUPPLEMENTS
Taking into account the high likelihood of postnatal depletion after pregnancy, I recommend continuing any prenatal supplementation throughout postpartum and lactation. As new or changing symptoms emerge, we will augment this regimen to address specific concerns or deficiencies to ensure the maternal body isn't further depleted in the process of lactation.
When supplementing specifically for the purposes of increasing milk supply, there are several we turn to first, namely fenugreek, barley grass, spirulina and brewer's yeast, which are known to help boost supply and increase the nutrient density of breastmilk. These are easily added to smoothies or can be taken on their own in capsule form. Herbal teas such as fenugreek, nettle and dandelion have a powerful effect on milk supply and hydration levels which is a great place to start when looking for additional help with milk production.
PREPARING FOR THE POSTPARTUM PERIOD
The core tenets of nourishment in the postpartum period are relatively simple, and yet finding the time to grocery shop, meal prep and cook with a newborn at home can often feel daunting, if not entirely unrealistic. There are meaningful ways to prepare for the postpartum period, including stocking the pantry to make easy to access and highly nutritious meals a reality, utilizing grocery delivery services and even outsourcing meal prep to friends and others who offer to help. If we can allocate some of their precious nesting energy toward readying their pantries for birth and beyond, they will be infinitely better off in the postpartum recovery period.
THE POSTPARTUM PANTRY
● Iron & Proteins: chicken and vegetable stock, pasture raised chicken, grass fed beef
● Omega-3 fats & choline: organic eggs, organic / wild caught salmon
● Grains, Nuts + Seeds: rolled oats, almond flour, nut butters, whole nuts, ground flax seeds, chia seeds, breads.
● Vegetables + Legumes: squashes, sweet potatoes, russet potatoes, leafy greens, peas, celery, cucumber, onions, garlic, avocado, black beans, pinto beans, chickpeas, carrots.
● Fruits: melon, berries, apples, pears, watermelon, pomegranate, bananas
● Toppings: Goji berries, raisins, chocolate chips or cocoa nibs, maple syrup, manuka honey,
● Fats: ghee, coconut oil, avocado oil, olive oil
NOURISHING THE NEW MOTHER
Postpartum nourishment is essential for powering a mother through the most physically and emotionally taxing phase of her life - growing, birthing and caring for a newborn. Without ample focus on proper micro and macronutrient intake, our bodies are left largely depleted and deficient, making the demands of early motherhood that much harder to sustain.
Looking for ways to support your friend, spouse or loved one throughout their postpartum recovery journey? Forget the lovey, and instead give the gift of nourishment. Drop off groceries, a home-cooked soup, a cup of bone broth or a meal kit for tomorrow's dinner. You will remove an item from the to-do list all while helping her body through one of the most physically challenging times in her life.
● Nut butter balls made with chia seeds, oats, cinnamon, ground flax seeds, coconut, chocolate chips or raisins for added sweetness.
● Squash soups like butternut, pumpkin, zucchini are easy to make and hearty but nourishing. Cook with broth, coconut milk and your favorite flavors like ginger, apple, or a swirl of pesto or curry paste.
● Cooked grains and legumes are easy to add to salads, bowls and used for sides. Well-cooked grains provide energy and stabilize blood sugar.
● Overnight oats topped with goji berry, manuka or local honey, chia, flax seeds, and fresh fruit.
● Meatballs with grass fed beef or lentils. This recipe with pulsed oatmeal is great to make ahead and freeze.
● Dal can be made to freeze for easy source of fiber and iron from lentils.
Jackie Crown, DACM, L.Ac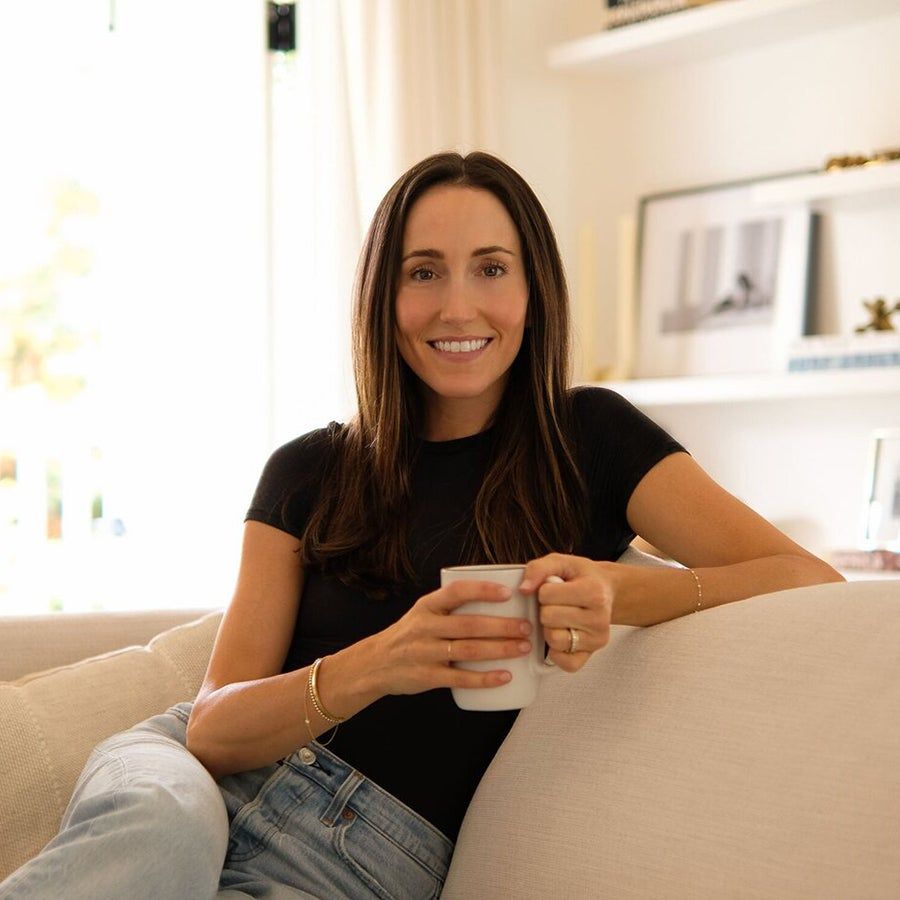 Jackie Crown is a Doctor of Acupuncture & Herbal Medicine, licensed acupuncturist and herbalist, a Certified Postpartum Doula and a Holistic Nutrition Coach, uplifting women to take charge of their postnatal recovery to enhance maternal wellness and vitality. After pursuing a Health Coaching certification with the Institute for Integrative Nutrition, she later pursued the joint Masters and Doctoral programs from the American College of Traditional Chinese Medicine. After having her first child in 2018, her lightbulb moment occurred, realizing that postpartum recovery is neglected, overlooked and ultimately ripe for disruption.
She founded FOURTHOUSE on a mission to elevate postnatal recovery care, offering specialized clinical services to help women navigate pregnancy, childbirth and postpartum with the support ancient traditions would be proud of. With advanced training in Perinatal Mental Health, Jackie volunteers with Postpartum Support International, offering peer support and resourcing to mothers facing acute Perinatal Mood & Anxiety disorders (PMAD).
Jackie lives in Marin County, CA with her husband and two young children.