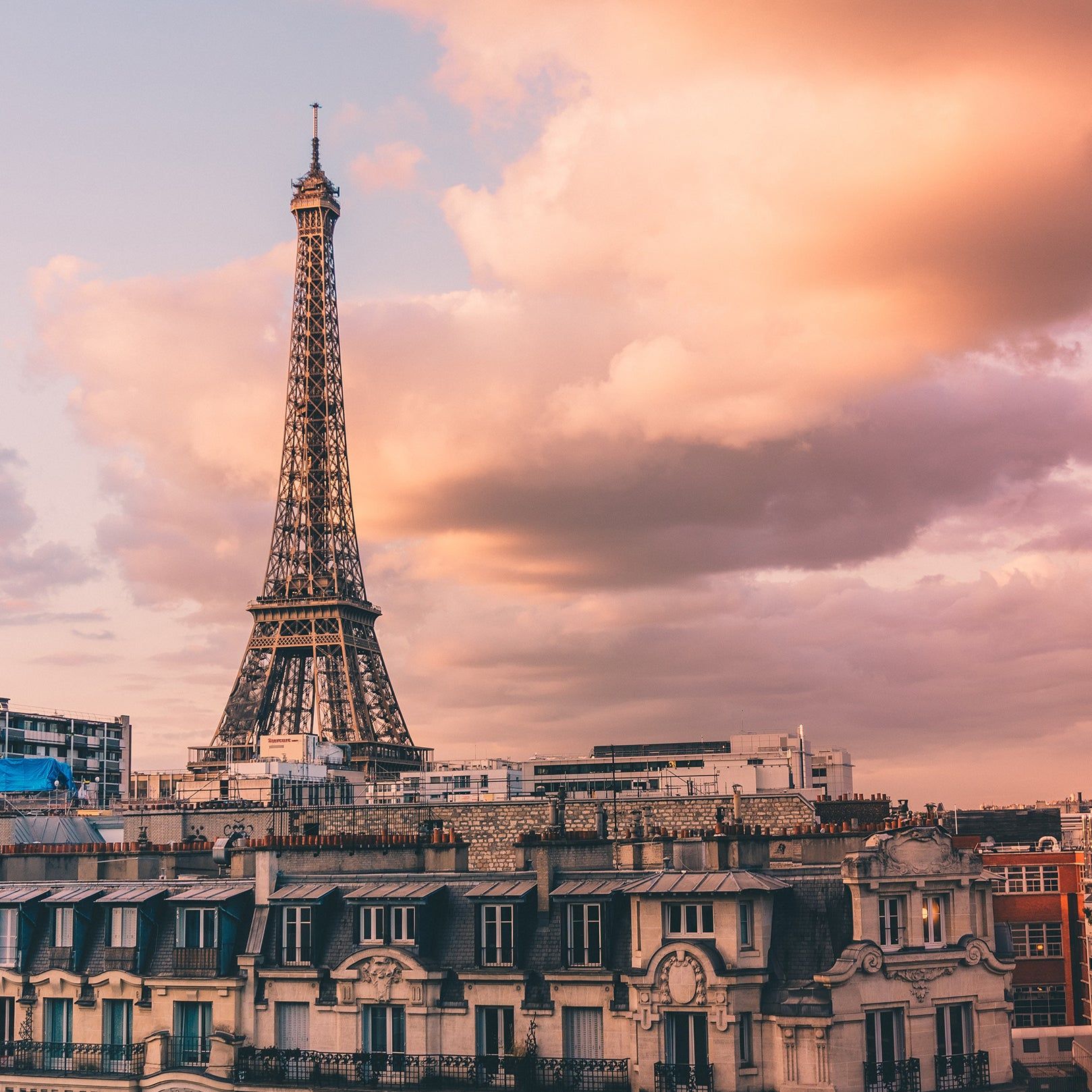 Traveling with Kids
Why Paris With Kids Is Always a Good Idea
From pain au chocolat to pony rides, Paris with kids is all about simple pleasures. Here's how to spend a few perfect days in the City of Light.
Photography

Vinicius Eloy Bailo
Written By

Monica Mendal
The recipe for surviving a full day with kids is a fine line between keeping them active, entertained, and well-fed. You've got the balancing act at home to a science, articulated through Saturdays spent at the park, offset with a variety of creative activities and lots and lots of snacks.
Finding a family vacation where you could perpetuate that same routine feels daunting – and since mastering your routine at home has taken long enough– you'd probably just rather not. Sure, everyday is Groundhog's Day, but as they say, if it ain't broke, don't fix it. Wrong. That expression doesn't apply to overworked, overtired parents whose unsustainable threshold for sanity is mere survival. Merely surviving is not living. You're tired; they're bored. Everyone needs a vacation – or if calling it a "vacation" feels intimidating, let's call it a change of scenery.
Have you considered that kids ages 2-5 are actually the sweet spot for a family trip to Paris? Think about it. Everything you do at home can be done in Paris– but 2.0. Paris is one giant playground; it's a city where life and culture brims from its lively parks, art exists on every street corner jumping out at you like a storybook coming to life. Food is unfailingly good, and in the spirit of parenting, easy and accessible. The best thing about traveling to Paris with kids, is they'll be satisfied with its simple pleasures – la vie quotidien – so you don't feel the pressure of taking them to The Louvre or other sights you've already seen. You can finally enjoy Paris without the rush of seeing things, and instead plunge into the city's culture, food and art with a childlike sense of wonder – and the promise of routine.
Parks
Parks in Paris are more than just your average park; they offer a lens into the city's cultural heritage and history, where the charms of Parisian life are on full display. At 60 acres, The Luxembourg Gardens is the largest park in Paris and is host to culture-filled activities and traditions. Aside from being host to the beloved Luxembourg Playground, which features the oldest carousel in Paris, the park also offers pony rides and puppet shows at the puppet theater, or Théâtre des Marionette on Wednesdays and weekends. However, the main reason to come to The Luxembourg Gardens with your kids is to take them to the Grand Bassin duck pond, where they can rent antique sailboats to push around the pond, a 100-year-old tradition called P'tits Voiliers. The Parc du Champ de Mars at the Eiffel Tower is another great park to spend a few hours with your kids. With 4 playgrounds, a go-cart track, a puppet theater, and a traditional petanque court where elderly men can be seen playing rounds with their grandkids– there will be no shortage of things to do and see here. As the park is one of the most popular picnic spots for locals, consider picking up a baguette and some other traditional french bites at an epicerie nearby for when your kids get hungry. Then, as your kids begin to get tired, you can end the afternoon with a river cruise on the Seine. At the Tuileries Gardens on the right bank, you'll find the same activities – from pony rides to puppet shows, ponds for P'tits Voiliers, a carousel, an in-ground trampoline, and a traditional playground. Yet the best is visiting the park in the summer, where there's a fair held with rides, stalls, and a Ferris wheel with beautiful views of Paris.
Food
One of the many reasons we return to Paris time and again is for the food; the great thing about it is you don't need to book at some fancy restaurant to indulge in the simple pleasures of French cuisine. he best food is found at boulangeries, patisseries, and épiceries, which is why picnics are sometimes the best way to experience French food. Planning your days around food (and snacks) is the easiest way to avoid a hunger-induced tantrum– nowhere is this easier to do than in Paris with a warm, freshly baked pain au chocolat. Book a cooking class if you want to turn food into a more structured activity for the family. While most family cooking classes in Paris are limited to kids 6+, there are private chocolate, baguette-making, or other various classes that allow younger children to be a part of the fun. Pro tip: try to plan the cooking class for a rainy day to have a solid indoor activity already lined up.
Art
Know who's more underwhelmed with the Mona Lisa than you are? Your kid, that's who. The good thing about going to Paris with smaller kids is you don't feel the pressure to take them to see the things you've seen 100 times. (Save that for when they're teenagers, or better yet, let them see it all themselves if they study abroad in college.) But just because you're skipping the significant sights this time around doesn't mean there aren't other ways to introduce your little ones to France's historic art scene. Head to Montmartre, which is essentially an amusement park for art history. Wind through the cobbled, hilly streets lined with artists and old-world bistros– and stop at the Place du Tertre, the main square in the center of Montmartre, for your kids to get portraits painted. (When they've absorbed enough art, there are playgrounds and a carousel nearby.) When their feet get tired, board The Petit Train de Montmartre at the Moulin Rouge to tour the rest of the district. While art is central to Montmartre, it's everywhere in Paris. Walking along the Seine dotted with art and children's book vendors possesses its own sensorial thrills for little ones. If your kids feel inspired, stop at an old art shop, like Magasin Sennelier or Charvin, to pick up art supplies, like a canvas and paint to take with you for some arts and crafts at the park. For a more interactive experience, you can book a family art class at the home of French impressionist painter Edwige Mitterrand Delahaye, where she provides painting supplies, like canvas, easels, acrylic paint, and watercolor, and guides kids through the painting process. She also supplies fresh juice and cakes to keep the little ones nourished while they're hard at work.
Monica Mendal is a New York City-based writer, editor and brand consultant focusing on fashion, travel and lifestyle. She contributes regularly to Vogue US, Vogue MX, Coveteur, Travel + Leisure, Forbes, L'Officiel US, and Architectural Digest, in addition to Condé Nast Traveler, Departures, Domino, Hotel Weekend, Matches Fashion, SUITCASE, JW Marriott Magazine, and more. Previously, Monica was a fashion editor holding posts at Condé Nast Publications, such as Vogue, GQ and Glamour.