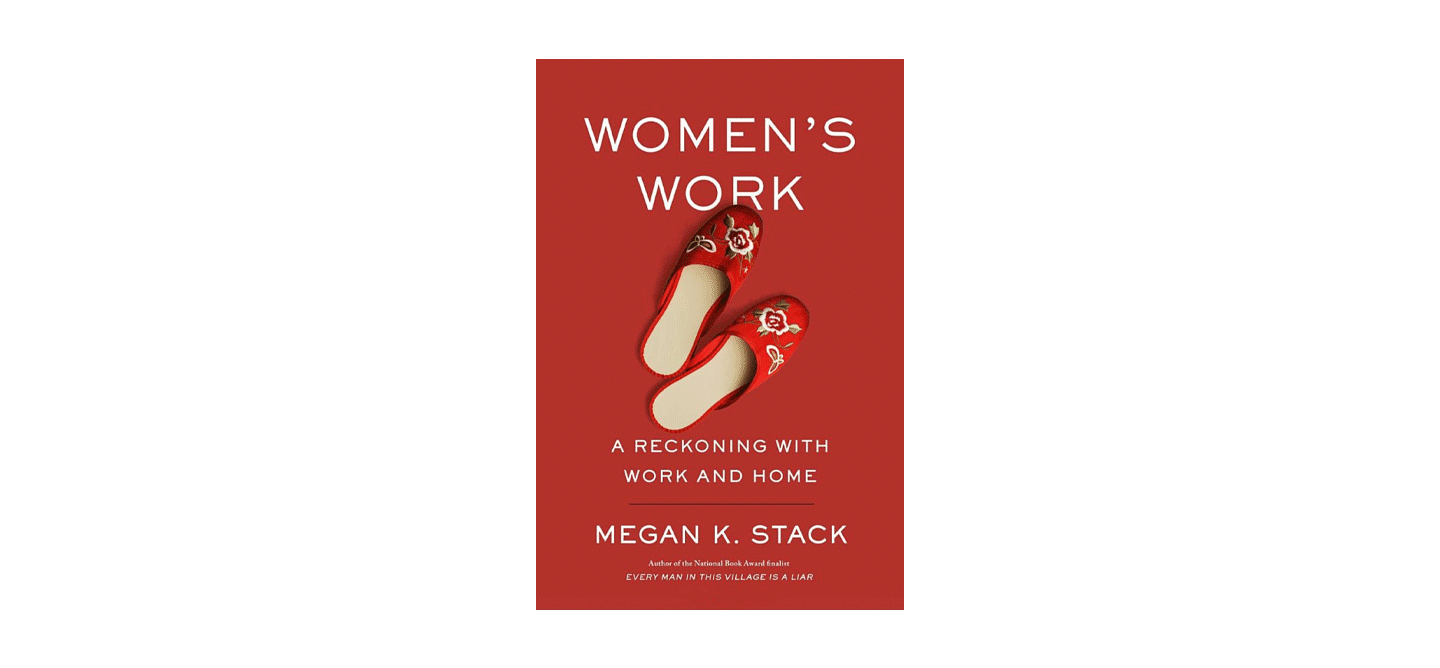 Le Cheat Sheet
What's More Challenging? Being A War Correspondent Or A Mom?
In her probing new memoir, Women's Work, former war correspondent for The Los Angeles Times and Pulitzer Prize finalist, Megan Stack, turns her intense gaze to the battles women are fighting in the home.
A war correspondent who'd traveled voraciously, Megan Stack, leaves her newsroom job just before giving birth to stay home with her baby and write a second book. But when her husband, Tom, a fellow war correspondent she met in the field, seamlessly returns to the office, Stack is left to struggle with the recalibration of time, relationships, work and identity that a new baby demands. So Stack hires a maid in Beijing, Xiao Li, and later, when her second child is born in Delhi, a maid and a housekeeper, Mary and Pooja. These women are there to perform the housework so that Stack can focus on spending time with her children and writing. That's when things get complicated. In her memoir, Women's Work, Stack delves into not only her own experience, but into the lives of the women she hires to work in her home, owning her relative privilege and complicity all the while.

In other words, this is not Sippy Cups and Chardonnay (though I do remember savoring that book over a burgeoning baby bump). This is real talk in its most nuanced form, a deft, self-aware writer examining her own personal truth to illuminate a larger one. Here are a few key take-aways:

The (New Motherhood) Struggle Is Real
There's a lot to unpack here, but given that it's Maternal Health Awareness Week, it's worth starting with Stack's honest mining of her own postpartum psyche: "Death played in my mind like an unwanted newsreel," she writes. She perfectly captures the post-labor, sleep-deprived stupor, the thin layer of fear that coats everything. The endless google searches and small victories like managing to take a shower or brush one's teeth in those early days. I read with rapture, and not least because there is something strangely comforting about a woman who has navigated foreign war zones admitting to being overwhelmed by new motherhood. Plus, anyone who has ever thought to themselves, I should be able to do it all myself, cook delicious meals and clean the house and take care of the children and maintain a brilliant career, will appreciate the scene where Stack struggles to explain to her husband why with a newborn baby and full-time help, she still isn't getting much writing done.

Domestic Help is Not A Marital Salve
For those who think domestic help is the key to marital bliss, think again. Stack is quick to dismiss the notion that help is a cure-all, pointing out all the ways in which the tensions running beneath her household are quick to bubble into her marriage. Bringing a new baby home is a reckoning for even the closest couples and turning one's home into a "job site," as Stack puts it, isn't always the simplest answer.

It's Hard To See When You're in It
Whether you're working too much or not all, whether you rely on the occasional baby-sitter or employ an arsenal of full-time nannies, whatever your situation might be, it's hard to understand it fully as you live it. "The immediacy of domestic life and the desperation of small humans left few opportunities to question our choices in real time," Stack writes. But ultimately, what Stack does with this book, is take the time and thought to question her own choices so that we might do the same.

It's Complicated, But Keep Talking
The questions Stack poses—about privilege and duty and love and money and the invisible work that women do all over the world—are difficult and the answers are not always clear. But what can be gleaned whole here is the notion that breaking the taboo around these conversations is important. The tendency to dismiss women and their stories about motherhood and the home is real. Even Stack admits to balking at her husband's suggestion that she take on the subject. "My writings would not be set among refrigerators and cribs; would not smell of rubber ducks and diaper creams," she writes. And yet, when she does, it is with great reverence for the work itself and the women who perform it. This is not a book that insists on the meaningless of housework. Rather, it's a book that repeatedly recognizes why that work is so important.