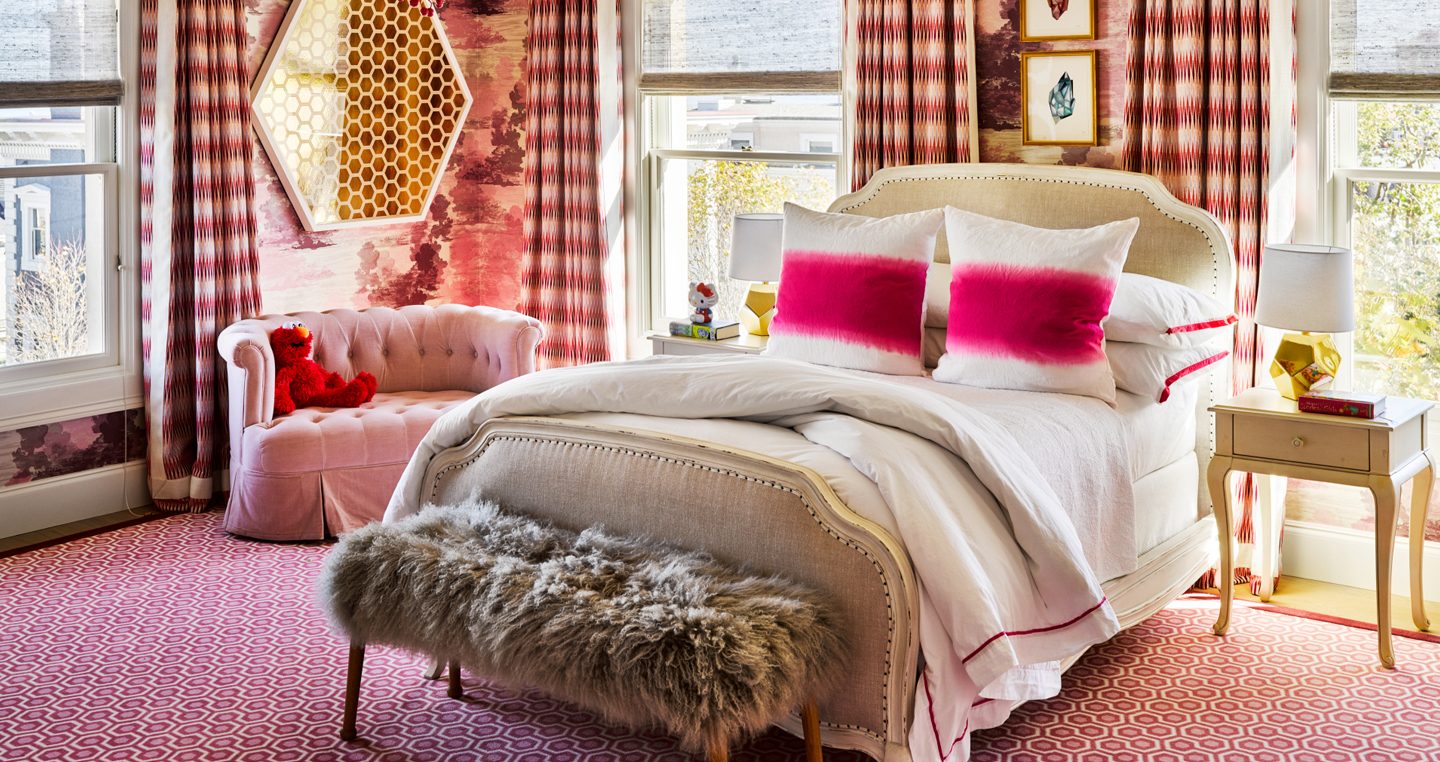 Fulk Files
Goodnight, Chic!
Debating between a bright pink chrome crib or a vintage Mahogany one? Let our favorite San Francisco-based interior designer show you the dos and don'ts of kids' beds and bedding.
Photography
Douglas Friedman
Beds and bedding are one of the more dynamic elements in a child's room as they grow from crib to bed. Yes, one needs to put some thought into making sure the bed and the linen are not total UDOs (Unidentified Design Objects) in the overall scheme. At the same time, beds are a décor element where you can take some chances and let your imagination run wild. Unlike choosing a bed for a grown-up's room, the turnover time from crib to big-kid bed means your choice isn't everlasting.

Where to start?

I don't believe in rules when it comes to style, which is, at its heart, a truly subjective endeavor. In fact, "Fear is the enemy of good design," is one of my mantras. It's something I tell both staff and clients alike.

When it comes to choosing a bed or a crib for a nursery, I begin with the aesthetics. We consider the room as a whole concept: Is there a theme, a color scheme or a continuation of a style or "material story" that extends throughout the home? While children's rooms can be a folly — a whimsical moment in an otherwise classic interior — it can feel disjointed if the decor becomes too much of a departure from the other rooms. Once we have landed on a style, material and color of a crib or bed, we comparison shop, looking for the perfect option to match up with our dimensions, budget and timeline.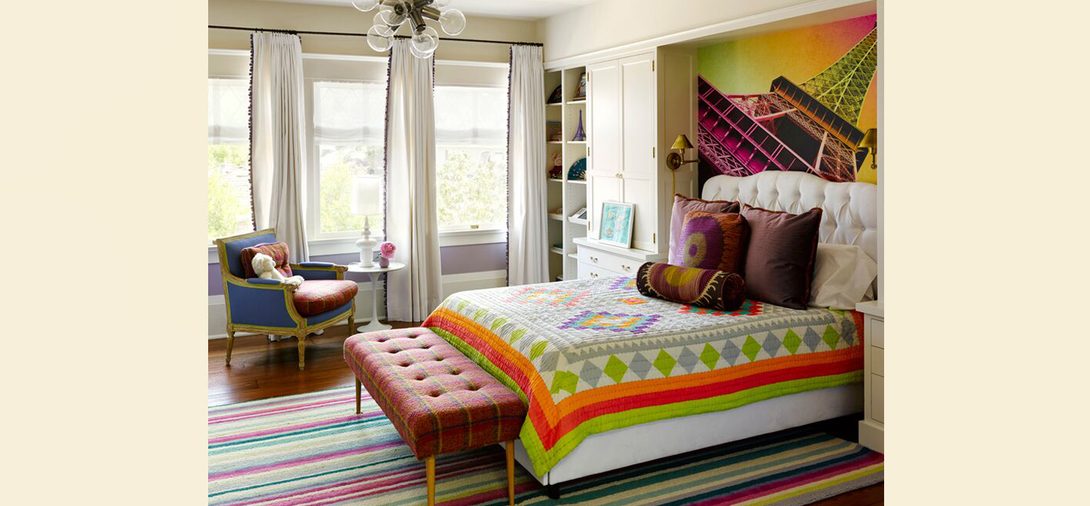 Cheap and cheerful or heirloom-quality?

Knowing that a crib or a twin bed will only have so much longevity is a blessing and a curse. There's real freedom in knowing you don't have to blow the budget or commit to a timeless toddler bed that will last for generations. You can casually choose a bright-pink crib or a chrome twin bed knowing you'll replace it around the time you may tire of the look.

However, that being said, there are incredible heirloom-quality cribs that make for a smart investment and antique beds that are hard to resist — I'm a sucker for a pair of vintage twin beds! If you have the space to store furniture while it awaits its next incarnation, don't rule out the splurge-worthy options.

What are some common mistakes people make?

Do not forget that it will likely be chewed on, or at least licked. This was a disconcerting realization for me and one that left a bad, paint-flavored taste in my mouth. Since then, I'm less likely to recommend a painted crib — no matter how non-toxic — knowing that teething babies might gnaw on it. Instead, I'll often opt for the beauty of an unfinished wood crib like the Oeuf Sparrow.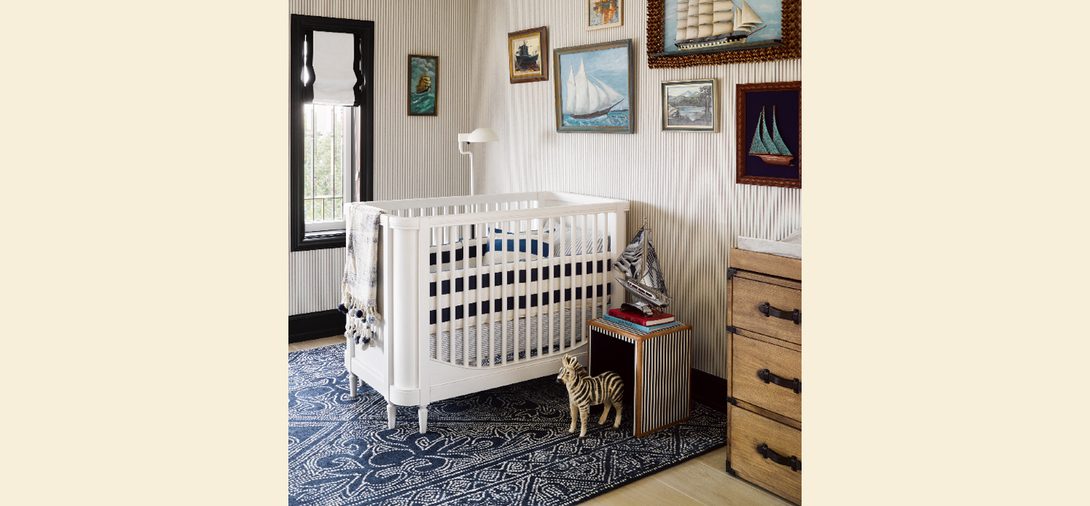 What's a piece of advice you'd give a parent shopping for a big-kid bed?

Do make it 'a thing.' The first big-kid bed is an exciting milestone and, as I see it, a teaching opportunity for little aesthetes. Not to be a bore, but I tend to think this is the moment for them to learn not to bite, lick or affix stickers to furniture.

Where's the fine line between whimsy and tacky?

Do not fall prey to gimmicks. I love whimsy more than most, but I am not a big fan of the car, rocket or pony-shaped bed. I would rather purchase a stylish, durable and versatile twin or full-size bed that will last as long as possible while saving the fun for bedding, pillows or a canopy, which can easily be replaced.

Is linen the best actress or best-supporting player in a made-for-crib drama?

This is where things get interesting. There are so many incredible and high-quality bedding options out there for kids in an array of colors, patterns and textures. Don't let the options overwhelm you like a kid in an ice-cream store who panics and answers, "I'll just have vanilla." You'll need some back-up bedding in case of accidents, so take a layered approach by choosing patterns large and small. Mix and match with coordinating solids so you can make the bed a little differently every time. We often mix in a set of white sheets with colorful custom embroidery for our clients, babies and kids included.

At what age would you invest in good linen?

Good linens last longer through repeated washes and only get softer over time, that's why they are more expensive. However, they will require ironing to keep that just-made look, which can be problematic if you hate ironing. But the buttery softness is worth it in my opinion. In a riff on the Marilyn Monroe quote, "Give a girl the right shoes, and she can conquer the world," I think it's fair to say that the right set of sheets can help a toddler conquer bedtime, which some might consider priceless.


Ken Fulk is a San Francisco-based interior designer. His most recent public projects include the #saintjosephssartsociety. To learn more about his work, check out kenfulk.com.