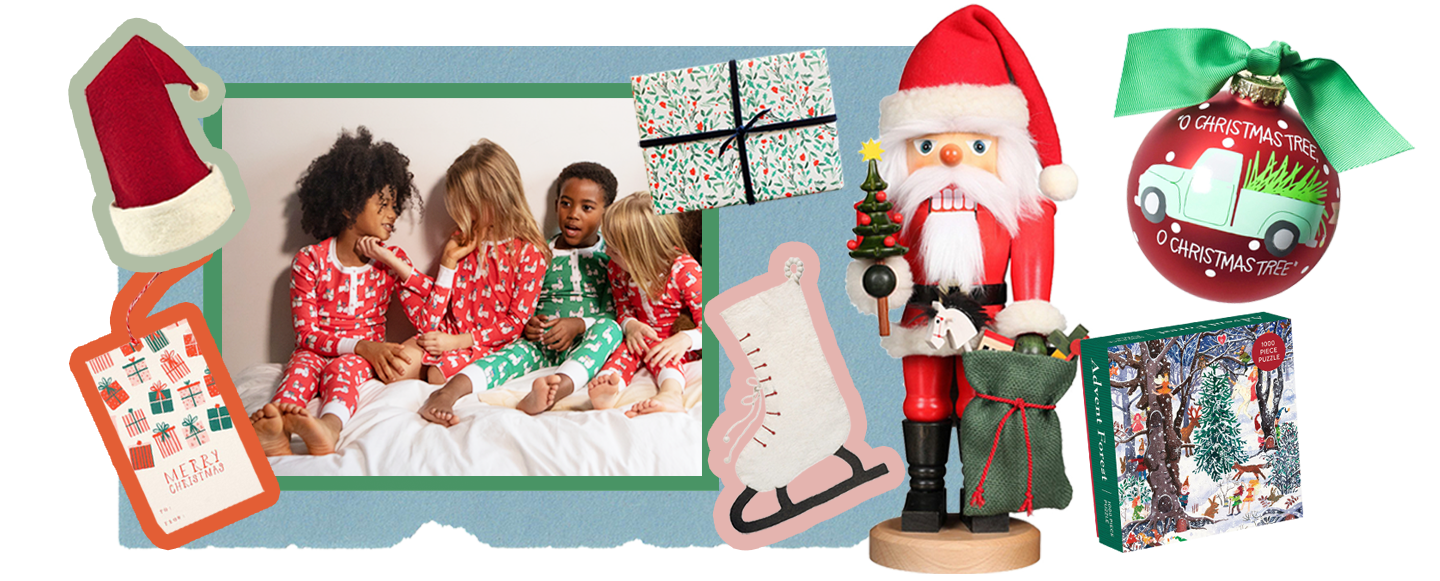 Team Tips
Fun Holiday Traditions
Here's how we get our merry on. Ugly sweater contest, anyone?
Every family has unique rituals around the holidays, whether it's reading a classic like "Twas the Night Before Christmas" or caroling around the neighborhood. These are the joyfully familiar moments that you look forward to as a kid or find oddly comforting as an adult. So, whether you recently became a parent and are looking to start some new traditions for your own branch of the family tree, or you're just wanting ways to spice up your routine, we've canvassed our team for some inspiration.

1. Smarten up the Advent calendar.

Put a literary spin on the classic advent calendar by giving your kids one book to unwrap each day. This is a fun way to get them excited about reading while building anticipation for the festivities ahead. Plus, the stack of books individually wrapped under the tree will look adorable. If 24 books feel like a big lift, try twelve days of Christmas or eight nights of Hanukkah.
2. Mix up a batch of reindeer food.

Leaving out milk and cookies for Santa is a prerequisite, but don't forget his friends. Help your kids mix oats with glitter – and don't be skimpy with the sparkles. The shinier the mix, the easier it'll be for Santa and his sleigh to spot your house that night!

3. Give each child a special ornament.

Delight your mini by giving them one special ornament that's theirs to hang on the tree. Choose one that represents something significant that happened that year, like a big achievement, such as making the soccer team, or a major milestone, such as turning 10. When your kids are adults, they'll have a personal collection of meaningful ornaments to decorate their own trees and remind them of holidays past.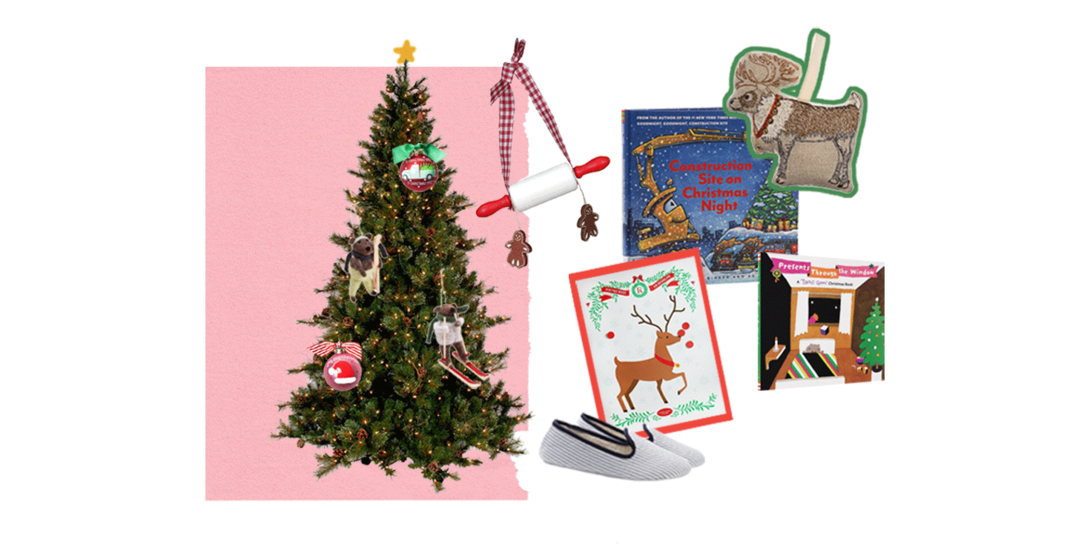 4. Receive a letter back from Santa.

Sending a letter to Santa is an unmissable holiday tradition for every child. They will love writing, decorating and illustrating their Christmas wish lists – receiving a response makes it even better! You'll need to write the response – or get someone else to write if your child recognizes your handwriting – and then follow the steps at your local post office for how to get a response from the man himself. They recommend mailing by December 8 to get a letter back in time for Christmas.

5. Have an ugly sweater contest.

Nothing says holidays like an ugly Christmas sweater. The minute dinner is over, ditch your Sunday best and put on matching PJs and sweaters (think: tinsel, Christmas lights and cheesy slogans – the more garish the better). This tradition involves the whole family, and the person with the accolade of the ugliest sweater can be the first to open their gifts.


6. Hide the pickle.

For one Maisonette team member, their holiday highlight is finding the Christmas pickle that's hidden on the tree. (Yes, you read that correctly.) Add a pickle-shaped decoration to your ornament collection and camouflage it somewhere on the tree. The first child to find the pickle gets an extra gift.

7. Get everyone out for a swim.

For those who escape the cold for a beach vacation, get everyone matching swimsuits. Work up your appetite for dinner by hitting the beach on Christmas morning and taking a dip in the ocean.

8. Open a present on Christmas Eve.

If the temptation of all the marvelous presents under the tree is proving too much for your kids to bear, give them a beautifully wrapped Christmas Eve box to tide them over until the big day. Fill it with festive goodies for a taste of what's to come: a classic Christmas movie, a fun game, holiday cookie decorations, or treats to wind them down before bed like hot chocolate and marshmallows or cozy PJs.