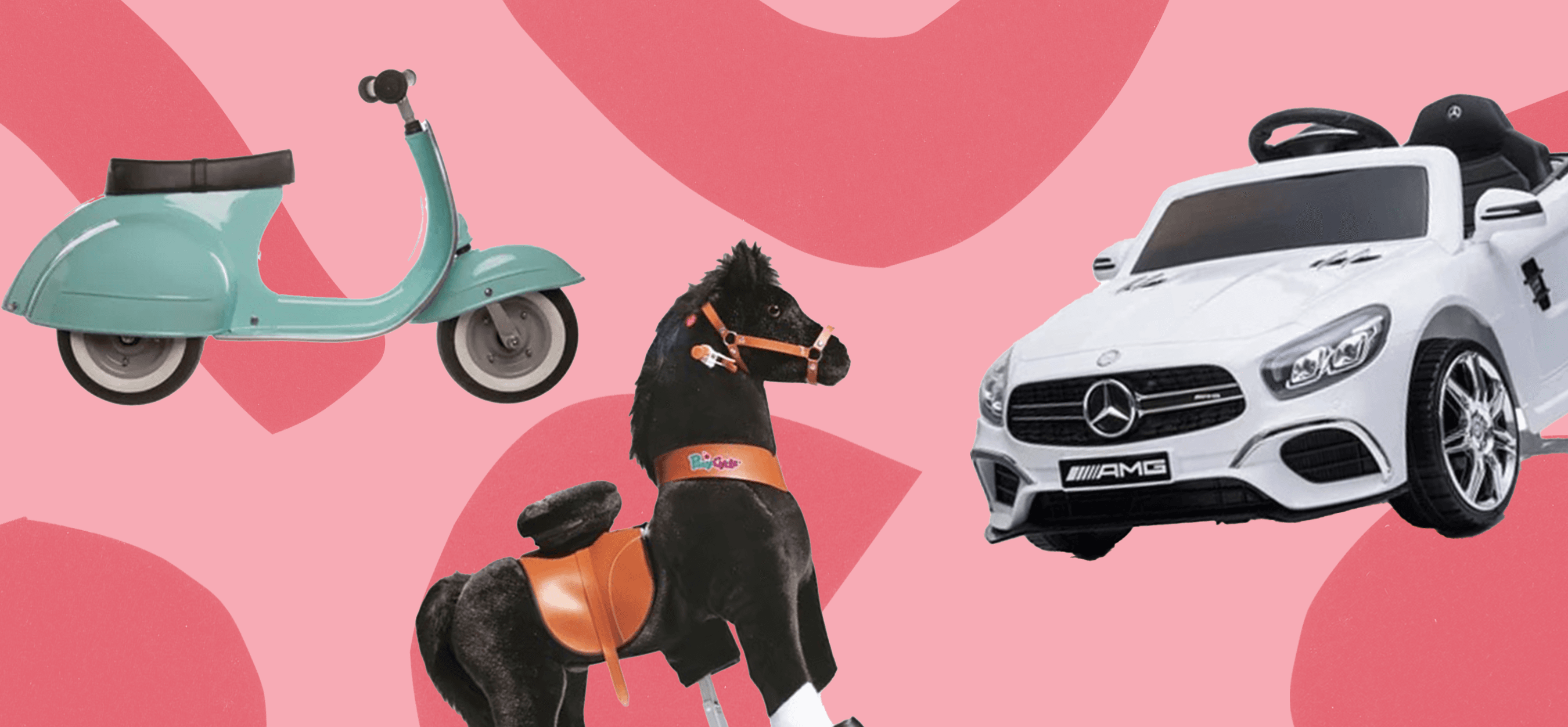 Gift Guide
Best Ride on Toys for Toddlers (Driver's License Not Required)
From ride-on unicorns to John Deere tractors, we've got your little's holiday wishlist covered with these ten toddler ride-on toys that will be a hit for years to come. They'll love the independence, and you'll love the gross motor skills they're perfecting as they cruise around.
Written By

Abigale Berwager Shreier
There's nothing quite like feeling the freedom of driving your first ride-on toy when you're a kid. With the wind blowing through your hair, you feel large and in charge as you're driving your own "vehicle" like the grown-ups. Littles don't even know that they're working on quite a bit of developmental skills in the process — most notably, the gross motor skills.
Gross motor activities help strengthen muscles and ensure that we are able to use all parts of us to complete whatever activities we need to do — and they require using our entire bodies to complete, says occupational therapist , MOT, OTR/L. "Meeting these milestones help aid in completing things like riding a bike, sitting upright in a chair in school, or climbing stairs," she says. Obviously important skills to be able to do.
So what makes a good gross motor skill toy? "The toys in the gross motor category help integrate both sides of the body working together (balance bike), strengthening our upper body, address balance, lower-body strengthening, core strength, and so much more," Davis says.
Along with all of these developmental benefits, ride-on toys can be just plain fun, like the realistic vehicles that are mini versions of the real thing. If you're hoping to give your mini that same life-changing experience you had when you received your first Power Wheels electric car, take a look at the best ride-on toys for toddlers on this list.
Kettler CAT Digger
This is just a mini version of the real construction vehicle, and your mini will love how they can dig in the dirt with the big shovel — scooping and dumping. The body rotates 360 degrees and the wheels allow for forward and backward movement. Hopefully you have a play area or sandbox in your yard for all of the digging and dumping that will be going on with this ride-on toy for toddlers.
Ambosstoys PRIMO Ride on Toy Classic, Mint
If you're looking for the best ride-on toys for toddlers, you've come to the right place. Recommended for children ages one through five years old, this is perfect for littles on the move. Crafted with solid metal, and a faux leather seat for optimum comfort, your child can push themselves around town via sidewalk, or around the house.
Ponycycle Pink Unicorn
The ride-on rocking horse has definitely received an upgrade. This is the first one in the world powered by human motion simulation — no batteries or electricity required. The cowboy or cowgirl makes the horse move by moving the head back and forth and using their body to create the motion. Minis will practice balance, coordination, increase strength, and have a whole lot of fun while playing with this ride-on toy for toddlers inside or outside of your home.
Kettler John Deere 3 Wheel Trac
That green and yellow design is iconic, and your little will be in love with this ride-on toy for toddlers. The is an amazing ride-on toy because it rides like a tricycle with the look of a tractor. And the best part? There's a removable hauling trailer so they can give their treasures a ride, as well as working electronic horn.
Tender Leaf Toys Running Rabbit Ride-On
If you're looking for a sweet classic for a toddler ride-on toy, then look no further than the . Beautifully made from natural wood, and painted with nontoxic paint, this ride-on toy is perfect for 18 months and up because there are no pedals. It's powered by their pushes.
Mercedes SL-63, White 12V
If you're looking to take it to the next level and longing for that "wow factor" for your gift, then you must check out this officially licensed . Your kid will be riding and styling in this electric-powered ride-on car. This fancy vehicle is just as nice (if not nicer) than your own car, and it includes working lights, music, a horn, aux, SD, and subports.
Ponycycle Black Horse with White Hoof
This is similar to the unicorn above, but it's more realistic looking with its black coat and white markings. If your mini is looking for a more realistic ride, then this classic ride-on toy is perfect for their playroom. This ride-on horse also makes realistic sounds, such as galloping and neighing, at the press of a button. Littles will have the time of their life playing pretend with this toy, all while working on developmental milestones.
KidKraft Safari 2-1 Ride and Play
This has a surprise inside — when you open the seat, they'll be transported to a wild animal safari. The set includes all their favorite animals, like zebras, lions, elephants, and even a snake, and there's an explorer with their own safari vehicle as well. Your kids will have a blast combining their gross and fine motor skills all in one toy.
Freddo 12V Range Rover HSE 2 Seater Ride On Car Black
With LED lights, USB ports, MP3 capability and of course the coveted Range Rover Logo, this is next-level impressive. Down to every small detail, this two-seater ride-on toy for toddlers will delight them as they feel as cool as the grownups. Practicing hand-eye coordination has never been more stylish or classy. The 12V Range Rover HSE 2 Seater Ride On Car is perfect for ages 3 years old and up.
Freddo 6V Chopper Style Ride On Trike Orange
Looking to take your mini's tricycle to the next level? Check out this . The ride-on toy for toddlers looks like a real Harley, and it's perfect for cruising down the sidewalk or at your local park. The iconic revving engine sound is of course included and your little will have a blast practicing hand-eye coordination with this bad boy.
Abigale Bergwager Schreier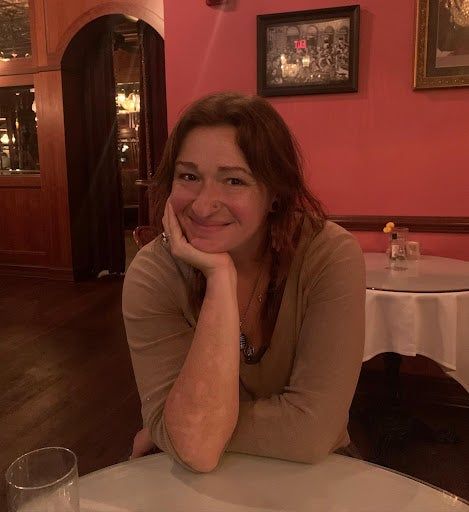 Abi is an Atlanta-based lifestyle and parenting writer reporting on children's books and toys, fertility, pregnancy, labor, breastfeeding, parenting, medical health, mental health, and pop-culture.
When she isn't writing or copy editing, Abi loves being a mom to her 4-year-old son Jack, chugging coffee, cooking plant-based meals, working out, and spending time at home with the rest of her family — a husband, two cats, and two beagles.