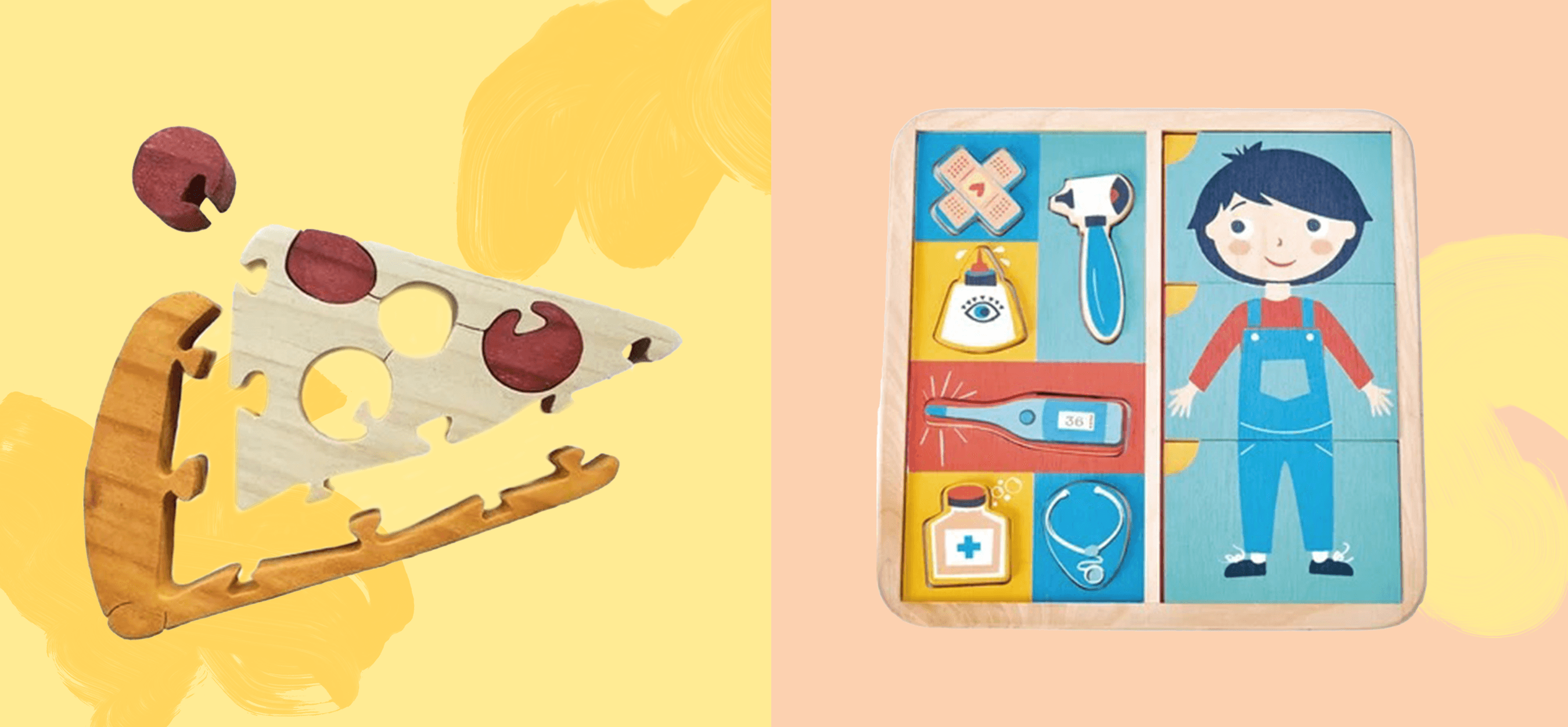 Gift Guide
10 Perfect Puzzles for 3-Year-Olds
Give the 3-year-old in your life a unique gift that not only encourages independent play, but comes with a ton of perks for lifelong learning, too.
Written By

Amber Guetebier
It might be an understatement to say 3-year-olds are on the go, whether that's an extended session on the slide at the playground or an impromptu dance party in your living room. Unlike the beginning of toddlerhood, when they're just beginning to wobble around, for many 3-year-olds, activity levels are kicked up a notch. Keeping 3-year-olds busy is no easy task, particularly if parents and caregivers are looking for a calming play activity that kids can do independently inside. Enter puzzles, an excellent addition to their regular toybox that are a little like board games, for one. Puzzles can hold a 3-year-old's focus while offering them a challenge. Plus, kids don't have to sit still as they build.
Introducing at the toddler stage can be beneficial beyond simply an activity to keep those chubby little hands busy. "Puzzle play is an effective way to build short-term memory, gain problem-solving skills, and work on hand-eye coordination," says Amanda Vierheller, COO & Co-Founder at , an online preschool that offers play-based curriculum parents can implement at home to foster social, emotional, and physical growth.
"While using puzzles, little ones can explore various topics as they develop memory skills, test ideas, and solve problems," explains Elizabeth Gilliard, Playgarden's Head of Schools. "They help little ones practice expressive language skills as they identify the pictures they see and receptive language skills as they follow simple directions," Gilliard adds.
When it comes to finding puzzles for 3-year-olds, we've rounded up some of our favorites, from floor puzzles to wooden puzzles to 3-D puzzles, that help children learn key skills along with colors, shapes, and more.
Begin Again Toys Animal Parade Puzzle
This 26-piece puzzle wins for versatility. Not only is it a great puzzle for 3-year-olds because of the colorful easy-to-grab shapes, it also helps children identify the letters of the alphabet associated with each animal piece. When they don't feel like assembling the puzzle, they can play with the chunky animal pieces individually. They're sturdy, cute, and they stand upright on a surface.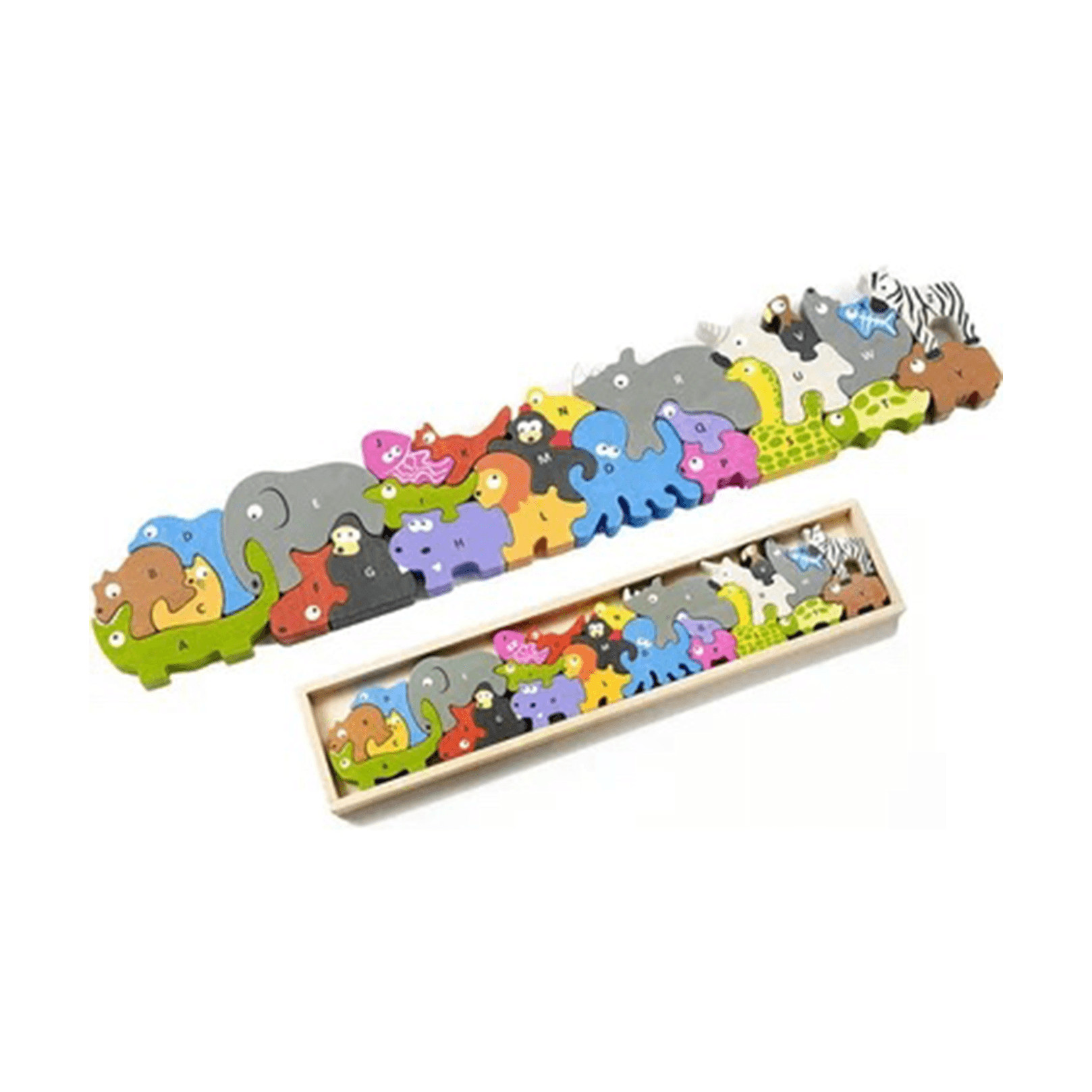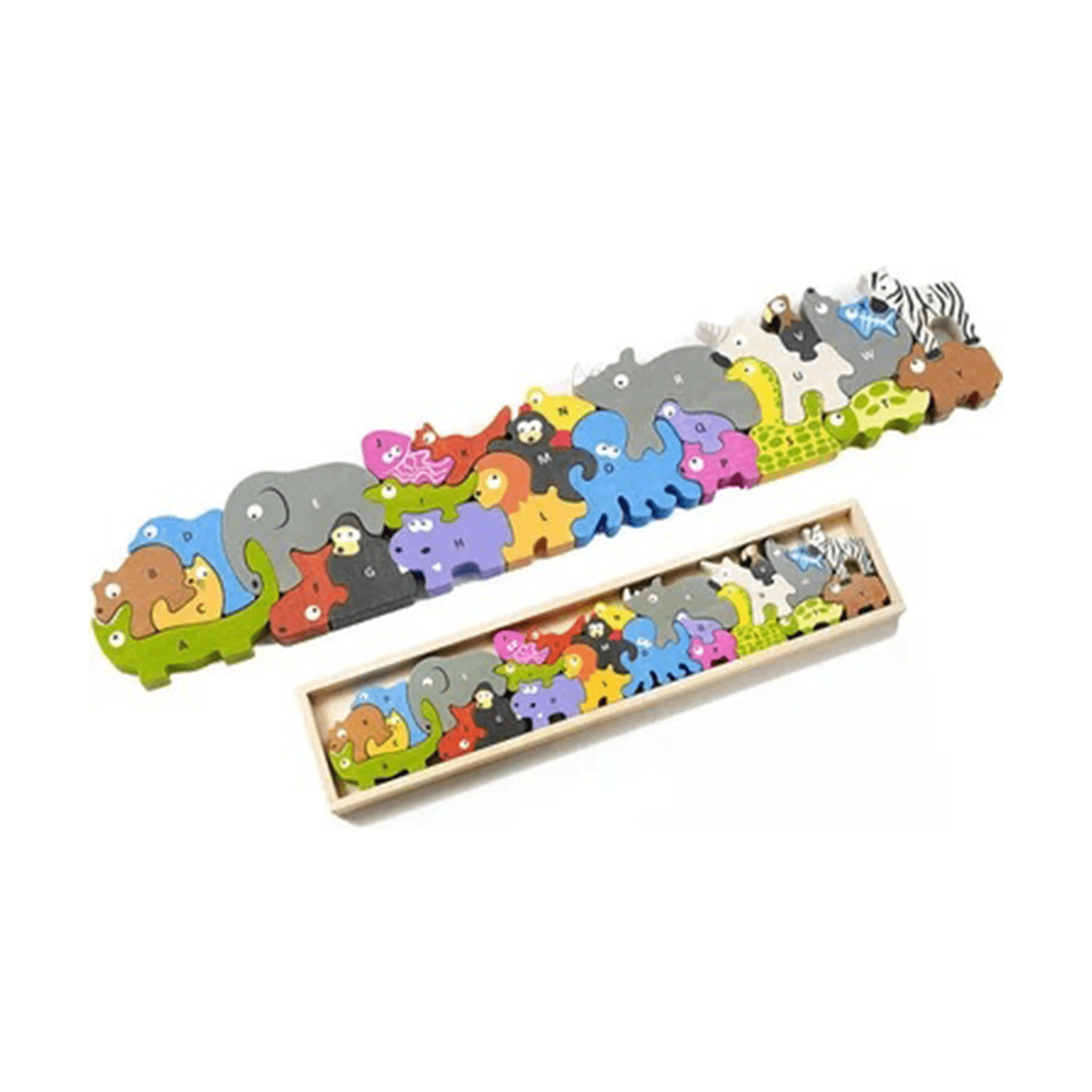 CreateOn Brown Bear, Brown Bear Magna-Tiles Structures
When it comes to 3-D puzzles for 3-year-olds, Magna Tiles are always on top. They make excellent STEM toys to learn structure and balance, but this set takes it one step further by teaching colors and word recognition. Using the classic Eric Carle book Brown Bear, Brown Bear, What Do You See? the set is part working floor puzzle, part 3-D puzzle, and part interactive literacy in one cool package. On one side, the tiles go together into a four-piece puzzle, showing the book's animals and characters. The other side has colors and color names. They're also compatible with other Magna Tiles sets.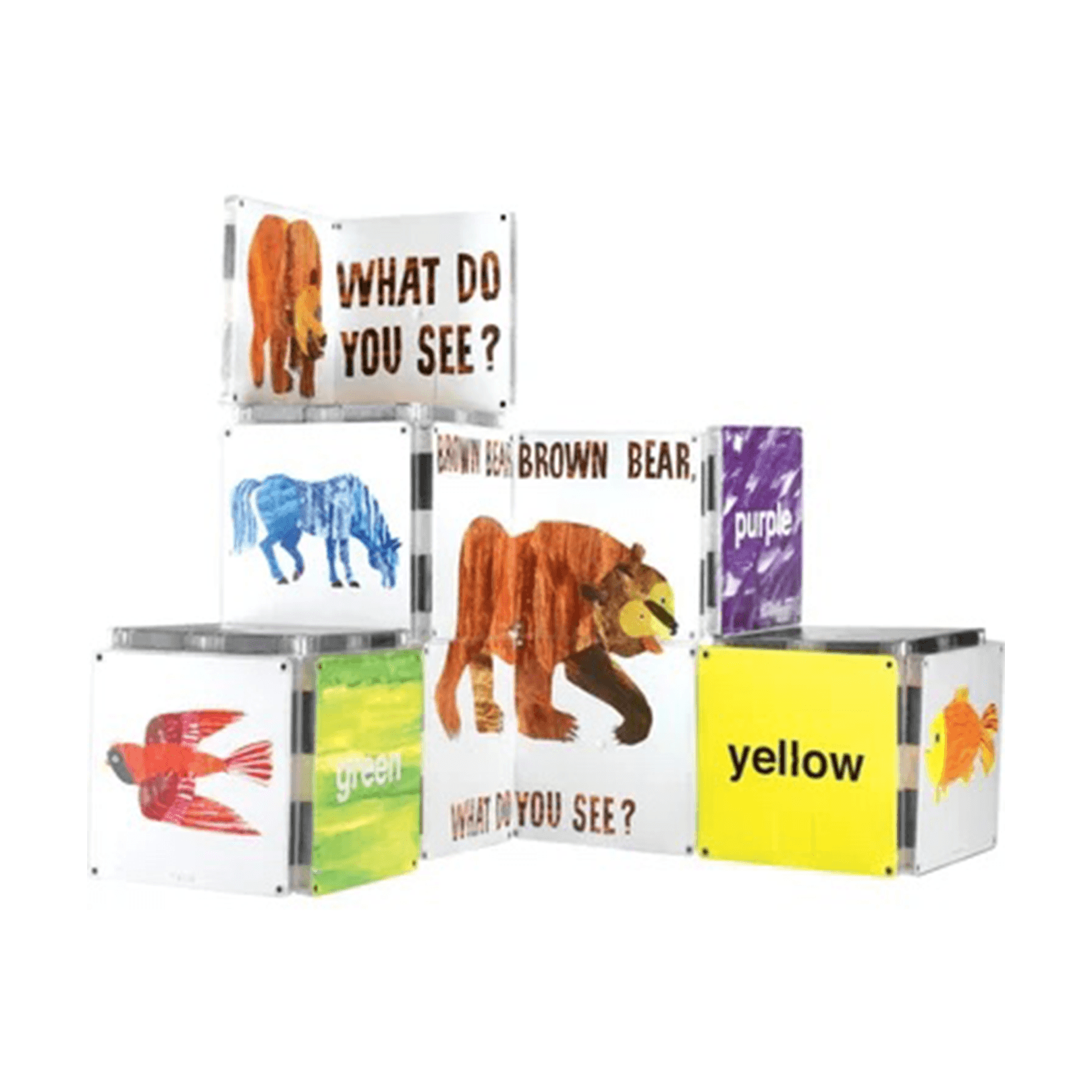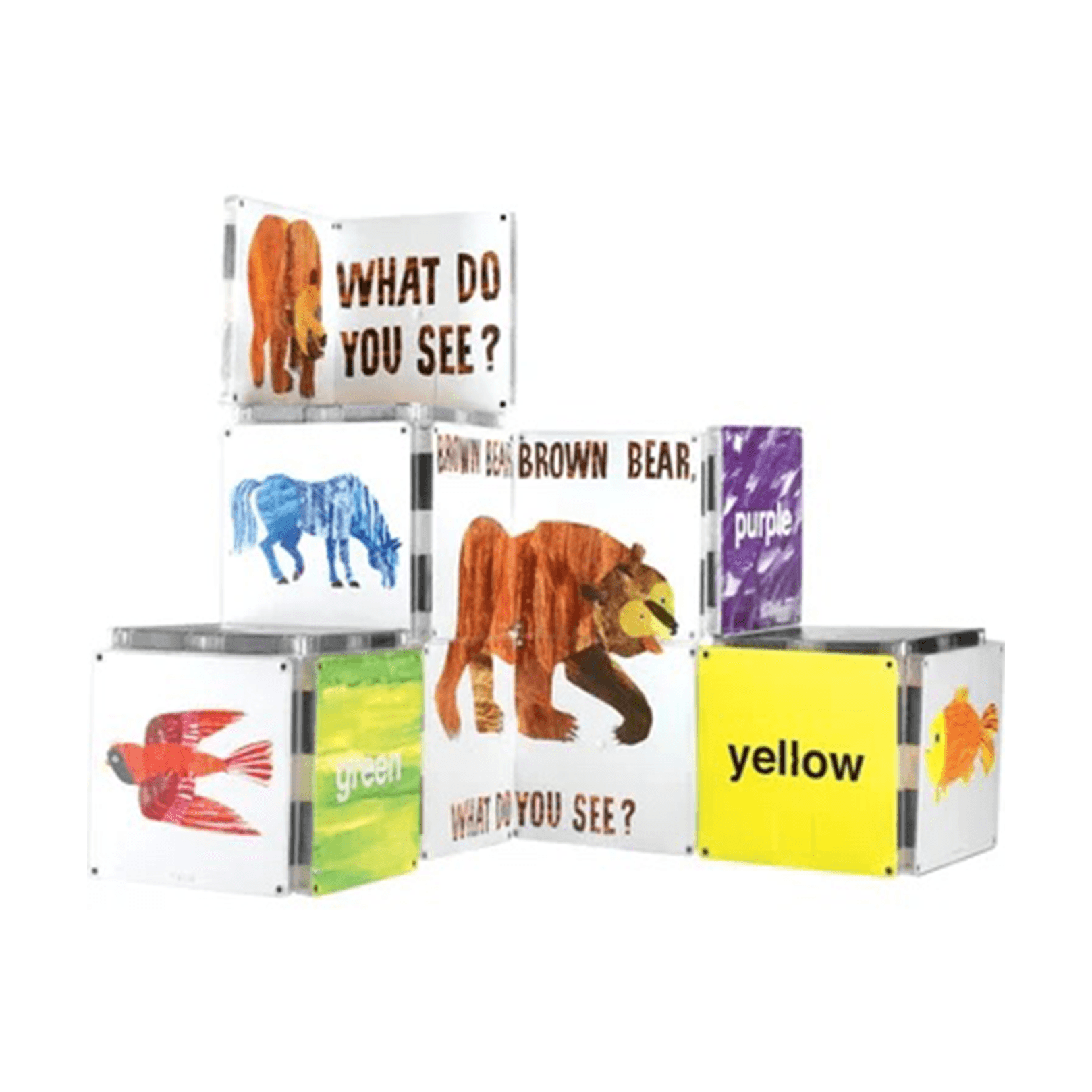 Bigjigs Toys Chunky Alphabet Puzzle
A beautifully crafted wooden puzzle that aims to help young children familiarize themselves with the letters of the alphabet, little hands will gain dexterity and recognize the shapes of the letters as they place them in the correct slot. We love how easy it is for children to grab the letters.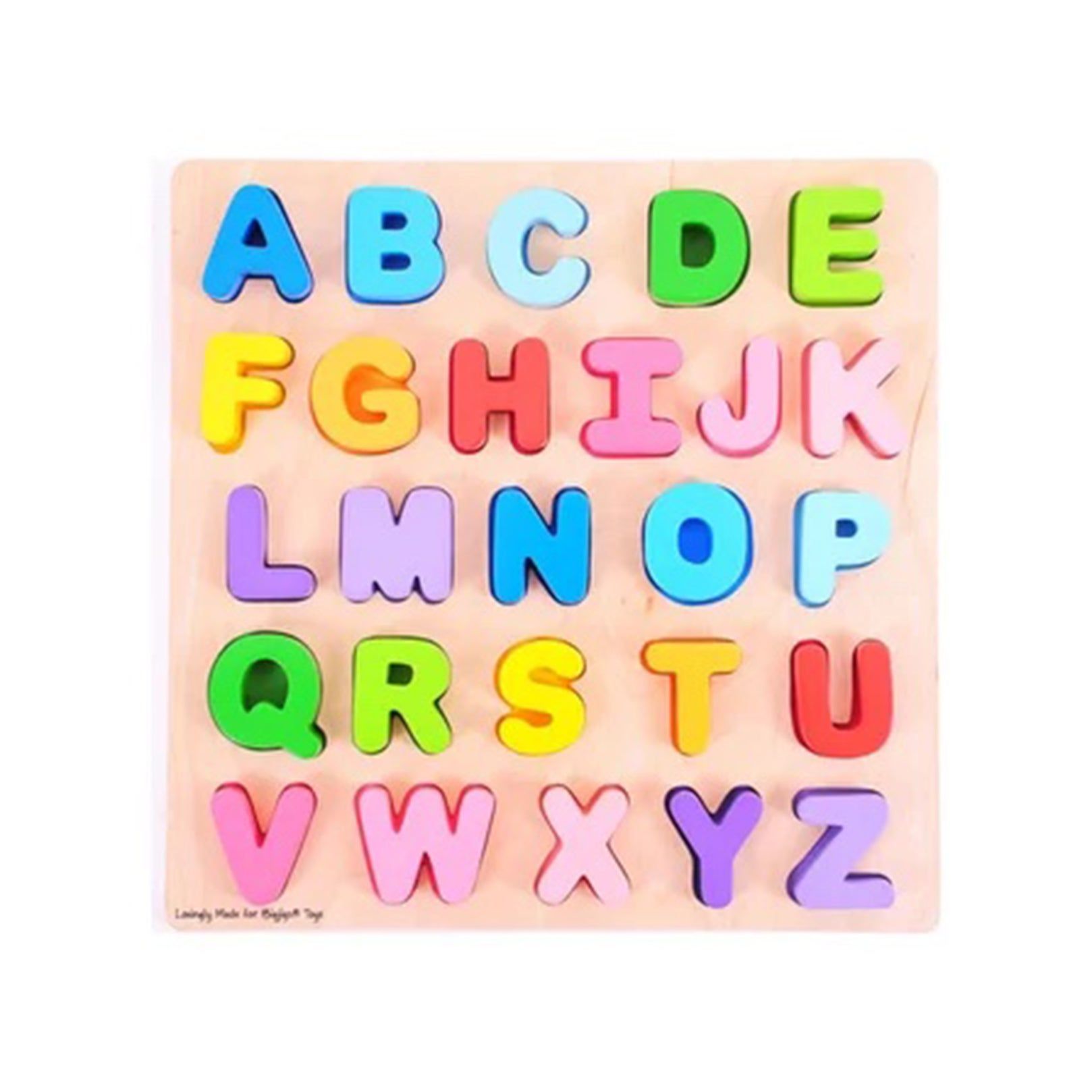 cucú Pizza Puzzle
This puzzle marries the art of fine motor skill development with one of a child's favorite food groups. The result is a charming, hand-crafted wooden puzzle that any 3-year-old will love putting together repeatedly.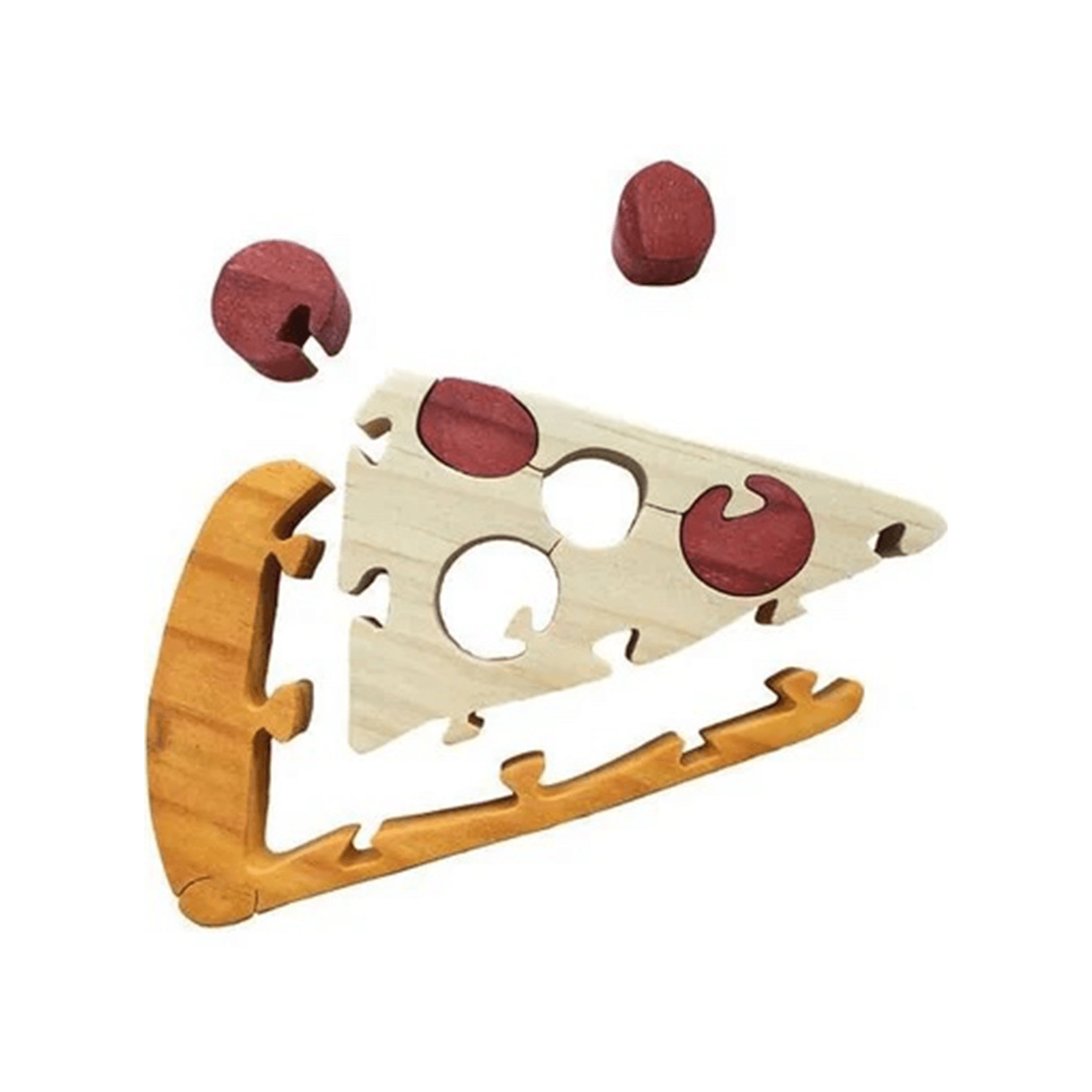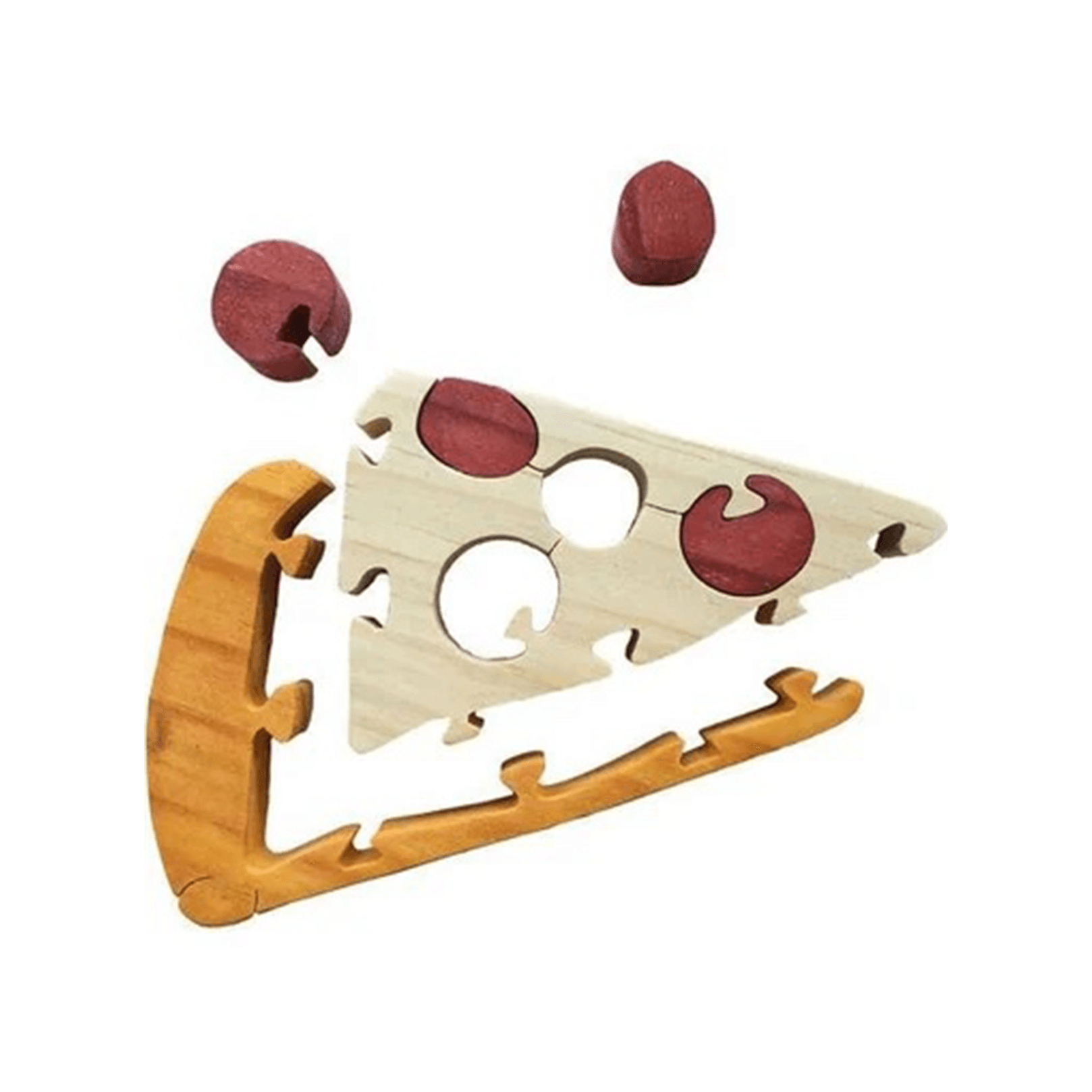 Tender Leaf Toys Weather Watch
Think of this as a more sophisticated busy board that teaches children weather science and moon phases. Though it's not a puzzle in the more traditional sense of the word, it allows children to learn by using pieces to tell a narrative that corresponds with the different seasons. The magnetic pieces can be placed to demonstrate a variety of weather conditions, and the interactive temperature band can be moved up and down.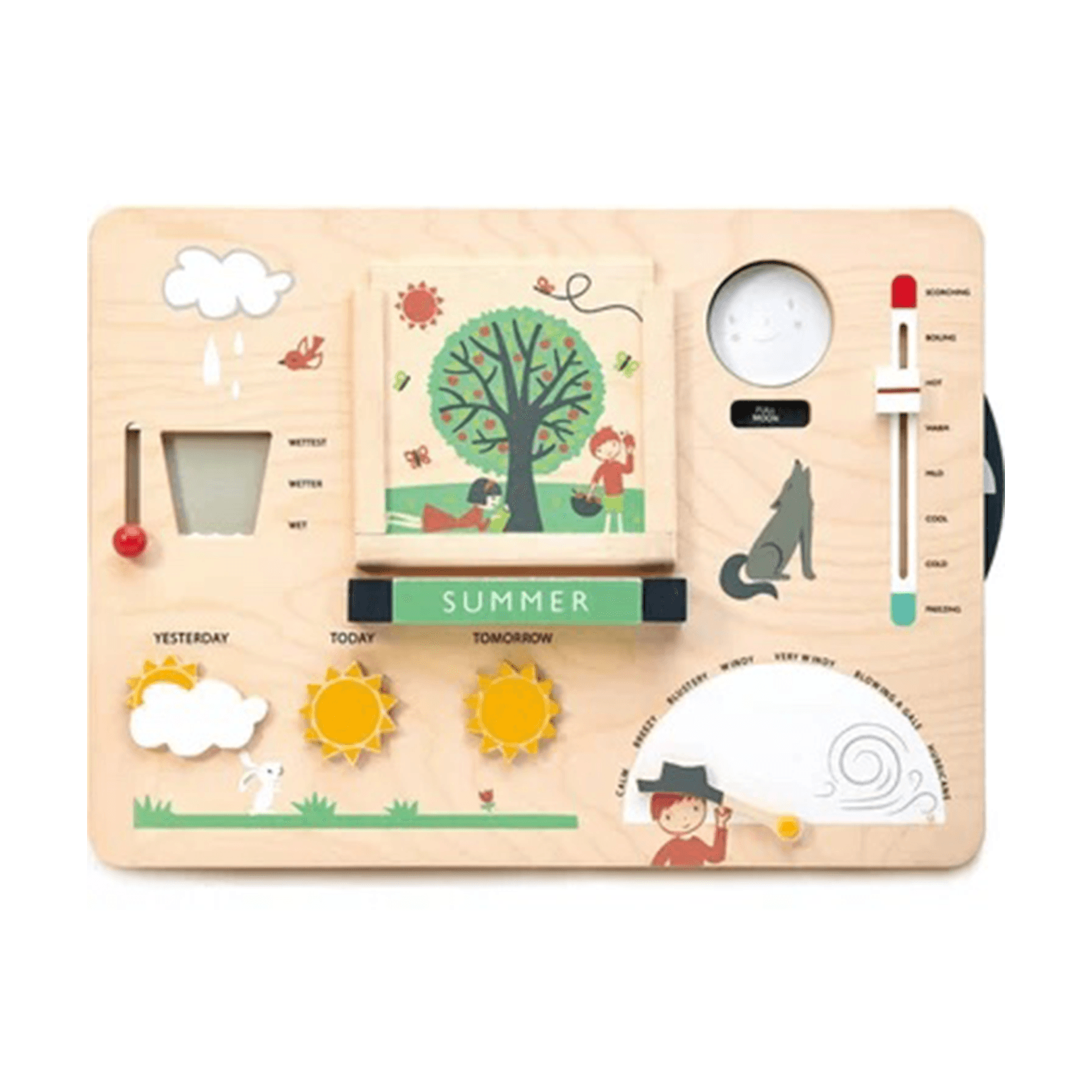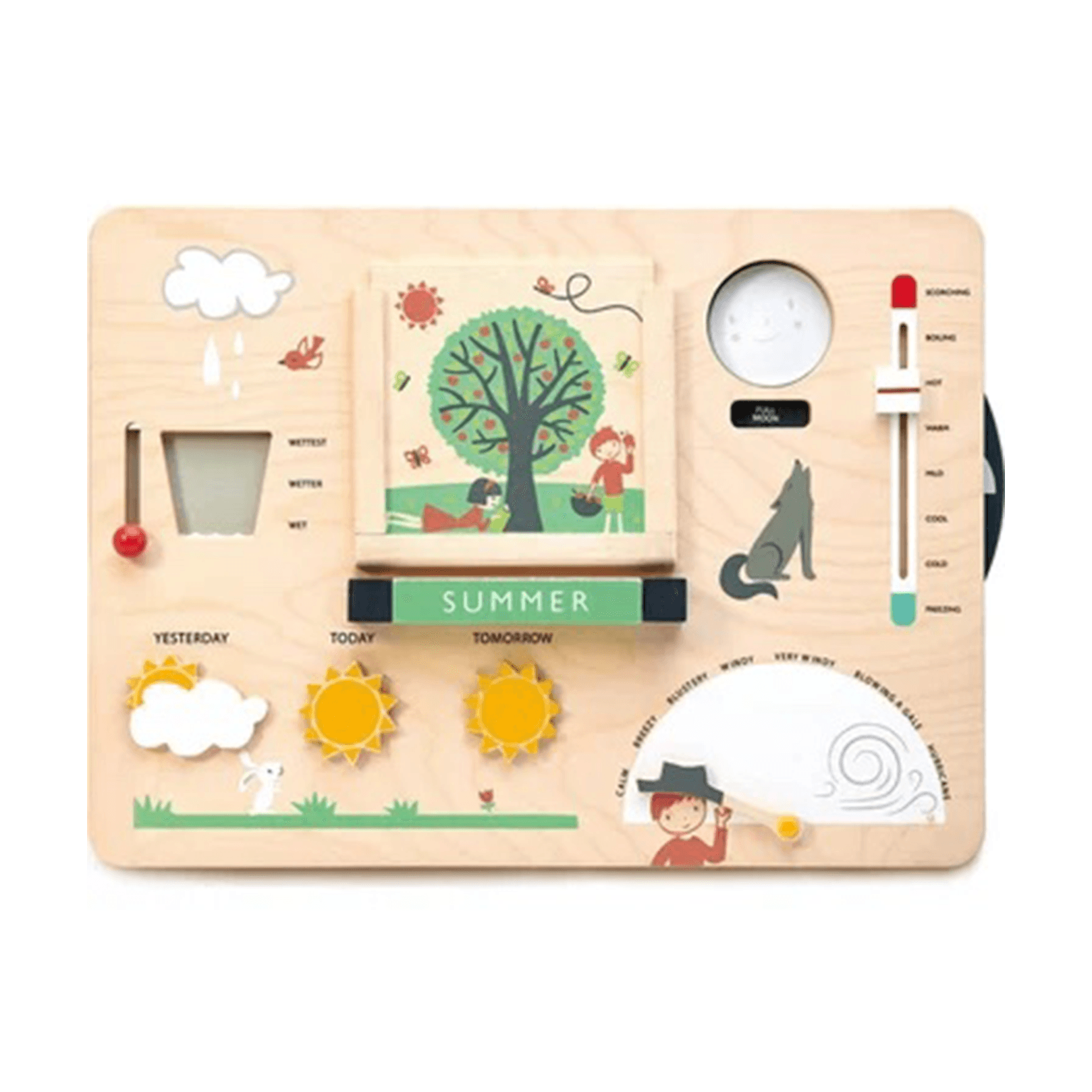 Begin Again Toys Number Snail Puzzle
Learning to count on your fingers is fine but learning to count with an adorable, multicolored snail is way more fun. Mini mathematicians follow the snail's shell pattern to explore numbers 1 to 10. This compact little puzzle is so cute, we think it makes a great display piece well after they've mastered their numbers.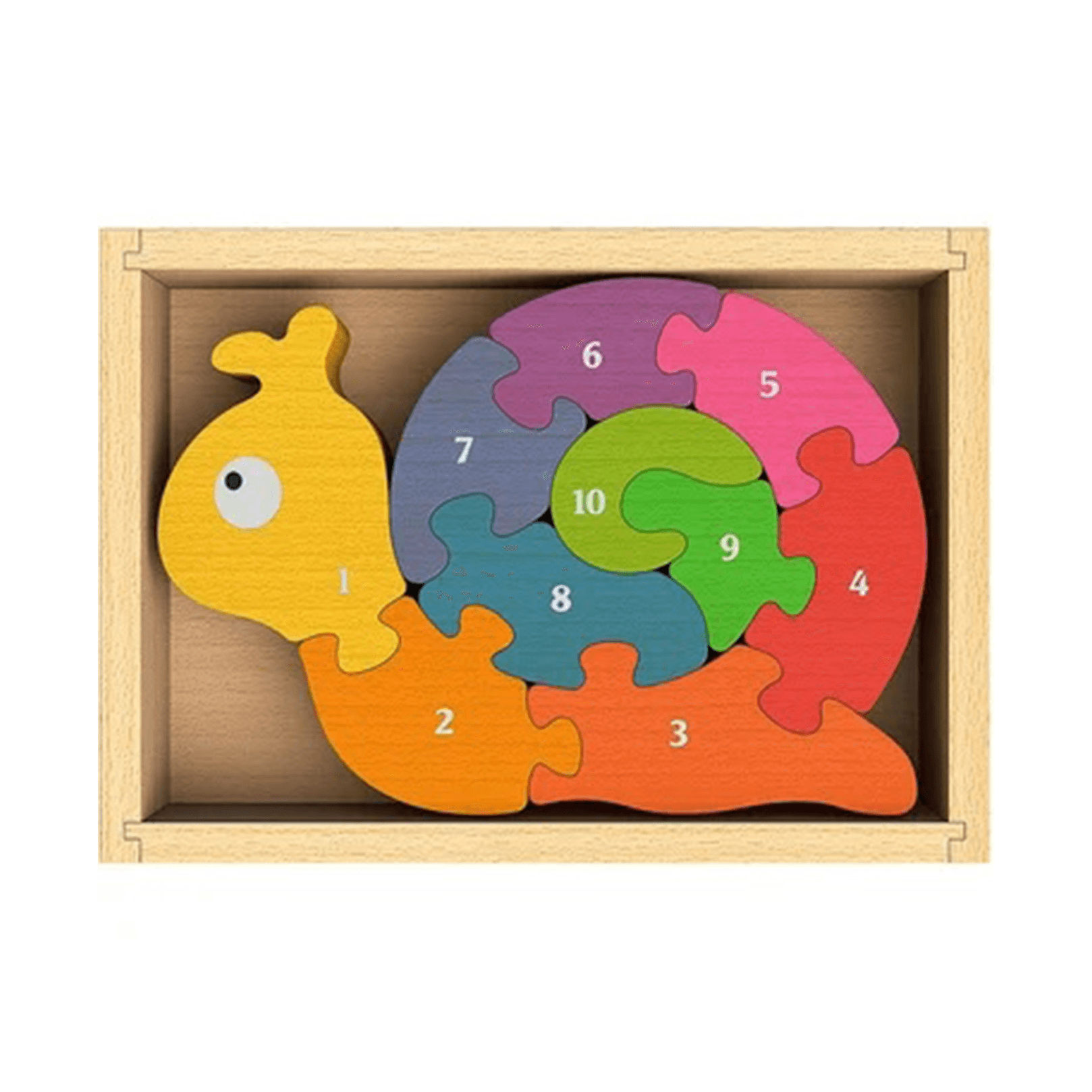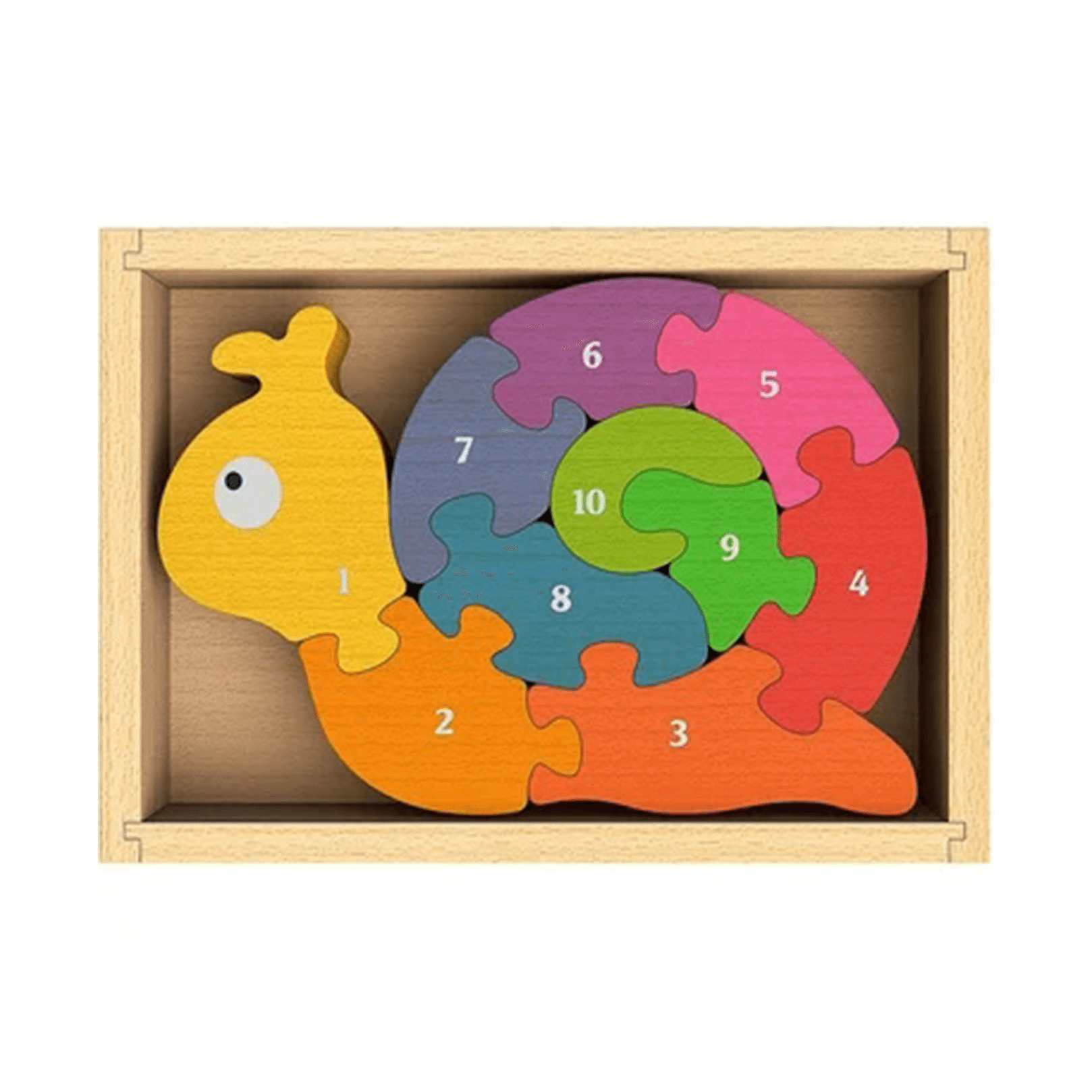 Jack Rabbit Creations Magical Rainbow Puzzle
The beauty of this 3-D puzzle is its simplicity. Let kids stack wooden arches to make a rainbow and practice balancing pieces in different configurations. The little tray makes it easy to play with, even on soft carpeted surfaces. And like the snail puzzle, it looks absolutely adorable atop a dresser or on a shelf.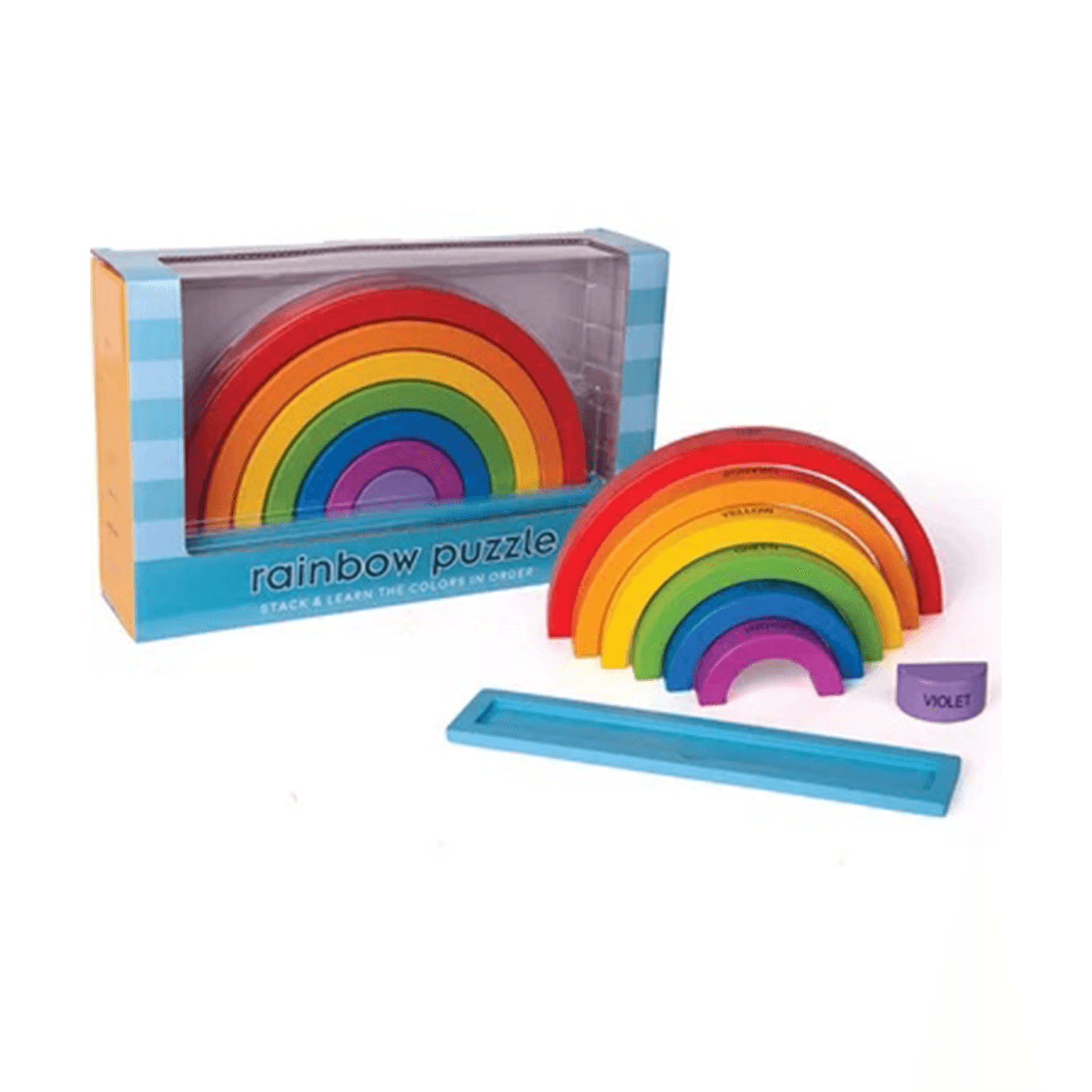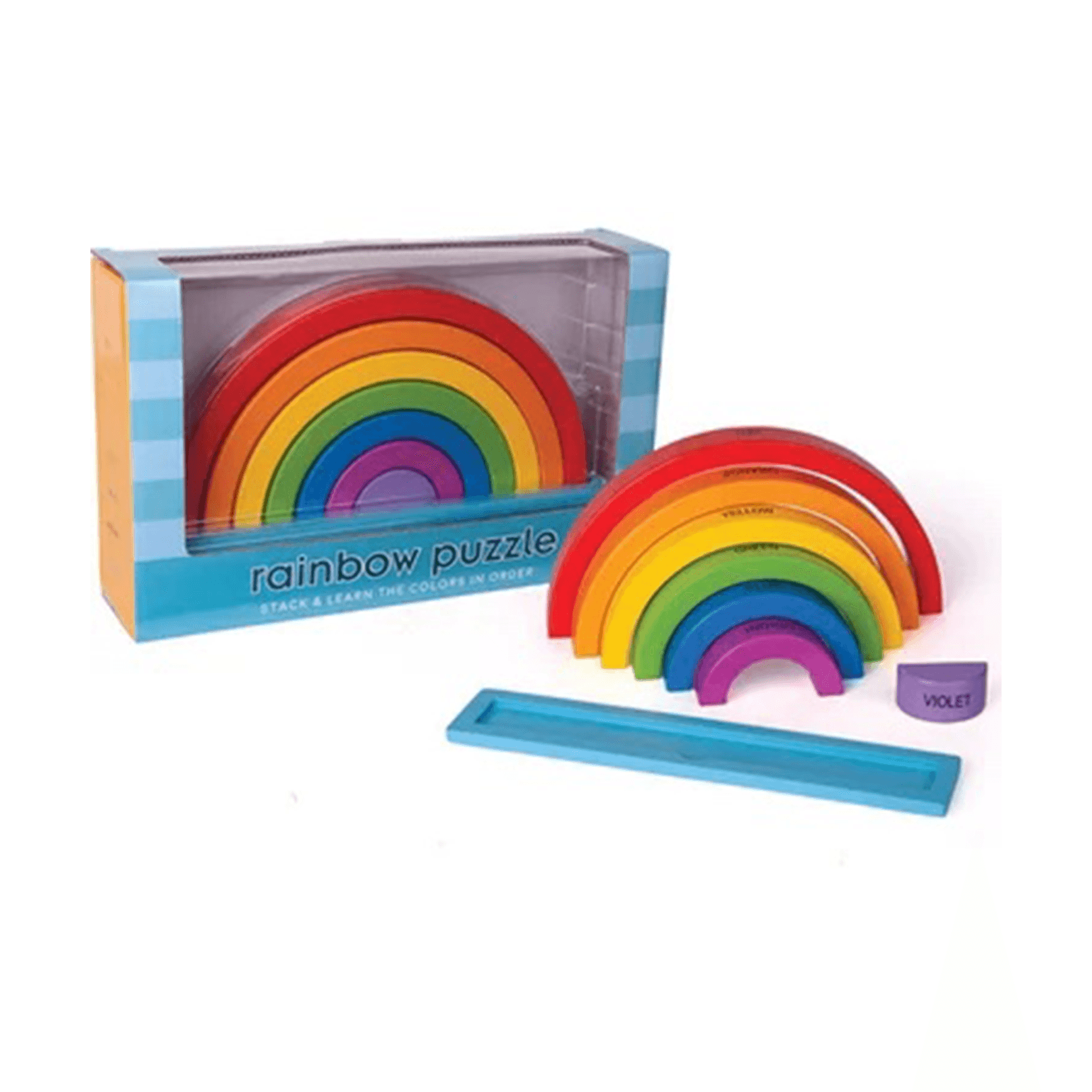 Floss & Rock Space First Puzzles
This puzzle tub is full of progressive puzzle fun! Kids start out with a simple, space-themed 3-piece puzzle. Once they've mastered that one, three additional puzzles are in the bucket: a 4-piece, 6-piece, and 8-piece set. We love how they all fit in the sweet little tub that makes it easy to encourage kids to put the pieces away themselves.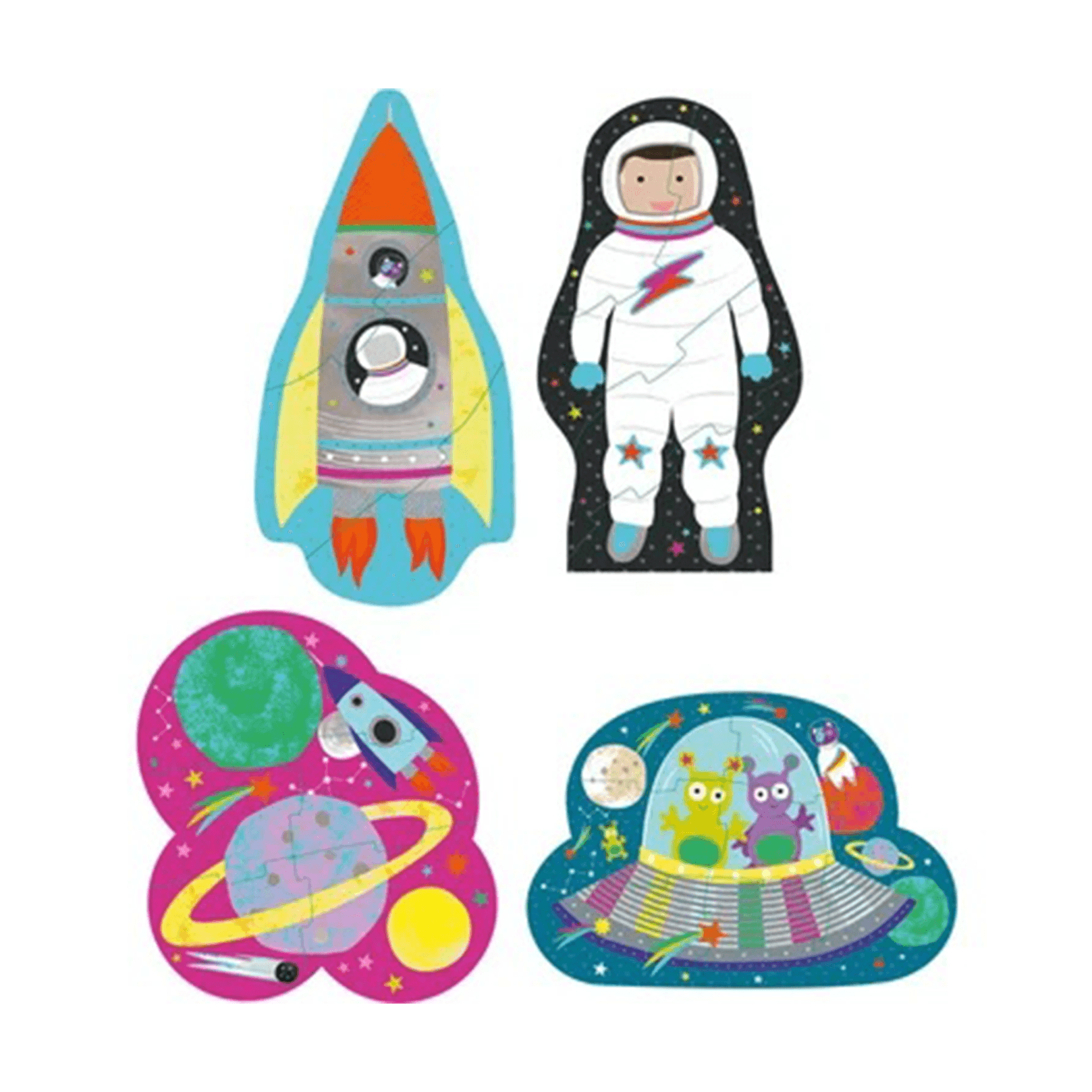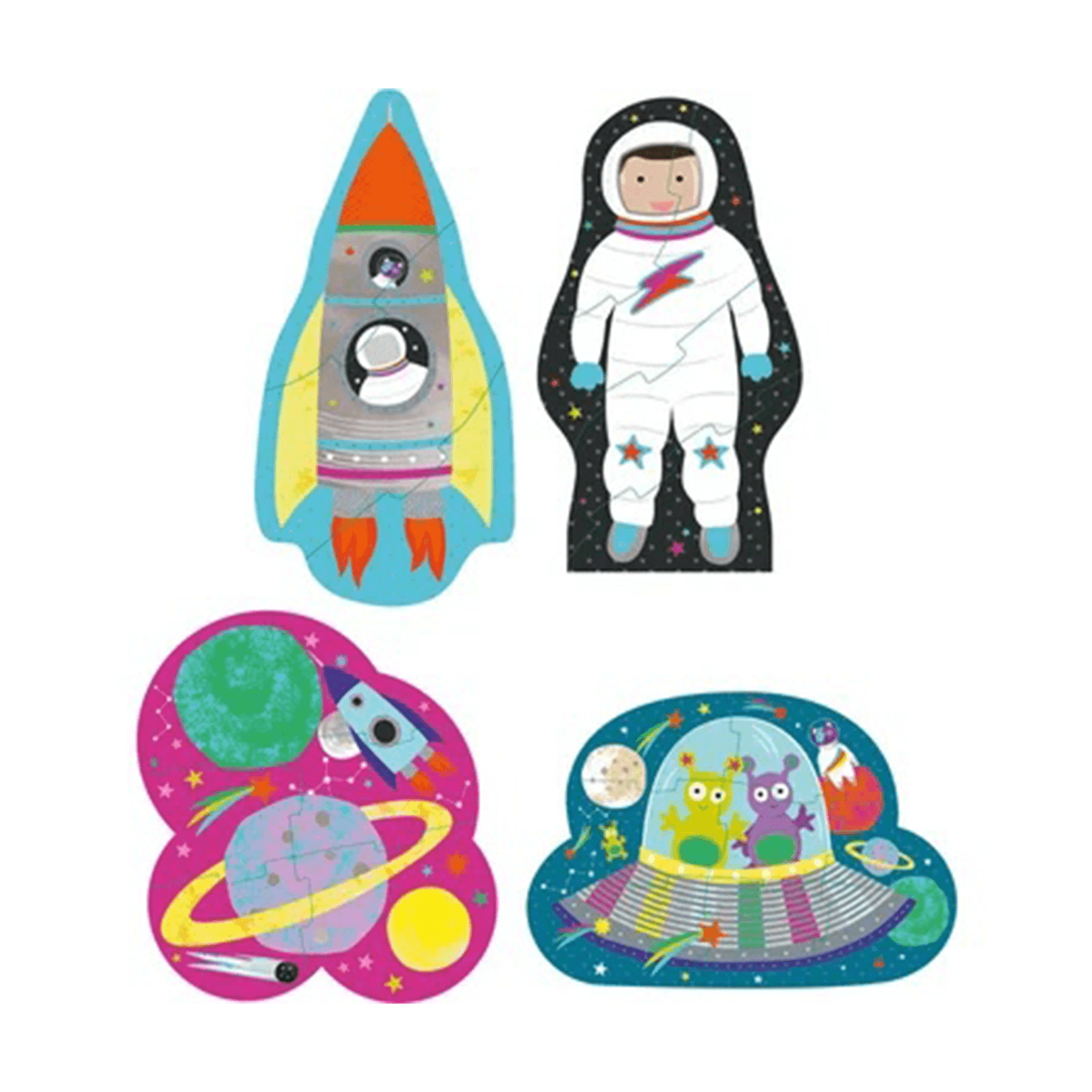 Scratch Contour 24-Pieces Pelican Puzzle
When it comes to finding a floor puzzle for a 3-year-old, it's important to make sure there aren't too many pieces. A puzzle like this one, a 24-piece cardboard puzzle that offers a traditional puzzle layout in a cute pelican shape, makes a nice step up from simple wooden puzzles but isn't overwhelmingly complicated.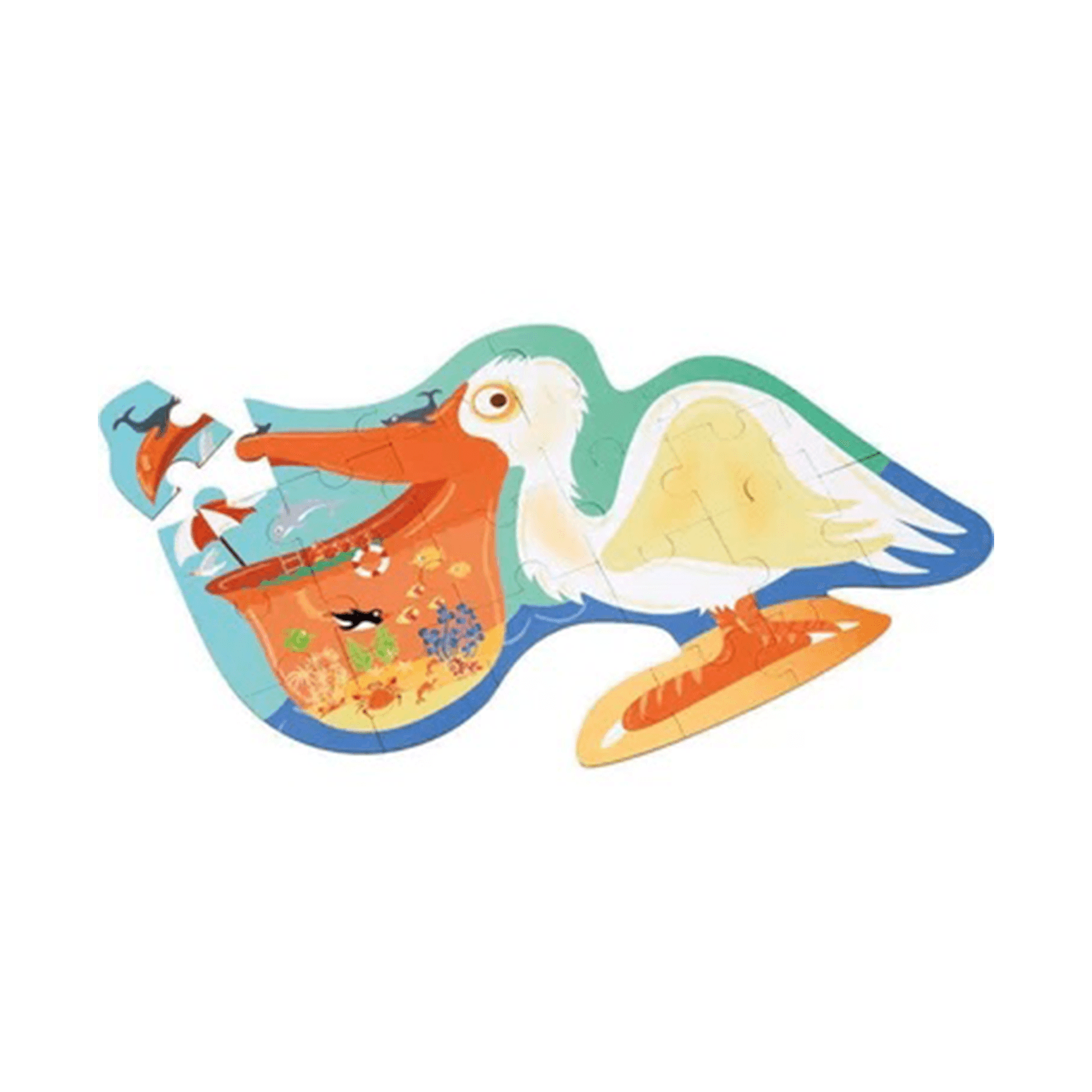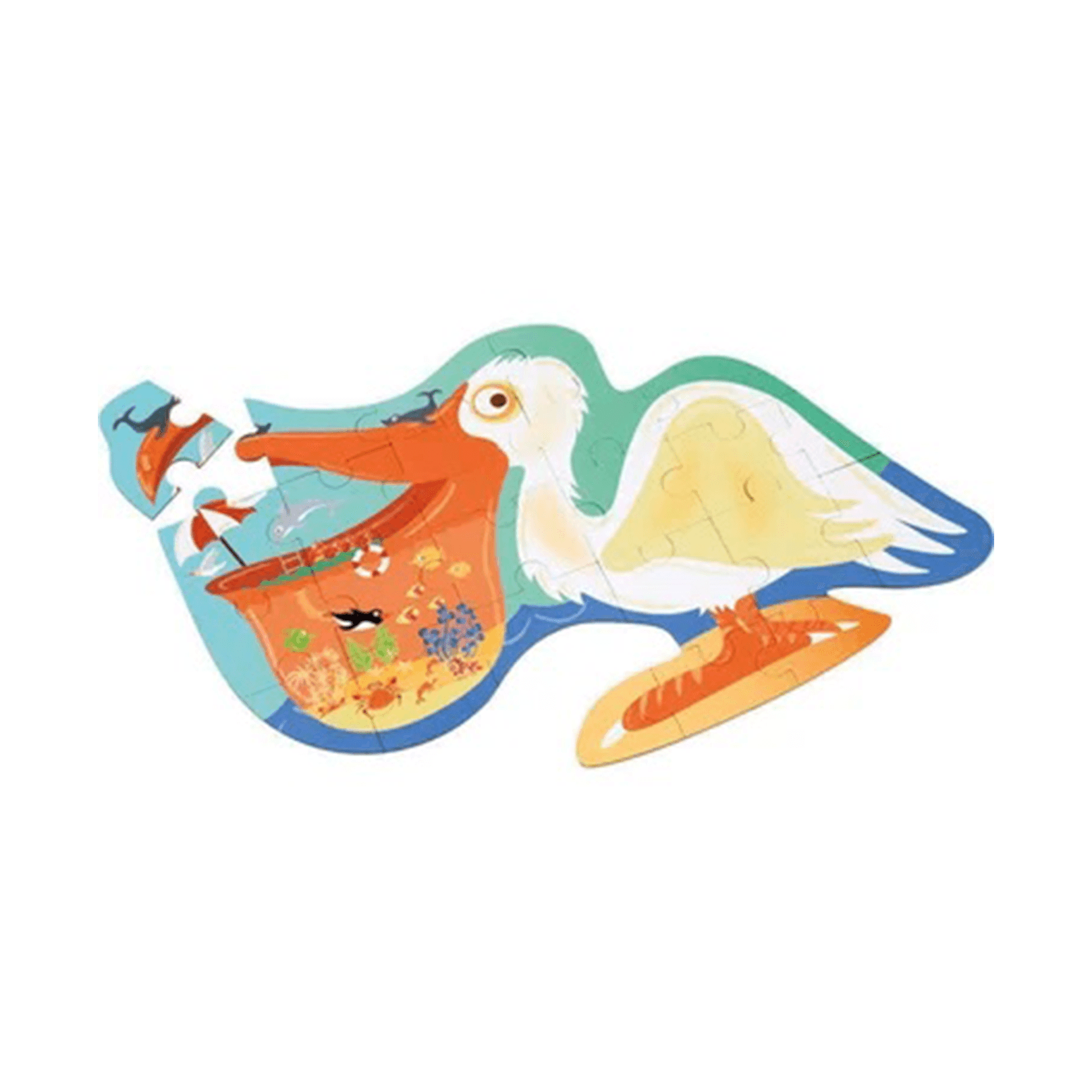 Tender Leaf Toys Ouch Puzzle
A little wooden puzzle that teaches kids to recognize the basics of anatomy, including the skeletal system and major organs. Not only is this a puzzle for curious kids, it also makes an excellent toy to help children identify what hurts on their bodies, explain illness, and ease anxiety about going to the doctor.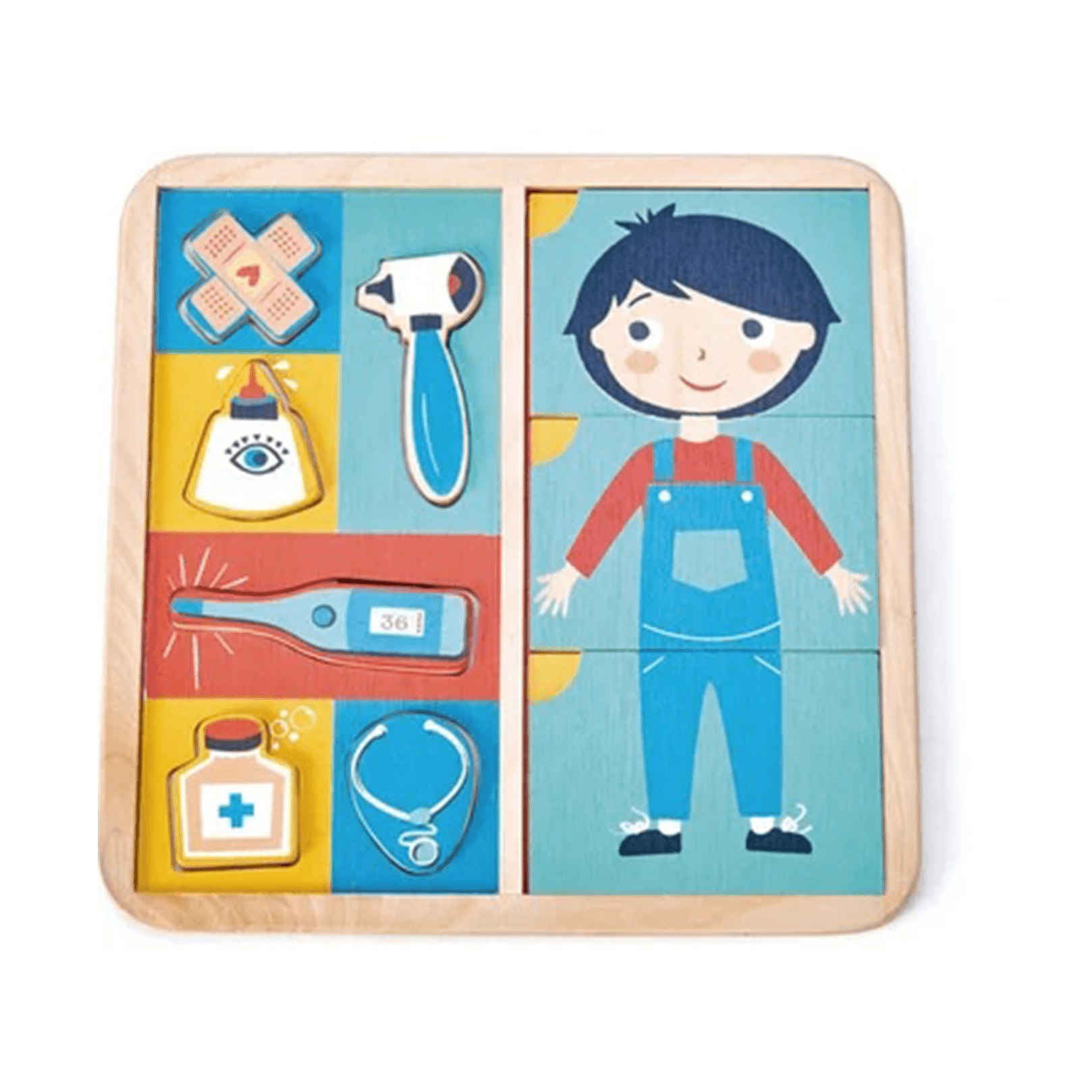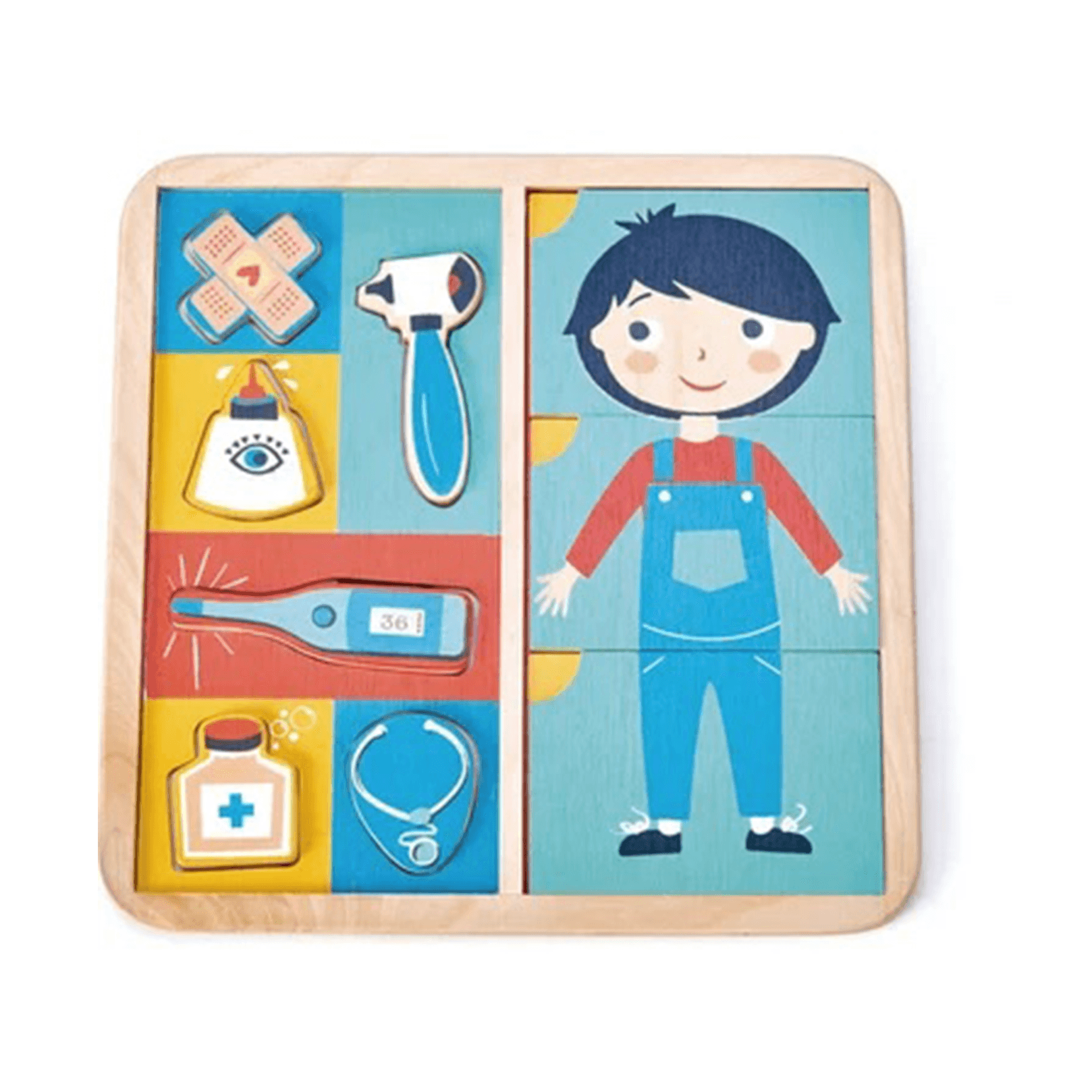 Amber Guetebier
Amber is a writer with a penchant for books, pirates, plants, and travel, not necessarily in that order. She writes about all of these things, too, and occasionally uses an old typewriter to do it. A California transplant living in St. Paul, Minnesota, she enjoys exploring the world with her adventurous, kind son, who is reading over her shoulder as she writes this. Discover more of her habits at .