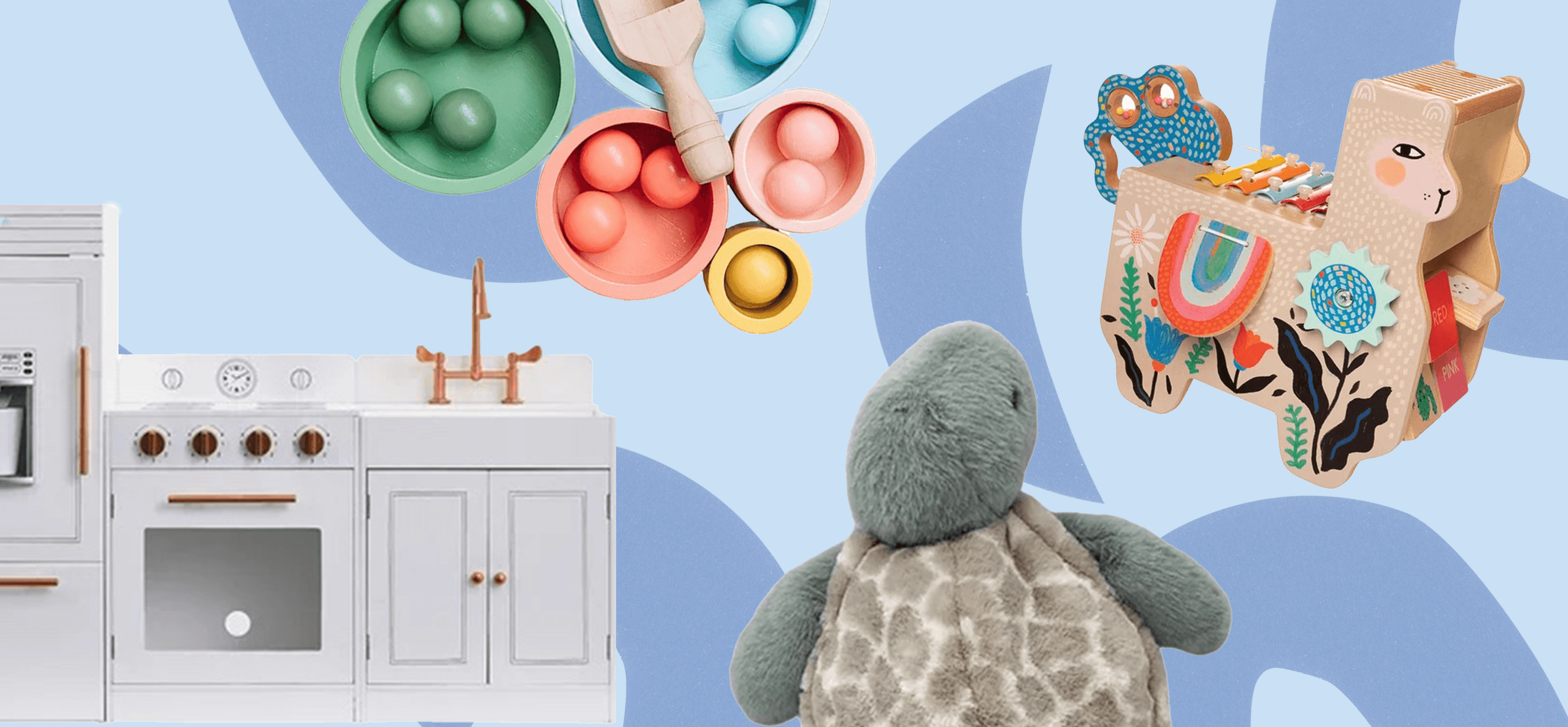 Gift Guide
The Best Gifts for Toddler Boys
As babies transition into toddlers, they start exploring the world much differently. To help you choose the best gift for the toddler boy in your life, we've rounded up 15 fantastic options that will turn playtime into a learning experience.
Written By

Dobrina Zhekova
As babies transition into toddlers, they start exploring the world much differently. They become more aware of themselves, their emotions, and their surroundings, which also changes how they play. Stacking, shape-sorting, and role-playing toys are all excellent gifts for toddler boys as they support their development and help them reach important milestones. This is also the best time to introduce them to the alphabet, numbers, and primary colors. Of course, it's easier said than done, which in this case requires sipping through thousands of options online.
Exploration Station
There's no better way to challenge a toddler's adventurous spirit than by adding a space or ocean-themed exploration station to his toy collection. These wooden Manhattan Toys' activity centers will teach them the basics about marine life and stars by helping them develop their motor and color recognition skills. Oh, and did we mention that they will keep them busy for hours so mom or dad can take time for themselves?! You're welcome.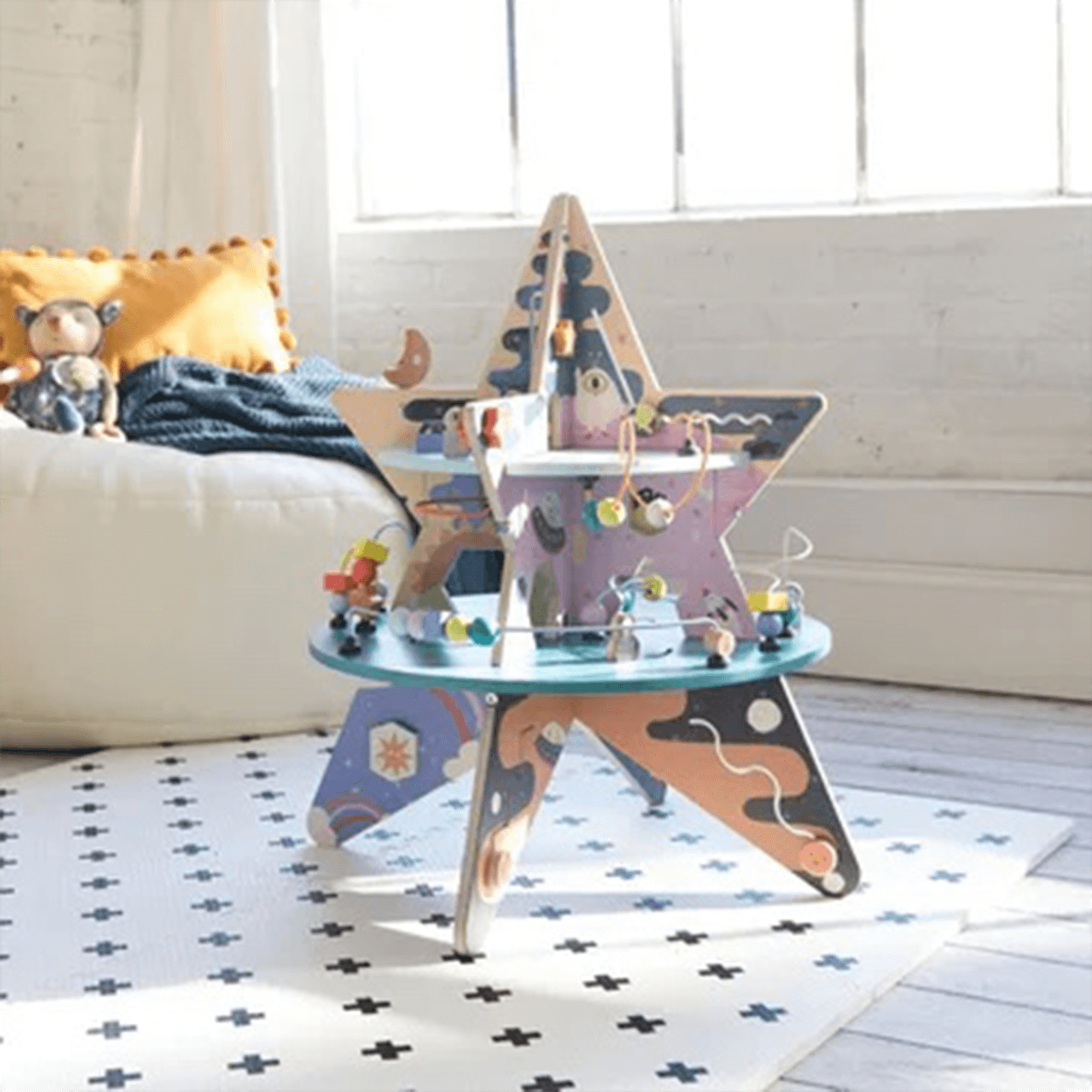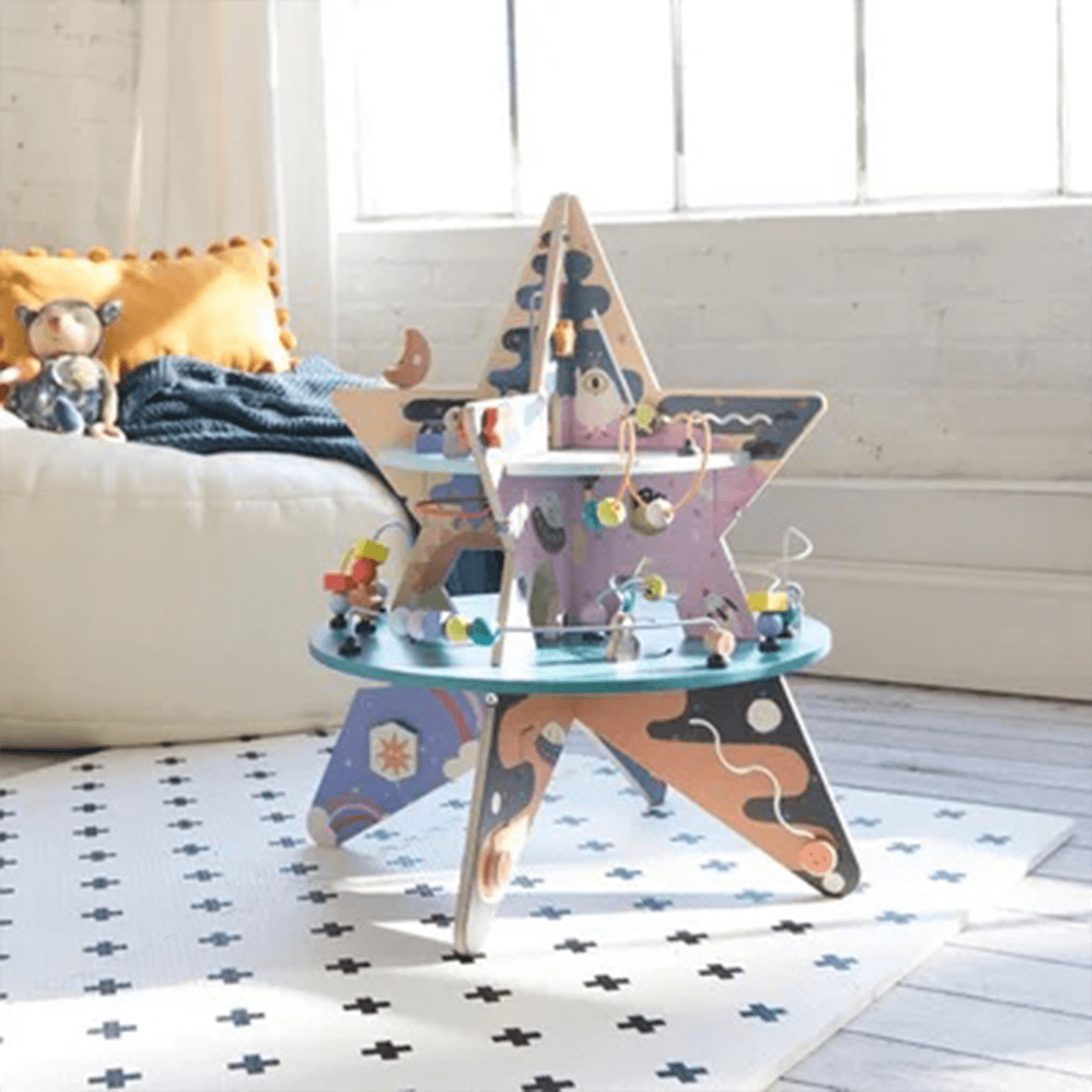 Activity Walker
A
baby walker
is the gift that keeps on giving as toddlers grow. From sitting to walking alone, it will keep them occupied during each stage of their walking journey. Among the activities are a shape sorting game, counting flaps, a bead maze, a mirror, and many others that will help them meet their developmental milestones while having fun at the same time.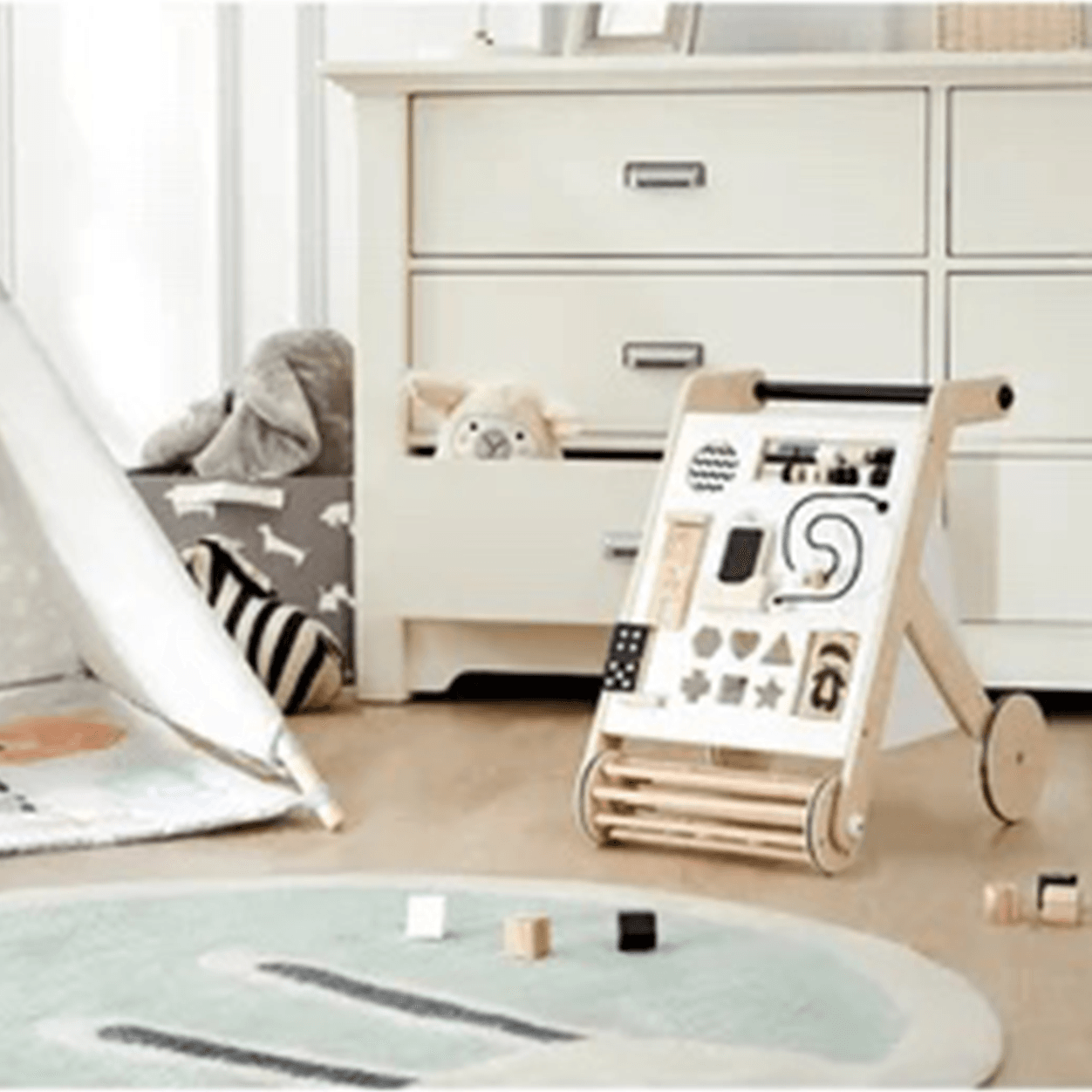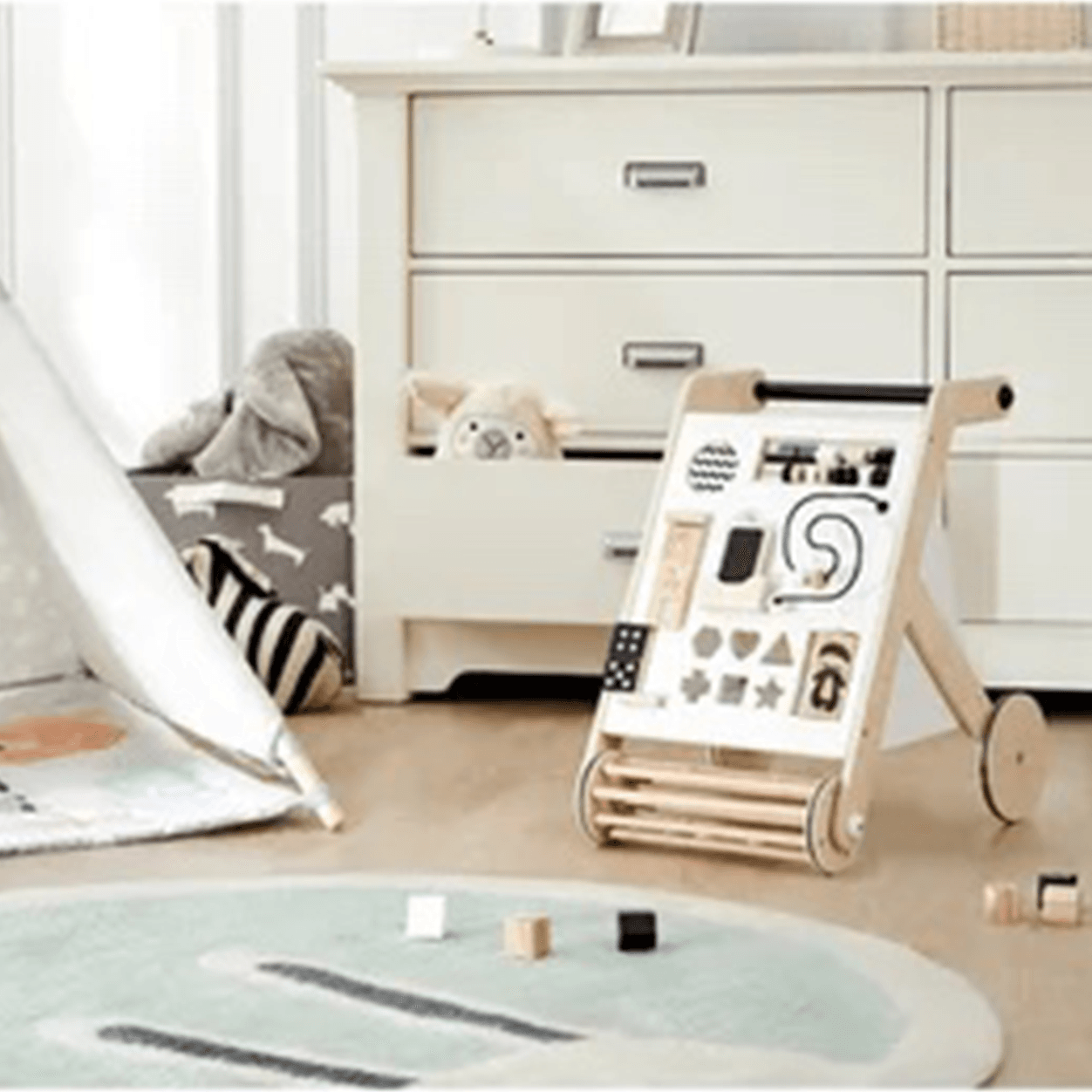 Plush Lovey
They may be growing, but toddlers still love their stuffed animals. These ultra-soft baby T-Rex and French bunny by Mon Ami are incredibly fuzzy, cute, and just the right size to carry in a toddler's backpack in case they become inseparable. Another bonus? Stuffed animals help toddlers soothe themselves to fall asleep easier and also are great pretend-play companions.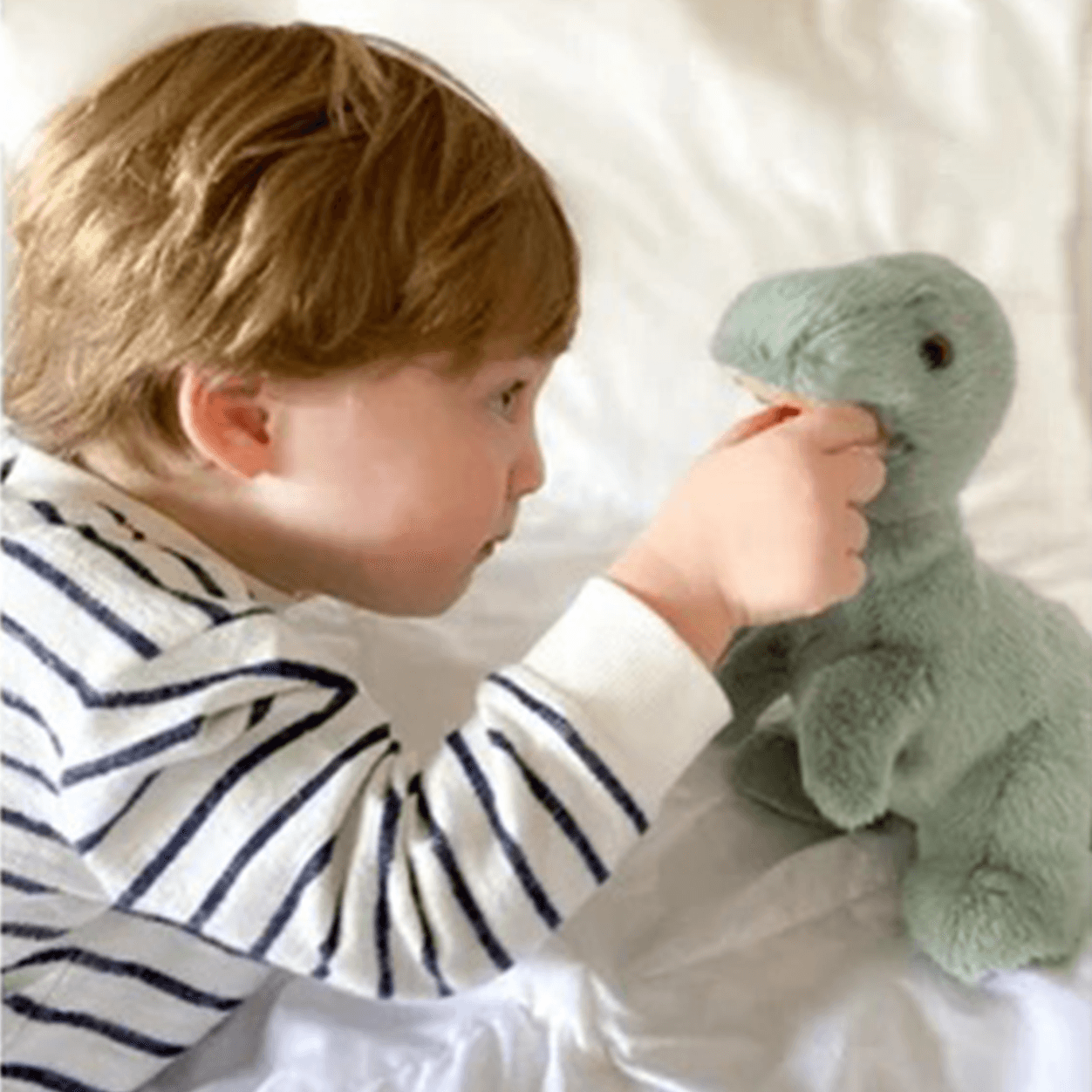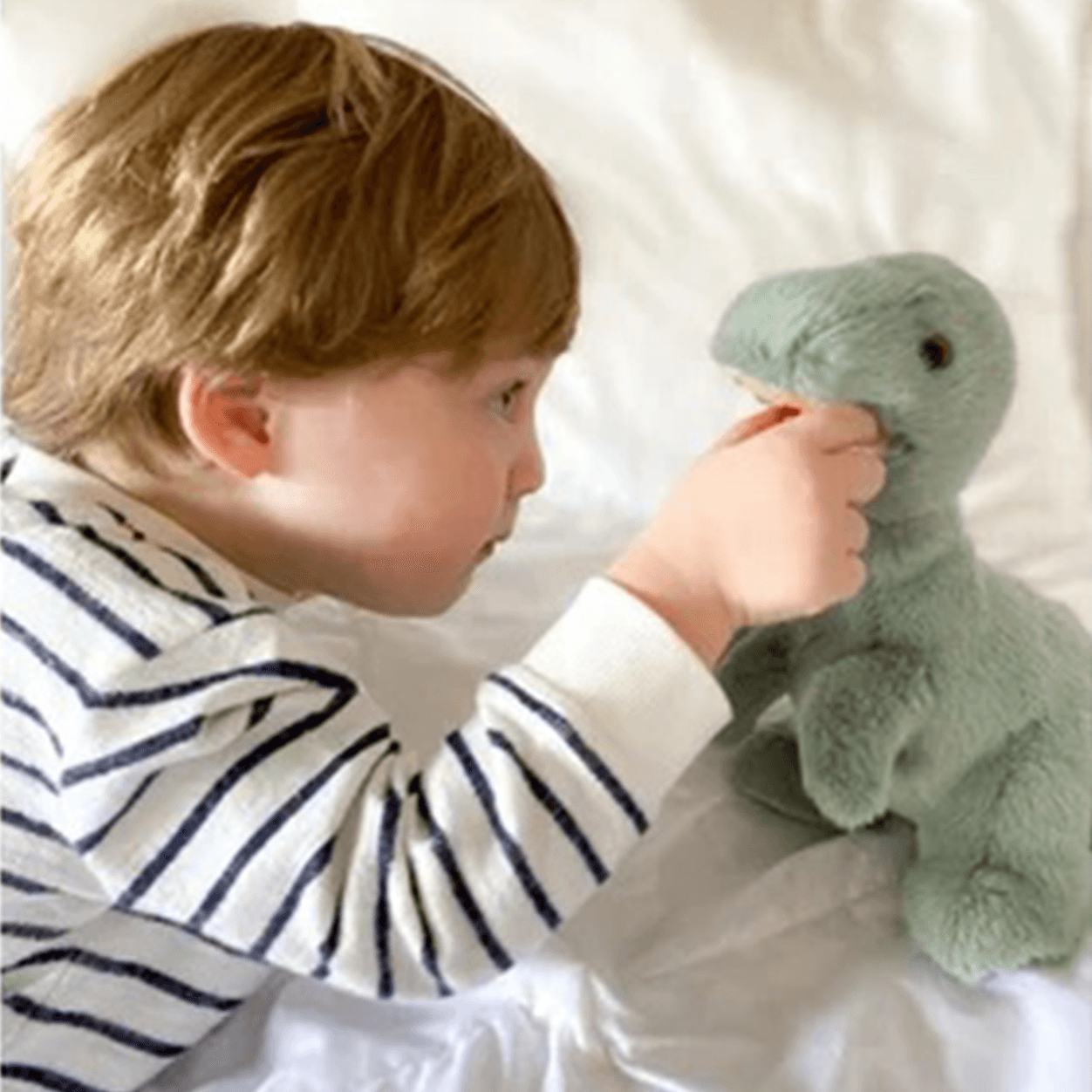 Table and Chairs
Toddlers love their newfound independence, so gifting them their own table and chairs will make them incredibly happy. This Tender Leaf Toys forest-theme set comes with a table with a chalkboard panel and a hidden storage compartment, perfect for crayons, chalk, and toys. The rabbit and bear-inspired chairs are made from plywood and have a capacity of 66 pounds each.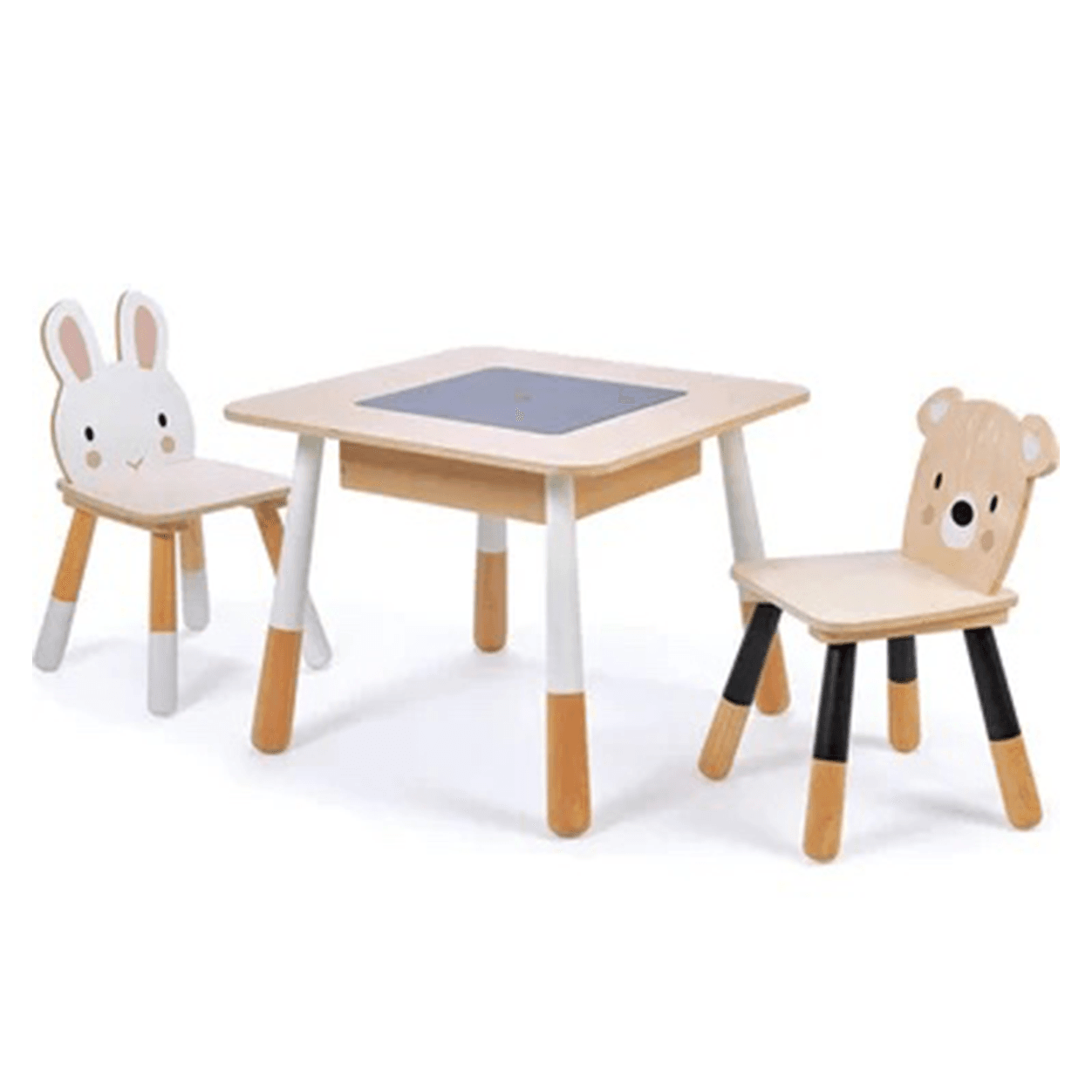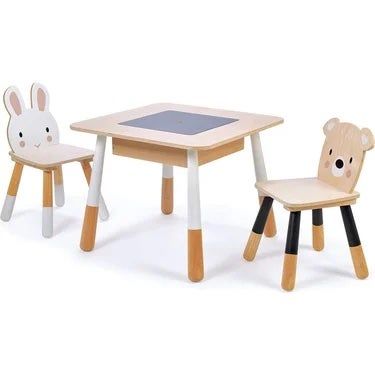 Kitchen Range
A play set that keeps them busy and teaches them about food preparation? Why, yes! This elaborate kitchen range by Teamson Kids has everything a real kitchen does—a refrigerator, a stove, an oven, and a sink. The interactive and realistic design allows little chefs to explore cooking spaces, play pretend with their peers, and fine-tune their motor skills by opening the cabinets and twisting the knobs.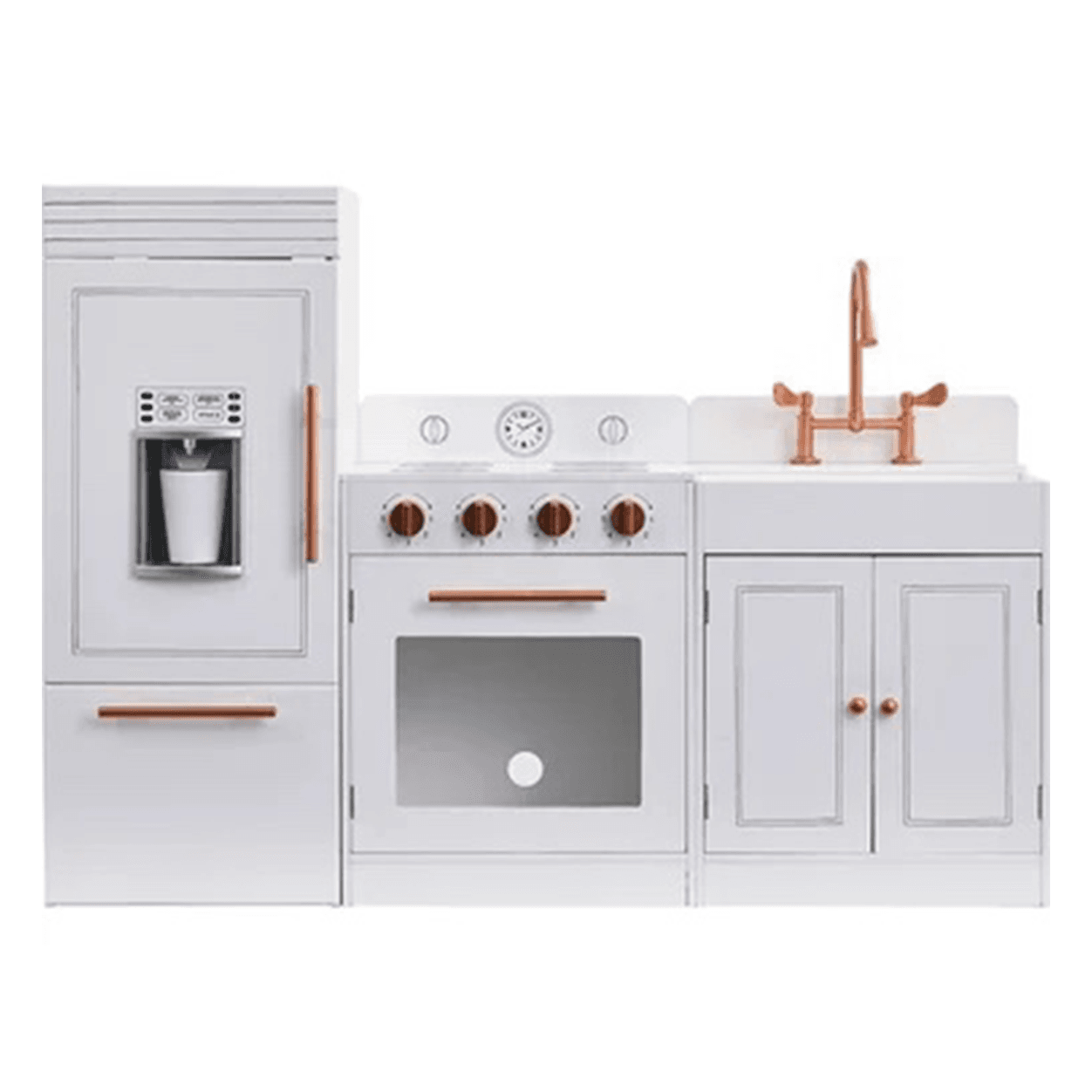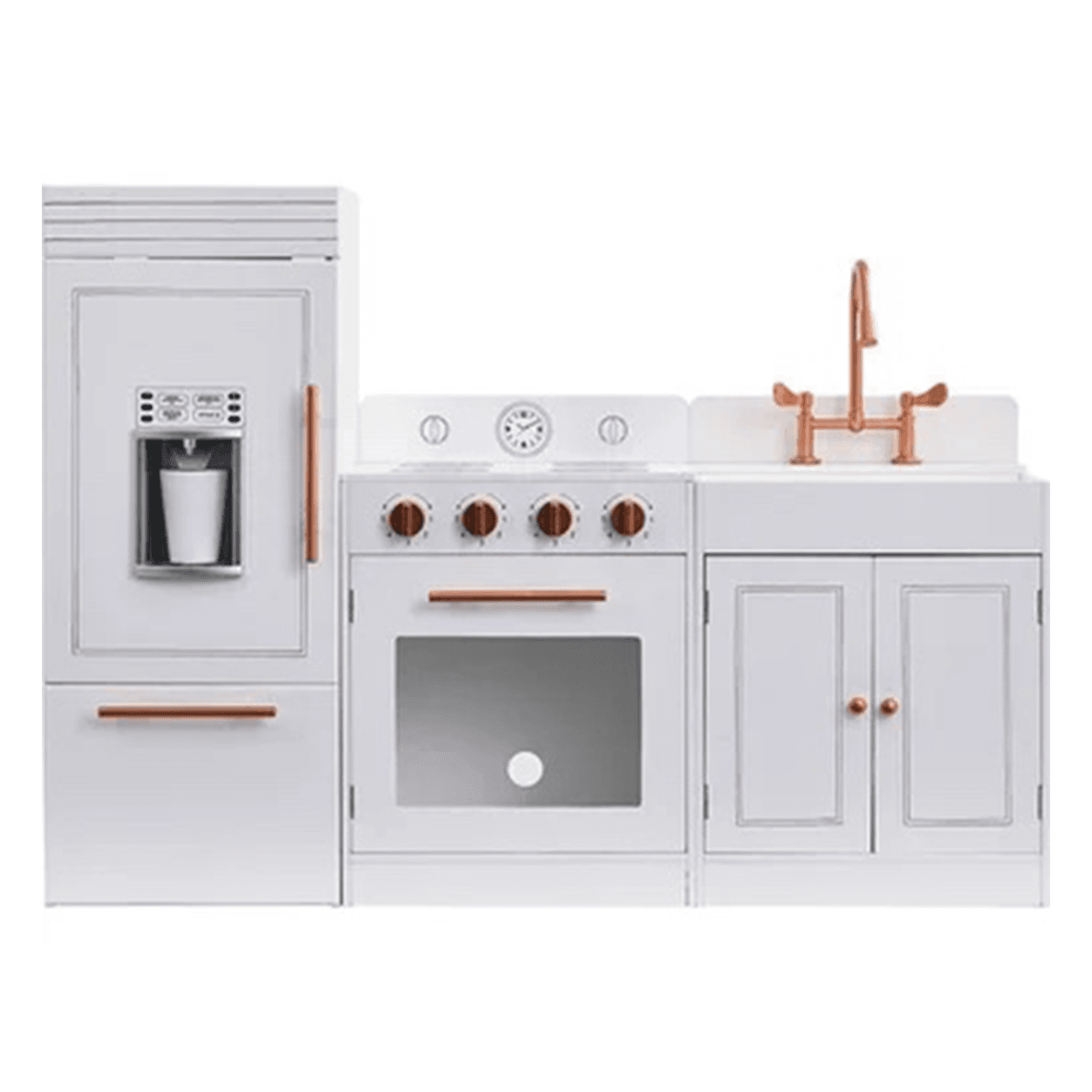 Train Set
Problem-solving, developing fine motor skills, sparking their imagination, the benefits of a
train set
gift are many. This one by Le Toy Van comprises 180 wooden pieces, including tracks, bridges, buildings, and other accessories that make it more realistic and fun to play with.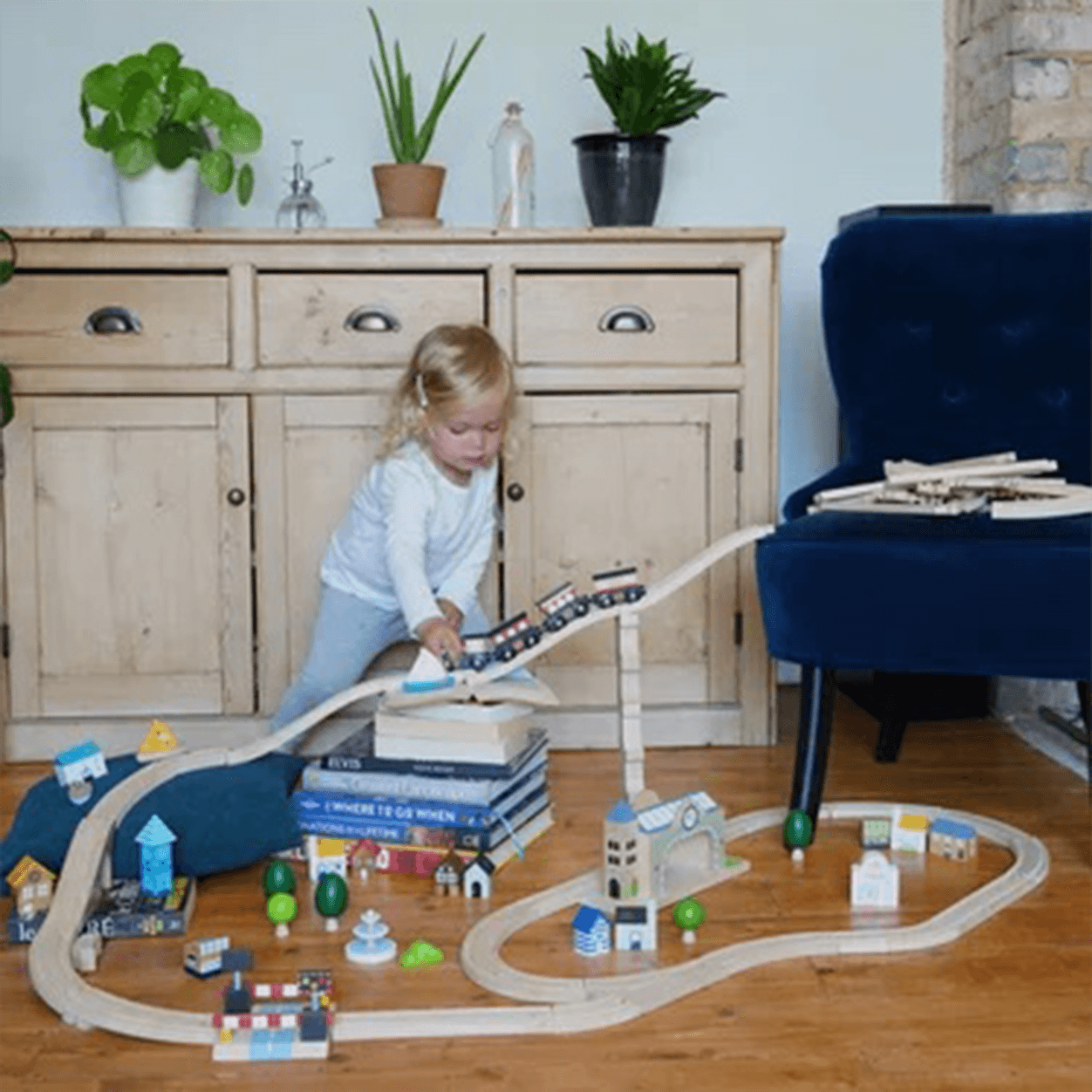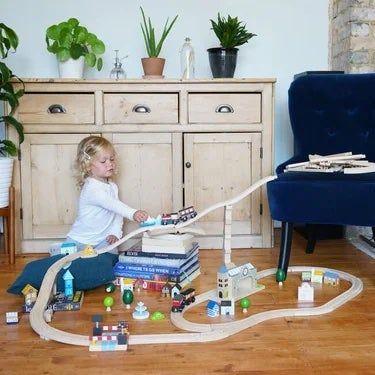 Backpack
Toddlers love imitating adults, so gifting them their first backpack where they can carry their water bottle and a favorite toy will win you major brownie points (plus, let's face it, toddlers in mini backpacks are quite simply the cutest thing ever).

And speaking of cute, meet Mon Ami's Taylor Turtle backpack. It is so soft and fuzzy it can easily double as a stuffed animal and has adjustable straps and a zippered storage compartment for easy carrying.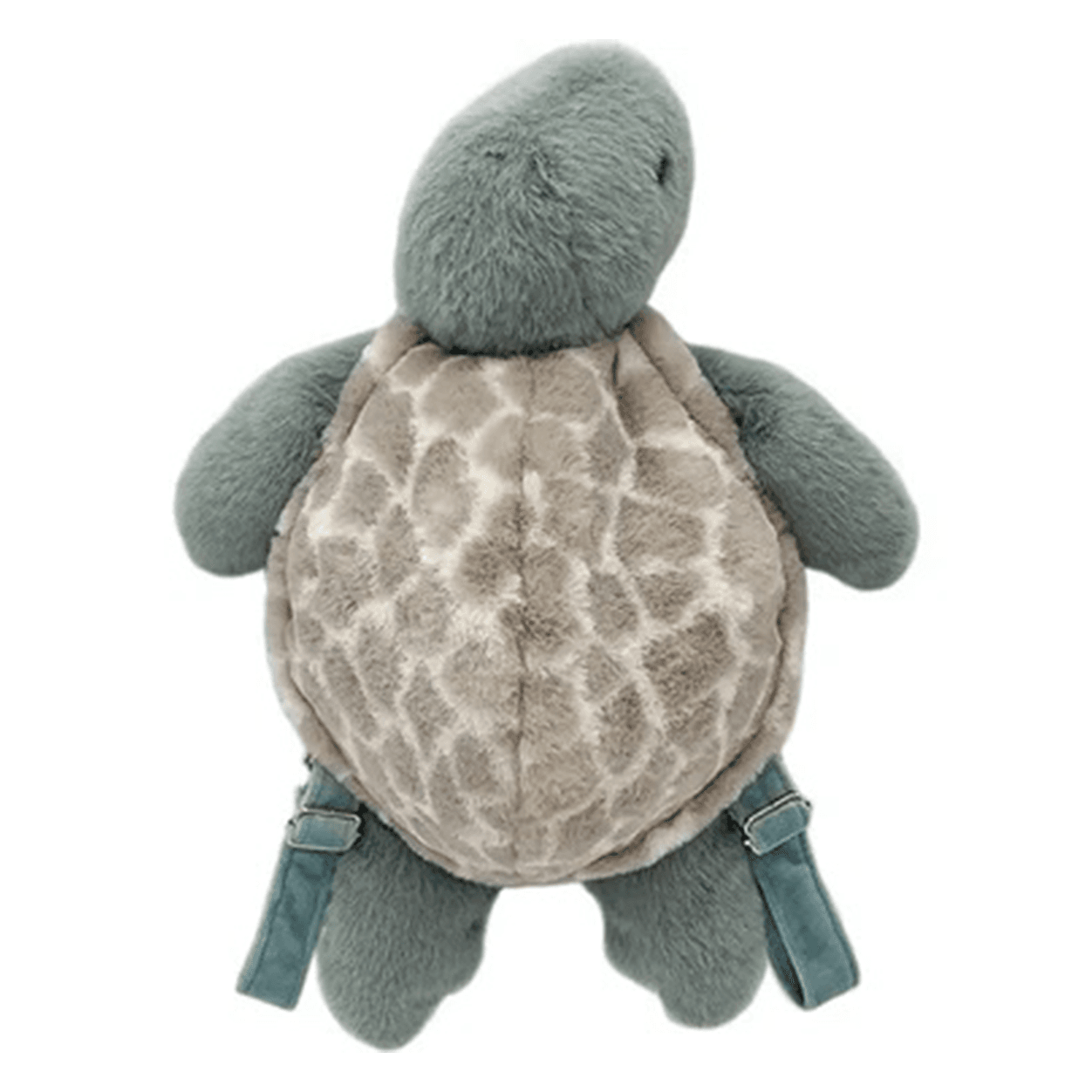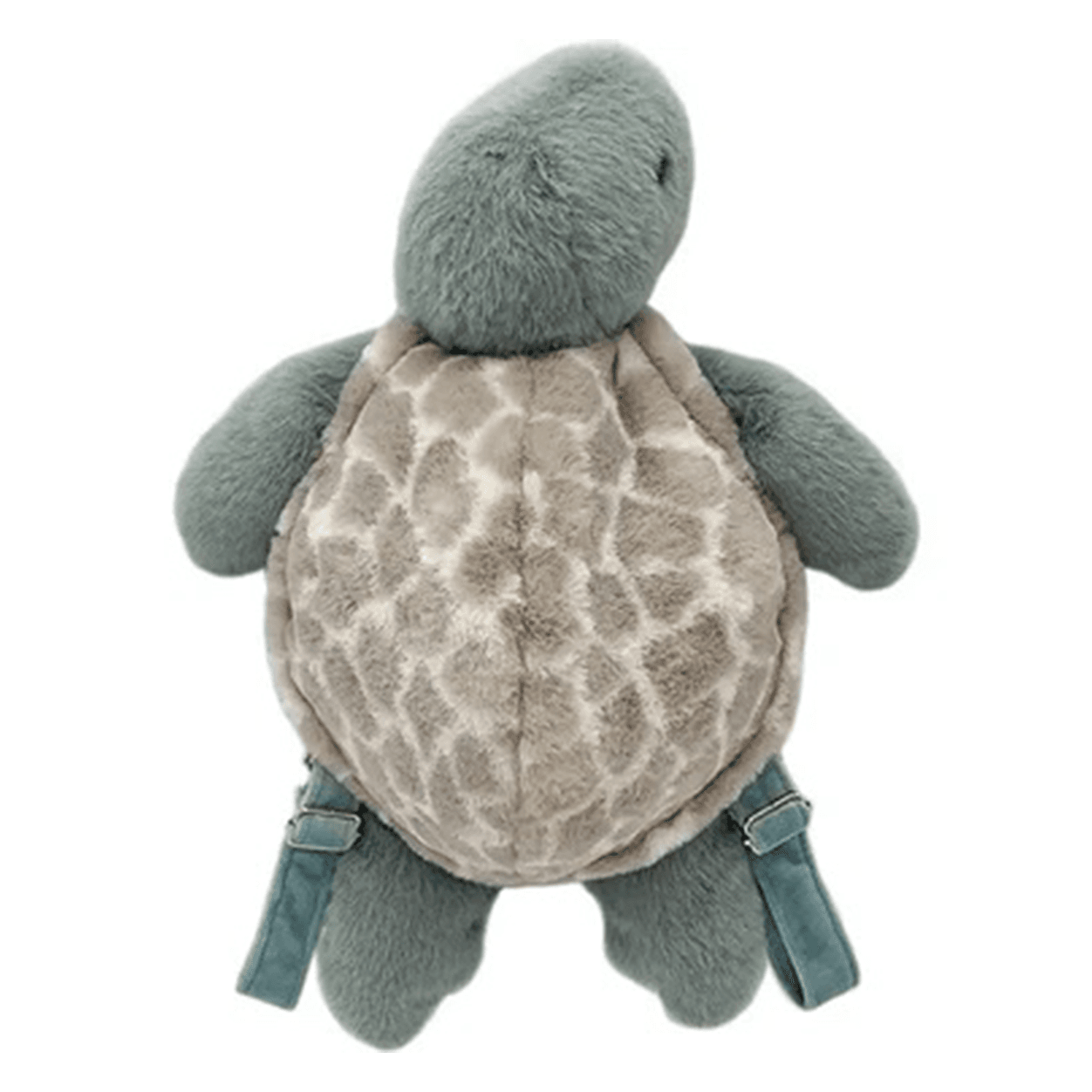 Puzzle
Coordination, shape recognition, and logical thinking are just three reasons that make puzzles an excellent
gift for toddler boys and girls
. And since we love multitasking toys, we recommend this play puzzle that, once assembled, transforms into an actual pirate ship toy that will spark your little one's imagination.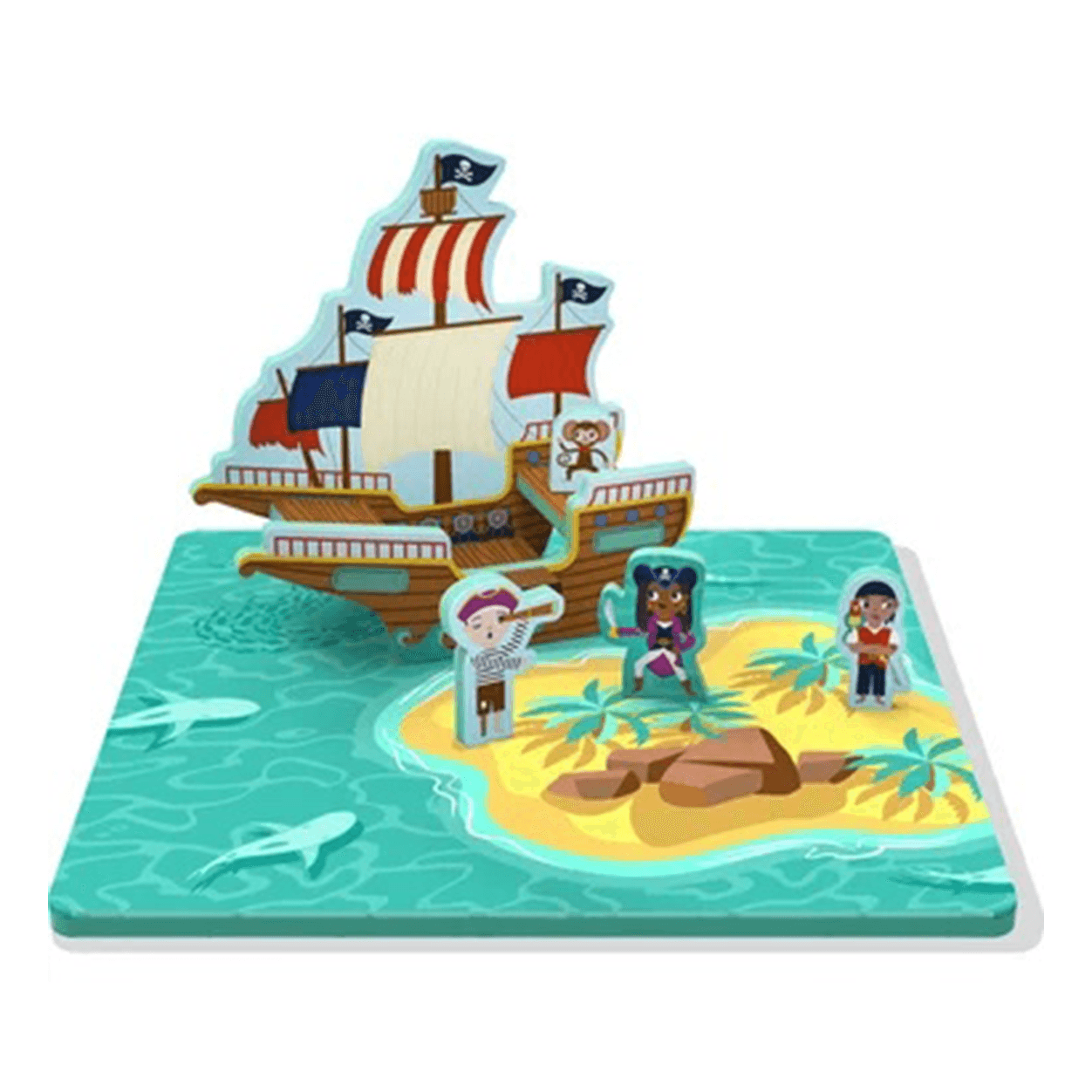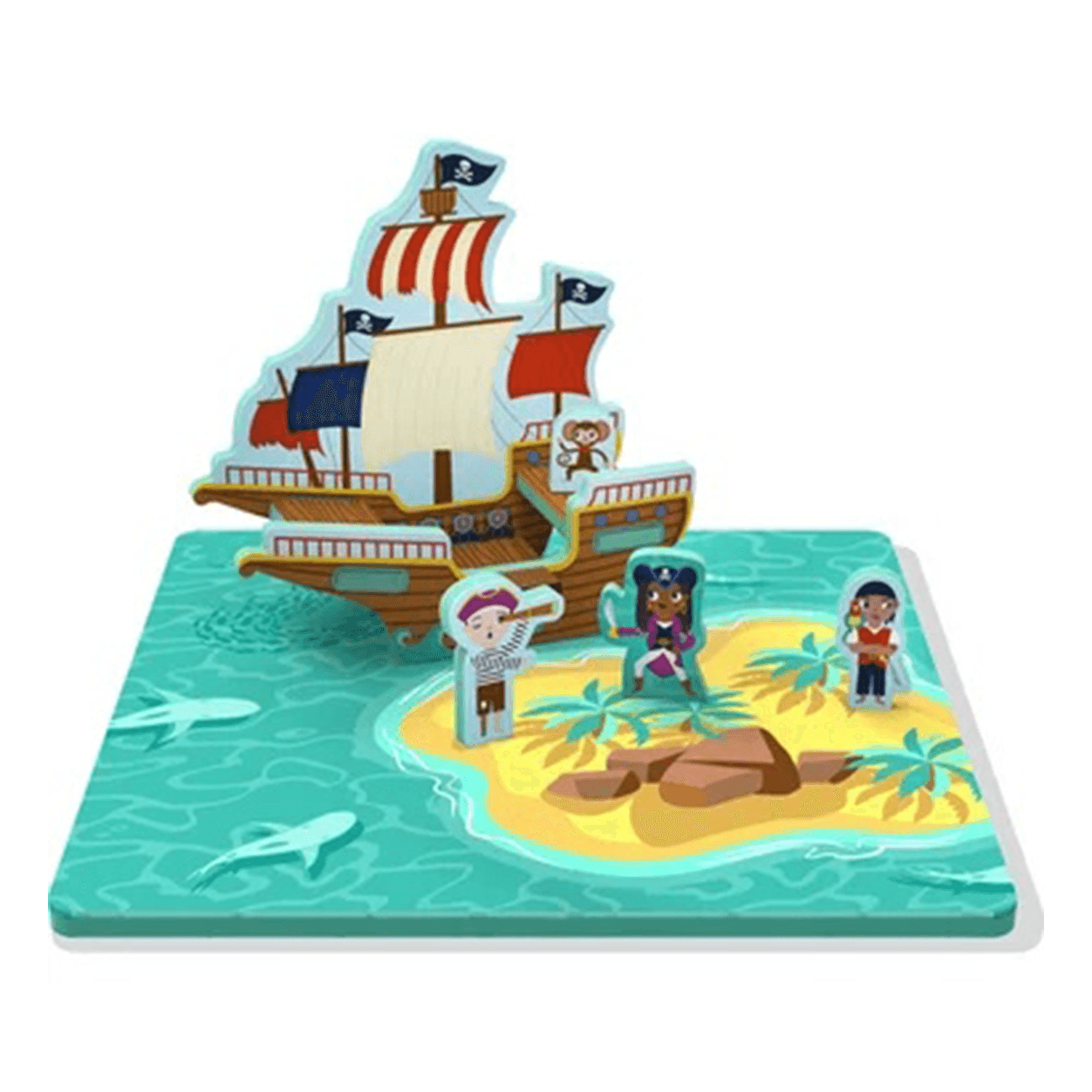 T-Rex Costume
Toddlers learn a lot about themselves and the world through
pretend play
, and costumes are essential to making it fun. And since we are yet to meet a toddler who doesn't think T-rex is the coolest dinosaur ever, this cape and claws are an easy way for them to transform into one. Also, since this is not a full-on costume, it doesn't hinder potty training or potty time.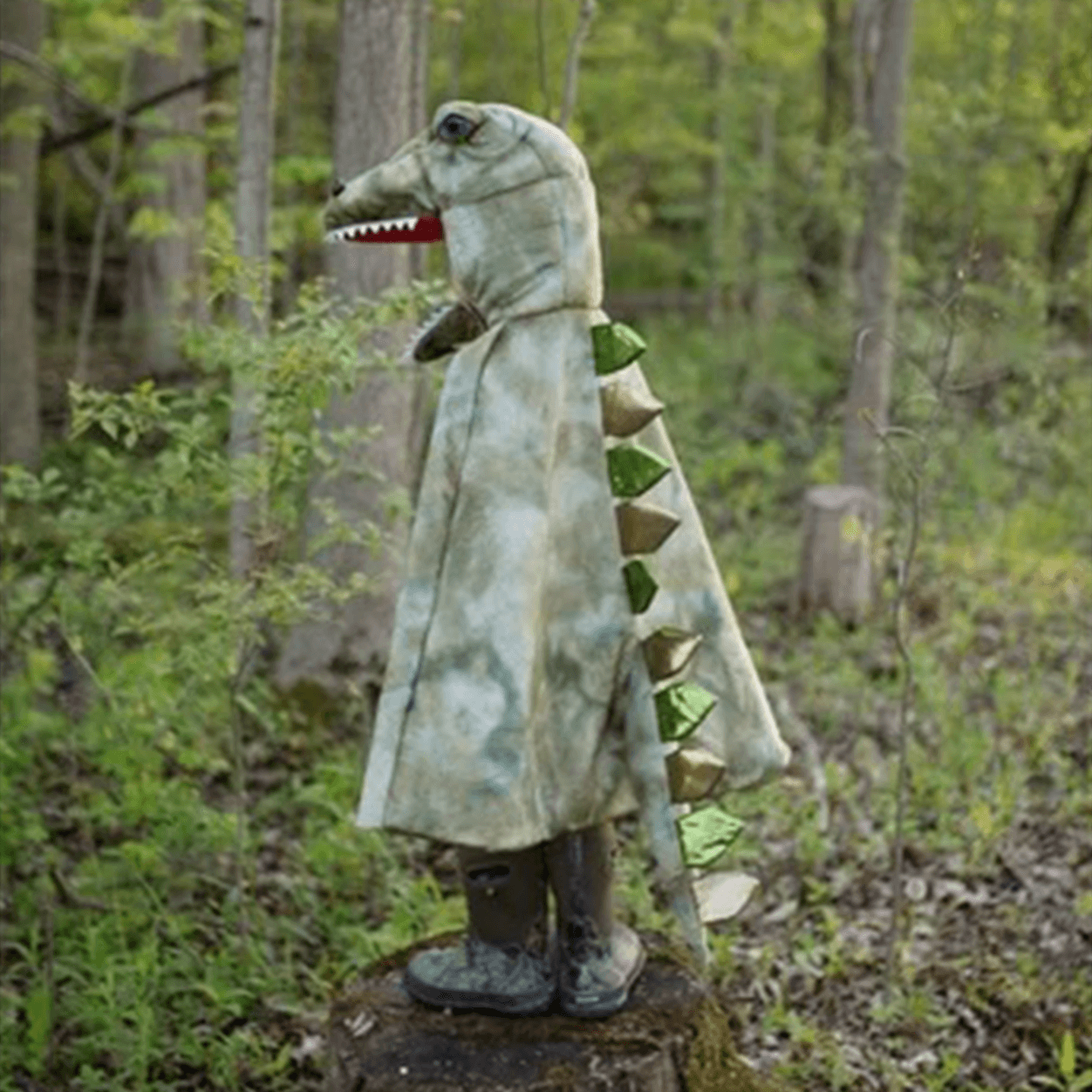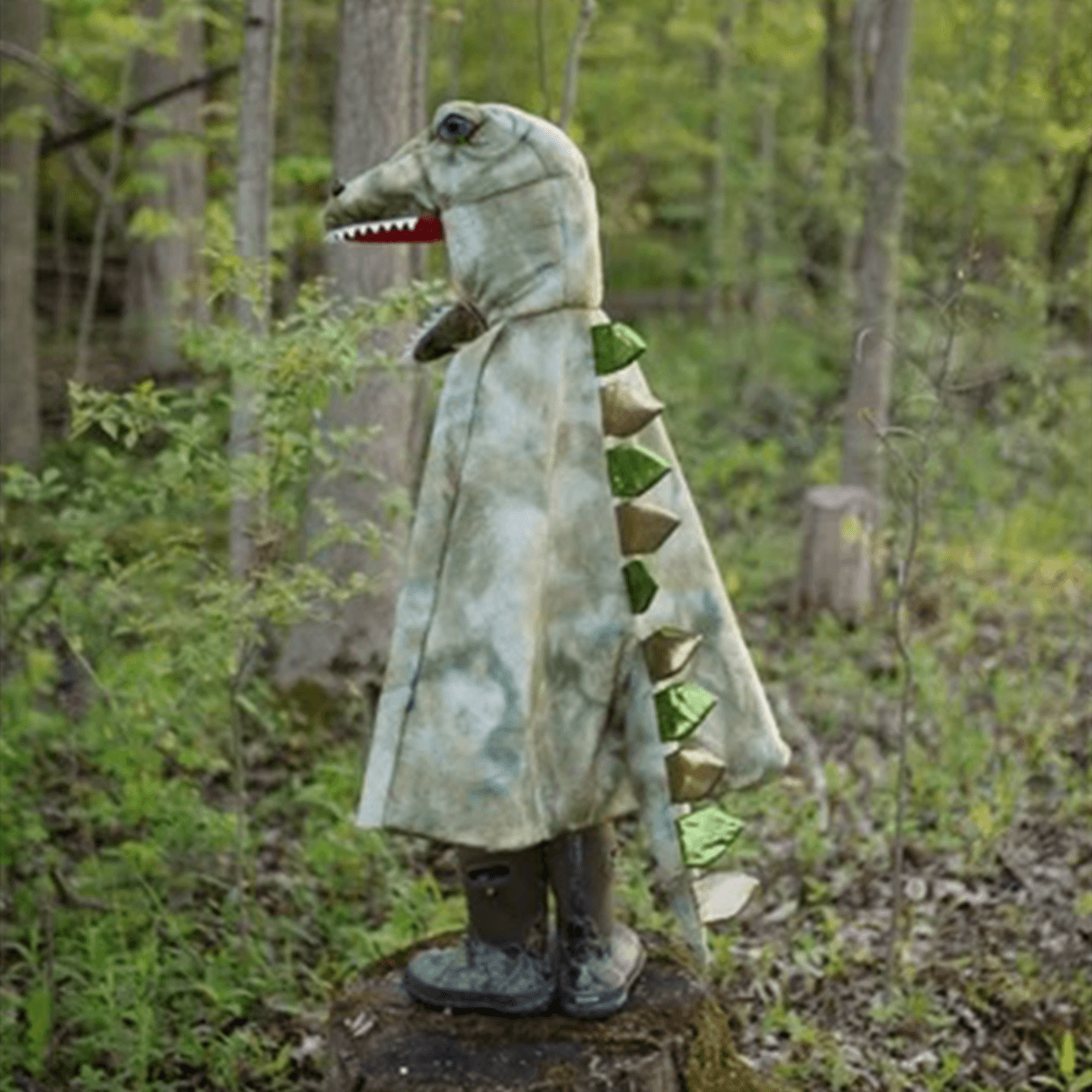 Smoothie Set
Use this smoothing-making food set as an opportunity to teach toddlers about healthy eating and the benefits of fruits and veggies. It includes a detachable jug, six sliceable fruits, a play knife, and two wooden tumblers with toppings.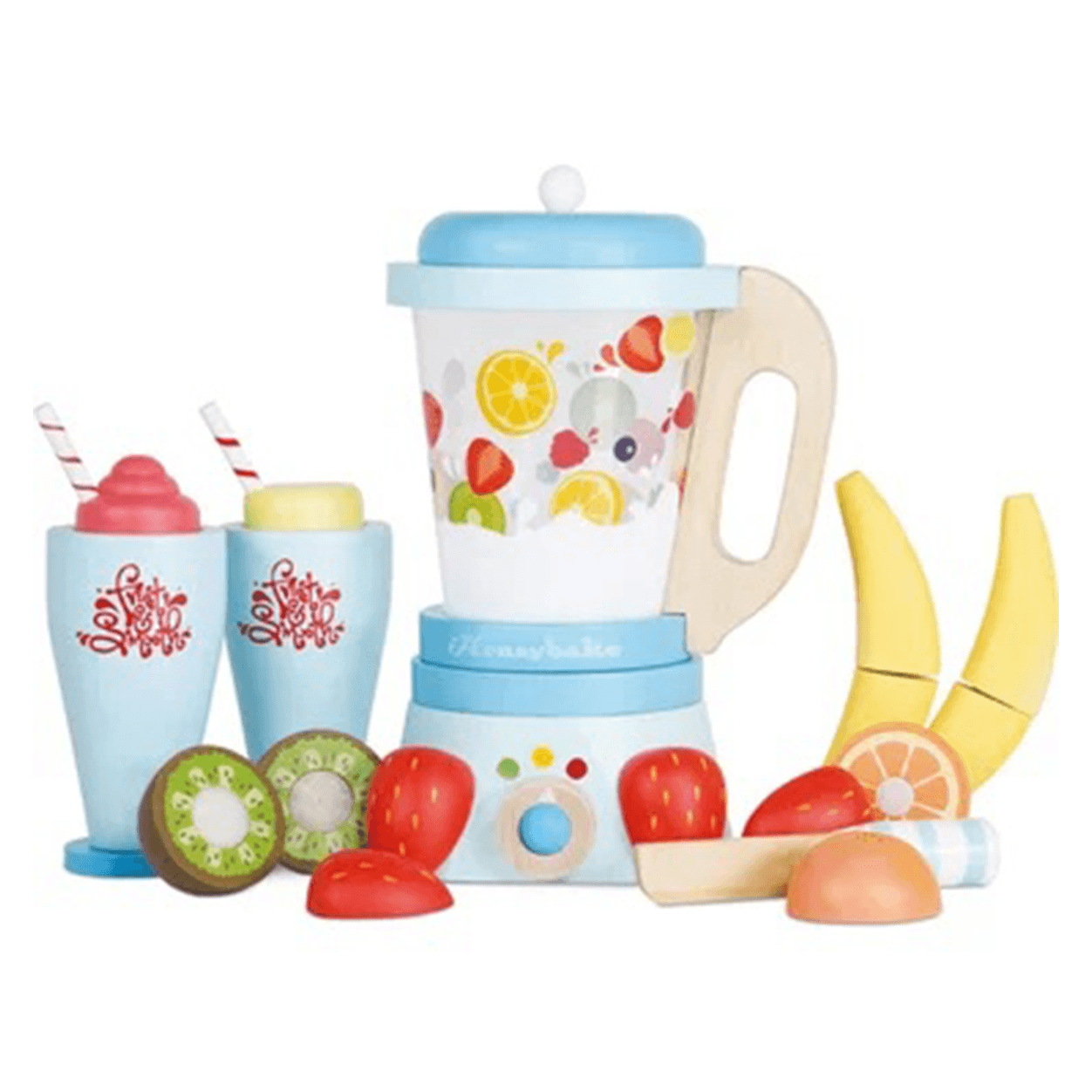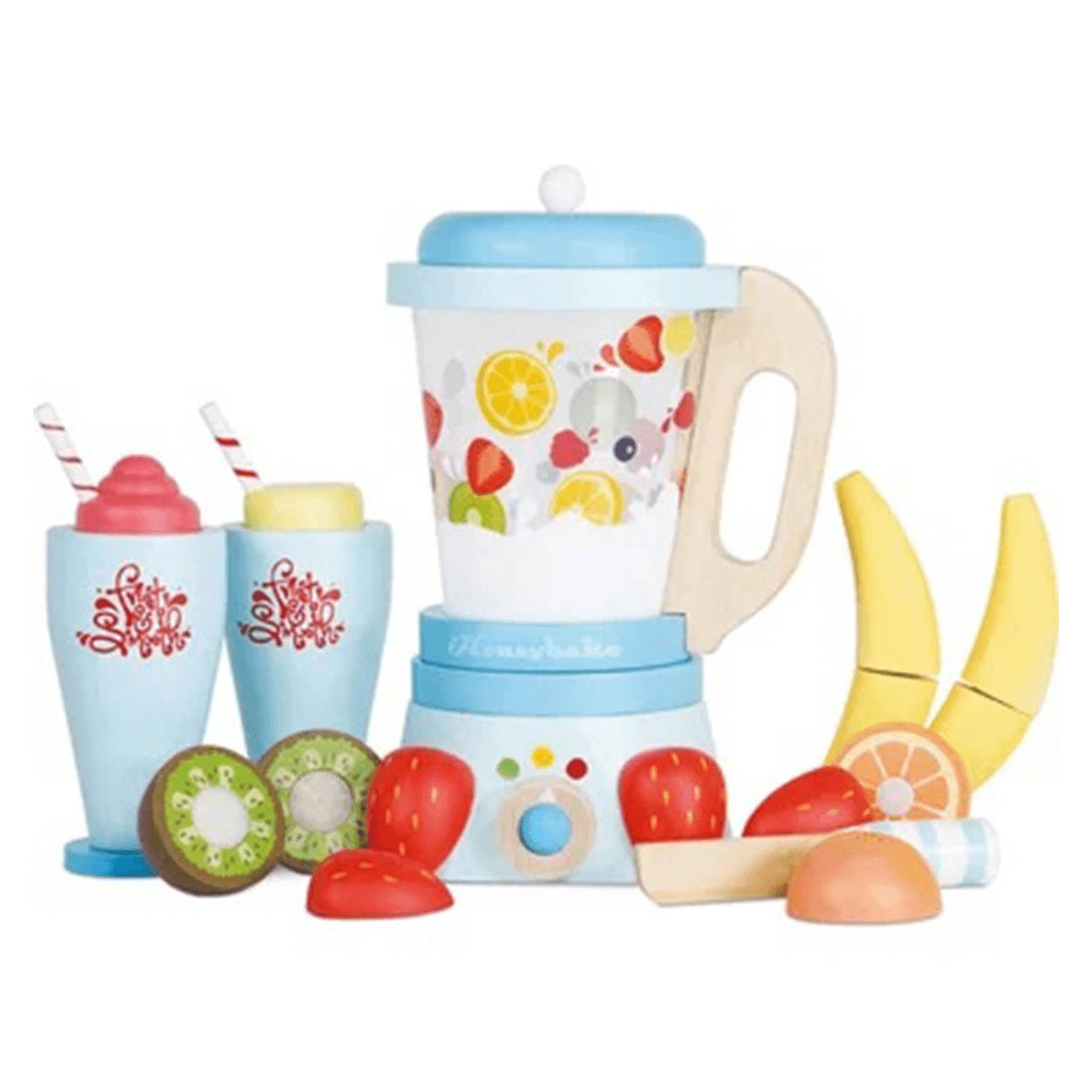 Tool Bench
We really wish these cool tool benches were a thing back when we were growing up. Tender Leaf Toys' tool table will challenge their creativity and, imagination, logical thinking and do wonders for their engineering and fine motor skills.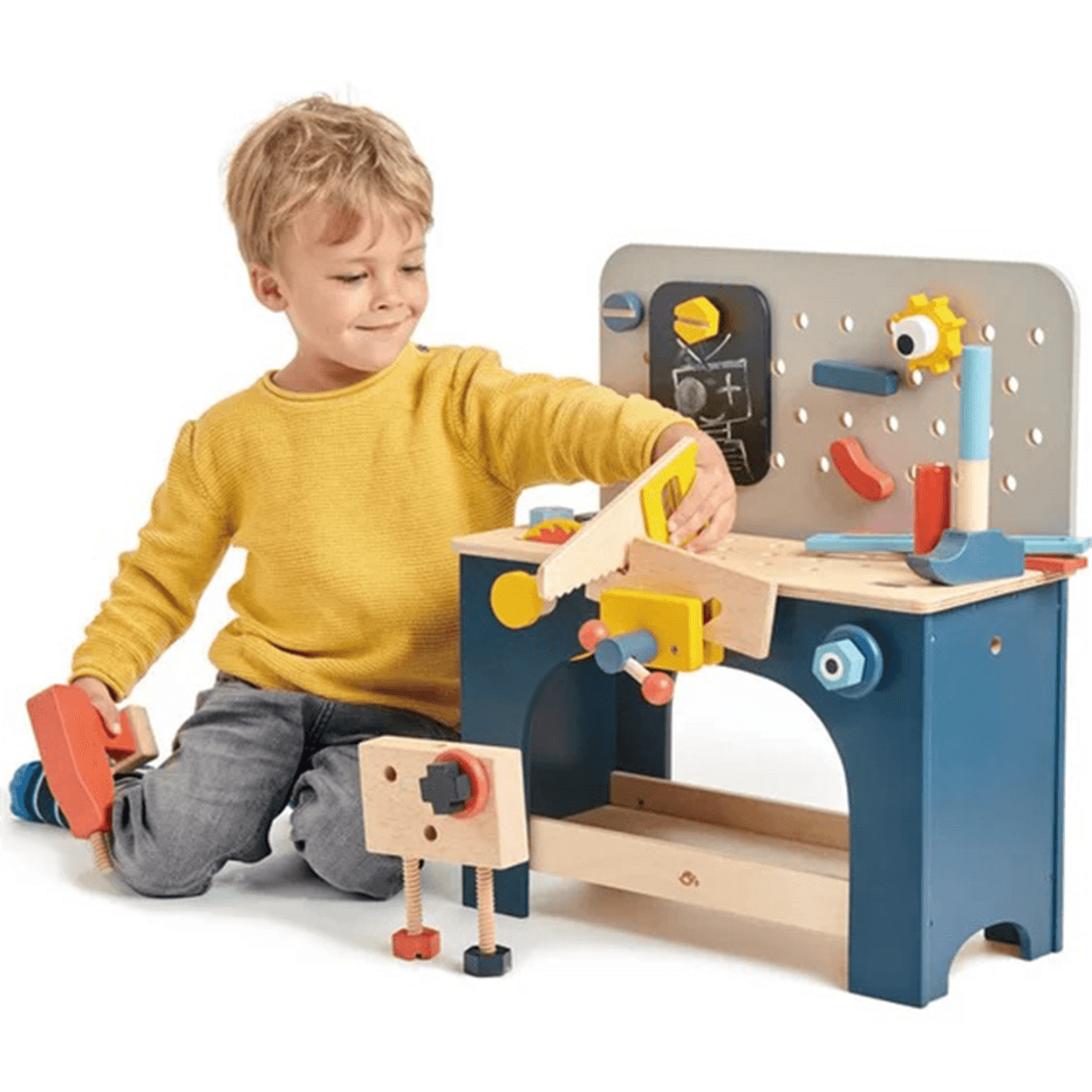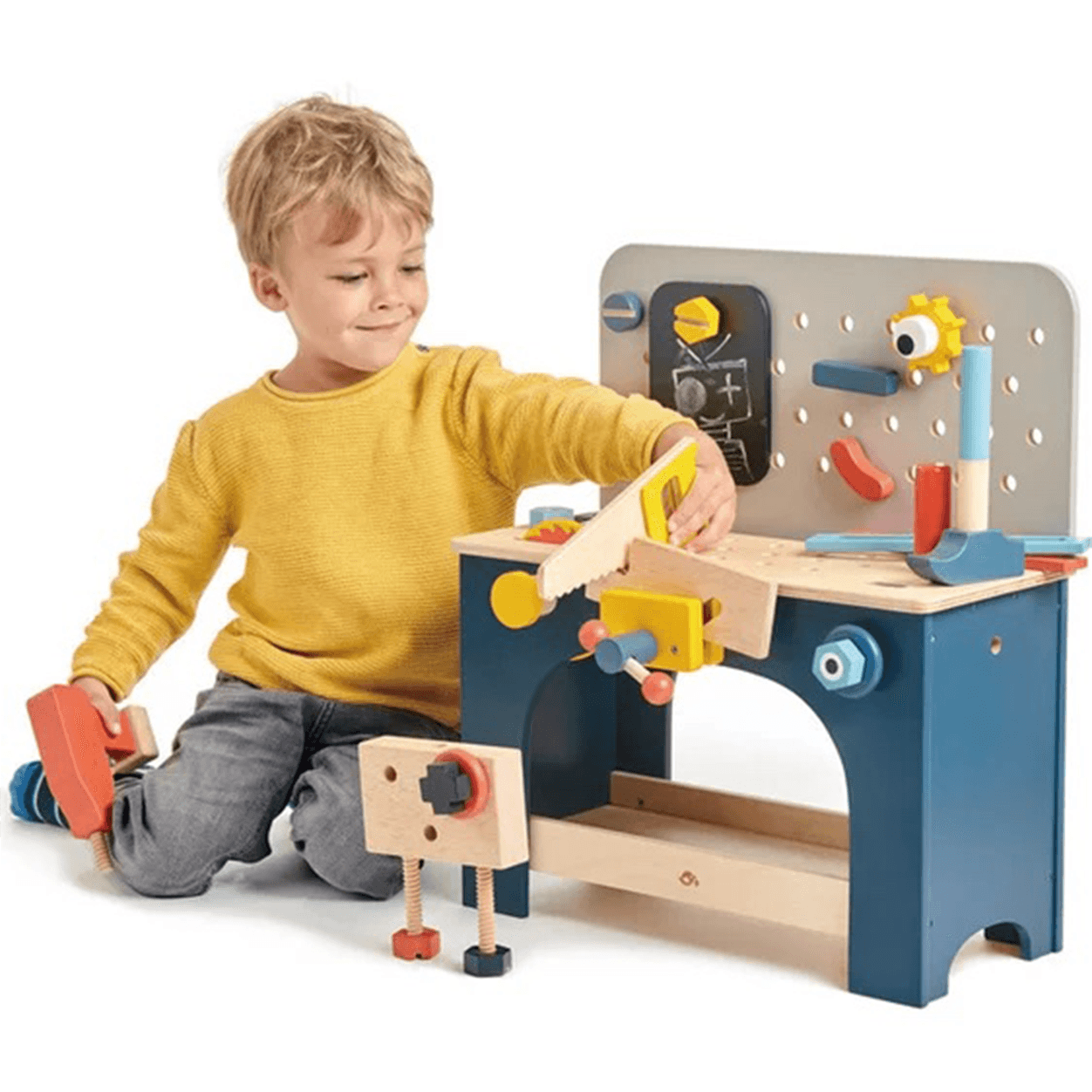 Camper Playhouse
Everybody needs their personal space, including toddlers. It's actually pretty important for their development, especially if they share a room with other siblings. So they will be over the moon when you gift them this cool mini camper. It's made from cotton and is just the right size—small enough not to overwhelm a room but also large enough for a small human to fit in it. You can also "park" it in the backyard in the summer for a more authentic experience.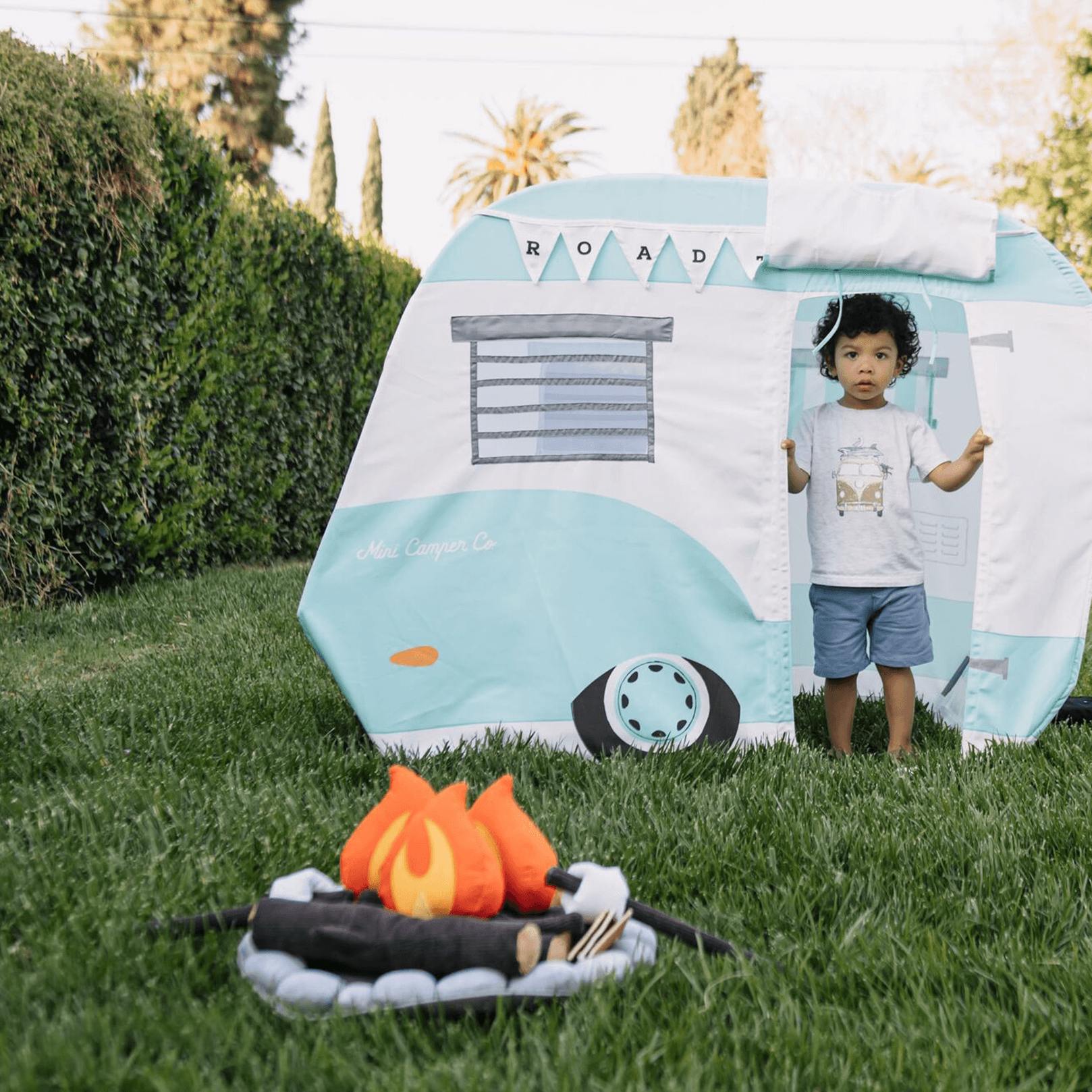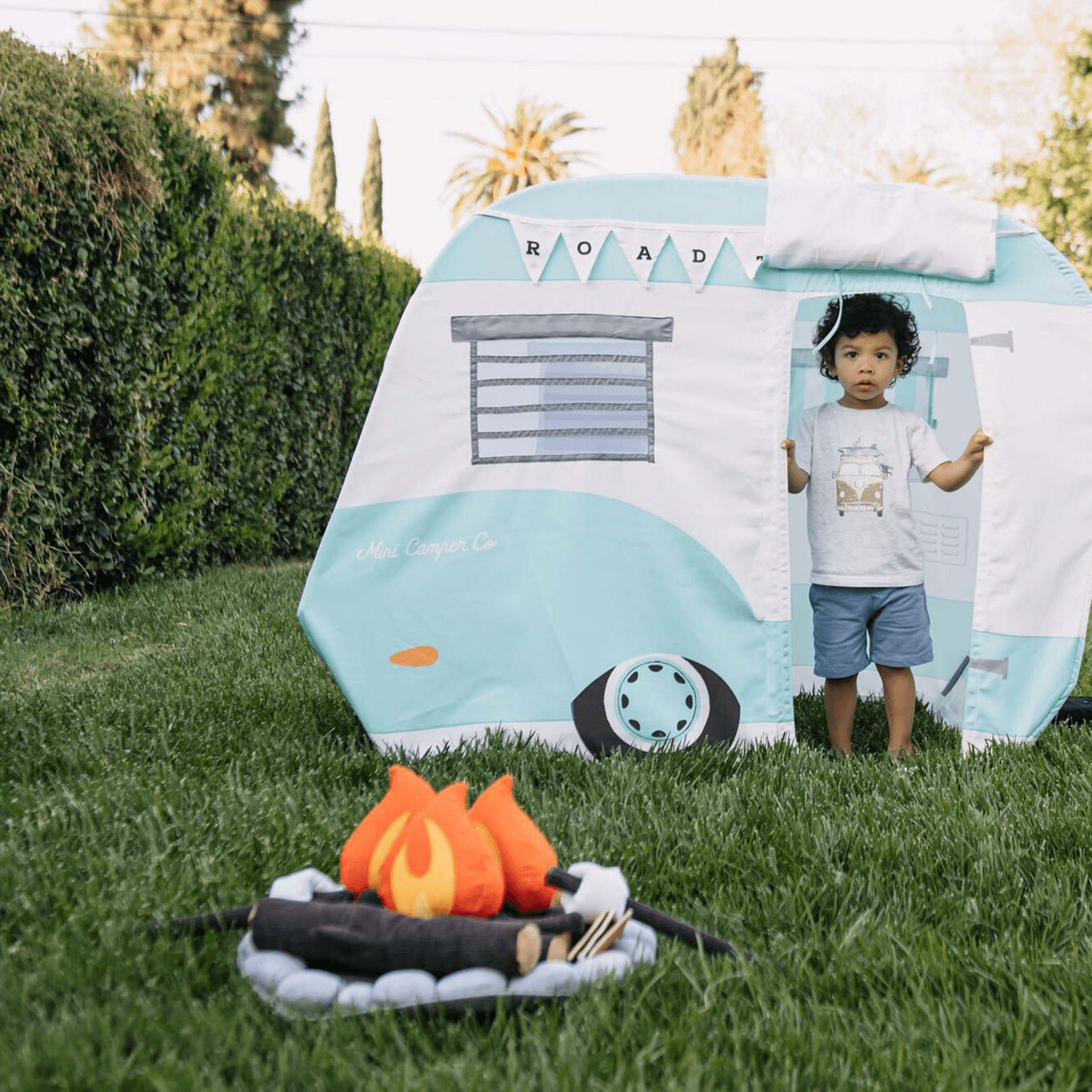 Mix It Up
Toddlers love using tools like spoons to mix and move stuff around. And this brilliant game is perfect for that, plus it teaches them color recognition, counting, nesting, and stacking. Another bonus? The set comes with a wooden scooper that improves their fine motor skills.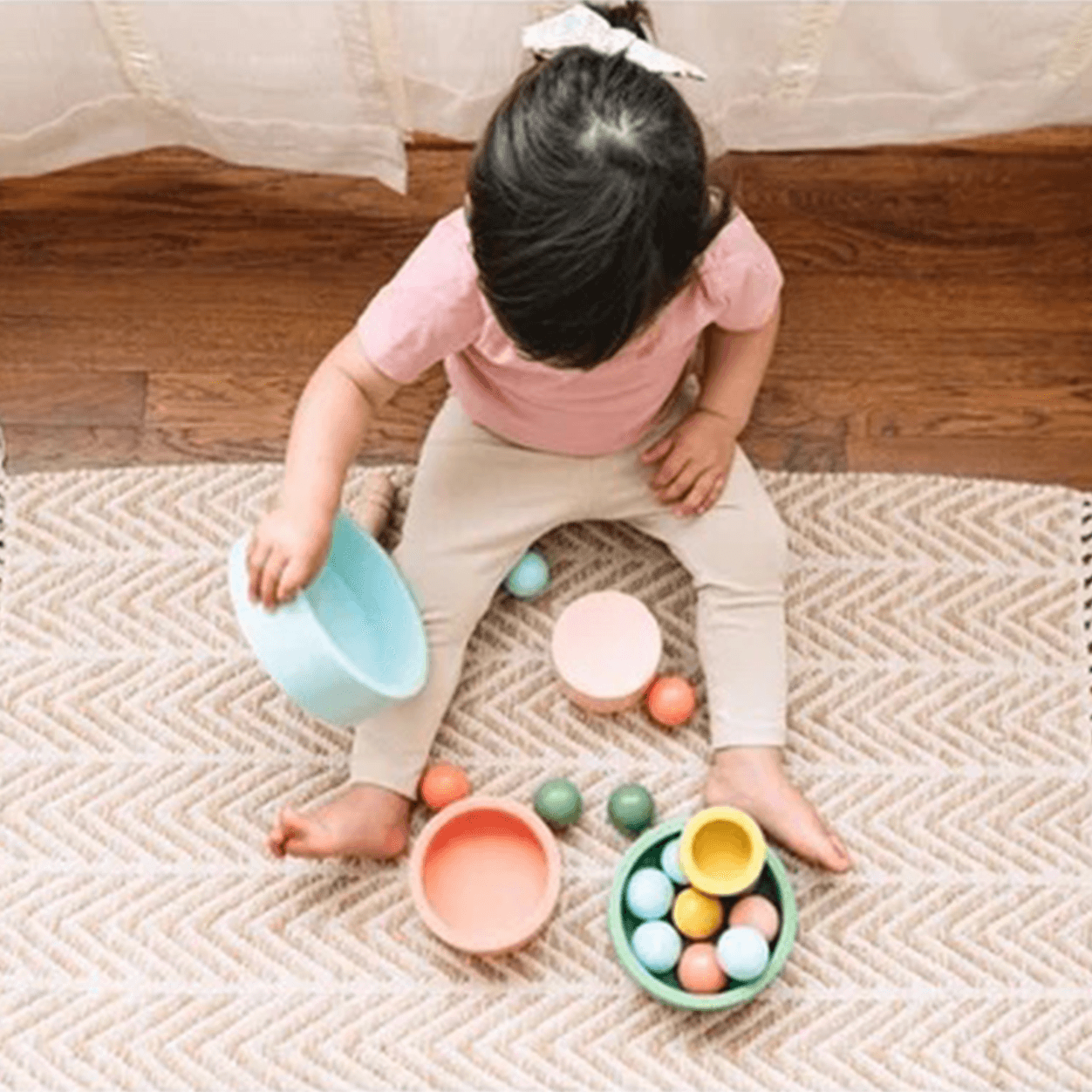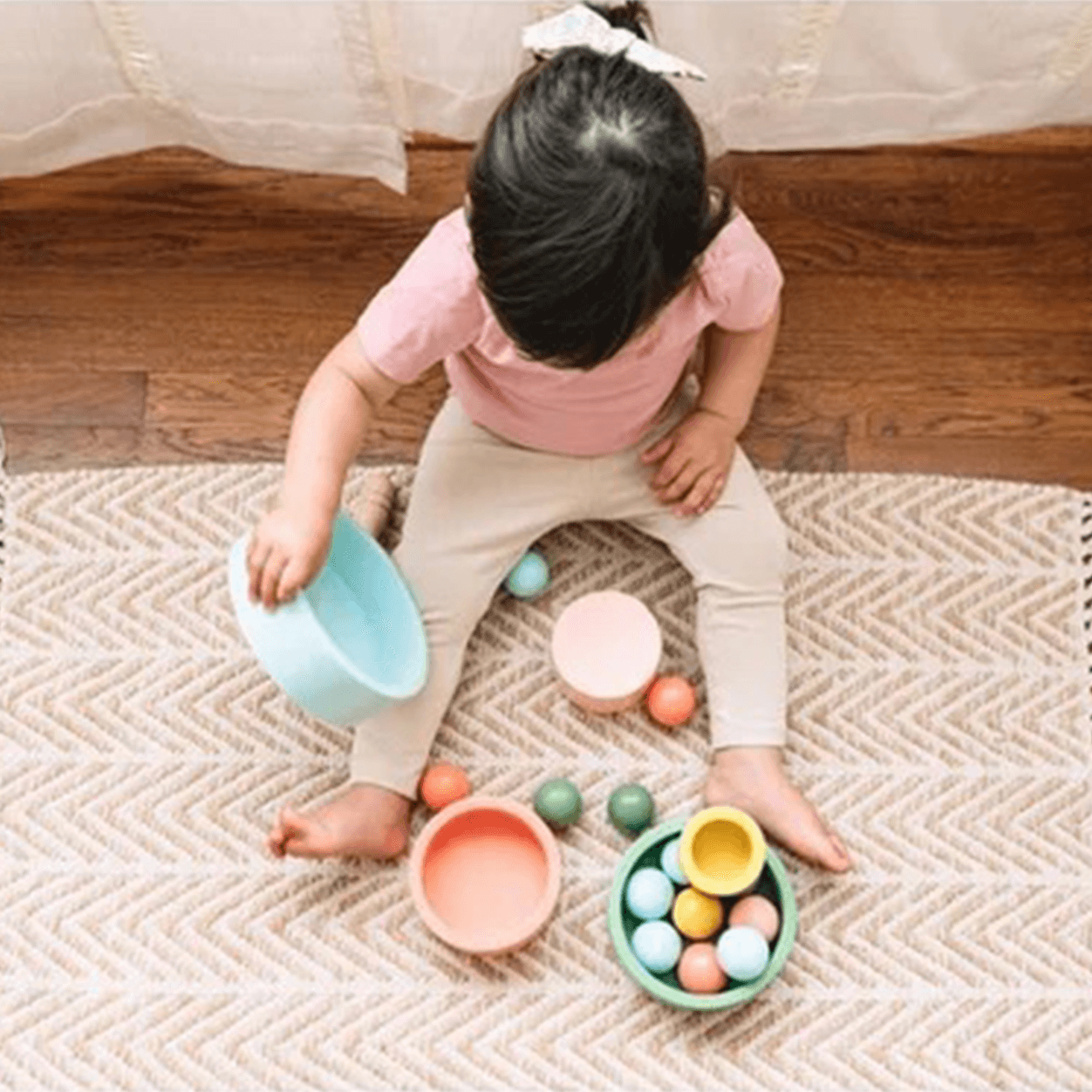 Scooter
Toddlers are not yet old enough to ride a bike, but scooters are a whole different thing. Get them excited about spending time outdoors and physical activity with this super colorful scooter. The low-to-the-ground deck helps younger toddlers keep their balance, and the rear foot brake is super easy to use. Add an equally cool helmet to the gift while you're on it.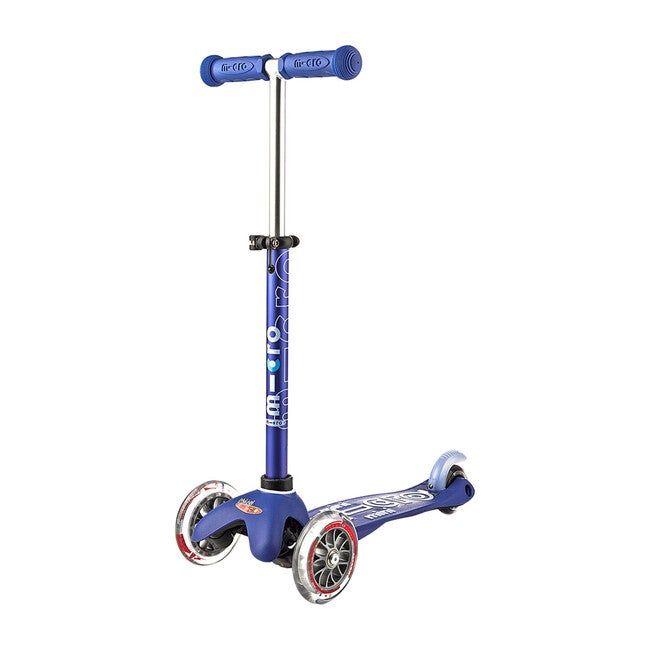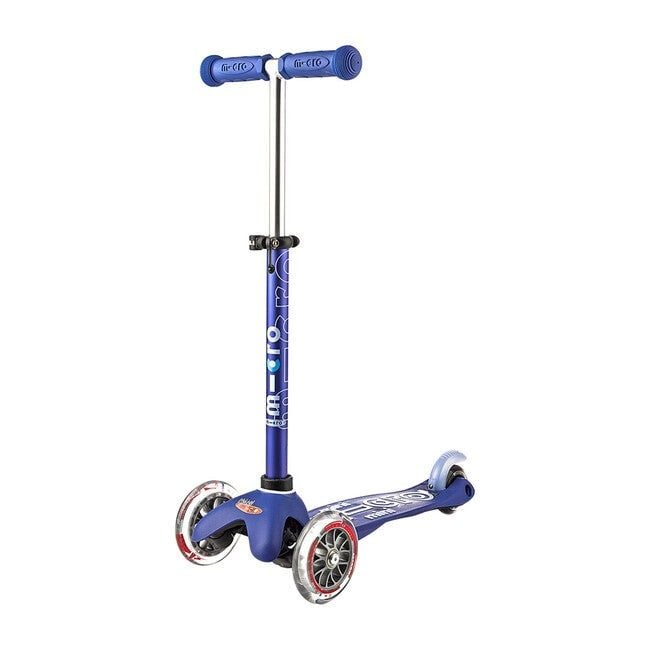 Musical Llama
Perfect for toddlers one and up, this mini-musical llama offers them a chance to try their hand at making music—or just making a lot of noise, which is great for auditory stimulation. With guiro-like notches, a xylophone, two clacking saddle blankets that double as drums, your little one will have plenty of musical instruments to get acquainted with. And who knows, maybe they'll develop a lifelong passion for music?!