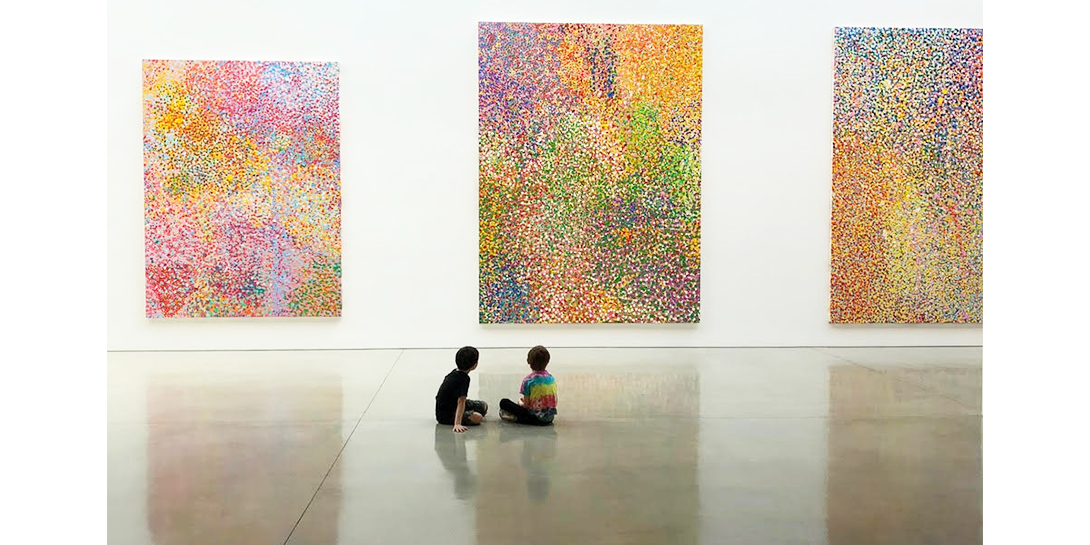 Field Trip
Fall Family Art Adventures
The executive director of Art Production Fund shares a city-by-city guide to the exhibits (and treats) she's excited to check out with her boys.
Just as September means back to school, in our house it also means back to galleries and museums. When my husband, Brandon, and I go to look at art with our sons, Rex, 6, and Casper, 4, we love to target shows with kid-appeal, but we never want to compromise the quality of the shows we visit. This can sometimes mean more effort in engaging kids.

Here are some kid-friendly exhibits to see around the country. And to help you get your little ones fired up (and stave off the humiliation of a dreaded tantrum), I've also included some museum-adjacent treats we use to get our boys out the door. Sometimes we don't need it, but in case of emergency, a promise to visit the Lego store gets my 6-year-old to behave in just about any exhibition, and my 4-year-old can't resist the offer of ice cream. See what works for you!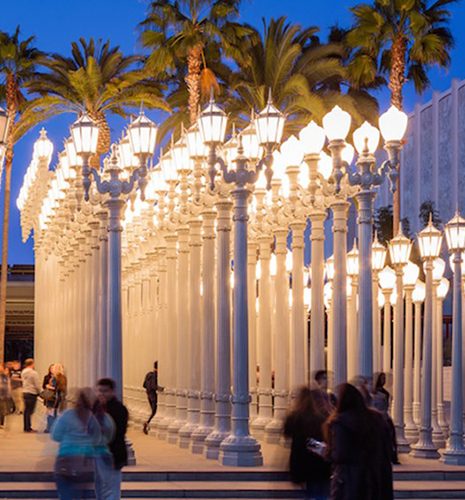 Chris Burden, "Metropolis II"
Los Angeles County Museum of Art
Los Angeles

Cars, train tracks, buildings – infrastructure nerds, rejoice! My kids beg to visit this kinetic sculpture by the late California artist, and I'm amazed how they will patiently watch this ultimate model city for the entire hour it runs. There's also a balcony where the installation can be viewed from above.

The Los Angeles County Museum of Art is one of the most kid-friendly museums in the country. The indoor-outdoor design makes it the perfect place for little legs to run free. While you're there, check out other works in the LACMA permanent collection, including Michael Heizer's "Levitated Mass," a 340-ton boulder that hangs over visitors' heads. Then chill out in the Boone Children's Gallery, where kids can paint throughout the day.

The treat: Ray's and Stark Bar. Named after legendary Hollywood producer Ray Stark, the casual outdoor bar and grill serves fresh California items in the shadow of one of Chris Burden's other great creations: his assemblage of over 200 vintage street lamps, which is titled "Urban Light" (pictured at right). Kids-menu-and-crayons alert!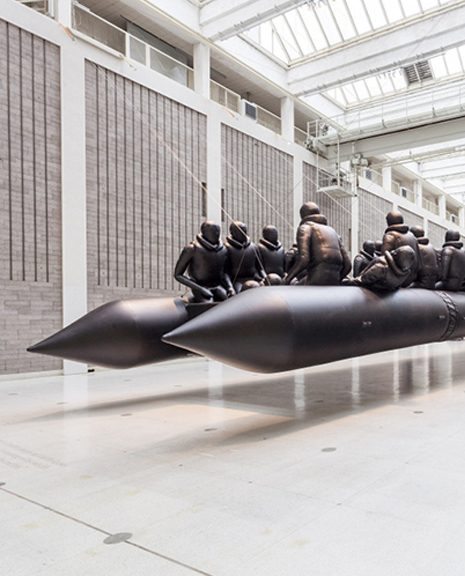 Ai Wei Wei, "Life Cycle"
Marciano Art Foundation
Los Angeles

In 1981, Maurice and Paul Marciano moved from the South of France to LA, where they launched Guess. While they were building their denim empire, they were also collecting Ed Ruscha, Roy Lichtenstein and Gerhard Richter, among others. In 2013, they bought the Scottish Rite Masonic Temple and began converting it to a contemporary art museum – an undeniably cool art viewing experience. This fall, it will feature Ai Wei Wei's massive-scale boat sculpture. Titled "Life Cycle" (left), it is the artist's comment on the global refugee crisis. Surrounding the sculpture are mythical creatures made of bamboo and silk, crafted by traditional Chinese kite makers. In a separate gallery, kids will delight to discover 49 tons of porcelain sunflower seeds, as well as the installation "Spouts," which features thousands of teapots piled together.

For kids, these immersive environments are like being dropped into a favorite cartoon. For an additional opportunity to let your kids' imaginations run wild, stop by Yayoi Kusama's "With All My Love For the Tulips, I Pray Forever," where visitors are immersed in a gallery completely covered with red polka dots. Looking back at the building's history, the Marciano Foundation also features the Relic Room, which is filled with Masonic objects. Kids will love the costumes and artifacts that were salvaged during renovation, which showcase the original use of the building.

The treat: Snag a giant chocolate chip cookie at the museum's Twist cafe. Ai Wei Wei is on view September 28, 2018, through March 3, 2019.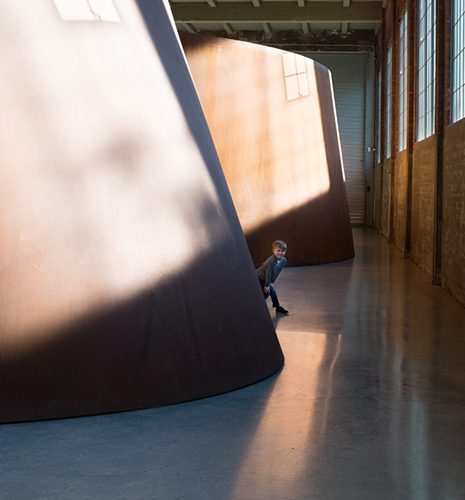 Permanent Collection at Dia:Beacon
Beacon, New York

This is the perfect fall foliage day trip from New York City — either by car or by Metro North. (All kids love train rides, and the views of the Hudson are gorgeous the whole way up.) Once you've arrived at the former Nabisco factory, you can stroll the 34,000-square-foot building located on the banks of the Hudson River, and watch your kids respond to the heavy steel and massive scale of the sculptures by Richard Serra and Michael Heizer. Don't forget to step outside to the garden and listen to Louise Lawler's brilliant "Bird Calls." In this sound piece, the artist whistles the names of well-known male artists.

The treat: For an afternoon treat, grab an ice cream sundae at the adorable Beacon Creamery, located at 134 Main Street, Beacon.


Ebony Patterson, "While The Dew Is Still On The Roses"
Pérez Art Museum
Miami

The Perez is a critically acclaimed Herzog and de Meuron-designed museum where the architecture complements the art that it houses. The dynamic, bright, bold permanent collection and temporary exhibitions are inherently kid-friendly. One of the art world's most talked about artists, Ebony Patterson's exhibition opens in November, and your kids will be mesmerized by her elaborate installations, including a new work inspired by a night garden. Ebony's installations incorporate lace, glitter and beads; the intricate details and sparkling beauty will definitely capture your child's attention. As a bonus, PAMM offers kids' activity books including gallery scavenger hunts, games and drawing activities. Pick one up at the visitor services desk or download the PAMM app, if you're are brave enough to let your kids walk around with your phone. Ebony Patterson's "While The Dew Is Still On The Roses" is on view November 8, 2018, through May 19, 2019.

The treat: After your visit, hop in a car and take the quick trip across the causeway to Joe's Stone Crab in South Beach, where the adventurous ones will love to crack open crab claws. There are plenty of fried-food options for kids, too. Early evening visits are your best bet as the restaurant can get quite crowded later on.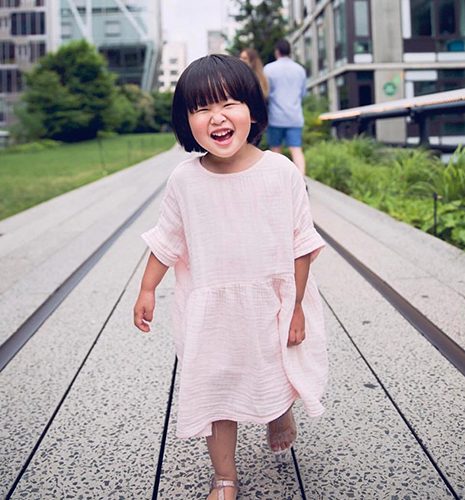 The Whitney Museum of American Art
New York

Screen time! Opening September 28th, "Programmed: Codes and Choreographies in Art," showcases works that are all created using instructions or rules. Kids will love the video art components (regardless of what's on the screen my kids can sit and watch videos for as long as I allow), and there are lots of opportunities for discovery, such as following the instructions to understand how the artist created the abstract works work.

On November 12th, the Whitney will open their major Warhol retrospective – the first in the US since 1989 – which will certainly be a must-see for grown-ups. It's also a safe bet for kids, given the similarities between cartoons and pop art. There might even be the iconic Silver Cloud room. Warhol originally created the room in 1965, and it has not been recreated since. The gallery is filled with silver pillow-shaped "clouds" inflated with a mixture of helium and regular air that float through space. This mesmerizing visual is so unique in a museum setting; it's sure to be an unforgettable art experience for your family. Most weekends the Whitney has an ongoing open studio family program from 10:30 a.m. to 3 p.m., where kids can participate in hands-on art-making inspired by the exhibitions.

The treat: A walk on the High Line is a perfect opportunity for an art scavenger hunt. Sculptures of various size and media are installed throughout the park, and kids can run free and make discoveries along the way. Finish up at Ample Hills Creamery on Gansevoort.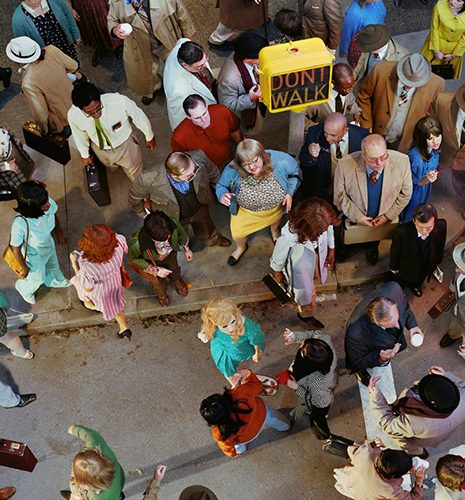 Alex Prager, excerpt from "Face in the Crowd"
Westfield World Trade Center
New York

Art Production Fund's ongoing public video art series at Westfield continues this fall with an excerpt from Alex Prager's video, "Face in the Crowd," playing every eight minutes on a gigantic 280-foot screen at the Oculus. It's a fun opportunity to show your kids video art outside of the traditional museum or gallery contexts. And considering the size, it's extreme screen time. The piece is on view from September 15 through October 15, 2018.

The treat: Head to Eataly at Westfield for a seat at the pizza counter. Your kids can watch as their Mickey, heart or fish-shaped personal pizza cooks in the shimmering gold pizza oven.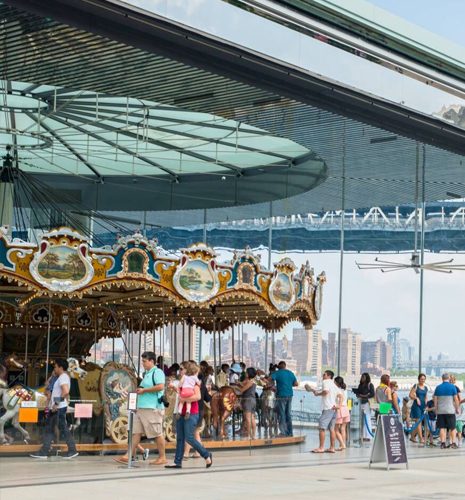 "PÒTOPROENS"
Pioneer Works
Brooklyn

Take a round trip from DUMBO on the ferry (always fun) to Red Hook to view the "PÒTOPROENS" exhibition, featuring photographs by the urban artists of Port-au-Prince. This is a fascinating photography exhibition that gives a glimpse into the multifaceted Haitian cultural center that is Port-au-Prince. To entertain and engage your kids while you are looking, take the opportunity to play a game of eye spy and dive into the detailed photographs. Pioneer Works also has an awesome garden to burn off some energy before getting the ferry back to Dumbo. "PÒTOPROENS" is on view from September 7 through November 11, 2018.

The treat: A ride on Jane's Carousel, followed by early family dinner at Cecconi's. They will love the pizza, and you'll enjoy a well-earned cocktail with a view of the Manhattan skyline and the Brooklyn and Manhattan Bridges.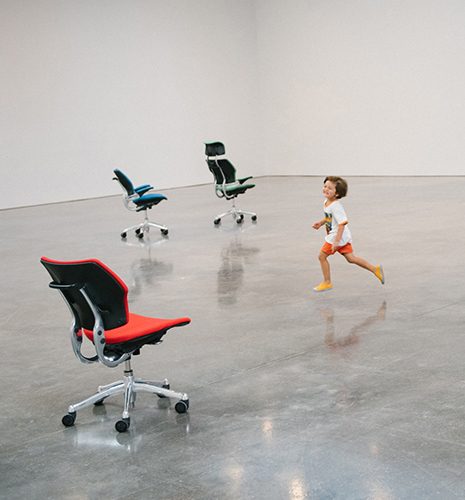 Urs Fisher, "PLAY," choreographed by Madeline Hollander
Gagosian Gallery in Chelsea
New York

If your kids like robots, then it won't be hard to sell them on the idea of visiting a gallery full of robot chairs. My kids giggled and were intrigued when I first mentioned the idea. When we arrived at the gallery, they were so in love with the installation that they didn't want to leave. Choreographed by Madeline Hollander, "PLAY" is a lighthearted and colorful installation with a hint of magic that will enchant you and your kids. The programmed robotic office chairs react to visitor's motion. They stop, spin and speed away — just when you think you can predict the next move, they completely throw you off and change course. When the time comes, the chairs find their way to the charging station, which is reminiscent of a mad scientist's lab. The machine switches out the seat of the chair before it heads back out to "play" with the other chairs and visitors. The only kid-related challenge with this one will be convincing them when it's time to leave. They'll be so energized by the experience that you may be able to swing a visit to a few other fall shows in Chelsea: Toyin Ojih Odutola at Jack Shainman Gallery, Simone Leigh at Luring Augustine and Liza Lou at Lehmann Maupin.

The treat: For an easy and delicious pick-me-up, head to Empire Diner on 10th Avenue.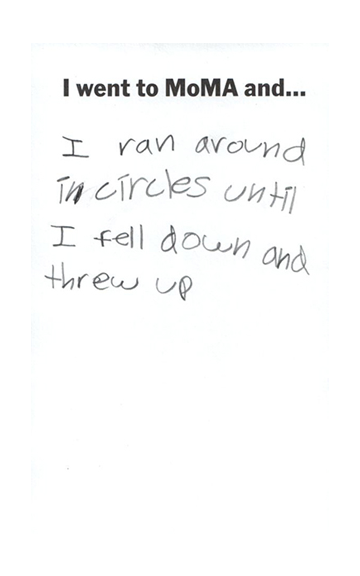 Museum of Modern Art
New York

A trip to MoMA is an essential stop for any Art Baby living in or visiting New York City. First up, stop to see "Snowman" by Fischli and Weiss, a piece set among more classical modern sculptures in the garden. The simple, smiling snowman is preserved in a high-tech glass freezer, so it is maintained regardless of the weather outside. In these warmer early fall months, your kids will be delighted by the absurdity of the Snowman surviving in the heat, and it may inspire your kids to save a snowball or two in the freezer this winter.

In addition to the permanent exhibition that is filled significant works of art history, while inside the museum visit the Charles White retrospective, which will be a survey of the artist's work as draftsman, printmaker and painter. His skill vividly captures the power of his subjects, so this is an opportunity to ask your kids what they see and or what the people in the photographs might be feeling. After all of this focused looking, get hands-on in the Art Lab, where kids of all ages are encouraged to experiment and explore how artists are inspired by nature.

The treat: MoMA is a biggie, and it may require equally big bribes and rewards for good behavior. Head to Rockefeller Center, where the new FAO Schwartz is opening this fall, or to the Lego store if your kids are Lego freaks like mine.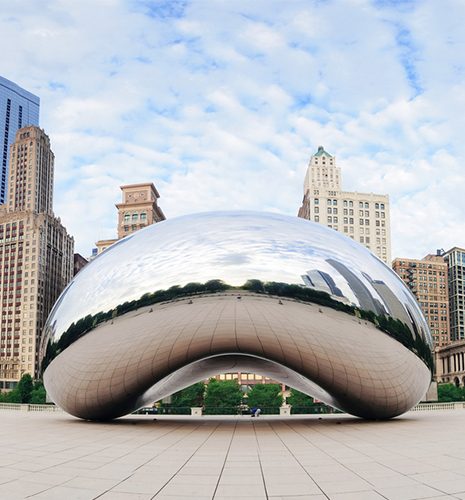 Art Institute of Chicago
Chicago

The Art Institute of Chicago is, of course, a major museum with a significant permanent collection and temporary exhibition schedule. One of the most entertaining galleries for adults and children is the Thorne Miniatures Room, which features 68 one-inch to one-foot scale replicas of interiors from the late 13th century to the 1930s. It's basically the most extreme dollhouse you can imagine. Kids could spend hours looking at the insane (tiny!) detail recreated in each of the rooms. The rooms are behind glass, so you don't have to worry about hands getting too close, and there are steps so your kids will be at eye level with the rooms.

After the museum, walk through Millennium Park to see the iconic Bean (left). Also swing by the Crown Fountain where Jaume Plensa's giant LED screens feature the faces of Chicago citizens and periodically spray water from their mouths, gargoyle-style. It's an excellent public artwork that engages the audience, and your kids will find it hysterical.

The treat: Head to Maggie Daley Park for an awesome playground experience to round out your busy day. It has lots of fun climbing and tons of slides!

 
Casey Fremont is the executive director of Art Production Fund, a non-profit that commissions and produces ambitious public art projects, expanding awareness through contemporary art. Follow her art-filled adventures on Instagram @caseyfremont and @artproductionfund.