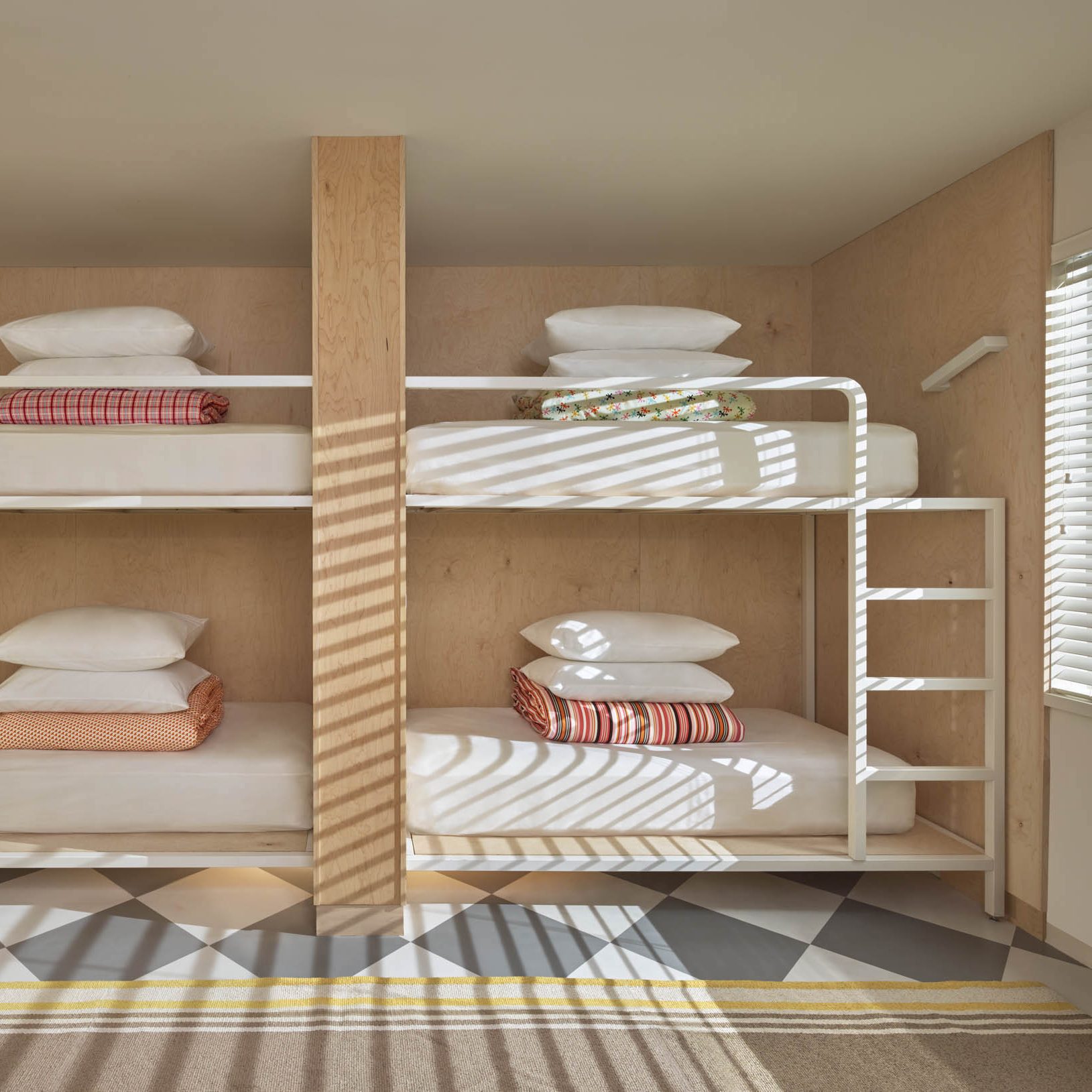 The World Of Little Interiors
Dorm Room Decor with Designer Ariel Okin
If you're looking for ways to transform your child's dull boarding school dorm room into a thing of beauty, look no further. Here, Ariel Okin, interior designer and founder of Ariel Okin Interiors, shares her top tips for taking a lackluster small space and making it shine.
Interview By
Liz McDaniel
Dorm rooms can be a bit...institutional. What are your best tips for making it your own?

Part of what can make dorm rooms feel so cold and impersonal is the basic furniture that comes with them—swap out the orange wood desk chair, for example, with your own pretty slipper chair or upholstered leather swivel. Art also makes a huge difference; it adds color and life to plain cinderblock walls. If you have the space, temporary wallpaper on an accent wall can make for a nice moment too—and it peels off easily at the end of the school year!

What are three simple ways to add color?

Art, bedding and pillows!

Do you have any suggestions for maximizing wall decor?

Buy a bunch of command hooks—they work on cinderblock, if that's what you're working with—and create an interesting gallery wall; use as much of that dreary wall space as possible (without crowding!) to add art and accents that can make a simple, sparse room feel more like home. Temporary shelves work nicely too for stylized moments.

Also, are there any general rules when it comes to designing small spaces? Particularly around choosing bedding?

Measure! Ask your school ahead of time if you can see a floor plan or have access to dimensions of the room. Scale is often the number one issue with small spaces—avoid things feeling too big or too small (or not fitting at all!) by knowing what you're getting into ahead of time and planning accordingly. For bedding; there really are no rules—whatever makes you feel cozy and at home, go for it!

Dorm rooms also tend to come with roommates...any tips for choosing a color scheme that will work with anything? Or for communicating with your roommate about decor in advance?

Communication is key! Talk about a color scheme, create a shared Pinterest board and get excited about decorating your space with a roommate over the summer. Start early and plan often, so when move-in day comes, no one is arguing over whether or not to hang a certain piece of art or put down a certain rug. Ultimately, a well designed room is one where all the pieces work together cohesively; so you and your roommate don't have to have the same style, so long as the items in the room flow together nicely.