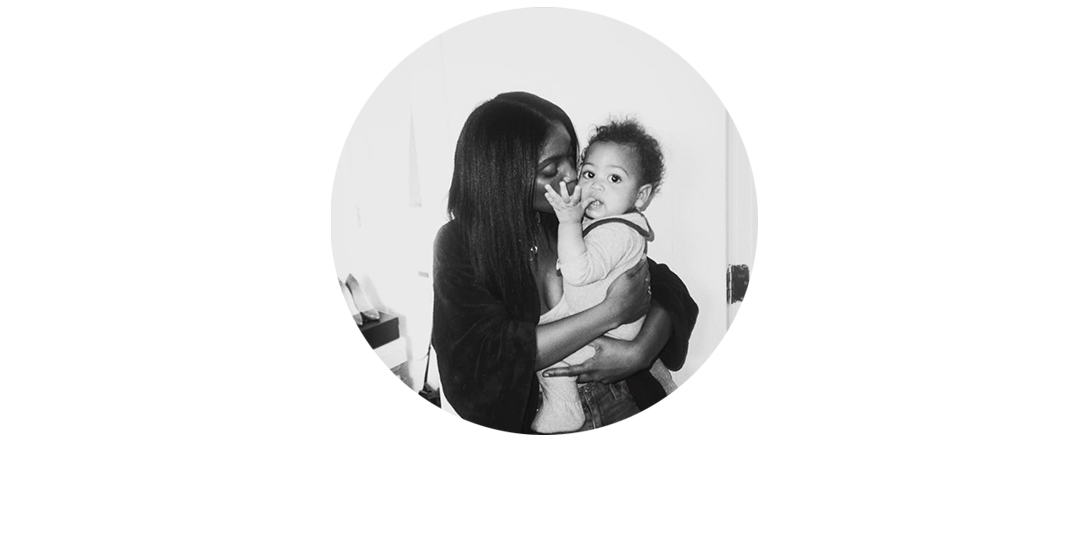 Party Time
DJing for Toddlers
Who's up for a Drake-meets-Sebastian-the-Crab mashup? Follow these tips from mom, fashion director and in-demand DJ Rajni Jacques.
Interview By
Olivia Villanti
Rajni Jacques is the fashion director at Teen Vogue and Allure, and the creative director of Her Platform, an Instagram account dedicated to girls and femmes who are changing the narrative around street style. She also moonlights as a DJ, whipping up party playlists for the likes of denim brand Current/Elliott, vintage clothing mecca What Goes Around Comes Around and Michelle Obama's sartorial favorite, Tracy Reese. She's mother to 2-year-old Diego, with another little one on the way, and we suspected she wouldn't be raising them on a musical diet of "Baby Shark" and "Daddy Finger."

Here are her tips for getting kids beyond "Old MacDonald," plus a super-streamable playlist.

For me, kids music is defined as anything with a danceable beat. Little kids will start moving when the music gets them to feel something. I'll mix a jumpier version of "Wheels On the Bus," with anything from Kidz Bop Kids to Charlie Puth and Arianna Grande.

The goal here is to create a playlist that supports all the party milestones — dancing, cake-eating and game-playing — in a short period of time. (Let's be real: After an hour, most of your guests are either ready for a nap or in dire need of a time-out.) It's less about seamless highs and lows like it would be for an adults-only party and more about letting each song pack a punch.

At my son's second birthday party, the most popular song was Drake's "In My Feelings." The non-explicit version is slightly more PG, and at that age, they're not listening to the words! I had to loop it four times because they loved it so much.

Rajni's Playlist for Toddlers

1. Kidz Bop Kids, "I Like It"

"To get kids dancing you just need a repetitive beat, which is why this cover Cardi B is ideal. It's the energy of Cardi, minus all cursing."

2. Charlie Puth, "Attention"

"This song is infectious and repetitive – totally cheesy, but so good."

3. Charlie Puth featuring Selena Gomez, "We Don't Talk Anymore"

"This has such a juvenile feel, very junior prom. Parents will dance to it, too — take my word for it."

4. Arianna Grande, "Love Me Harder"

"This is a classic dance tune that no one can hate, least of all a 2-year-old. Say what you will about Arianna Grande, but this song will make you, and them, move."

5. Drake, "In My Feelings"

"Go with the 'non-explicit' version, of course, and be prepared to play it on repeat."

6. The Little Mermaid, "Under the Sea"

"Hey, some classics are classics! There's nothing wrong with a little Sebastian the Crab."

7. The Backyardigans Theme Song

"I think when kiddies hear voices that sound like their own, that they can relate to and think 'I can sing like that!' they get into the music more. This song is a gateway for your budding Springsteen."

8. Ben Folds Five, "Where's Summer B?"

"Very jam-band and melodic, it's honestly a 'grown-up' kids song. It's a good bridge between the two."

9. Pharrell, "Happy"

"Let's call this one the 'no-brainer' on the list. It's catnip for kids and adults."

10. Hall & Oates, "You Make My Dreams Come True"

"The beat is perfect for playing a game like musical chairs. This is the kind of song that makes your shoulders bounce."

11. *NSYNC, "I'll Be Good For You"

"A slower jam with an R&B angle, it's perfect for cake or pizza time. It weirdly calms my nerves when trying to get the kiddies to sit down and eat. Not joking."



Stream the playlist below, and follow Maisonette on Spotify!