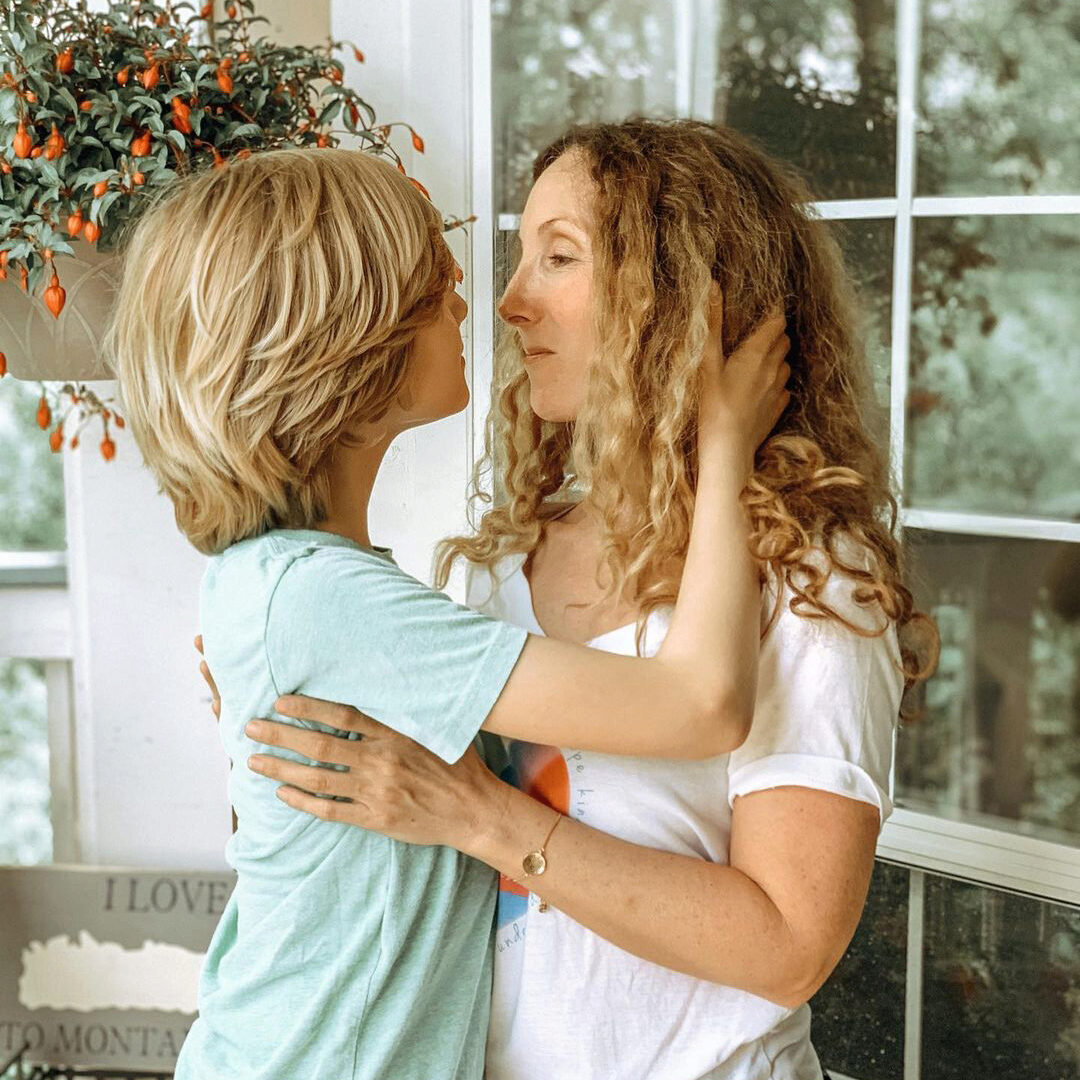 In My Own Words
Lessons From My Autistic Son
After surviving the unthinkable loss of both her baby and husband, Nicole Gottesmann went on to give birth to a son. She was 29 years old, widowed and alone, but madly in love with her baby boy. When Gabe turned 2, he was diagnosed with autism, and so began a journey filled with fear and joy and discovery raising her beautiful boy. Here, she shares their story.
Written By

Nicole Gottessmann
For as long as I can remember, I have wanted to be a mother. I met my husband, Seth, in college. I knew immediatley that I wanted to marry him and have children with him. We were married several years later and I became pregnant with my first child. At 22 weeks, I started bleeding; my cervix was dilating. I had never been so scared in my life. I was hospitalized for a week, and at 23 weeks exactly, Gavin was born. It was bittersweet. He was so small. His lungs were not developed enough, but he hung on in the NICU for 3 days before he died in my arms. Seth was just as devastated as I was. I left my job. I needed time to recover from this, but Seth did not have that luxury. He had taken so much time off while I was in the hospital. He had to go back to work.
I knew that if I was going to survive this loss I had to take measures to heal. I had intensive therapy multiple times a week. I also felt that I needed to become pregnant immediately. I did not want to wait. I was so distraught; I thought it was the only thing that could make the pain go away. Seth reluctantly agreed. I got pregnant 2 months after we lost Gavin.
It was two days before Christmas and Seth had taken the day off of work. I happily went on my way to see my therapist. I was heading into my second trimester and today was the day we would find out if we were having a boy or a girl; we had an ultrasound scheduled. My family was coming to visit, and we planned to surprise them with the news later that afternoon. I was feeling so hopeful. As I pulled into the parking lot of our building, I noticed a delivery man knocking at our door. I couldn't understand why Seth wasn't answering, so I let myself in and started calling out for Seth. No answer. I kept walking, on towards the kitchen, when I saw him, lying face down on the balcony. For a moment it looked like he was asleep. But I knew he was gone. I called 911 while I attempted to do CPR on him. I rememeber the police officer telling me Seth had expired. It made no sense. He wasn't sick! It took six weeks to find out the cause of death and even today, I do not believe it. They called it a cardiac arrythmia. But I believe Seth was under so much stress - from the loss and from work and from holding that all inside - that it caused his heart to give out.
The next day, I ended up getting the ultrasound and found out we were having a boy. I spent the next 6 months preparing to be a single mother. When Gabe was born at 38.5 weeks it was the best day of my life. I was literally the happiest I had ever been. He looked exactly like his dad.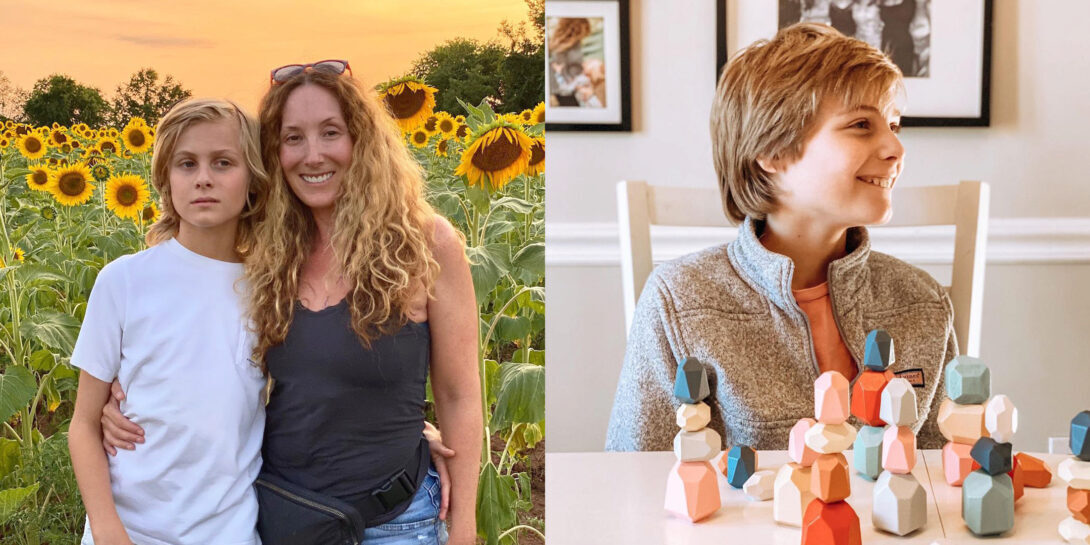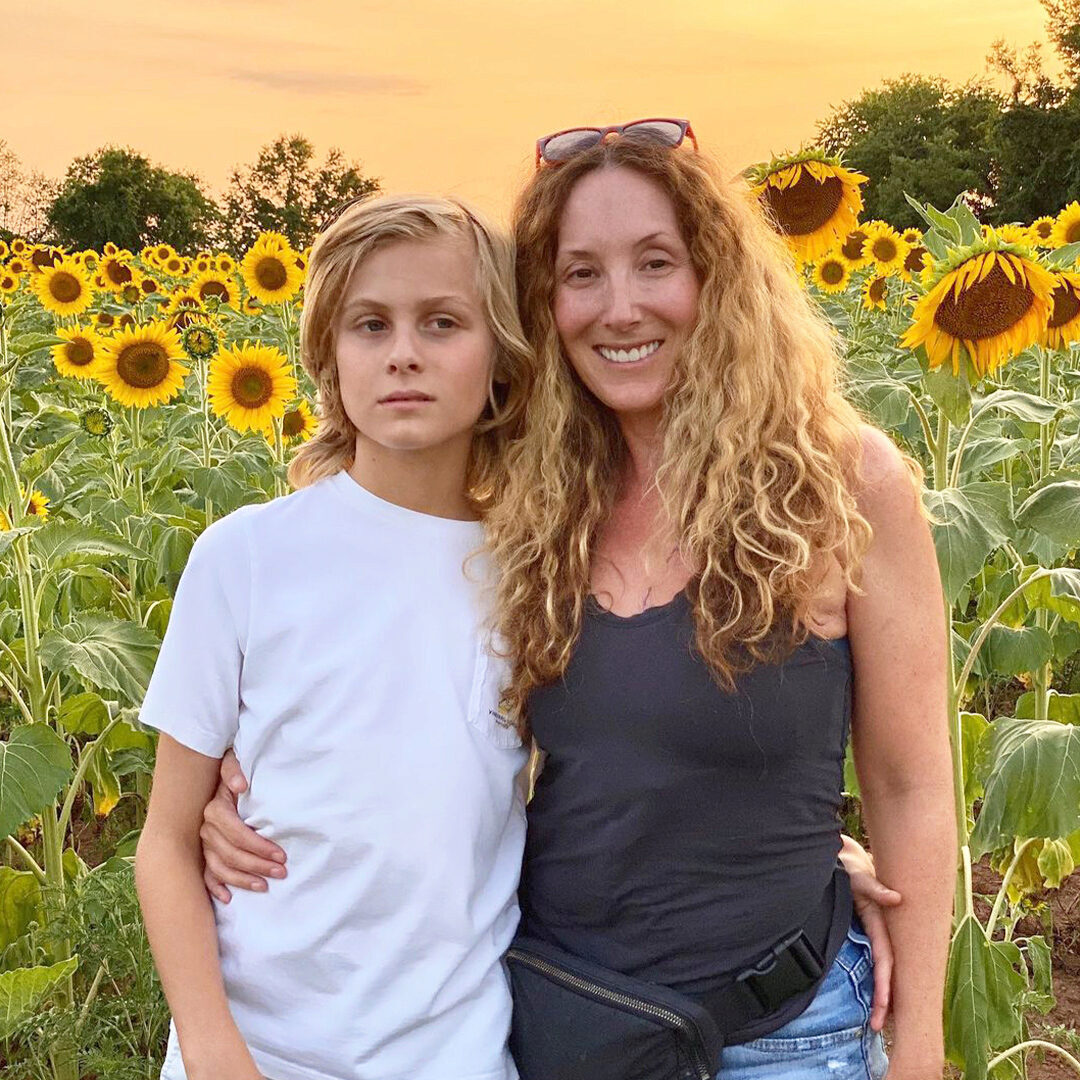 When Gabe turned two, he was diagnosed with autism. I wish I could say that I spent all of my time researching, but I was living in a state of fear and didn't want to be devastated even more. I was on a mission to "cure" Gabe, get him off the spectrum by doing everything possible that the experts told me to do. I was advised by multiple professionals to enroll him in early intervention services through the county as well as privately. That included Speech Therapy and Occupational Therapy. I hoped these therapies would help Gabe catch up to his peers. I was also told to have him in as much ABA therapy as possible so I did just that. I had him in almost daily ABA therapy. This made me extremely sad because I realized by having him in all of these therapies I had much less time with him. I did what I was told and kept him on this rigorous schedule of 3 times a week of speech and OT in addition to ABA almost every day after school. He was also in school at 2 years old for part of the day in an ABA center! I didn't even understand what was going on in ABA therapy, but I knew it was the only thing that was scientifically shown to help according to these experts!
My life consisted of taking Gabe from appointment to appointment and then while we were home together he had more therapy. The diagnosis changed everything. Even with all of the early intervention, Gabe was still not talking. Every night, I prayed and wished for him to start talking or not be autistic. I regret this so much now that I know more. I was in a very different place back then and had no one to talk to that really understood what we were going through and what Gabe was actually experiencing! The other thing that made things worse was that he didn't sleep which meant I didn't either. How could anyone operate under these circumstances? I have to remind myself of this when I think back about all the things I could have done differently. Through all of this I was still grieving the loss of my husband. I no longer socialized with the moms I once did prior to Gabe being diagnosed with autism. We had nothing in common and it was very lonely. I was a single parent with no friends.
I had so many fears about what autism was and how it would impact Gabe. My biggest fear was that he would never be able to talk! Gabe is 11 years old and he still doesn't talk and that is ok! It was something I obsessed over for no reason! Gabe is one of the most expressive people I know. I believe this is because he is unable to speak so he shows his feelings every other way. Once I stopped obsessing over Gabe talking and accepted him as he is everything changed. I had heard that autistic people want to be alone, don't want friends, sit in corners rocking back and forth. This is what I thought it was going to be like. Gabe loves to be with people! Rocking back and forth is a form of stimming and there is nothing wrong with that. It's a form of expression. That isn't one of Gabe's stims, he has many others and as long as he's not hurting himself or others by stimming there is absolutely nothing wrong with it and there should never be any type of intervention to stop someone from stimming. I love to see Gabe express himself in that way. He tends to twirl his body like a dancer, he twirls his hair, plays with cords, ropes, and belts. It's all good. Gabe is nonspeaking, that doesn't mean he can't understand what you are saying to him or in front of him. He understands everything and has feelings. That's one of the things I want everyone to recognize.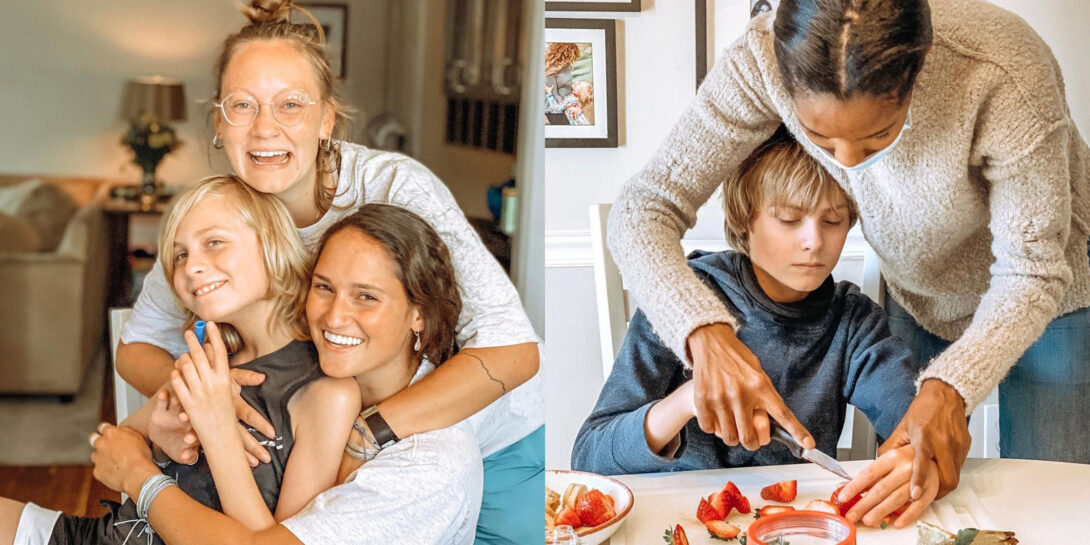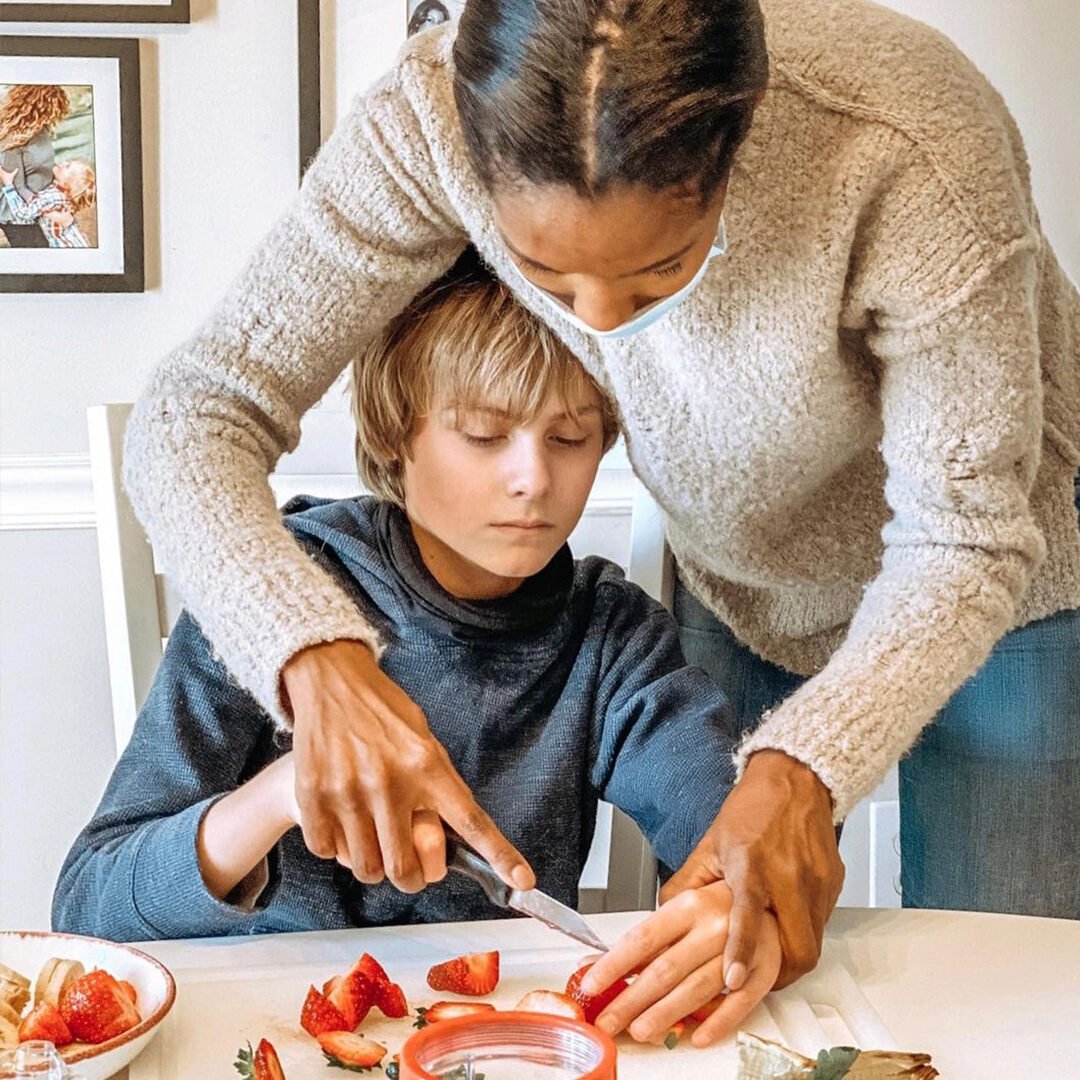 I have changed throughout the last 12 years of being a mother. From the moment Gabe was born I became a new person and felt differently than I had about life and the traumatic events that led up to that moment. It felt like this is where my life began. I had so many hiccups up until now. It has not been easy at all. I think the sleeping issues made everything feel so much worse and impossible to manage in the beginning up until a few years ago. I was depressed and had a serious issue with drinking by the time Gabe was 3. I got not one, but two DUIs and decided the best thing for us was for me to go to rehab for 30 days. I have been sober for 8 years. My life changed again! I no longer take things for granted. I get to be Gabe's mom and there is nothing better than that. I appreciate my life no matter how hard moments might be, it's so worth it. I get so much out of being a mom! I celebrate everything! Whether it's succeeding in trying a new food, making a certain sound vocally, using his communication device, or learning to ride a bike, I am thrilled and Gabe can tell. I don't have expectations, I go with the flow.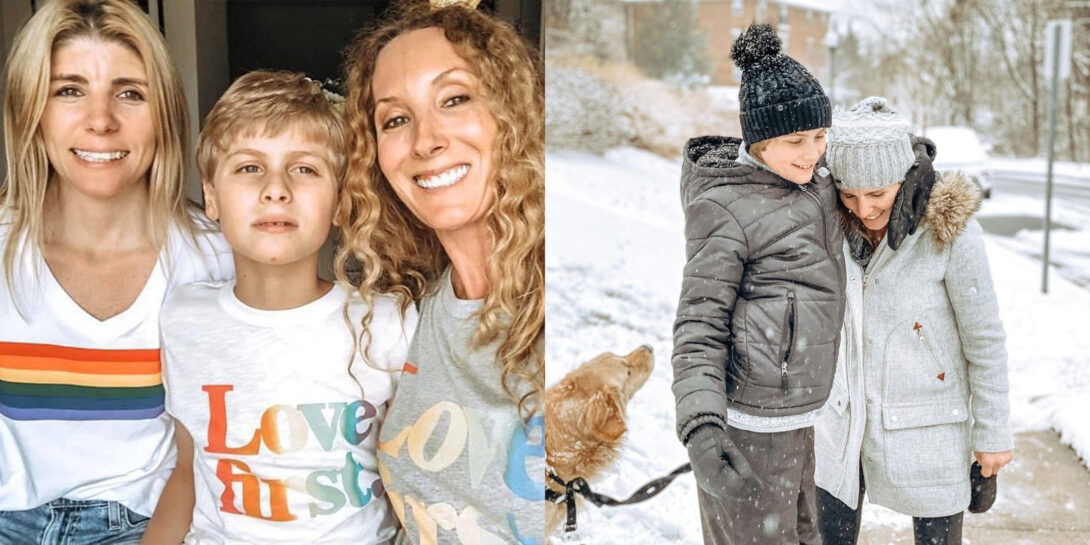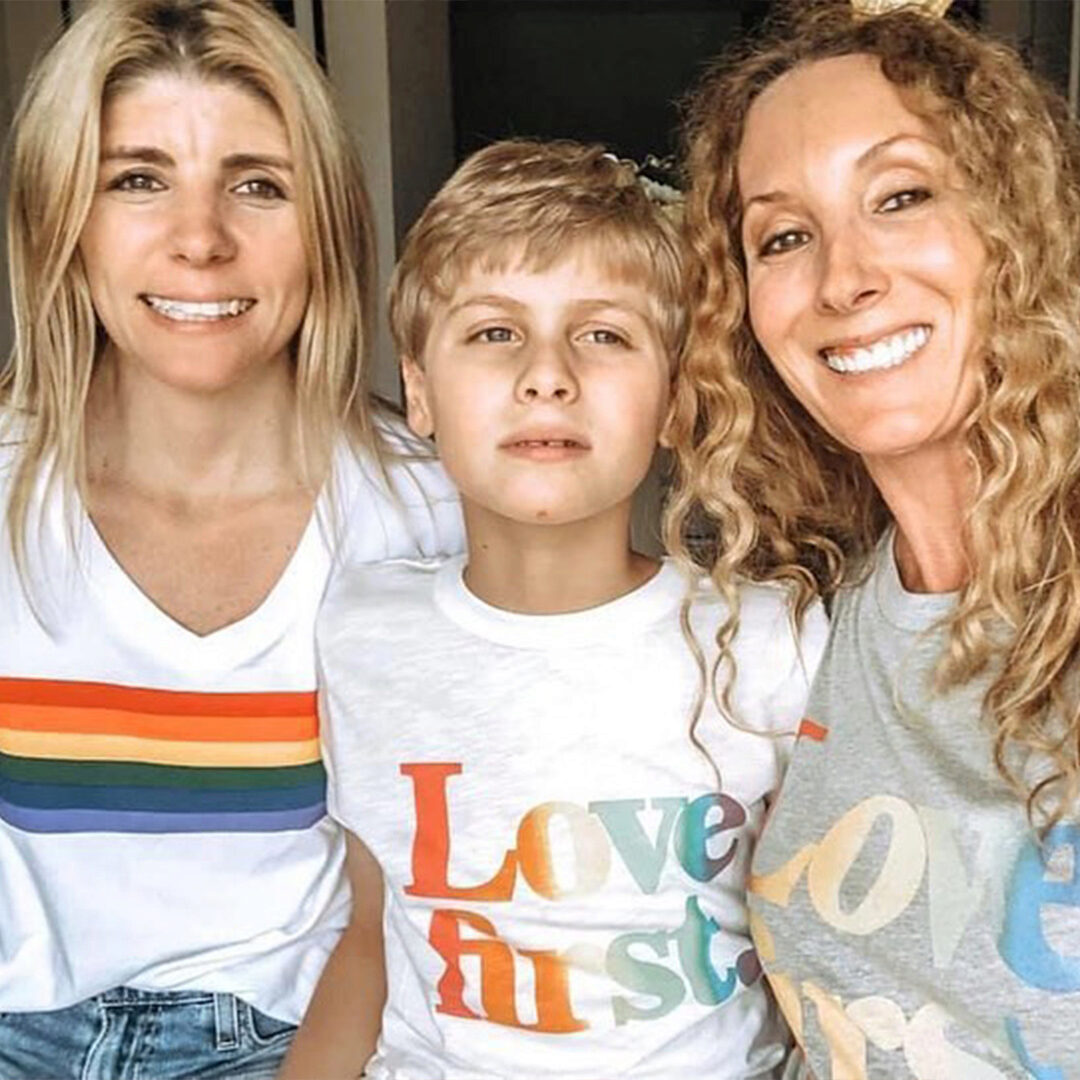 When I started my Instagram page years ago, Gabe was 3 years old. It was a private account and I had no one I ever spoke to about autism or being a mom of an autisitic child. It was a small world I lived in. One day I shared a video with the organization that ended up going viral. I started to get friend requests from a lot of parents of autistic children. I eventually decided to make my account public and as time went on I started to connect with more than parents of autistic children. I was becoming friends with one autistic adult who is still my friend. We talk daily and she has been a huge source of information and support to me. She isn't just an autistic adult, she is a mom of autistic children, too. There is so much I wouldn't know about Gabe if not for her insights. Now I follow many accounts run by autistic young adults and adults. I wouldn't know any of these people if not for social media. I'm so grateful for Instagram for connecting me with the people who are truly the only ones who can say what it's like to be autistic. We need to respect autistic voices.
To any parent facing their child's autism diagnosis, embrace this journey, presume competence, and surround yourself with people who understand. Love your child and every single thing that makes them unique. Don't try to change them. Help them, but don't change them. Figure out how they learn best. Be involved. Don't trust all professionals. Do your research. Instagram is the best resource I've found. I have a community to turn to when I have a question or a situation I'm trying to figure out on social media. I love it!