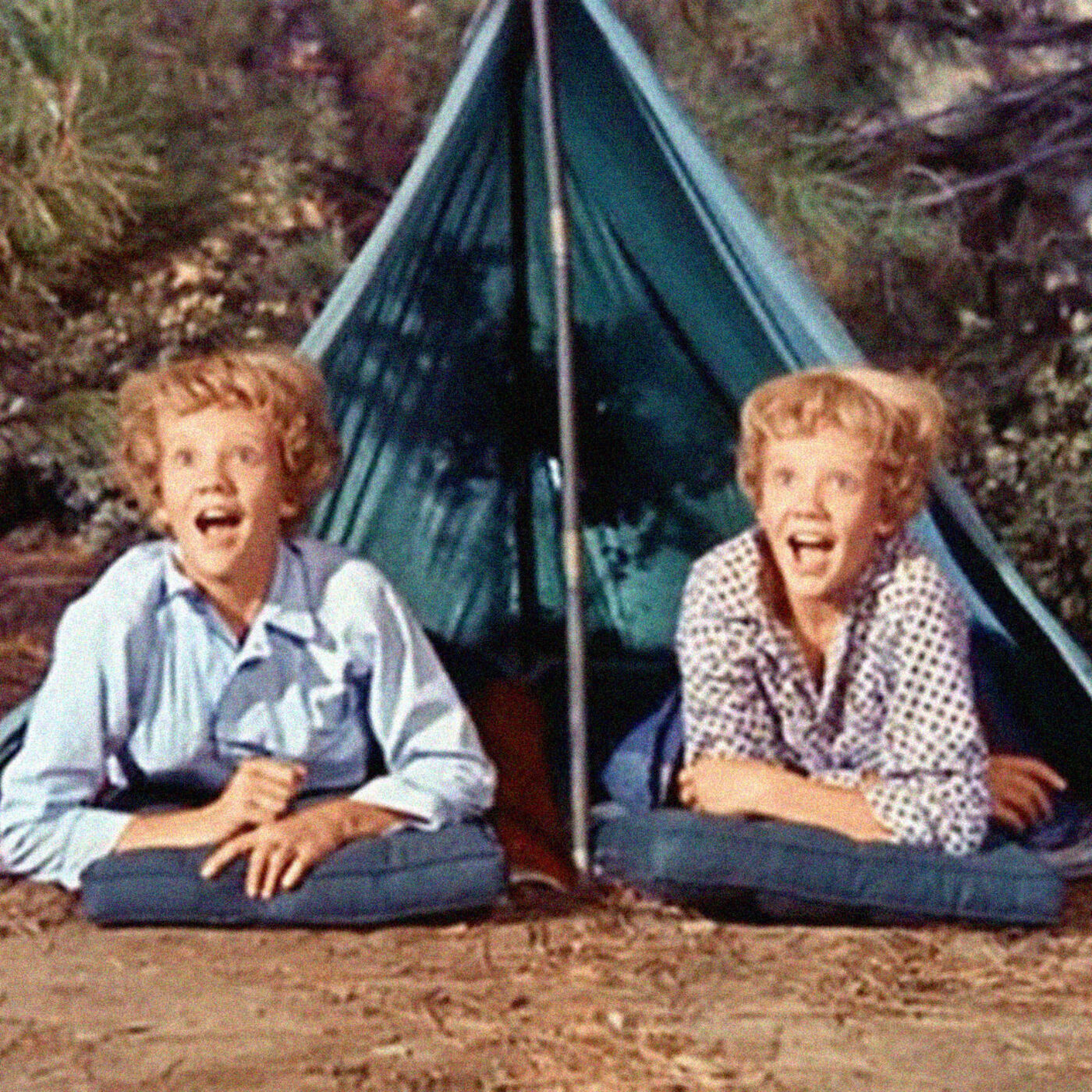 Parental Arts
How to Go Camping This Summer (Even if You've Never Camped Before!)
It's no surprise that camping is on the rise this
summer—with people wary of air travel and hotels amidst Covid concerns, a trip outdoors (where virus transmission is a much lower risk) and where you BYOB (bring your own bed) seems like the perfect solution.
Written By

Marnie Schwartz
And after months inside our own homes, we're all craving less time with zoom and more contact with nature. In fact,
a survey from Kampgrounds of America (KOA)
finds that about half of leisure travelers say camping is the safest way to travel in the age of Covid-19. The report also finds that more than ever, people value getting their kids outdoors on vacation. But even if you're intrigued, camping can seem intimidating if you've never done it before. Here's what you need to know.
Where to Go
Not all campgrounds are open this year--and the ones that are may be booked or have restricted amenities and access to facilities, so call ahead. Browse the website of the
National Parks Service
, look for a
state park
near you, or look for a private campground like a
KOA
, which may offer more amenities (clutch with kids). Consider whether you want to do the full tent experience or if you'd rather find someplace with a cabin, or even a glamping-style situation, and think through your plan for things like shared restrooms and other facilities.
For first-timers, stick to a campground or cabin camping and leave backcountry or canoe camping for another time once you've gotten a little bit of experience. Make your first trip a one-nighter (maybe two, if you're feeling gutsy), and stick relatively close to home—there's no shame in wanting to bail if the weather suddenly turns or your four year old refuses to sleep in her sleeping bag.
What You'll Need
The biggest piece of equipment you'll have to source is obviously a tent. Outdoor gear stores offer rentals, so you can test out camping before investing—
REI
is currently offering limited rentals—or put a call out to your group of friends or local Facebook group to see if anyone has a tent they're looking to offload or willing to loan out (with a socially-distanced pickup, of course!). And once you get your hands on a tent, check that all the parts are in the kit before heading out. (Trust us on this one!) It also doesn't hurt to do a dry run on setting it up.
After the tent, your most important equipment will be a sleeping bag and a sleeping pad--a thick, often inflatable pad that goes between you and the ground and can make the whole sleeping-on-the-ground thing more palatable.
Load up on sunscreen and bug spray, and choose pants that can be tucked into socks if you're going to a place where there are ticks. Bring warm layers—you'd be surprised how cold the woods can get at night, even in the summer—as well as just-in-case rain gear. Pack a flashlight or headlamp for each member of the family. And of course, don't forget the hand sanitizer, disinfectant wipes, and face masks. For more info on safety items, like first aid kits and more, check out the National Park Services'
list of ten essentials
.
What to Eat
For cooking, you have two main options: a camping stove or a campfire. If your campground allows it, go for the campfire and watch your kids become mesmerized. Just be sure to set strict rules about proximity to the fire. For little kids, it may help to bring a small chair just for them and put it at a distance from the flames, or for babies, bring a playpen to contain them while the fire burns. Bring matches, lighters, newspaper for kindling, and firestarters, and pick up firewood at camp or nearby, as well as some dishware and whatever cooking implements you may need. (It's also good to have a camping stove in case of rain, to boil water, or if you can't procure wood, etc.)
Plan your meals in advance so you can pack everything you need—for example, not just the corn, but the foil you'll wrap it in for cooking, too. Keep meals as simple as possible: Hotdogs roasted over the campfire, followed by s'mores, are classic for a reason. They don't require much by way of ingredients or equipment, and kids will love making them. Don't forget instant coffee, booze for after bedtime, stuff for breakfast and lunch, a backup meal you can make if it's too wet for a campfire (instant noodles works great for this), and lots (and lots, and lots) of snacks. Don't leave any food out unattended or overnight, and follow the campground's guidance for storing food and coolers. For example, in some parks, you may be advised to keep your cooler in your trunk rather than the back seat, as bears or other animals may see it through your car windows. Bring a bag to pack your trash in, too, and make sure to take it with you when you go.
What to Do
Get to your campsite early and before you do anything else, scope out a spot for the tent and set it up. It always takes longer than you expect and the last thing you want to be doing is racing against the sunset. Have half your family work on the tent while the other half forages for kindling (small sticks to help you build a campfire); you'll want it later on.
Pick a campsite near good hiking or swimming, and make that the main activity. (Don't forget to bring masks on your hike in case the trail is more crowded than you'd like.) You'll also want to bring a few toys and board or card games for the kids in case of rain, speakers to play music while you hang out at camp, and outdoor toys like frisbees and balls. Leave your screens in the car if you can, and explore the beauty and wonder of the outdoors with your kids.