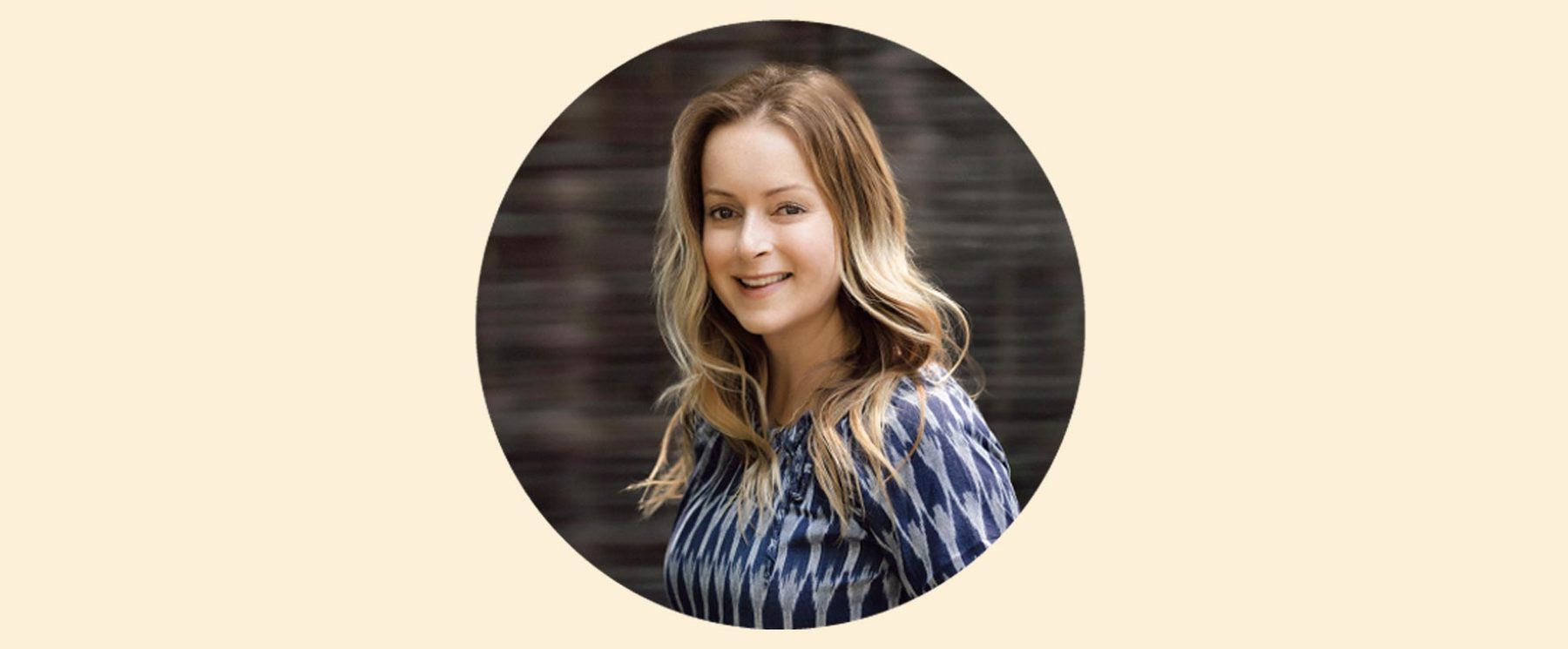 Parenting
Ask Dr. Bronwyn: Avoiding the Summer Slide
Q: My children's school says that they will benefit from unstructured time on vacation but I know that some Type A moms will be teaching their 5-year-olds multiplication or having them tutored. Am I making a mistake in not scheduling some summer work? Am I ruining their summer if I do? Help! –Free Range Mom
Photography
Victoria Will
Dear Free Range Mom,

Don't worry! You're not alone; everyone wonders about summer schedules. How much is too much? Should summer be all pool games and popsicles? Is it better spent in structured experiences and STEM camps?

Many parents secretly worry that if they let their children decompress, their peers will have a competitive edge come fall. Summer learning loss (aka "summer slide") is real and happens to all children when it comes to math; however, research has shown that assignments and worksheets aren't necessarily game changers.

Rather than taking an all-or-nothing approach, why not think of the dilemma differently? Summer is a much-needed respite from school but it doesn't have to be time off from education. These months with fewer jam-packed days are ripe with teachable moments that inspire playful and meaningful learning. While it may feel easier to turn to assignments and tutors, summer is your time to shine.


"These months with fewer jam-packed days are ripe with teachable moments that inspire playful and meaningful learning. While it may feel easier to turn to assignments and tutors, summer is your time to shine."
Take advantage of opportunities such as teaching measurements in cooking, calculations when it comes to money, science in the garden, penmanship with pen pals and critical thinking skills in family discussions.

One of my kids' favorite summertime activities came about from threats to discard piles of "treasures" they brought home from the beach (and promptly discarded all over the yard and deck). One day I gave the kids a bucket and a sponge and they built a cleaning station. It evolved into a treasure-washing assembly line of sorts, complete with scrub brushes, tweezers, buckets and sponges. They fastidiously cleaned, scrubbed and polished every rock, shell, piece of sea glass and driftwood before moving the items down the line to an art station with markers, paints, paint pens and chalk. They created paperweights, checkerboards, place settings and even some gifts for my friends.

I'm not saying Elon Musk should hire them to re-engineer the Tesla assembly line, but that summer they did spend hours outside working together with little help from me. They counted, classified, sorted, organized and distributed the treasures. They mixed paints to get the right shades, sounded out the spelling of the words they painted on stones and made a list of each gift recipient. Best of all, they didn't know they were learning. How successful do you think I would have been if I tried coaxing them out of the pool by yelling, "C'mon, it's time for rock class"?

The reason all children lose ground on math skills over the summer is that unlike literacy, parents typically regard math as the school's domain. While many parents enjoy reading stories with their children before bed, not too many share similarly enjoyable math moments as part of their everyday routines. It's not that meaningful mathematical experiences don't exist outside of school, it's just that once summer begins most kids don't have access to them.

Fortunately, some of the best ways to avoid the summer slide and inspire learning happen naturally (and only require only a little bit of creativity and planning when they don't). Whether your kids are in preschool, elementary or middle school, here are some ways to support summer enrichment.

1. Start listening.

During the hectic school year, communication tends to come in the form of commands, e.g., "Eat your dinner," "Brush your teeth," "Do your reading," "Go to sleep." This summer, use your questions, availability and presence to convey to your children that what they have to say is important. Let your kids know that you learn from them.

2. Plan a trip (real, virtual or future).

Involve the whole family. Strengthen math skills by determining a budget, number of days and lengths of time to spend at various destinations. Get everyone who is old enough researching geography, attractions, history, facts, food, culture and accommodations. Ask the little ones to draw the food, geography and attractions you describe or that they imagine from books. Hang a map in a central area and use colored pushpins to indicate where you'd like to go. Download some regional recipes and cook the cuisine together.

3. Write postcards.

Pick up some blank postcards and stamps and encourage your kids to keep in touch with friends, relatives and teachers over the summer. The littlest ones in your family can draw pictures and narrate sentiment. For the older kids, writing postcards is a fun way to improve penmanship and learn about addresses, zip codes, cities, stamps and the mail system. Plus, the small size of a postcard is less intimidating and daunting than writing a full letter.

4. Schedule a kids cook dinner night.

If you have a child in the family who is capable, let him or her be entirely responsible for dinner one night. He or she can create a shopping list, read through recipes and determine courses. Involve younger children by giving them age-appropriate activities, such as chopping, mixing, measuring, setting the table or cleaning up. Throughout the night, everyone will be using math, organizational, planning and independent life skills.

5. Get reading.

Pick a topic for the family and encourage everyone to do research on it and discuss. Watch a show with the volume off and closed captioning on. Read aloud to the younger ones every night. When you're in the kitchen cooking, ask your child to read you the recipe. Going on a car trip? Get one of your children to read the directions. Always be on the lookout for reading opportunities no matter how trivial, such as the back of a cereal box or the instructions to a game.

6. Start a summer journal.

Buy a notebook and encourage your kids to write in it to improve written language, fine motor, penmanship and creative writing skills. (Make sure to purchase a notebook with large-ruled lines for the little ones.) Provide summer stickers so that your children can personalize their notebooks. Let them know that they can use their journals however they want: to draw pictures, glue sand from the beach trip, press flowers or tape tickets from the fair. Print summer photos for them to glue on journal pages and encourage them to write about their experiences. Paste a picture of the kids tubing in your 5-year-old's notebook. You might only get an almost indecipherable "toobn" but that's great.

7. Inspire math experiences in your daily activities.

Making dinner? Ask your child to double or half a recipe, convert metrics and measure ingredients. Have a child who likes sports? Show her how baseball stats are calculated. Going somewhere? Show your child how to use a map instead of a GPS. Shopping for groceries? Challenge your child to calculate change or, find a box of cereal that is closer to a certain price or count out a specific number of apples. Spending time at the beach? Arrange and classify seashells by various categories such as size, shape and color. Turn errands and everyday activities into fun learning opportunities.

8. Begin a book club.

Pick a book that everyone in the family can read. Don't worry about whether it's award-winning or a classic. What's important is that it's engaging and fun for everyone. For the younger set, choose a chapter book and talk about it with them.

9. Use screen time wisely.

If you have little ones who use an iPad from time to time, make sure it's loaded with engaging, developmentally appropriate apps and shows chosen intentionally. (Pro tip: Common Sense Media is a fantastic source for finding age-appropriate programming.) There is so much quality media for the eight-and-under set; why not ensure that what they're watching or playing is fun and beneficial?

10. Schedule some field trips.

Stop by an art museum and pick up postcards from the gift shop to create a museum scavenger hunt. When your children find the piece from the picture, get them to record their thoughts on the back of the postcard (or record your younger child's narration). Plan trips to historical sites, parks, ethnic restaurants, farmers' markets and anything else that offers a new perspective or an opportunity to explore and ask questions. Plan ahead by downloading materials and pictures from the Internet, looking for relevant children's books at the library and recipes you can cook after a trip to the market.

11. Become the greatest showmen.

Do you have visitors? Get acting with a family play. Stage rehearsals and teach the kids to memorize their parts. You can even add some song and dance routines if you're feeling ambitious. If someone has stage fright or isn't quite ready to perform, put him or her in charge of costumes or set design. Everyone will have the chance to memorize, plan, write and create all while building confidence and making memories.

12. Schedule old-fashioned family game nights.

Fun board games exist for every age and skill level, including Hiss, Uno, Quirkle, Guess Who, Charades for Kids, Mastermind, Clue and Scrabble Jr., to name a few. Games like Yahtzee, Sum Swamp, Blokus, Money Bags, Clumsy Thief, Monopoly, Set and many old-fashioned card games incorporate math skills such as counting, comparing, planning, calculating, categorizing and constructing. Not ready for board games? Pull out the blocks and jigsaw puzzles, which are fun ways to strengthen spatial, pattern recognition and fine motor skills (to name a few).

Bottom line: Enjoy the summer and embrace all the natural, meaningful and engaging ways there are to support learning, bonding and fun.

Bronwyn Becker Charlton, Ph.D. received her doctorate in Developmental Psychology from Columbia University and is currently on the faculty at the Icahn School of Medicine at Mount Sinai in the Department of Pediatrics. She is also the co-founder of seedlingsgroup.