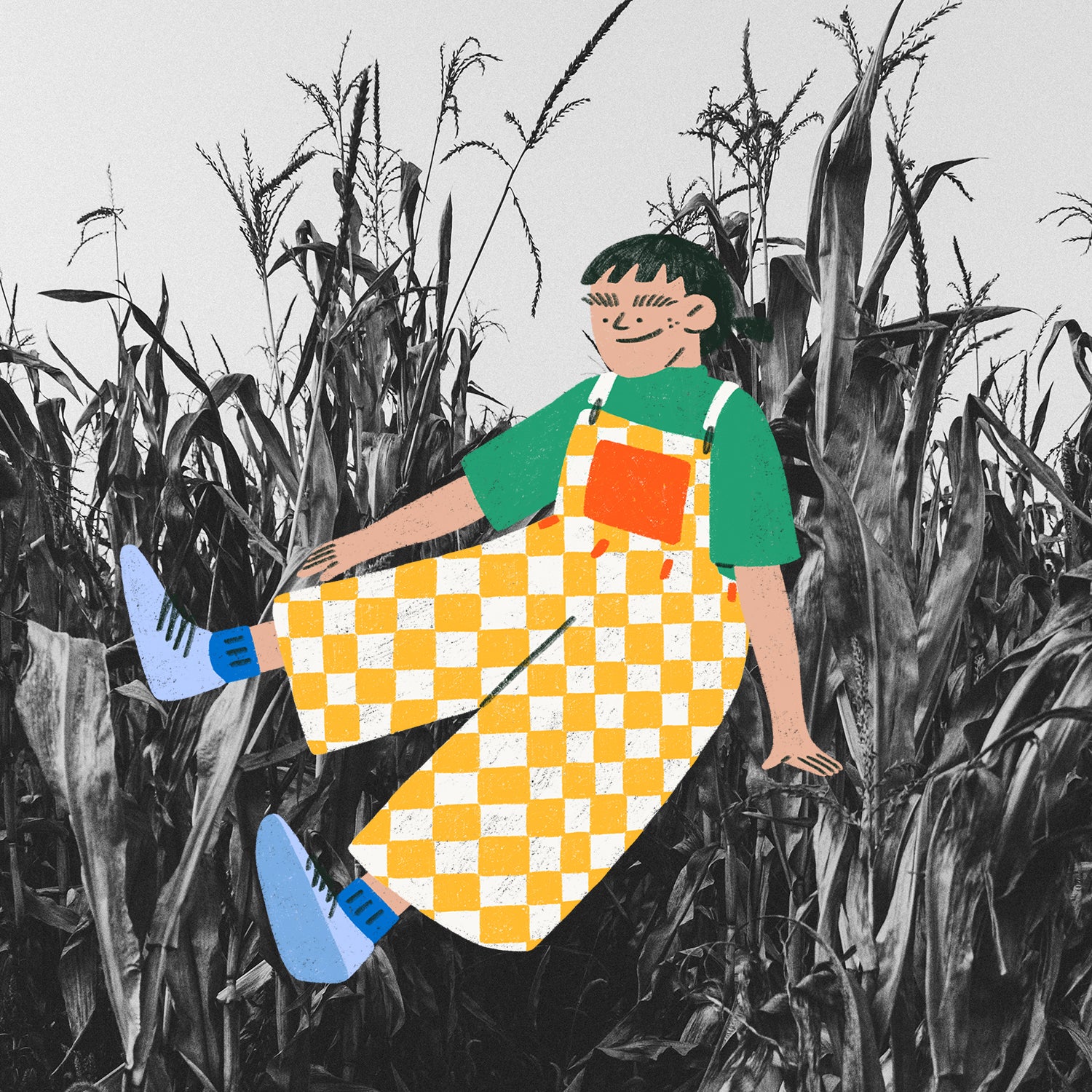 Birthday Parties
15 Fall Birthday Party Ideas
This fall, take the party outside so guests can enjoy the cooler weather and the gorgeous colors of autumn. From pumpkins and hay rides to apple picking, let the best parts of the fall season become the backdrop for all your fall birthday party ideas. Need some autumnal inspiration? Here's 15 festive fall-themed birthday party ideas that your kids will love.
Fall Fairytale
The Autumn season already feels pretty magical, and with this party theme, kids can celebrate with fairies, gnomes, and even a few princes and princesses. Tents and oversized pillows can be transformed into enchanted castles or a life-sized fairy garden. Littles can dress up for the party (another way to get more wear out of you kids' Halloween costume) or you can have a few extra sets of fairy wings and magic wands on hand. For favors, offer up fairy dust (glitter playdough) or a shiny crown that kids can DIY at the party.
Caramel Apple Decorating Party
We love a party theme that doubles as a sweet treat and an activity for guests. For your minis, cut the apples into slices ahead of time. During the party, let them drizzle caramel onto the slices and decorate with their favorite toppings. For older kids and adults, pre-party, plop the apples in boiling water for just a few seconds to remove any wax from the apple (this helps the caramel stick to the apple), and place a craft stick inside the apple for a handle. Next, keep melted caramel warm in mini slow cookers and put out plenty of toppings like sprinkles, candy pieces, and mini marshmallows.
Pumpkin Spice Party
This one brings the best flavor of the season to the party, and is a perfect fall birthday party theme for the pumpkin spice obsessed (we see you). Start with drinks–pumpkin spiced cider for the kids and pumpkin spiced lattes for the adults. Older kids can make a pumpkin-spiced candle or a DIY tumbler for their favorite fall drinks, and younger kids can mix up batches of pumpkin-spiced playdough or slime.
Touchdown Tailgate
While partygoers play a few games of flag football or cheer from the sidelines, set up a kid-friendly tailgate full of football-themed food. Host a sports scavenger hunt or an obstacle course. Just be sure to have a few referees on hand to help with the party. When kids take a break from the big game, they can personalize a foam finger or DIY a megaphone.
Pumpkin Painting Party
For this artsy soiree, start by covering tables with disposable tablecloths (less cleanup for you) and place the paint into disposable trays. For younger kids, create a palette out of a paper plate, so each child gets their own paint to work with. Finally, make the pumpkins sparkle with a dusting of glitter. Pro tip-Dunk the pumpkins in a bleach bath–one teaspoon of bleach for every one gallon of water- for ten minutes. This helps your pumpkins stay fresh for weeks.
Outdoor Movie Night
Create the dreamiest outdoor movie night by bringing out plenty of cozy blankets (these could double as party favors) and a projector and a sheet to serve as the screen. The pool rafts from summer or a few yoga mats can create a personal viewing spot for each guest. Of course, you'll need popcorn and toppings like pieces of candy, chocolate, and cookies. Inexpensive shower caddies can double as food holders for your young movie watchers.
Pumpkin Patch Party
A pumpkin patch party has something for everyone–hayrides, pumpkin picking, and delicious fall treats. If taking guests to a pumpkin patch isn't an option, transform your backyard into a party space with a few hay bales and orange balloons to serve as the birthday party decor. Party favors are easy–a mini pumpkin each guest gets to take home.
Villains Costume Party
If the bad guy is their favorite character, give the regular costume party a villain upgrade. Ask guests to come dressed up as villains from books, movies, TV shows, and even video games. Snag Halloween decor that is dark and spooky (but not too spooky) to set the scene.
Fall Foraging Scavenger Hunt
Head into the great outdoors for a scavenger hunt party. Give kids a list of items to find, like acorns, a sparkly rock, and pinecones. Before the hunt, kids can decorate a small bag to hold all of their treasures.
Thankful Harvest
Encourage kids to continue acts of kindness during the Thanksgiving season by participating in a service project during the party. They're helping others and having fun with their friends. The birthday little can help choose a charity or organization. Set up age-appropriate stations like making blankets for animal shelters, create birthday boxes for kids living in children's shelters, or go to a local park and take part in a trash pickup.
Monster Mash
A costume party that's all about the dancing? Send us an invite. For the monster mash, you'll need plenty of glow sticks, a Halloween playlist, and kids dressed in their favorite Halloween costumes ready to show off their sweet dance moves.
Game On!
Bring out your family's favorite board games, and ask guests to share some of their favorite games too. Lay blankets throughout the party space and set up the games on top of the blankets. If you need a few more games, DIY a yard version of Scrabble or Twister.
Artsy Autumn
Feeling crafty? This party is all about art projects inspired by fall. From leaves, acorns, and pumpkins, you can find fall crafts that work for any age group. Get the parents involved in this one and set up a few stations for them to jump in on the crafting fun.
Bonfire Party
The only requirement for this party (besides the bonfire) is everyone gets to eat delicious s'mores. Fire pits are great options for smaller spaces, and to make the line for s'mores go faster, put all of the ingredients into individual bags so guests can grab and roast.
Amanda Mushro
Amanda is a writer and content creator. When she's not hosting national and local TV segments, creating DIY and life hacks videos, or writing articles that cover parenting, lifestyle trends and everything in between, she's at her favorite job, being a mom of three.