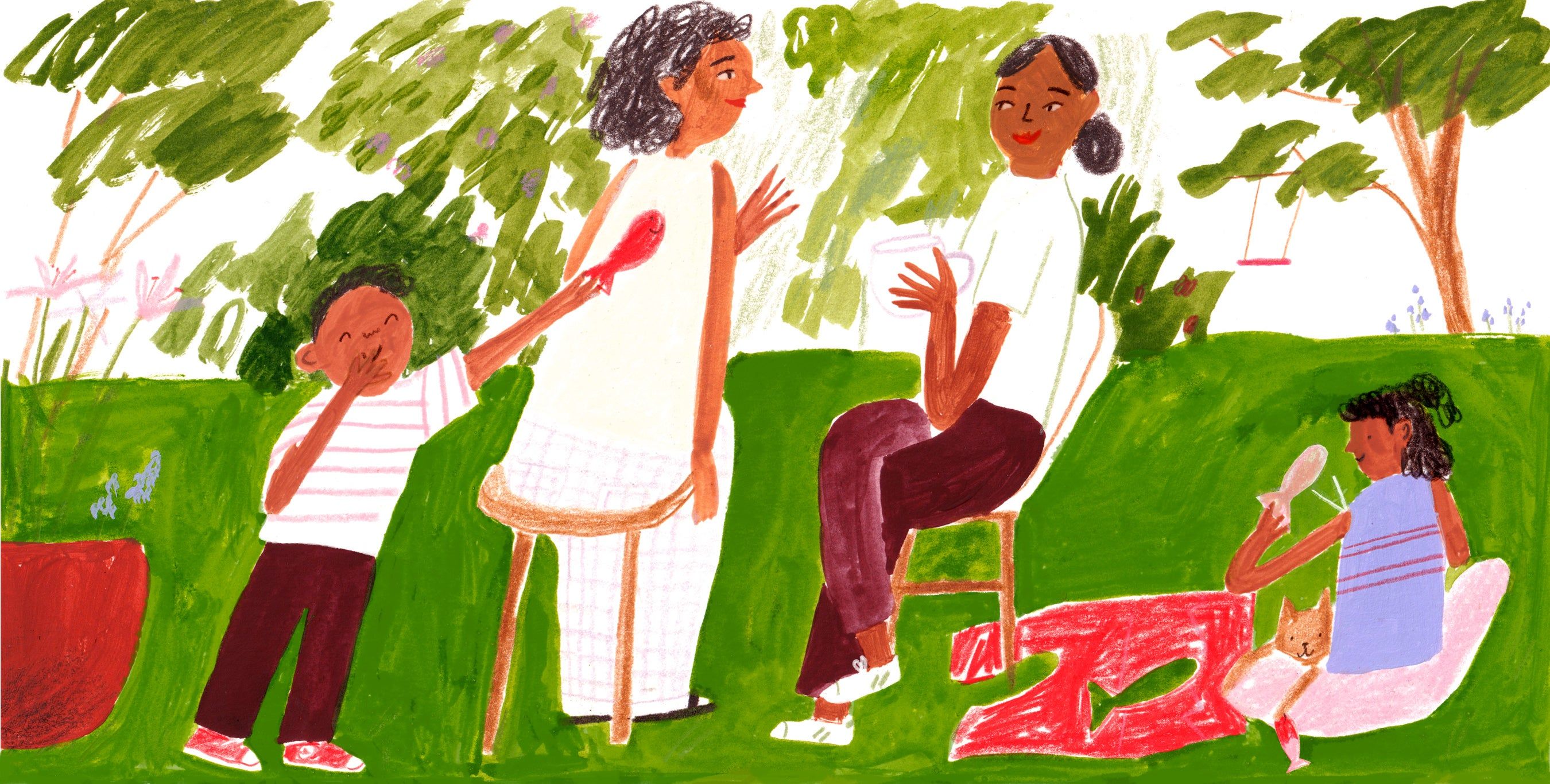 Everyday Magic
Something's Fishy: April Fool's Day and Mandatory Mischief
Journalist and folklorist Eleni N. Gage explores seasonal celebrations and ways to make parenting magic out of the mundane in a new column, Everyday Magic.

This month she shares the origins of April Fool's Day, the most delightfully mischievous ideas she and her kids have tried, and what they're doing this year – the French tradition of 'Poisson d'avril'. Plus, a printable for your minis to get in on the action.
Written By

Eleni N.Gage
Illustration

Lucia Vinti
The one lesson I'll never forget from second grade was the day my teacher had us melt Hershey kisses and pour the chocolate over cotton balls to create "truffles" we could bring home to trick our parents on April Fool's Day. She was an elderly Massachusetts Yankee who made us recite the Pledge of Allegiance and The Lord's Prayer even though the school was secular, even though none of the other teachers did so. I remember her as being somewhat stern and definitely intimidating. But I'll never forget the glee with which she helped us scrape the "truffles" off the tray and nestle two inside wax paper in tiny white boxes she had purchased for the occasion.
My family had only moved back to the United States from Greece, where we'd been living, three months earlier and I started at this new school in the second semester. I was still in the transitional phase where I carefully watched everyone around me to see how normal people acted here (as opposed to us newly arrived freaks). I could barely wrap my mind around the fact that Mrs. H wasn't just encouraging us to prank grown-ups; she had purchased paper goods expressly to give us the means to do so. It was, to use a word I had just learned, awesome.
Since then, I've always had a fondness for the holiday. When I was pregnant with my son, Nico, my due date was April 3d. People who learned that inevitably said, "I bet you're hoping he's not born on April Fool's Day." I couldn't understand why. For kids, April Fool's Day isn't about mean-spirited trickery but exhilaration and sanctioned mischievousness. It's a chance to be creative and stealthy. Last year, on April Fool's Day, my daughter took a dollar bill, wrote four zeros after the one, and slipped it in an envelope with a note telling me that I'd won $10,000. But when she was younger, her standard April Fool's move was to slip something inside our shoes so that her unsuspecting parents or brother would try to slide them on in the morning and find a beanie baby, or a bouncy ball, or, almost, shaving cream (I managed to head that one off before she got to Nico's toddler sneakers). Now, Nico is counting down the days until April 1st and trying to scheme what to put in his sister's shoes. It's a race to see who can shock whom first.
My kids have been known to come to blows over the last pancake or the right to man the remote control. But they react to April Fool pranks with delight. And watching them makes me think that humans need this release, moments when it's OK to be silly and even sneaky, to prank and play. It's the spirit of spring fever, which is alive in the festival of Holi, when Hindus throw colored powder at each other, and social norms are reversed; the Thai New Year festival of Songkran in mid-April when there are three days of water fights, with people soaking each other with water guns, balloons, buckets, or whatever they can find to make a splash; and countless other rituals that give us an excuse to get a little nutty after a long winter.
Some people theorize that April Fool's Day evolved from the ancient Roman festival of Hilaria, when masquerades took place and people dressed in costume and played practical jokes to celebrate the Spring Equinox. Others say it came about in medieval France after the switch to the Gregorian calendar moved the start of the new year from April to January, and people who were slow to catch on to the switcheroo were called April Fools. But my favorite explanation is the simplest: that April 1st was the start of the Celtic fishing season, and sportsmen would lie about the size of their catch.
We're leaning into the fish theory at our place this April Fool's, taking a page from how April Fool's Day is celebrated in Italy and France. (Yes, this is my attempt at avoiding loafers filled with shaving cream.) In both countries, kids draw paper fish, cut them out, and tape them to the backs of unsuspecting classmates, friends, parents. When that joke, or another, is discovered, they yell Poisson d'avril! in French or Pesce d'aprile! in Italian. Both translate to April's fool, but both really mean, "Gotcha!"
Again, there is a whole feeding frenzy of theories as to why fish are the symbol of foolishness: because fishing wasn't allowed during the April breeding season, so only fools would go to the fish market, for example. Or because fish was a traditional New Year's gift when the holiday was celebrated in April and eating meat was forbidden because Lent fell during that time. But I just like that taping paper fish to people's backs is silly and salty, and it's been easy to get my son to switch from drawing tigers (his go-to ever since they celebrated Lunar New Year in art class) to fish. Each of our fishes looks slightly different, which feels right because we all have our own brand of mischievousness. But we're already making plans on how to use them, not just on April Fool's day either. Maybe we'll hide them in Abuela's bed when she comes to stay with us. After we slap them on each other's backs, maybe they'll join Nico's tigers on the wall. And maybe, one fateful morning, I'll slip a fish into everyone's shoes.
Eleni N. Gage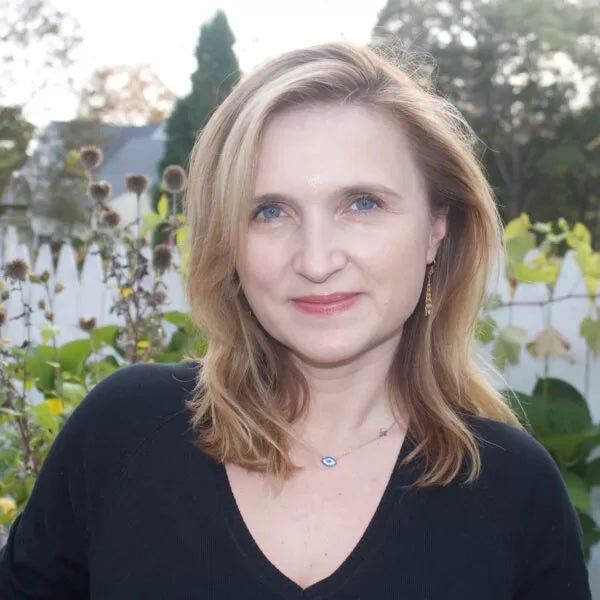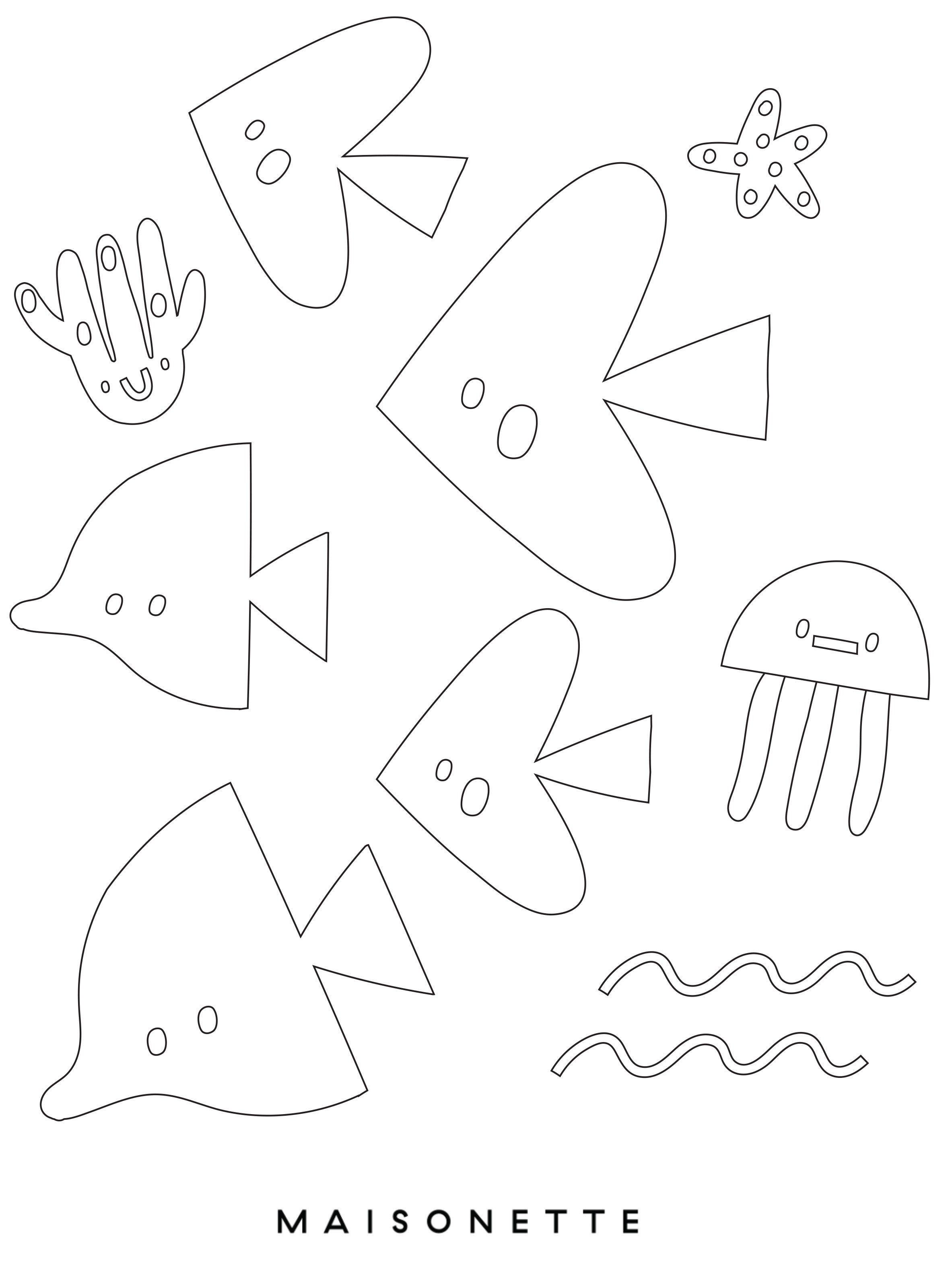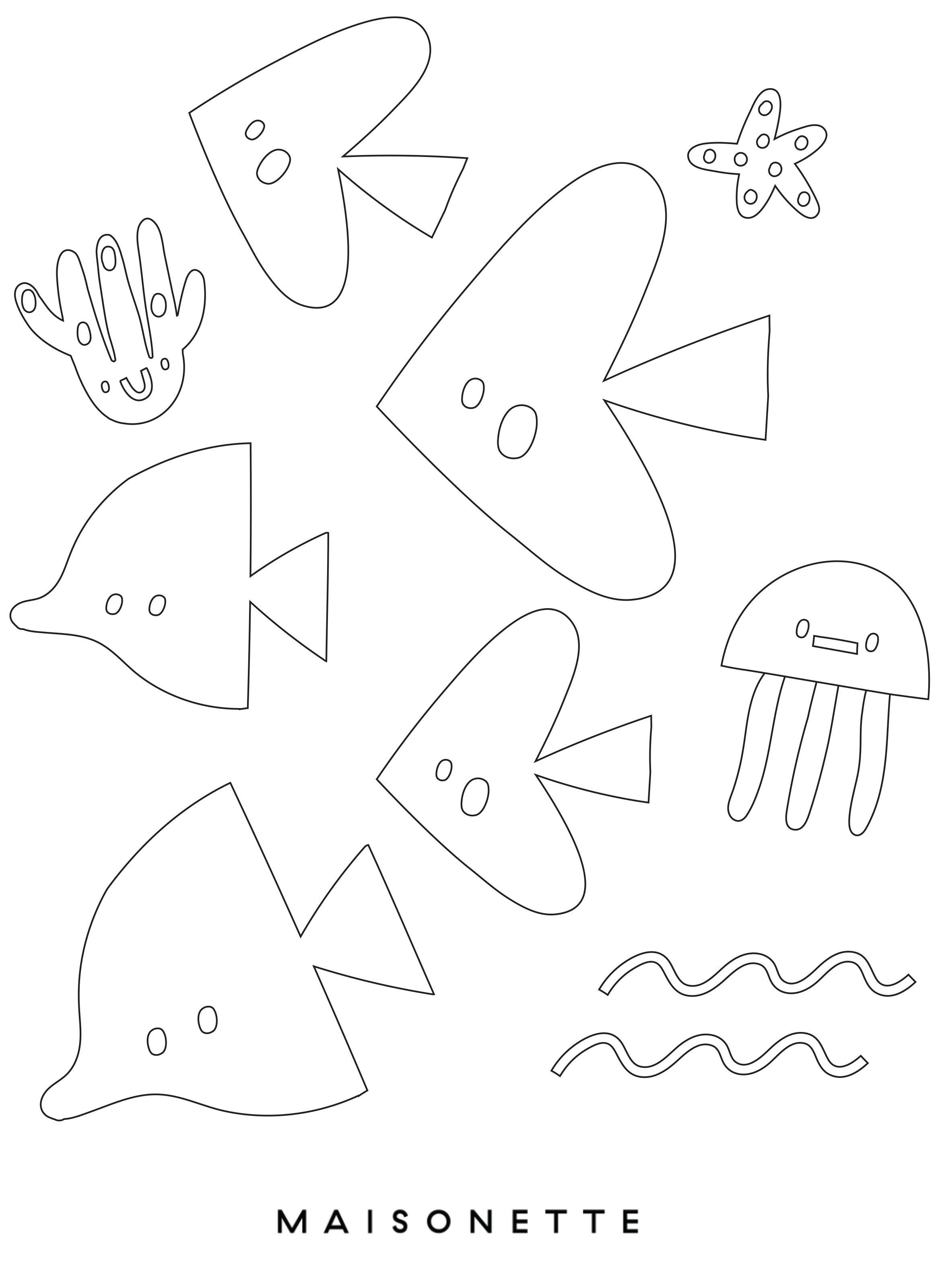 Not-Too-Mischievous April Fool's Day Ideas For Kids
• To celebrate Poisson d'avril, color in our Maisonette fish template, cut out a fish, and tape it to an unsuspecting friend's back.
• Add food coloring to milk to water at breakfast. Play it cool.
• DIY April Fool's Day chocolates inspired by Eleni's teacher. Try dipping funny foods like pickles or other veggies in chocolate.
• Serve a mini meal (like a tiny sandwich) on plates from your play kitchen or doll housn–then swap if for the real thing! Add googly eyes to a backpack, favorite toy, car, or the front door.
• Celebrate with a Holi-inspired party. Throw a rainbow of powders mid-air as kids race.