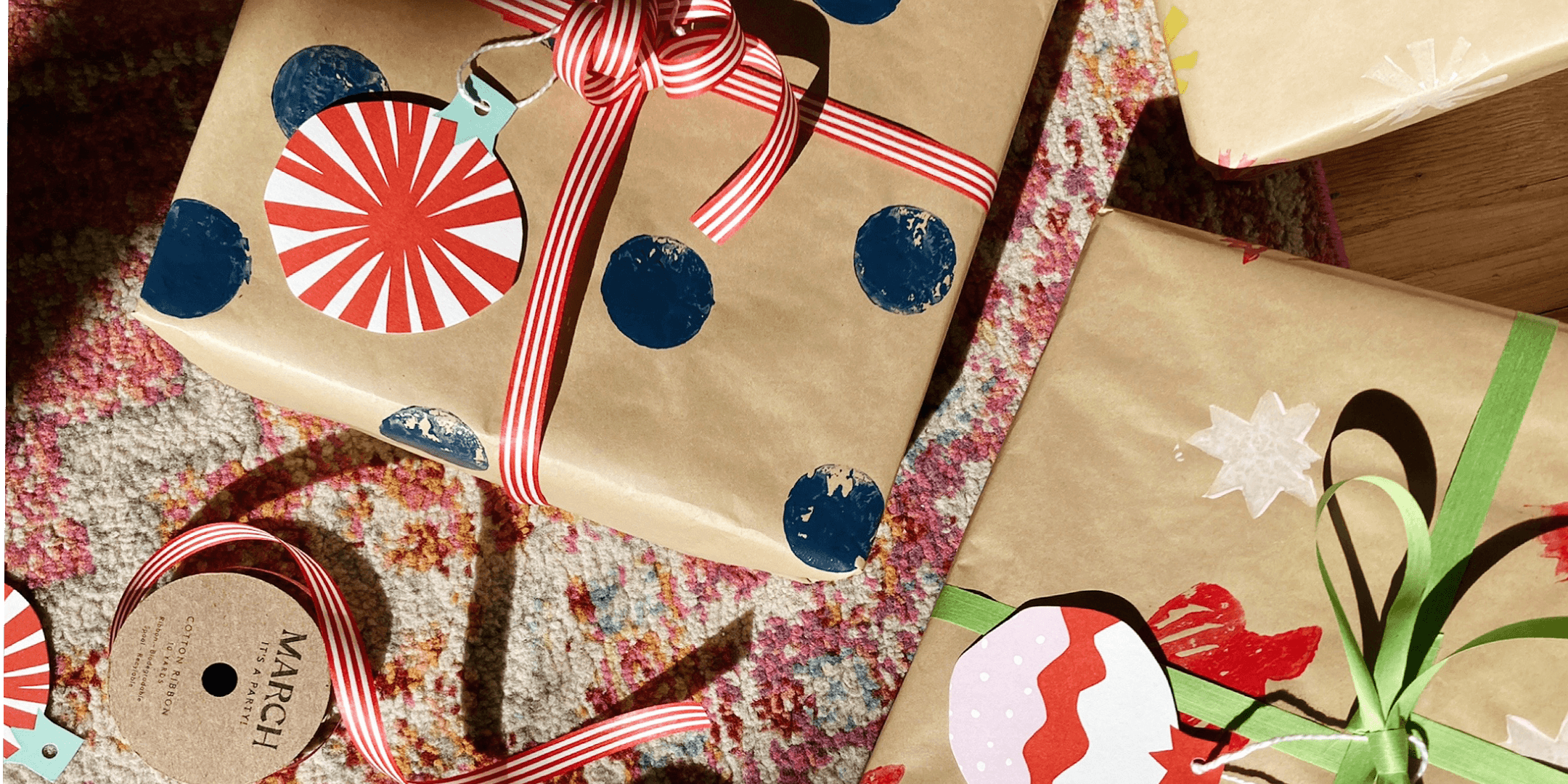 Arts & Crafts
How To Make Potato Print Wrapping Paper
This simple, classic introduction to printmaking from crafter
Laura Prietto
is a way to create frame-worthy wrapping paper, cards, or art with your minis. Even better, you probably already have everything you need to get started.
Photography

Laura Priettro
Materials:
● Potatoes (mini, russet or sweet potatoes)
● Paper: white or brown craft paper for gift wrap
● Pencil
● Toothpick
● Paper towel
● Paring knife or x-acto blade
● Washable paint
● Paintbrush or a paper plate
Instructions:
1. Cut a potato in half. Grown-ups should do this part.
2. Sketch a design on a piece of paper that is smaller than your sliced potato.
3. To transfer the design, place it over the cut surface and poke tiny holes along the outline of your drawing. Remove the paper. If you want to make polka dots you can skip this part and just use the halved potato for your print.
4. Start carving! Using a knife, carve away the parts of the design where you don't want to be painted. Again, a grownup should do this part.
5. Dry the design with a paper towel to make it easier to pick up the paint.
6. Paint the cut potato design with a paintbrush. Alternatively for younger kids, you can put paint on a paper plate and have them dab potatoes into the paint but the prints will just be a bit more smooshy and less crisp.
7. Make your print. Firmly press the design onto your surface. Repeat to make a pattern or design. Have fun! Try playing with patterns that alternate other stamps, the direction of the stamp or different colors of paint.
Laura Prietto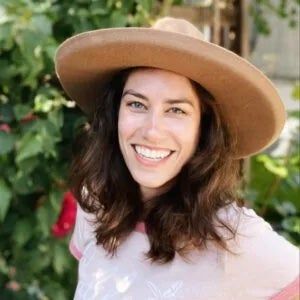 Laura Prietto is a mom, middle school teacher, and avid crafter. Making beautiful things from pieces of nature and upcycled materials is what she enjoys most. Born and raised in New Orleans, Laura now lives in Southern California with her husband and two kids. Connect with Laura on Instagram at @_laura_prietto.