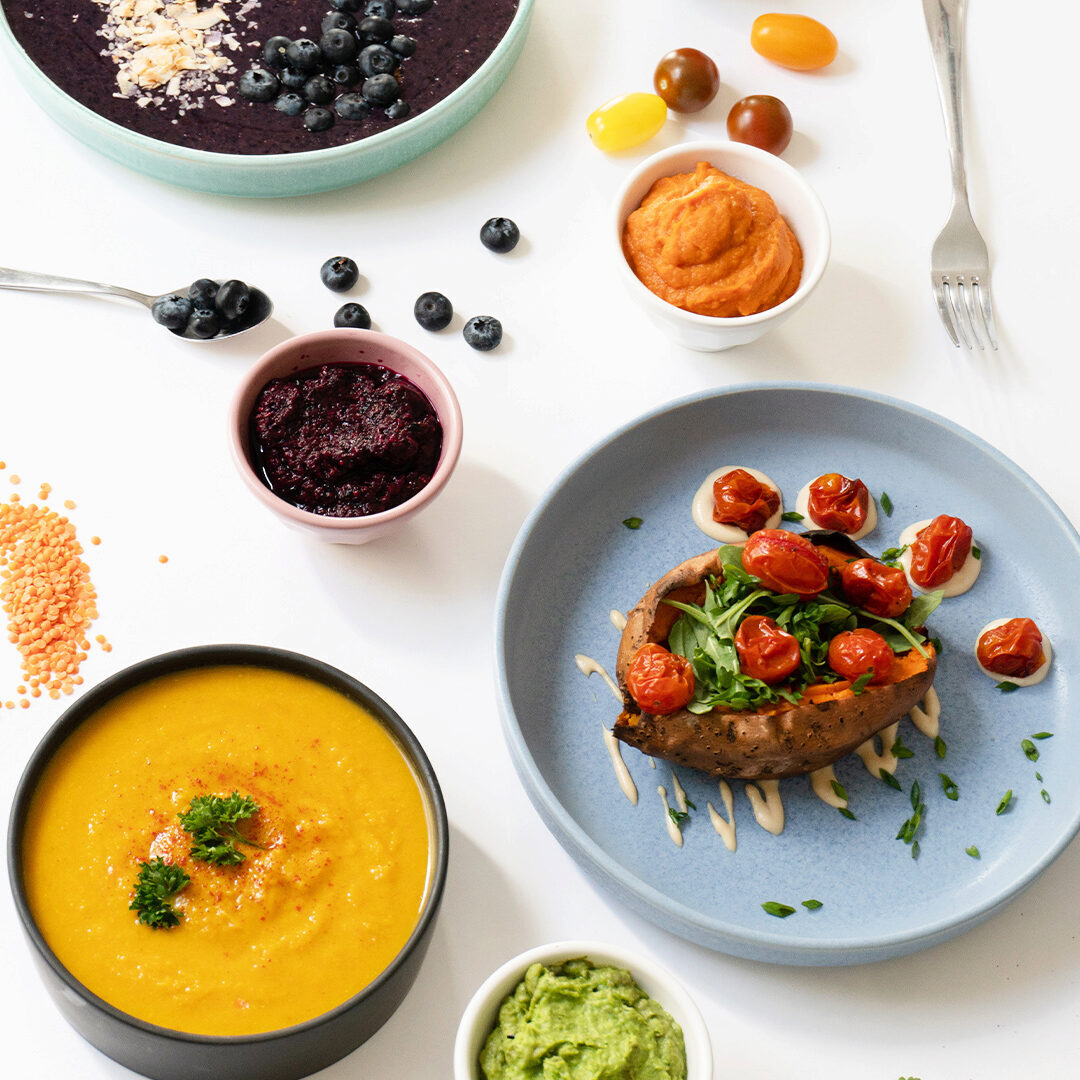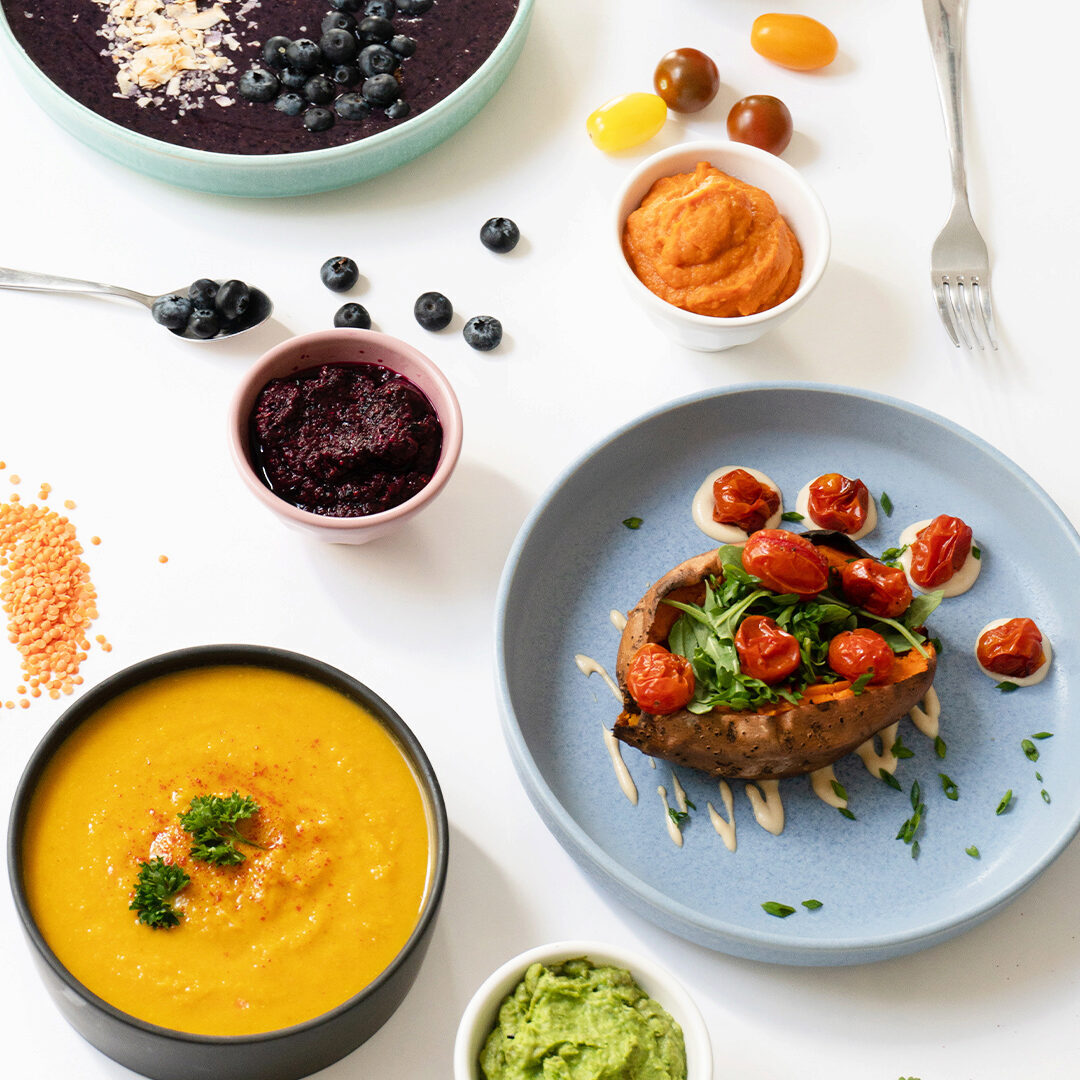 Parental Arts
5 Double-Duty Recipes To Feed Both You & Baby
Five vegan, gluten and soy-free recipes you and your baby will love.
Photography

Sally Voyles
Written By

Zach Voyles
As a man who was raised on Bugles, butter, and beef jerky, adopting a vegan lifestyle was at first, confusing. But discovering a love of cooking, and the simplicity of good fresh ingredients allowed me to think about mealtime in a whole new way. I know firsthand that relationships with food can be complicated, but feeding someone (including yourself) can be an act of love, and as my first child came along, I wanted to make sure that my son's relationship with food began in a way that would nourish both him and me.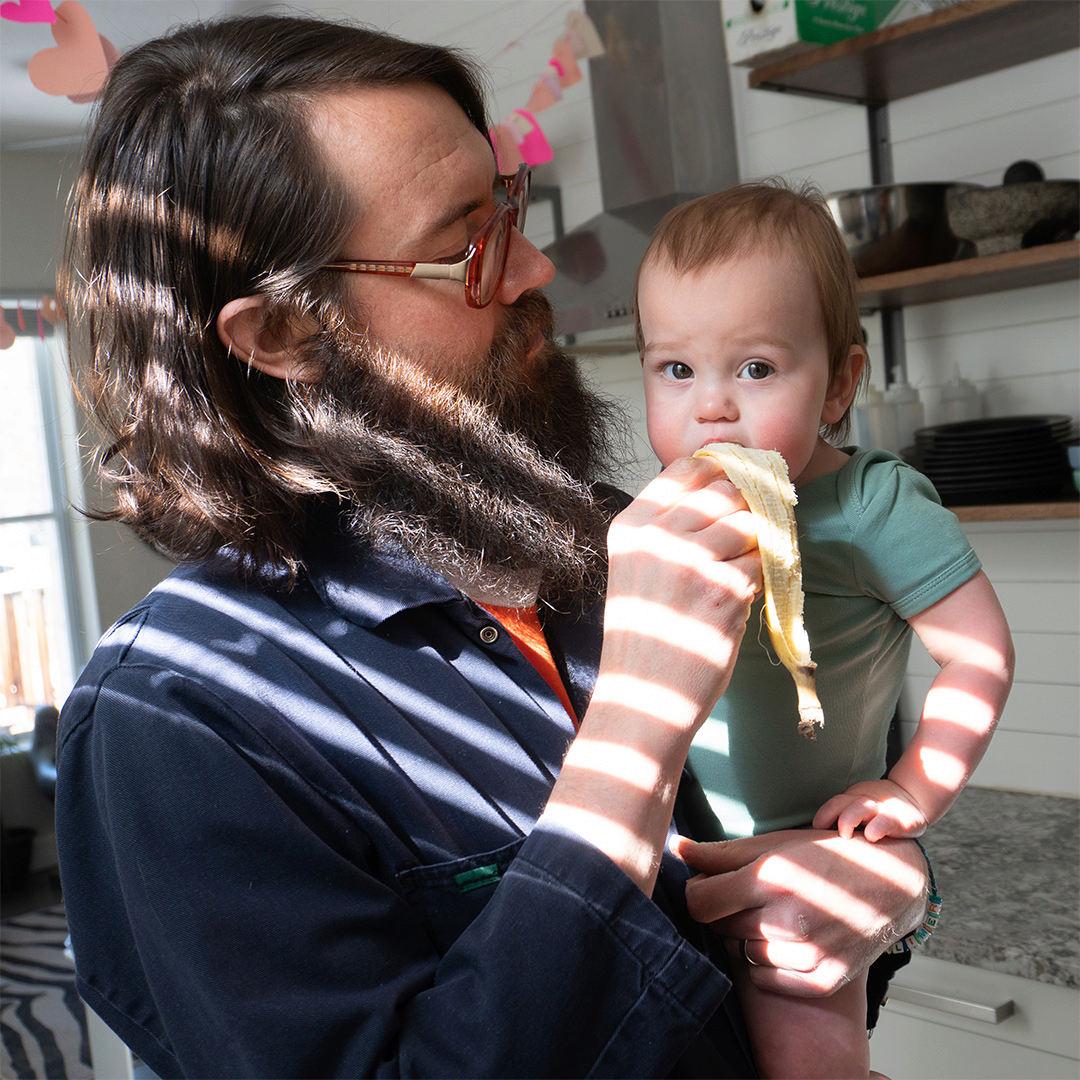 As a caretaker and stay-at-home dad, I couldn't wait until our son hit that 6-month mark — "Move over boob!" I thought, "Now is my time!". I started with lofty dreams: homemade puffs and wild mushroom pate. But the day-to-day operations of taking care of an infant can be trying enough, and after seeing my elaborate creations falling splat on the floor, I decided to start his food journey the same way I started mine, with simplicity. The thing is, cooking may seem like a lot of work, but a home cooked meal doesn't have to be complicated in order to be good. As it turns out, what's good for baby is good for you too.
Avocado Pea Smash
Healthy fats are critical for growing babies, and avocado is a great source of omega-3s. Combined with the high amount of folate in peas, this is a perfect combination for baby's developing brain.

Ingredients:
- 2 Avocados
- 2 Cups Frozen Peas
- The Juice of 1 Lemon
- A Handful of Italian Parsley or Mint Leaves (minced)


Instructions: Bring a small pot of water to a boil, add peas. Let sit for 1 minute, then drain and rinse with cool water. Combine all ingredients in a bowl, using a large fork smash them together into a loose paste.

For Baby: For young babies, puree the smash until smooth.

For You: Schmear onto sourdough toast. Top with salt, pepper, scallions, and fresh tomatoes.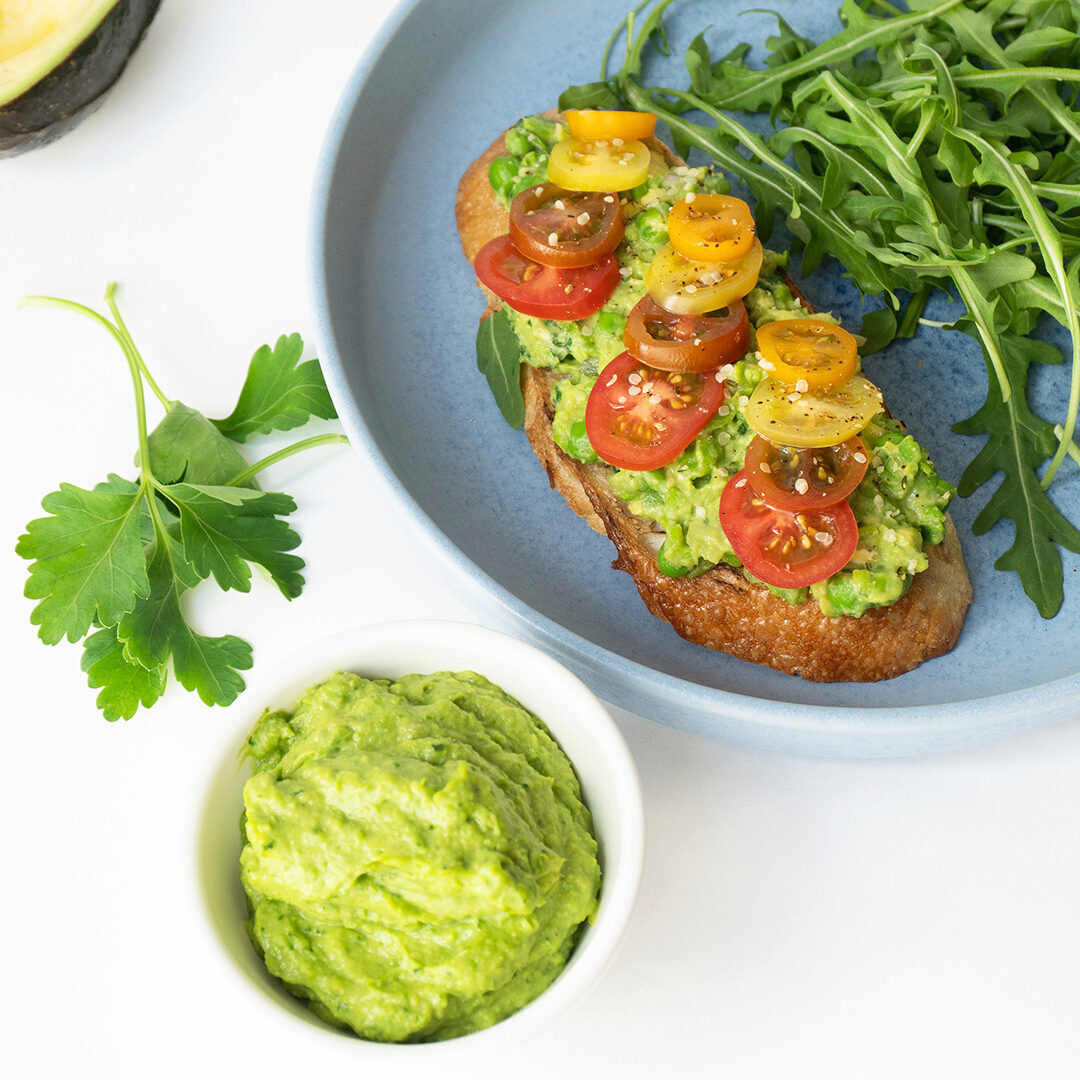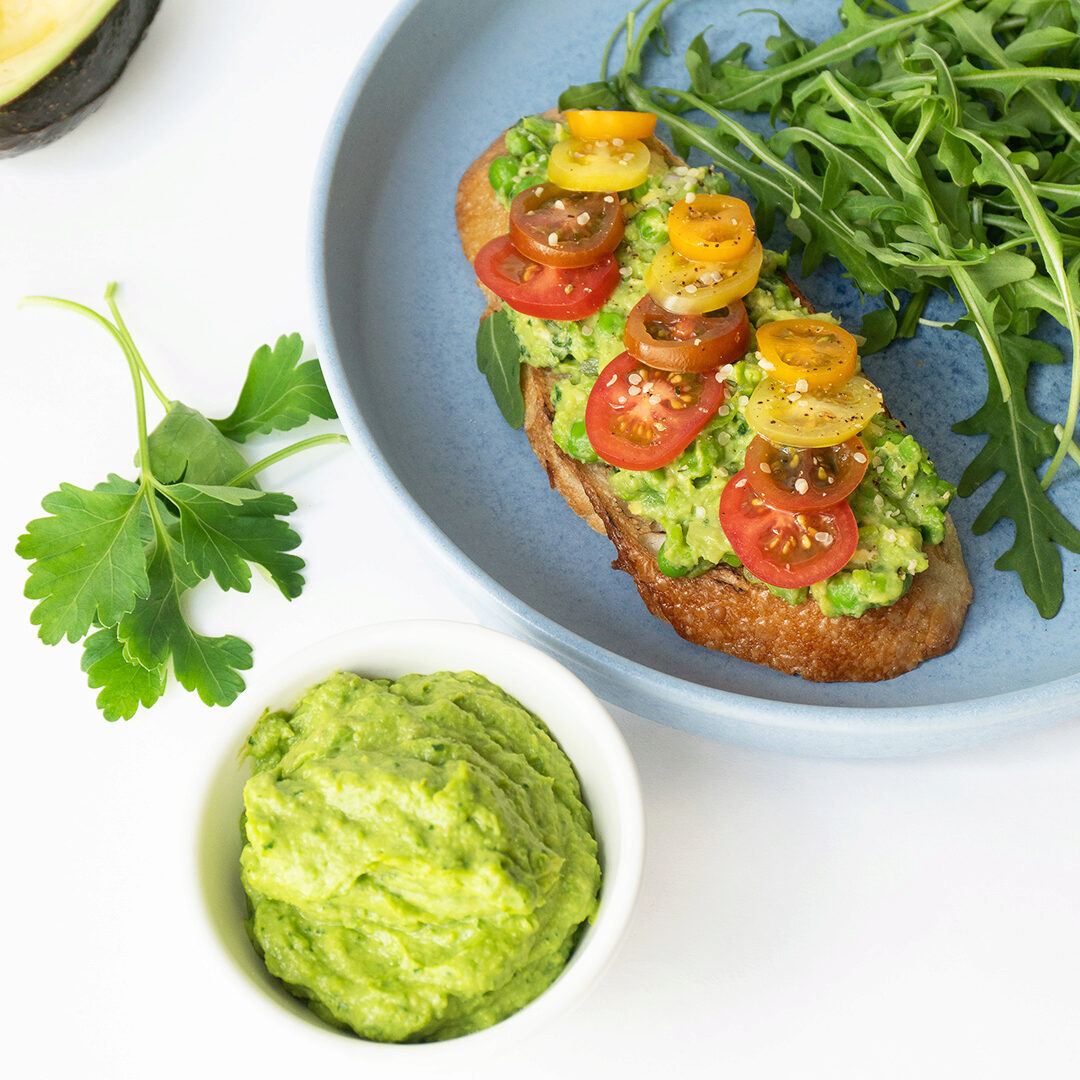 Blueberry Beet Puree
Don't be fooled by the sweetness of this combination, it's full of calcium, magnesium, and copper which aid in strengthening bones and assist in the body's absorption of iron. Chia seeds are the richest plant source of omega-3 fatty acids.

Ingredients:
- 4 Small Roasted Beets
- 1 Cup Blueberries
- 1 tbsp Chia Seeds
- A handful of Spinach

Instructions: Wash beets, and wrap in aluminum foil. Roast them at 400 degrees for an hour or until soft. Combine chia seeds with water and let them sit for 5 minutes to absorb the liquid.

For Baby: Combine ingredients and blend.

For You: Turn it into a smoothie by combining the ingredients into a blender with frozen banana, oat milk, and a dash of cinnamon. Top with fresh blueberries and toasted coconut.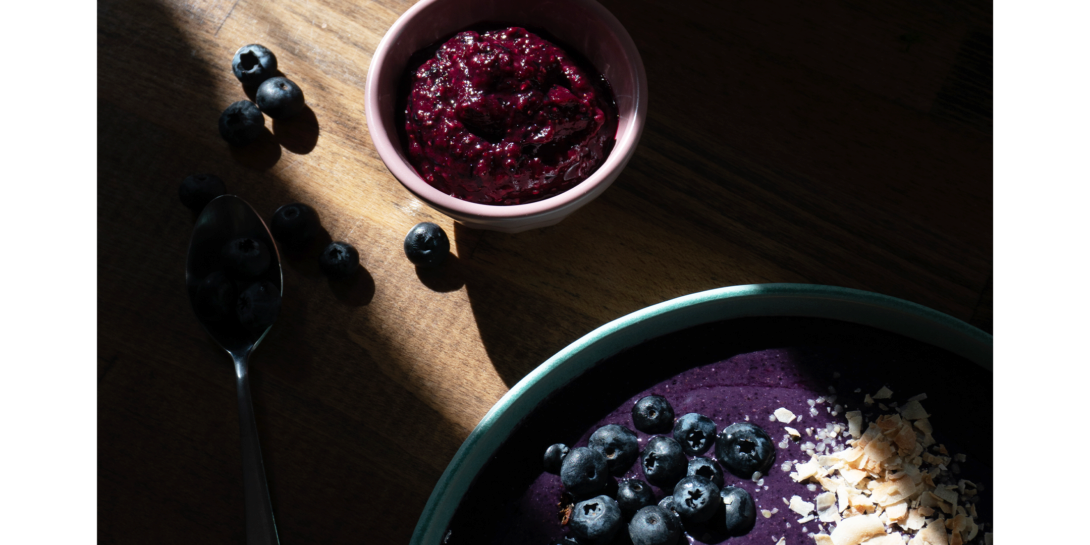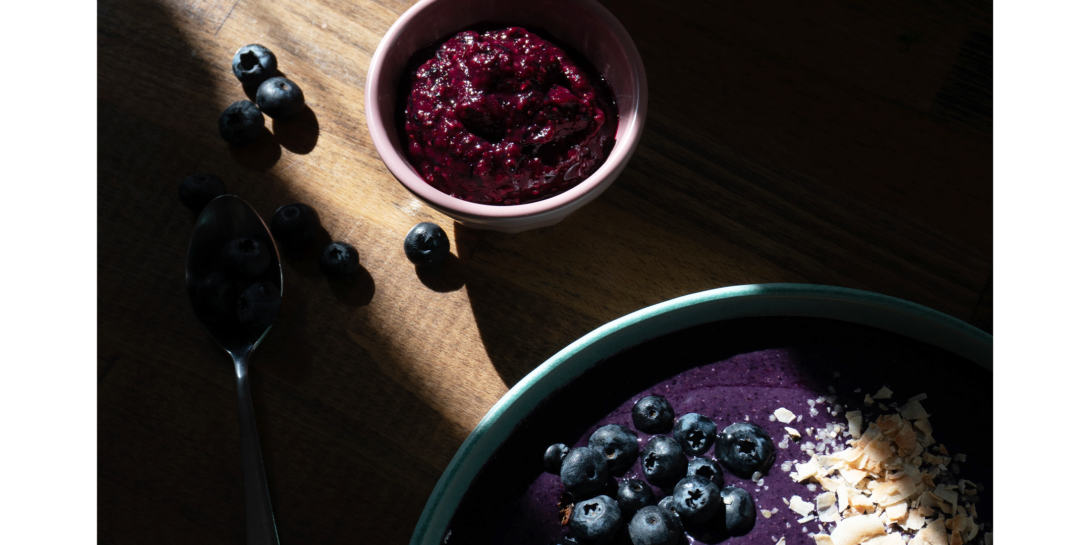 Lentil Carrot Soup
Lentils are a great source of iron, and carrots are rich in vitamin A and beta-carotene, which help fight free-radicals. Turmeric, which has been shown to have anti-inflammatory properties, is a mild addition to begin exposing baby to the presence of spices.

Ingredients:
- 4 Medium Carrots (sliced into thin rounds)
- 2 Yellow Onions (diced)
- 16 oz Dried Red Lentils (washed, rinsed)
- 2 tbsp Olive Oil
- 2 tsp Turmeric
- 1 tsp Cumin
- 1 pinch of Cinnamon

Instructions: Heat a large soup pot over medium heat, add olive oil to coat the bottom. Saute onion for 10 minutes until starting to brown. Add carrots, saute for another 5 minutes. Add spices, cook for another 30 seconds stirring constantly. Add lentils, saute for 1 minute. Add 8 cups of water. Bring to a boil, then reduce heat to medium low and simmer until lentils are fall-apart soft (20-30 minutes).

For Baby: Puree and serve.

For You: Add the juice of lemons for extra zest and salt to taste.
Roasted Sweet Potato & Cherry Tomatos
Cooking tomatoes helps unlock the power of lycopene, which is specifically known to reduce the risk of cancers. And sweet potatoes are packed full of nutrients that are an easy win for baby's palette.

Ingredients:
- Sweet Potatoes
- Cherry Tomatoes
- Tahini

Instructions: Coat sweet potatoes in olive oil with a pinch of salt, roast uncovered on a baking sheet at 300 degrees for 2 hours (a slow roast will make them buttery soft but you can speed things up at 400 degrees for 1 hour). Toss the cherry tomatoes in olive oil and roast for 20 minutes (you'll see they're ready when they begin to burst and blacken).

For Baby: Remove the potatoes from their skins, combine in blender with half of the cherry tomatoes and a spoonful of tahini. Blend until smooth.

For You: Split the potato and top with remaining cherry tomatoes, fresh greens, and a drizzle of tahini dressing (tahini, garlic, lemon, water, salt).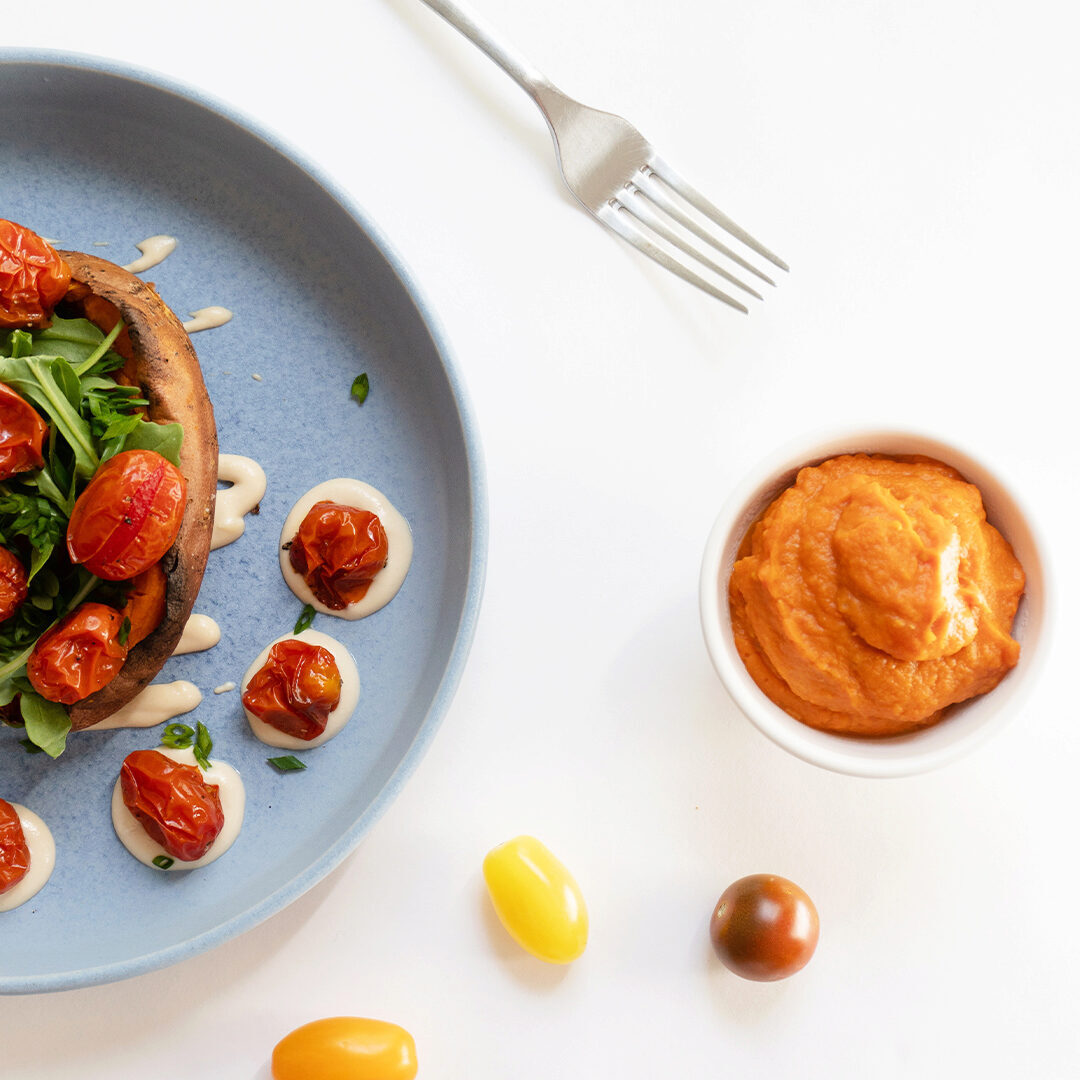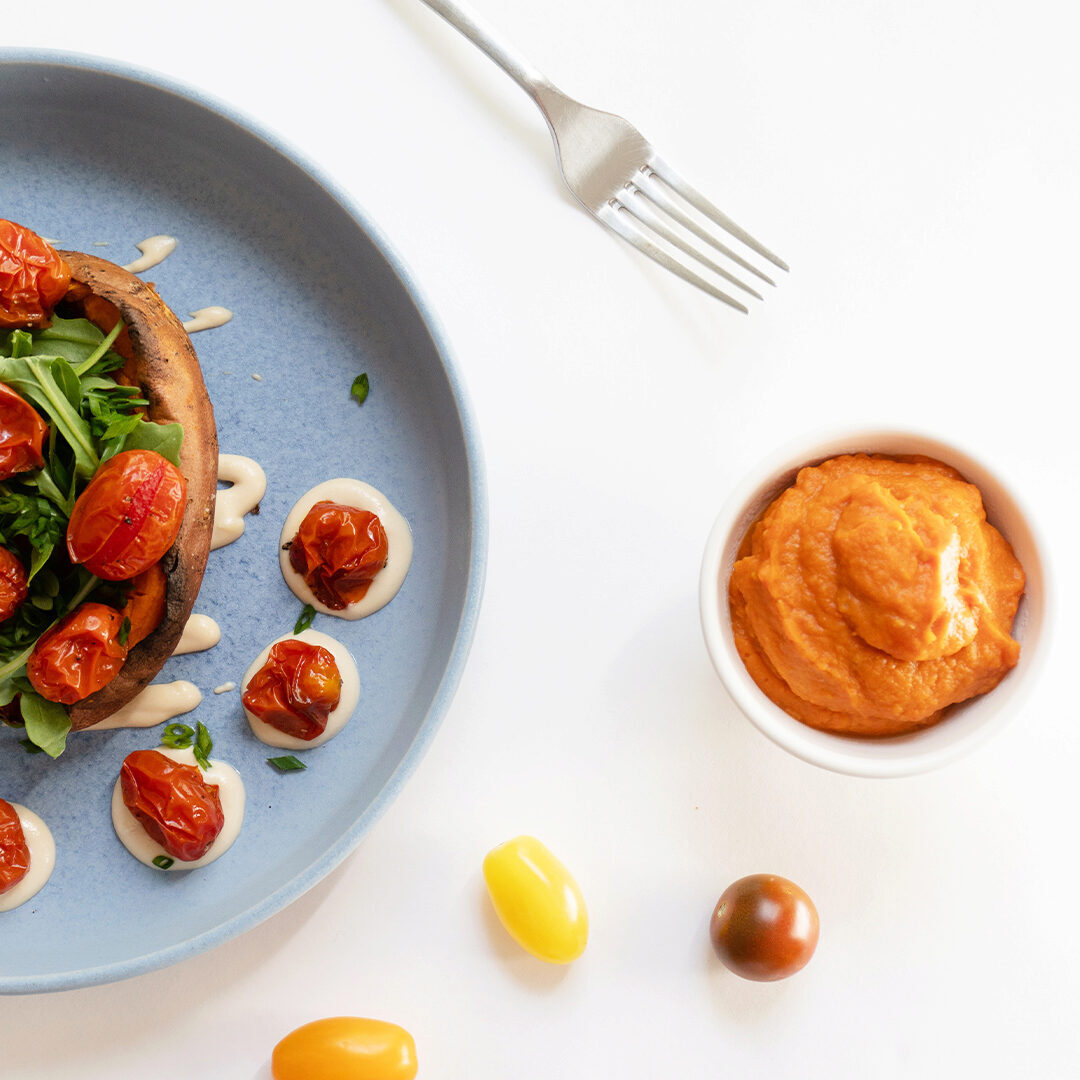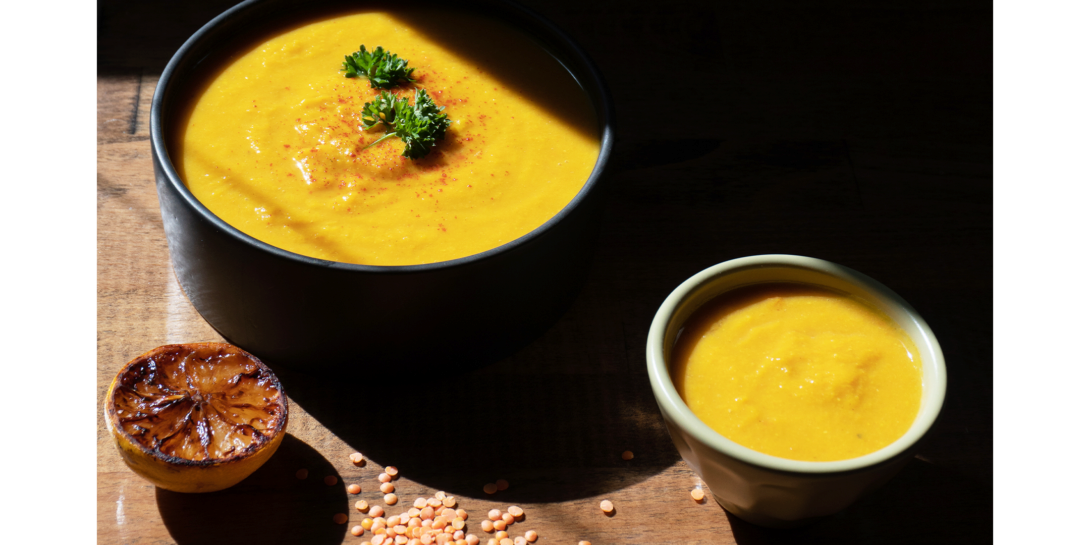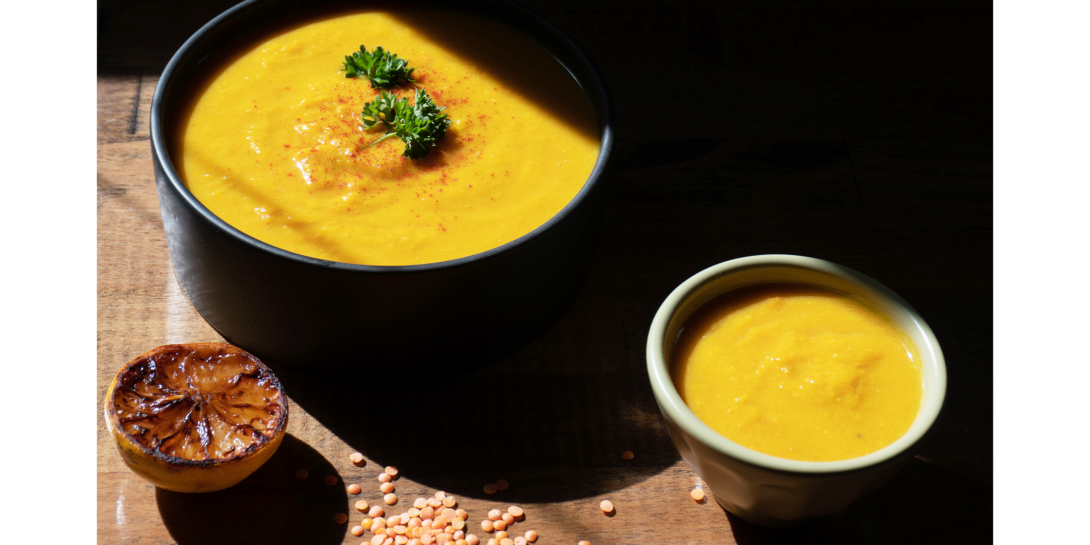 Gluten-Free Banana Oat Pancakes
Oats are a great option for introducing grains to baby that is easy on the digestive system.The addition of bananas provides a natural sweetness that makes these bite-sized flapjacks feel like a treat with no added sugar.

Ingredients:
- 1 Cup Oat Flour
- 3/4 Cup Oat Milk
- 1 Flax "egg" (1 tbsp ground flax seed, 3 tbsp oat milk)
- 1 Ripe Banana
- 1 tsp Lemon Juice
- 1 tsp Baking Powder
- 1/4 tsp Cinnamon

Instructions: Combine oat milk and lemon juice in a small bowl and let sit for 5 minutes. In a separate larger bowl, mash banana with a fork until smooth. Add flax "egg", oat milk, and dry ingredients. Heat a lightly greased skillet over medium heat, make pancakes.

For Baby: For older babies, making bite sized pancakes are great for helping them develop their pincer grip. (Placing the batter into a condiment squeeze bottle makes for easy application)

For You: Top with your favorites.