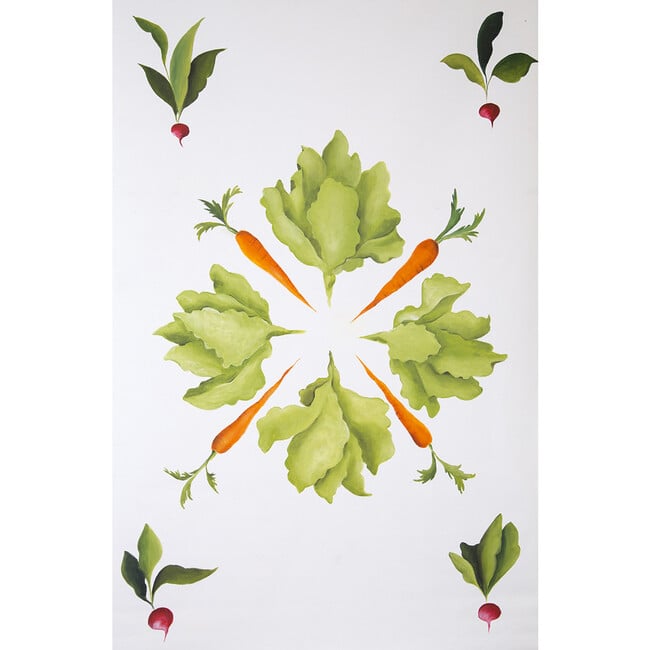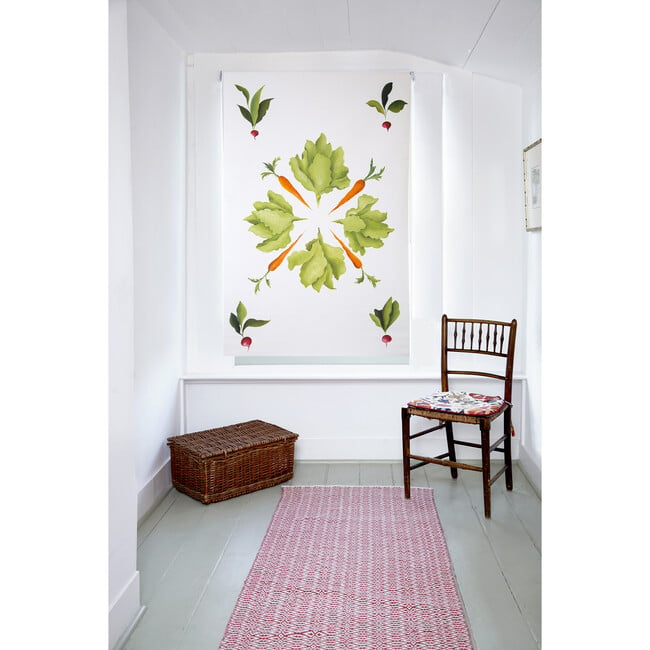 Description

Leafy lettuce heads form a circular design amongst four long carrots with radishes anchoring each corner. This blind is simple, elegant, and timeless. All blinds are unique and hand-painted with original, whimsical designs using the finest quality acrylic paint. Paint is then covered with a layer of archival, clear matte varnish offering resistance to dirt, dust, moisture and UV light. Please note that pricing is for 1 custom blind; please order multiple if you need additional units. After your order is placed, please reach out to customercare@maisonette.com to confirm the exact width and height needed for the blinds, and include your order number with your note.

About Ottoline Interiors: As any parent will know, anything that can aid sound sleep for little ones is an absolute must and black out blinds and shades will often be at the top of any new parent's wish list. After the Ottoline founder's daughter Audrey was born, they searched for beautiful blinds, but found only drab pull-down shades. Ottoline Interiors was born as an idea and an ambition. Since the blinds the brand has expanded to include stools, hand knotted rugs, sheets and cushions which employ their whimsical hand-painted designs.
Material / Ingredients / Care

Small scuffs and sticky finger marks can often be removed with a wet wipe. Wring the wipe to be rid of excess water and lightly wipe the surface in small circular motion.
Vinyl fiberglass blind laminated with pure vinyl. Painted with acrylic paint coated with a protective lacquer.
Details