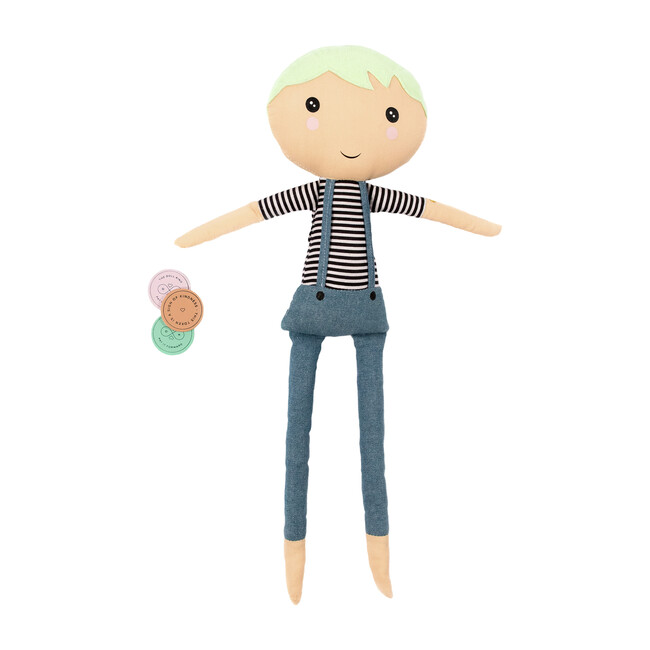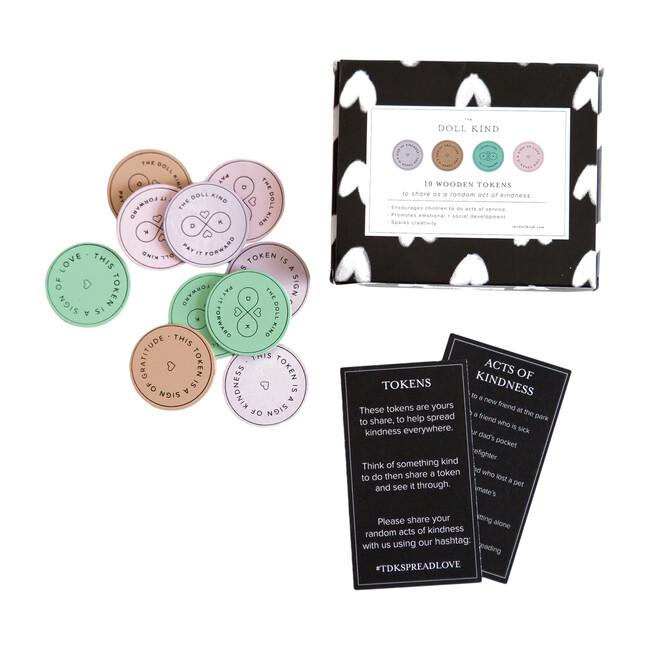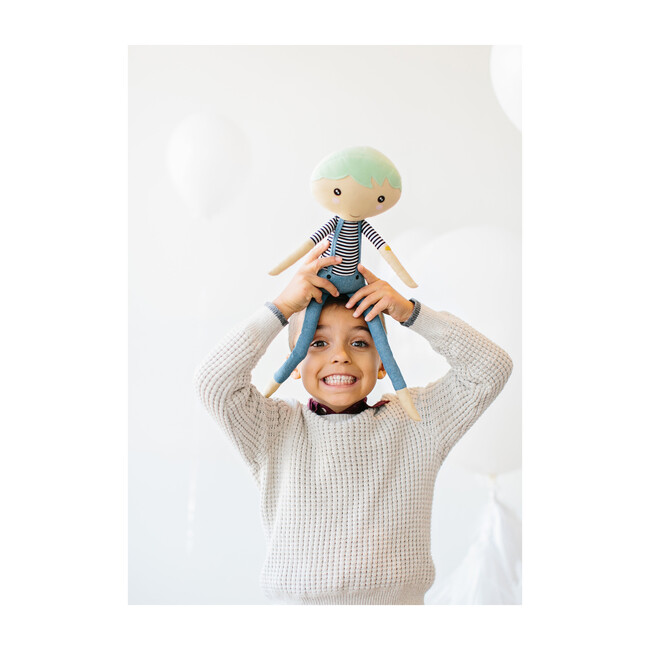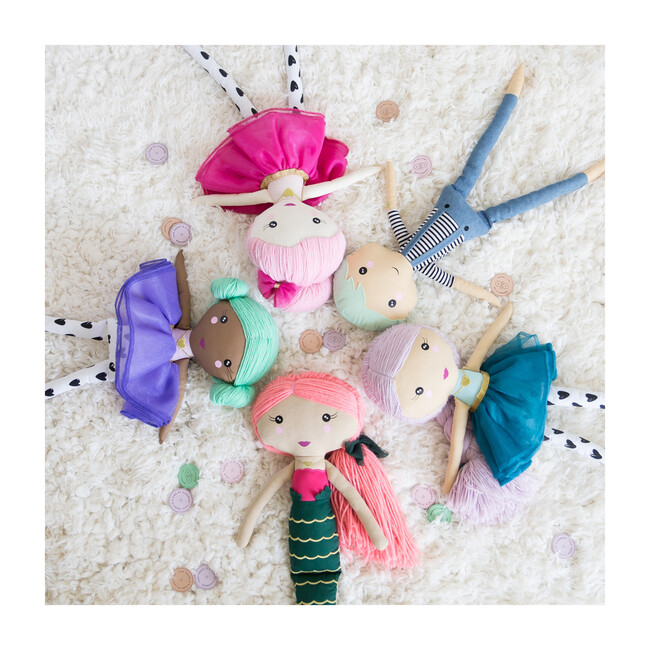 Description

Standing at 18 inches tall, the Hope Doll is a soft and huggable doll that comes with a "kindness kit".  Each kit includes 10 tokens with special phrases on them to show gratitude, love, and kindness and are meant for minis to give out as acts of kindness.  He also has a secret pocket on the back to store a token. The Hope Doll comes with a naming certificate and by naming him, your mini agrees to join him on a mission to spread love!
Material / Ingredients / Care

Surface wash only.
Cotton, Poly Fibers, MDF. Tokens are made with non-toxic paint.