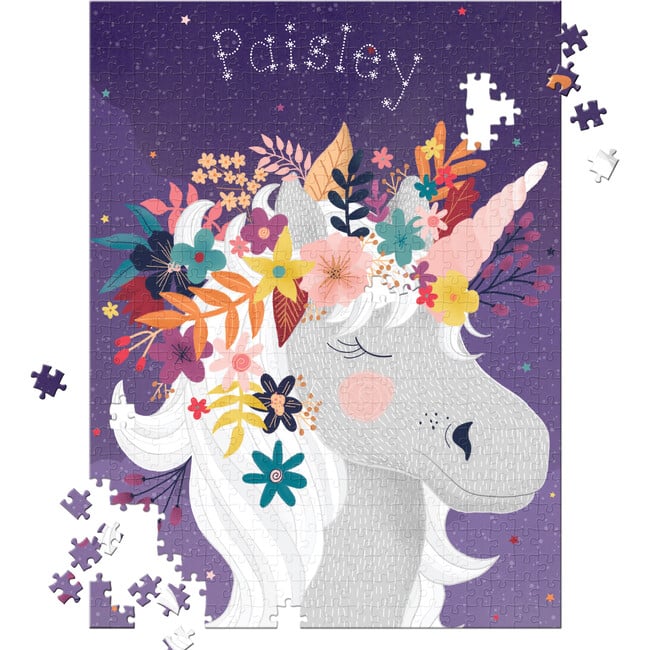 Description

This beautifully illustrated, 500-piece unicorn puzzle is personalized with a child or family member's name written in stars. A custom jigsaw puzzle provides families with hours of entertainment!

Please ONLY include the child's first name. Do NOT include apostrophe S after the child's name. For example, "Sara" should be used instead of "Sara's". Additional punctuation will be noted throughout the story.

About I See Me!: I See Me!'s mission is to make each child feel special with high quality and personalized books. The goal of their books is to show each child how unique and special he or she is, to teach the child how to spell his or her name, and to build vocabulary skills.
Details

Made to Order: Yes
Maisonette Product ID: Item number I SE00158152