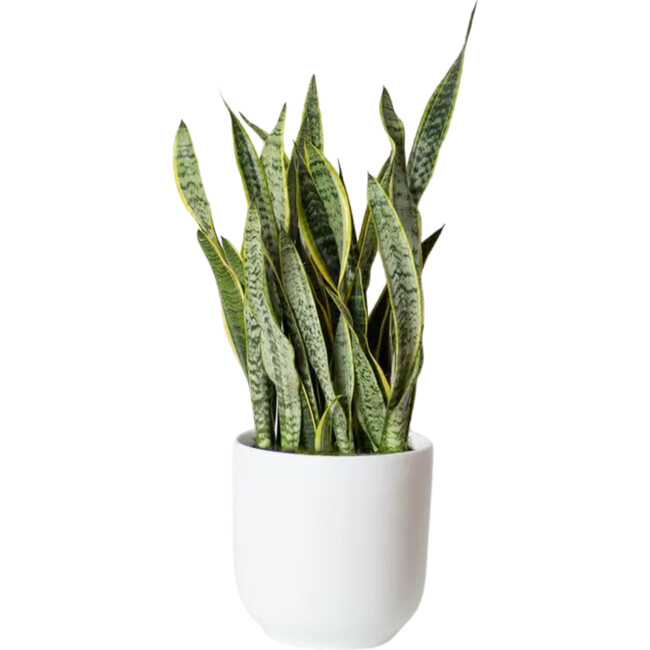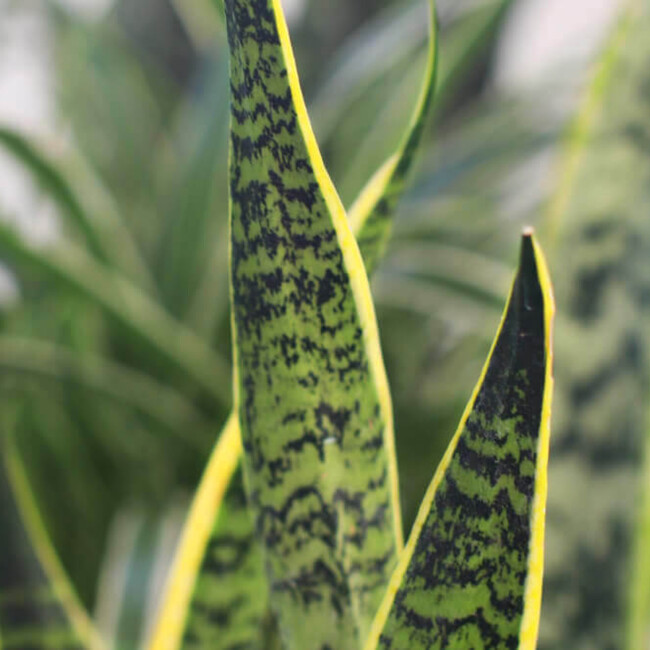 Description

The Snake Plant is a large succulent and thus extremely adaptable and low maintenance the perfect starter plant. It is also a terrific air purifier, making it a healthy and attractive addition to any indoor space. Paired with a handcrafted, 100% water-sealed ceramic planter, each plant is cleaned, trimmed, treated and staged for optimal airflow and drainage within its ceramic pot. Care instructions included.

Its name comes from the long sturdy leaf blades reminiscent of a snake rising out of the ground. The plant can handle weeks of neglect and still maintain its strong architectural shape, so it's recommended for nearly everyone.

Difficulty: Beginners. Our Snake Plant Laurentii requires low maintenance and great for beginners
Pets: Careful with pets. The plant may cause mild irritation if ingested.

About Léon & George: Léon & George is the premier brand for indoor plants, timeless ceramic designs and luxurious plant care essentials. A small team with French-Californian roots, they make it easy to own and care for beautiful living greenery with their streamlined service, custom-engineered packaging and commitment to exemplary quality.
Material / Ingredients / Care

The Snake Plant prefers medium to bright indirect light, but is highly adaptable to less light. Water sparingly and allow to fully dry out between waterings.
Details

Maisonette Product ID: Item number LÉON26511656