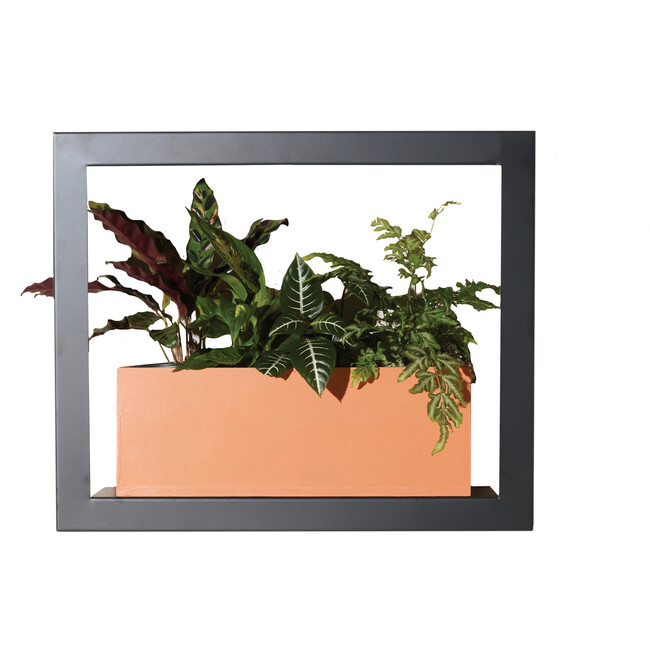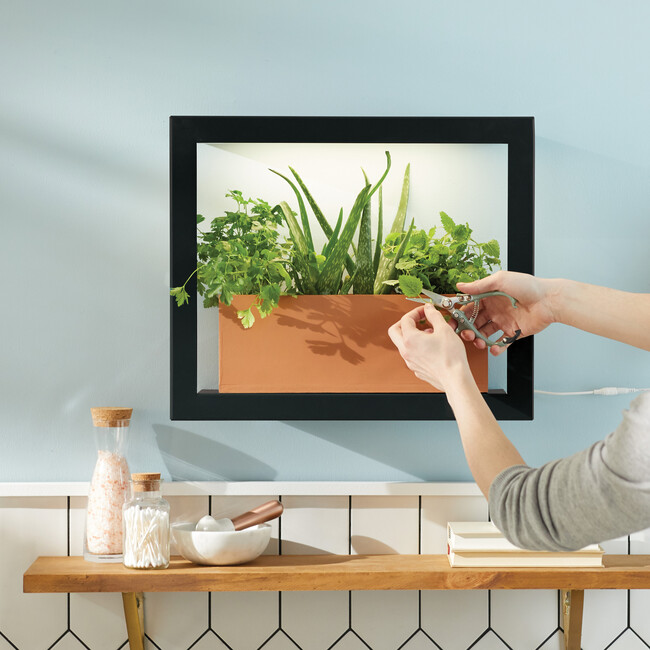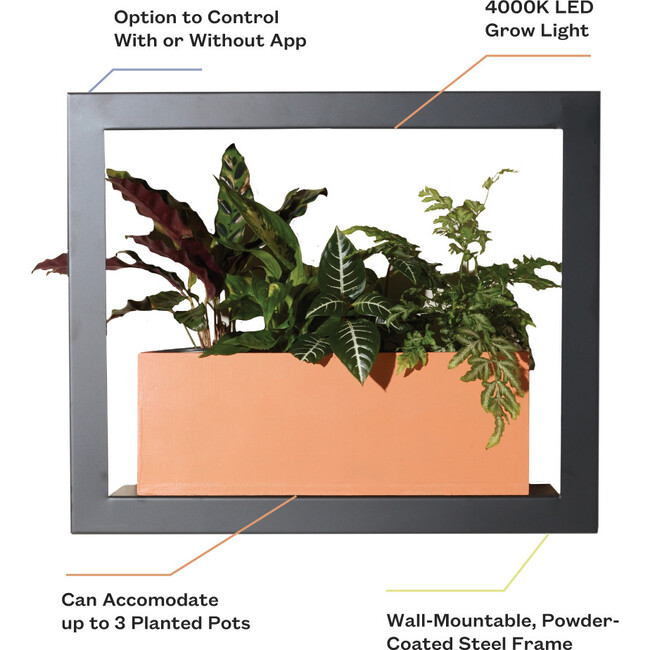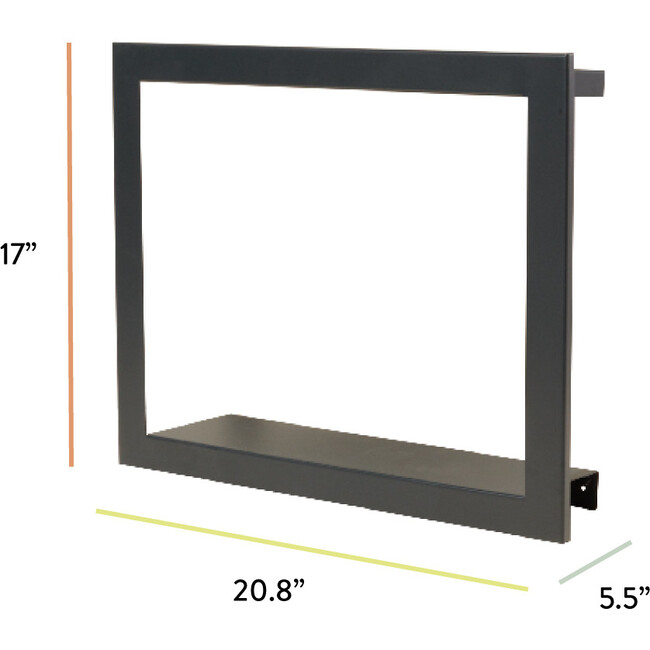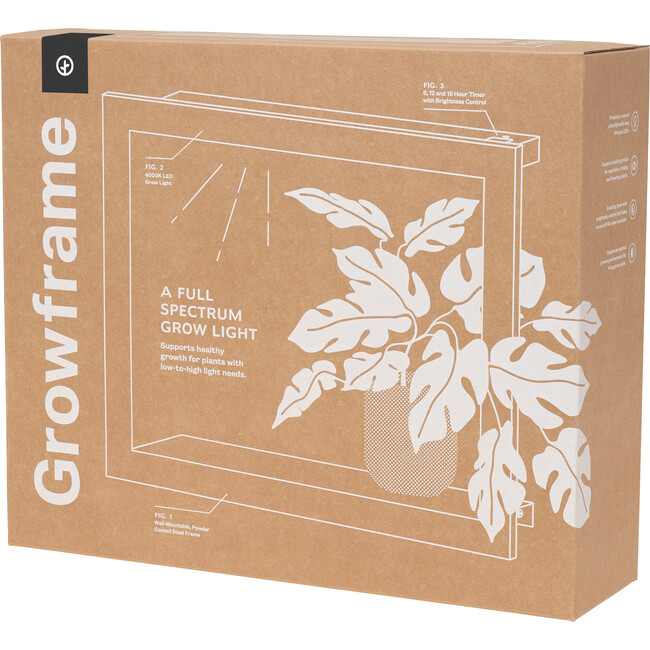 Description

A Full Spectrum Grow Light for Living Green. Light the way to a greener home. Our Smart Growframe is the vital solution for creating a lush vertical plantscape in sun-deprived spaces. It beautifully frames and thoughtfully nourishes low-to-bright light loving plants. Simply mount, add plants and connect to the Modern Sprout App. Light is delivered daily to keep your plants happy and brighten your home. Produces a natural white light with long lifespan LEDs. Supports healthy growth for vegetative, fruiting and flowering plants. Smart App Enabled: Features manual on/off switch, and can be connected to the Modern Sprout App for customizable programming and pairing recommendations for partial shade, partial sun and full sun plants. Creates an optimal growing environment for living green walls. Plant pairings are endless! Try ferns, orchids and calatheas in the bathroom; herbs and leafy greens in the kitchen; air-purifying plants like aloe, English ivy and rubber plant for the living room; and aromatic flora like lavender, chamomile and sage for the bedroom. Requires a 2.4GHz wifi network.

About Modern Sprout: Home, grown. Through plants, moods are boosted, air is purified, bodies are nourished and homes can be a calming oasis in a busy world. We believe that when you tend to a plant, you tend to yourself. Our approach solves for the challenges of modern plant care with simple-to-use products and creative adaptations to space, light and seasonal constraints. We're inspired by biophilic design and believe that every product we make should channel nature's sense of awe and wonder, while fitting seamlessly into any room or space.
Material / Ingredients / Care

Laser cut steel frame, 2x 32 LED panels, 6.5' power cord, instructions, mounting hardware (stainless steel screws).
Details

Country of Origin: United States
Maisonette Product ID: Item number MODE26453208