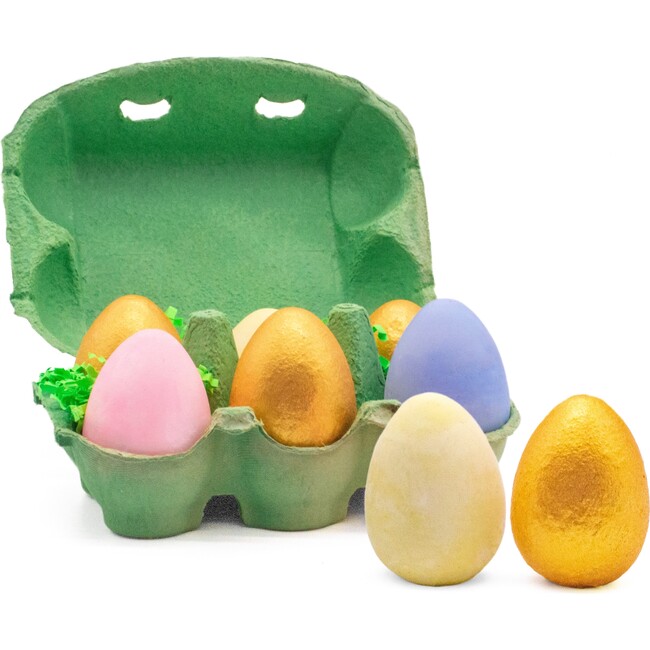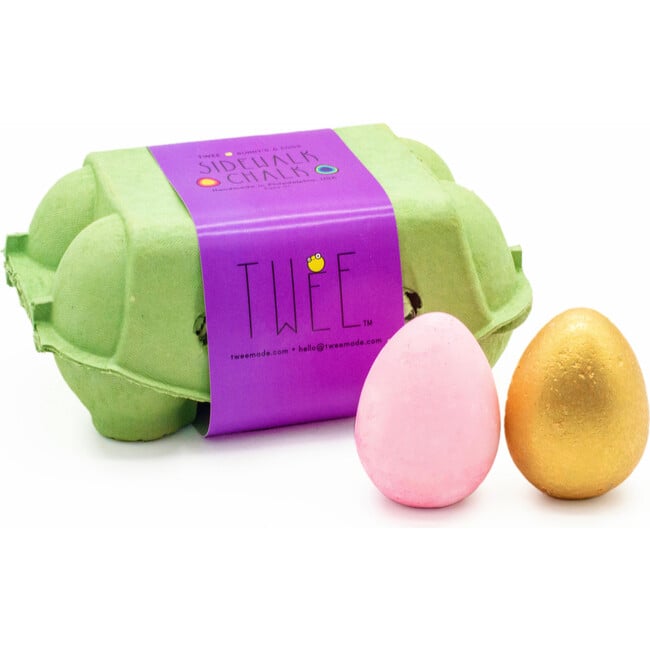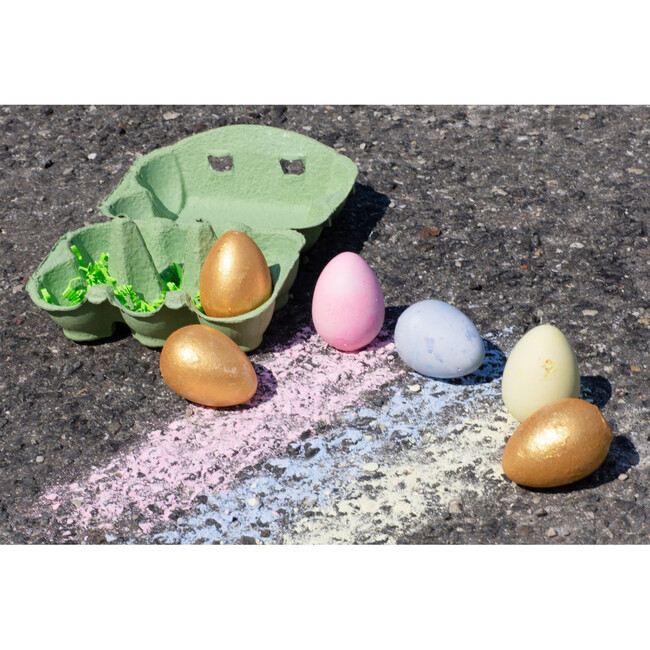 Description

TWEE're egg-static for Spring! Let's hatch a plan and meet at the park. Don't forget to stay on the sunny side up of the street and TWEE'll see you there, Chick as a flash! Each box contains six eggs total: three golden, one pink, one yellow & one blue. Sidewalk use only, not meant for chalkboard.

About TWEE: TWEE is a woman owned Philadelphia maker's studio, specializing in reimagined, eco-friendly, childhood classics- for playtime. All TWEE products are handmade and perfectly designed for little hands, helping to increase grip strength and fine motor skills while encouraging creative play and imaginative making. At a time when screens and computers are part of everyday life, TWEE provides the much-needed break for children to take a step back, to make believe, to share experiences with friends and to create their very own masterpieces.
Material / Ingredients / Care

Plaster of Paris, tempera powder, non-toxic acrylic paint and eco-friendly glitter.
Details

Country of Origin: USA
Maisonette Product ID: Item number TWEE06519377