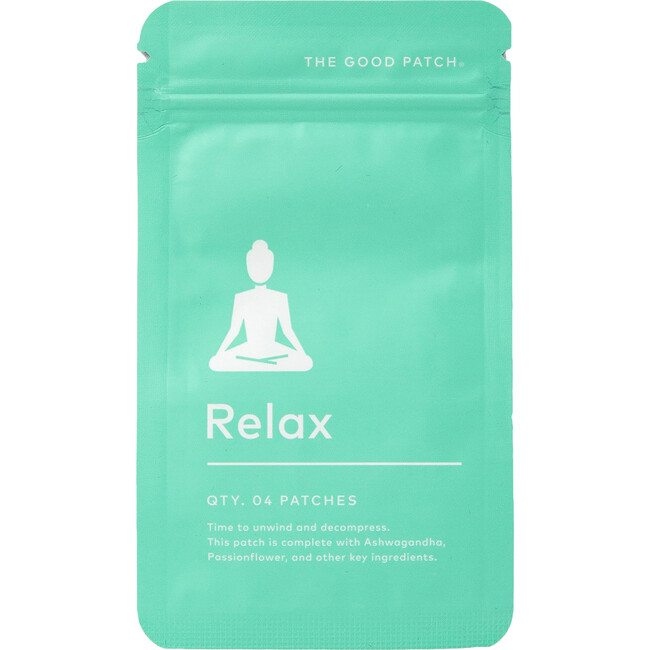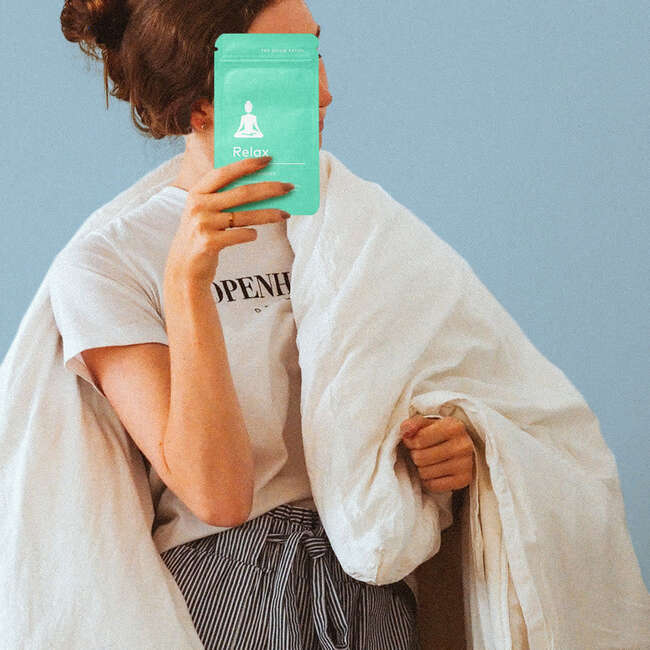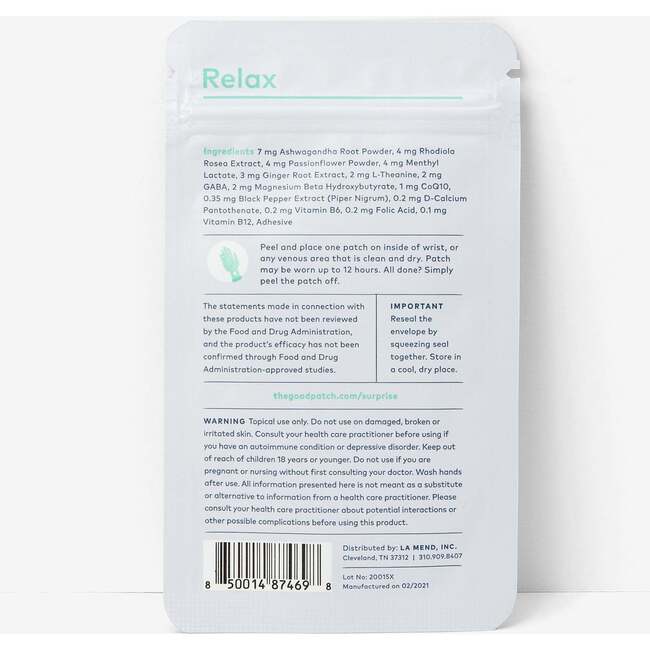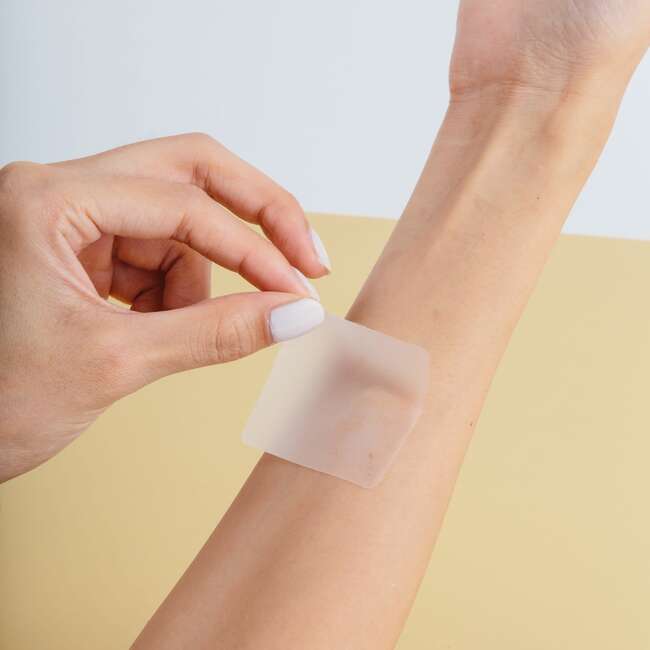 Description

Just peel and stick. The Relax Patch is for when it's time to unwind and decompress. Experience a sustained release of ingredients up to 8-12 hours. Just remove the patch when you're done. Infused with Ashwagandha, Rhodiola, and Passionflower. Perfect for unwinding and decompressing after a long day. 8-12 Hour Release, Perfectly Discreet, Plant-powered Ingredients, Easy to apply when needed, Simply take off when you're done.

About The Good Patch: At The Good Patch, we believe that feeling good is at the core of universal wellness. We bring better-for-you alternatives that help you feel good—one patch at a time. All patches are vegan, cruelty free, free of latex, and paraben free. Our state-of-the-art patches work steadily and consistently over an 8-12 hour period. This means a steady, sustained benefit. Simply peel, stick, feel. You're in complete control!
Details

Country of Origin: United States
How to use

Peel and place patch on inside of wrist, or any venous area that is clean and dry. patch may be worn for up to 12 hours. All done? Simply peel the patch off and discard. With patches, you're in control of your wellness!