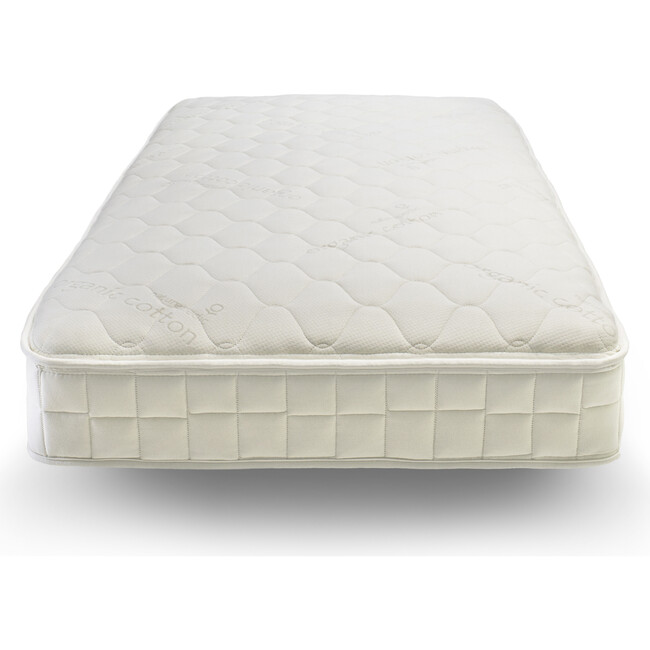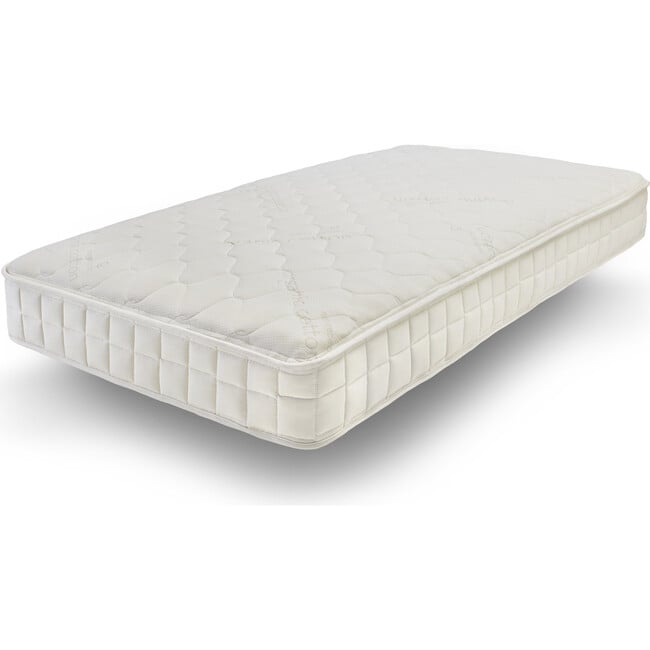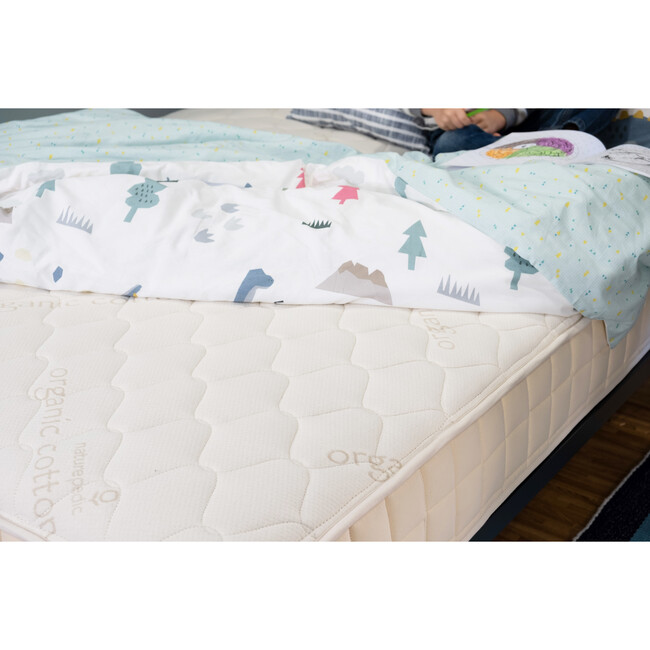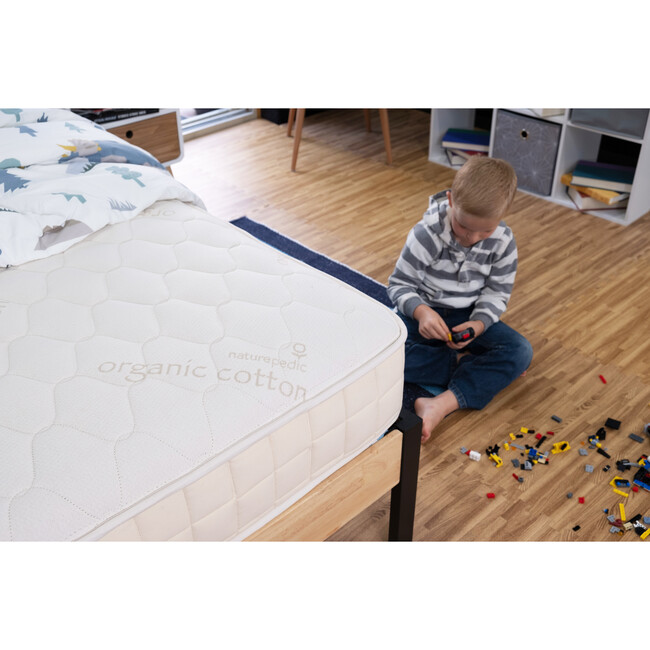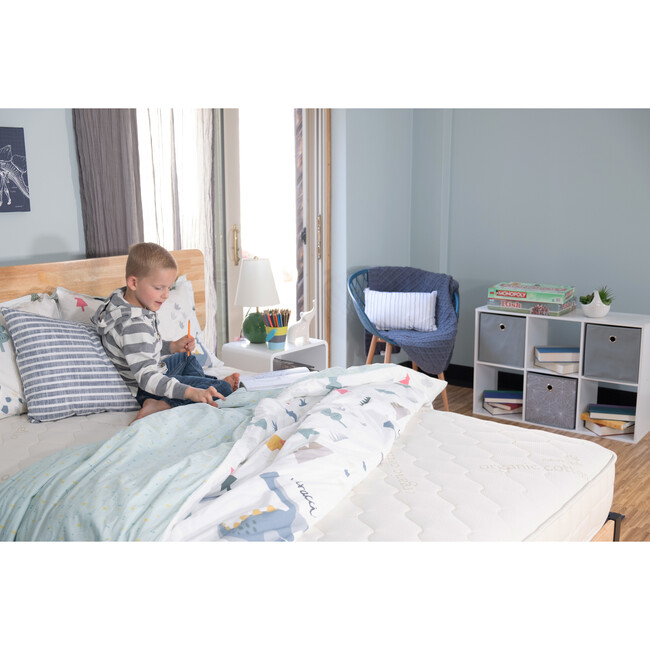 Description

An excellent choice for parents seeking to eliminate potentially harmful chemicals and allergens. The Naturepedic Organic Verse is the natural choice for your child's "big kid bed." This mattress features organic cotton filling and premium encased coils. The wool batting in the quilt helps with temperature regulation. The mattress ships roll-packed. Naturepedic is a GOTS certified organic mattress manufacturer and has earned the trust of parents and doctors across the county. Winner of numerous prestigious endorsements, Naturepedic organic mattresses meet the highest physical, chemical, and allergenic safety awards.

About Naturepedic: Naturepedic specializes in the design and manufacturing of quality organic mattresses for adults and children. The bedding and mattresses are only made with natural, organic, and non-toxic materials that provide comfort and overall health and safety. The bedding designs remove the need for fire retardant chemicals and chemical barriers, meaning that the products from their organic bedding company are safer and healthier for you and your family.
Material / Ingredients / Care

• Organic Cotton fabric + fill • No harmful chemicals and no flame barriers • No toxic chemical odors/smells • Organic wool batting in the quilt • PLA (derived from non-GMO sugarcane) • 7" encased (glueless) coils provide a smooth feel and reduced motion transfer • Ships roll-packed • GOTS Certified • Made Safe Certified • GreenGuard Gold Certified • UL Formaldehyde Free Verified • No vinyl, phthalates, polyurethane foam, flame retardant chemicals or barriers, formaldehyde, pesticides, GMO's, glues/adhesives, etc. • Recommended by Zero Toxics Product Registry, Allergy Kids Foundation, Healthy Child Healthy World, Kids for Saving Earth, Green America, American Sustainable Business Council, Clean Production Action, and more.
Details

Country of Origin: Made in the U.S.A. with domestic and imported fabric and components.
Maisonette Product ID: Item number NATU26339620