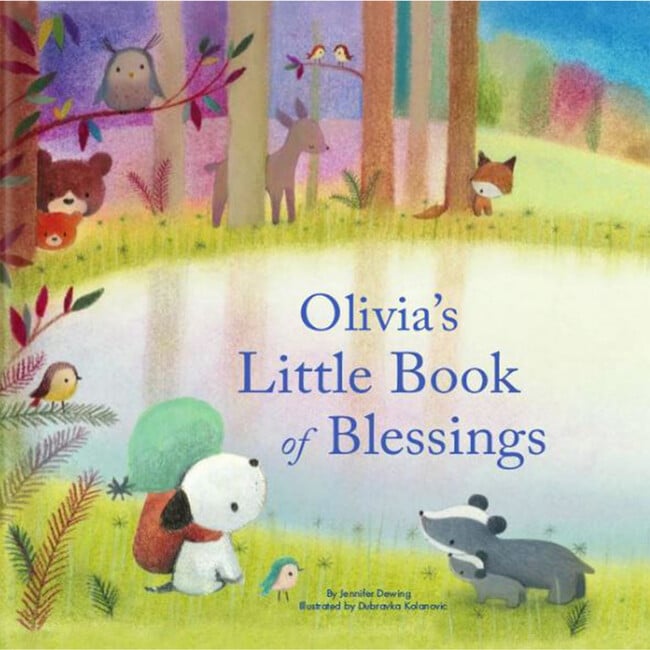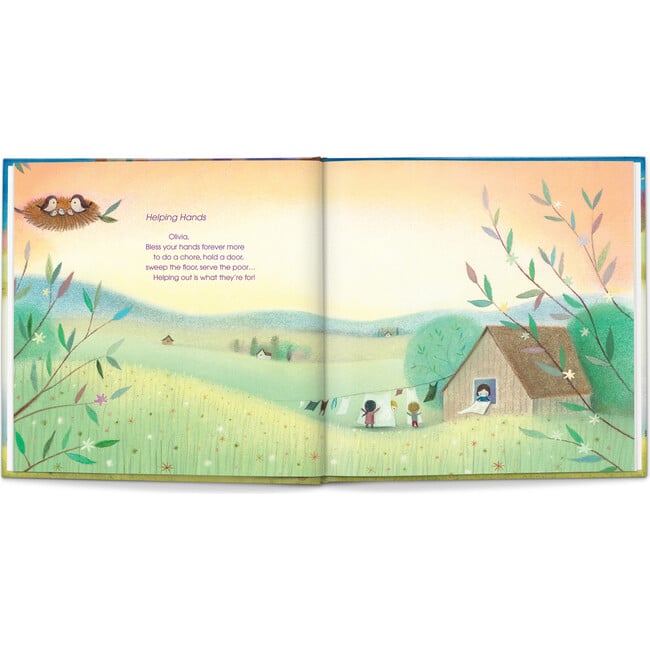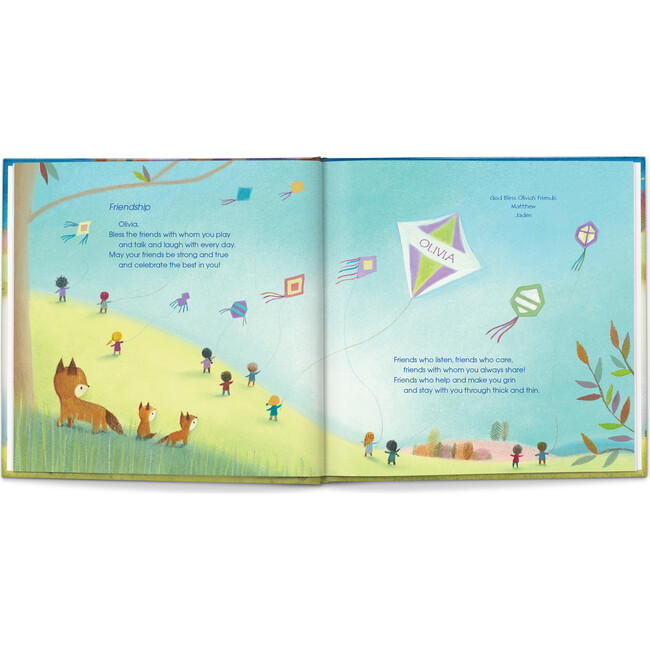 Description

My Little Book of Blessings is a collection of sweet and simple daily blessings, each written in rhyme and personalized with your child's name. My Little Book of Blessings helps guide your child throughout the day and opens his or her eyes, mind and heart to the wonders all around. The book encourages your child be the best he or she can be with blessings for loving one another, the "golden rule", friendship, the Earth, animals, meals, helping hands, bedtime and more.

Please ONLY include the child's first name. Do NOT include apostrophe S after the child's name. For example, "Sara" should be used instead of "Sara's". Additional punctuation will be noted throughout the story.

About I See Me!: I See Me!'s mission is to make each child feel special with high quality and personalized books. The goal of their books is to show each child how unique and special he or she is, to teach the child how to spell his or her name, and to build vocabulary skills.
Material / Ingredients / Care
Details

Country of Origin: USA
Made to Order: Yes
Maisonette Product ID: Item number I SE00136145