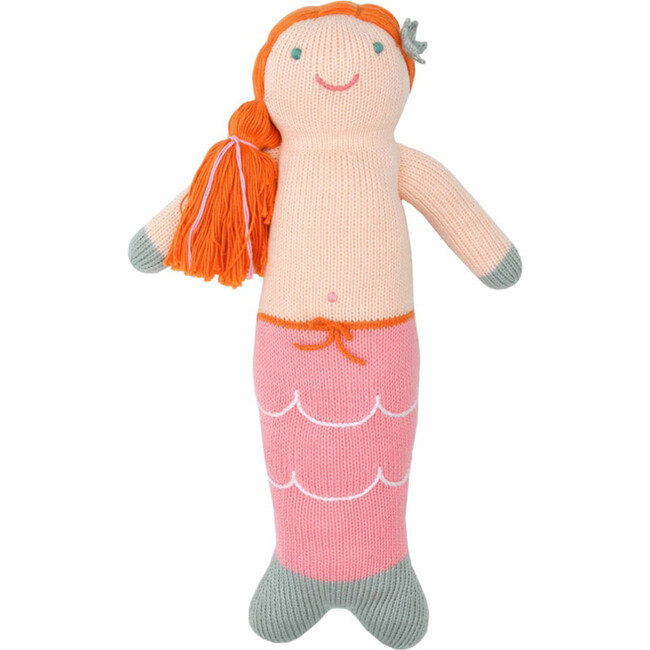 Description

Meet Melody! Her favorite food is sardine butter and she gives diving lessons to the neighborhood goldfish crackers. She's the perfect companion for little imaginations and a beautiful toy that will last for years. Melody is made from 100% handpicked (and highly huggable!) cotton, designed in the USA, and handmade in Peru. Blabla's dolls are knitted individually by expert artisans making each character one-of-a-kind. Feel even better knowing that when you bring Melody home, the company donates 5% of the profits from the sale to the Environmental Defense Fund to help protect the ocean and coral reefs.

About Blabla Kids: Blabla was created in 2001 by Susan Pritchett and Florence Wetterwald when they came across entire villages of expert knitters who had been keeping the tradition alive for generations in Peru. Inspired by their talent and the incredible quality and softness of Peruvian cotton, they decided to start our own company of cuddly knitted products for children. The dolls are made from a high quality handpicked cotton which makes them incredibly soft and huggable.
Material / Ingredients / Care
Details

Country of Origin: Peru; designed in the US.